Hello my lovelies!!
I'm still following my new rule: avoid buying industrial cakes and snacks for my children. So I keep trying new recipes. Today I will share a delicious recipe coming directly from the US… American moist chocolate muffins!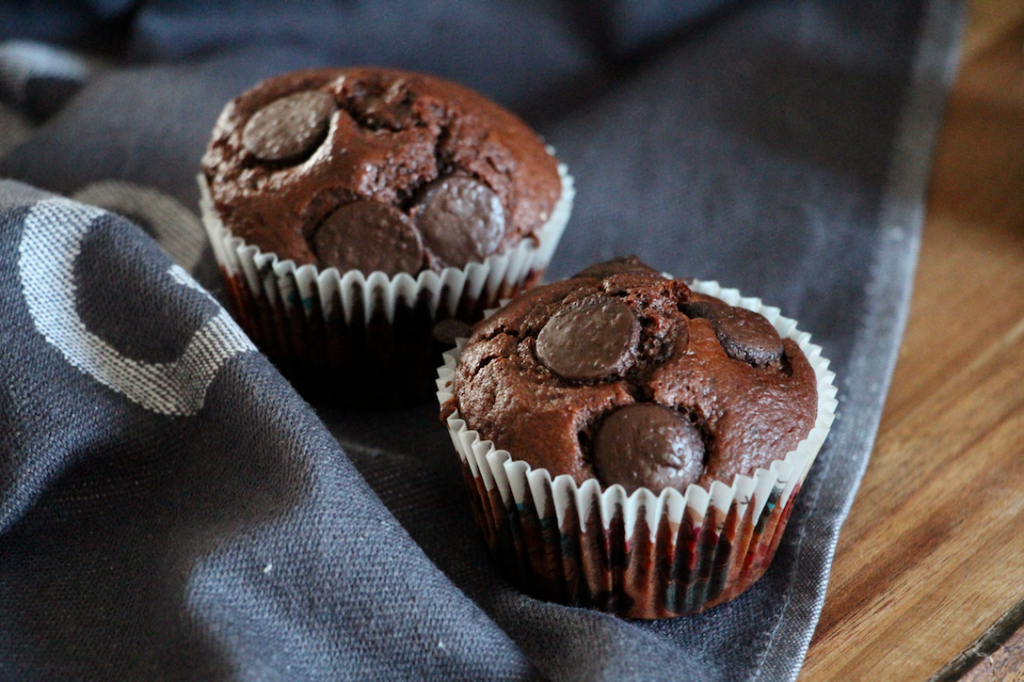 Those babies are to die for!!! Perfect for chocolate lovers, you can keep them easily at room temperature (well… if they don't disappear!!).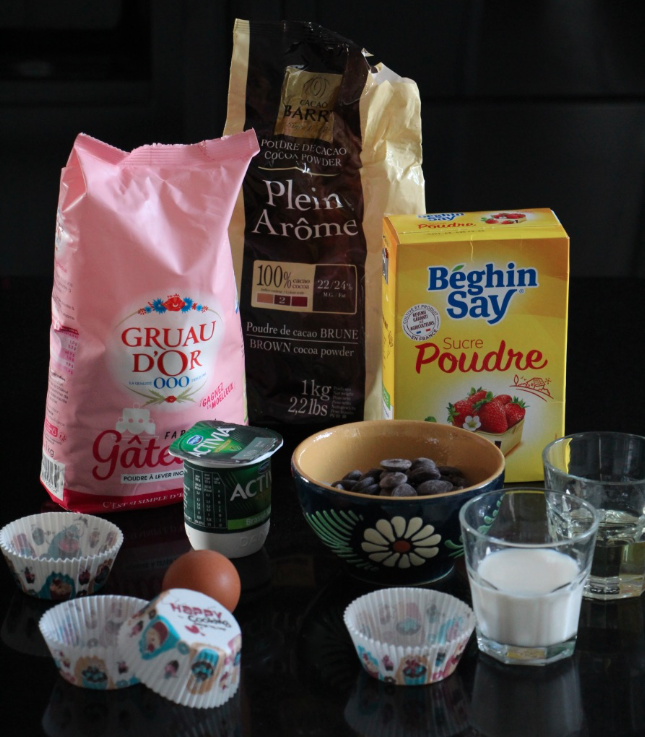 No butter, no cream… Just yogurt, a bit of milk and vegetable oil… And so easy and quick to make!!
Do you have a better plan??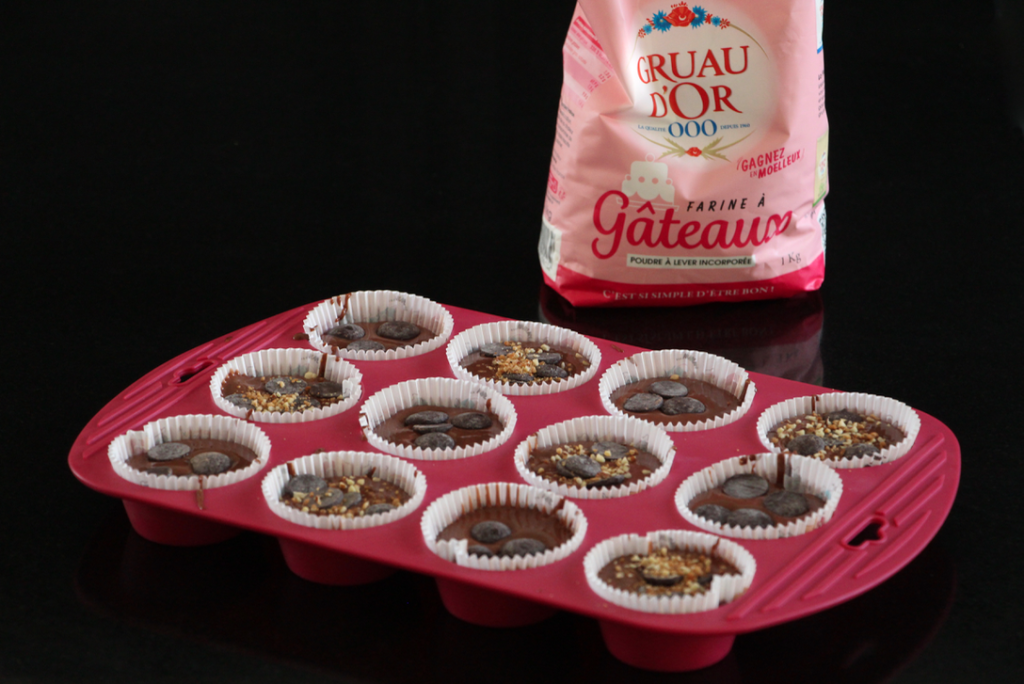 My trick to have a super moist texture: half teaspoon of baking soda and my cake flour by Gruau D'Or with baking powder inside. And it's amazing!!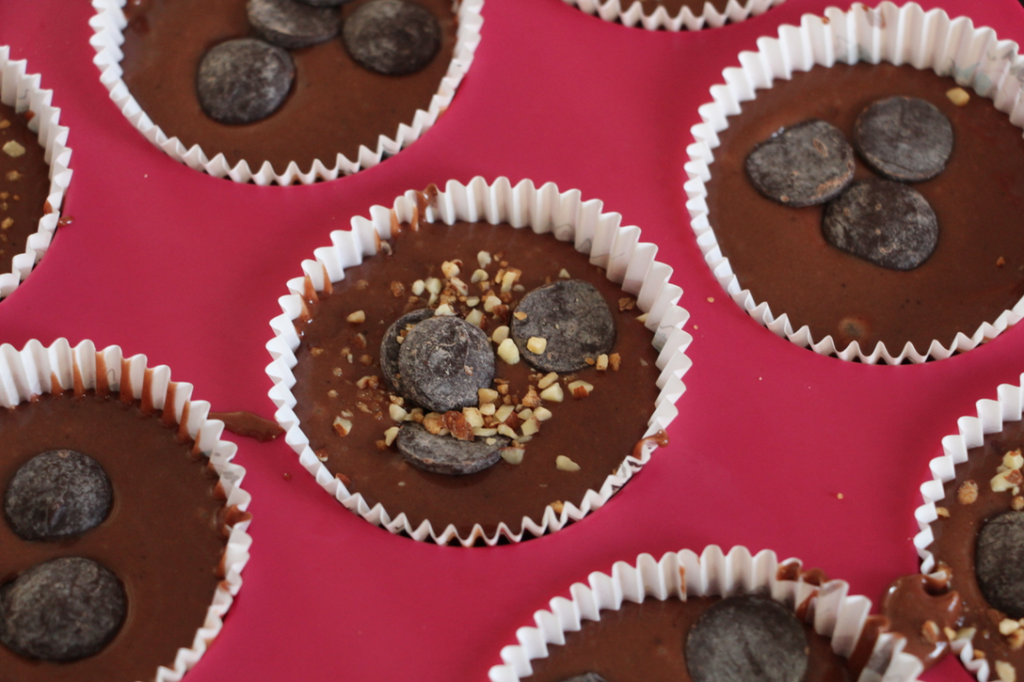 If you don't have this kind of flour, just use your usual allpurpose flour and add a teaspoon of baking powder.
Also, choose large chocolate chips instead of the drops, the taste will be even better.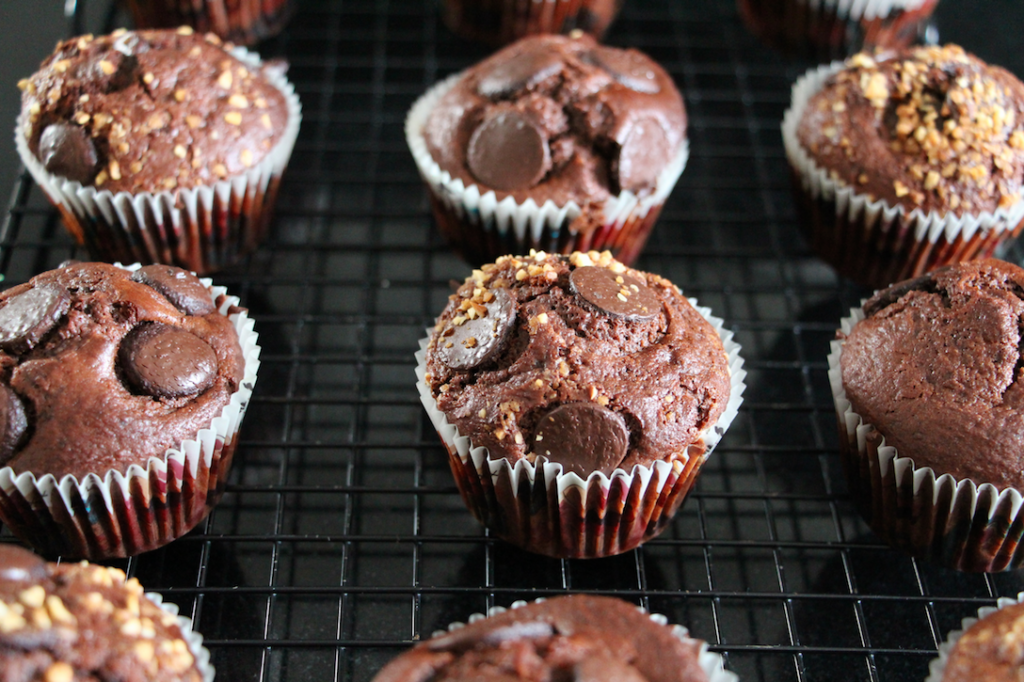 The utensils:
My large Zenker bowl by Fackelmann France
My professional whisk by De Buyer
Muffins cups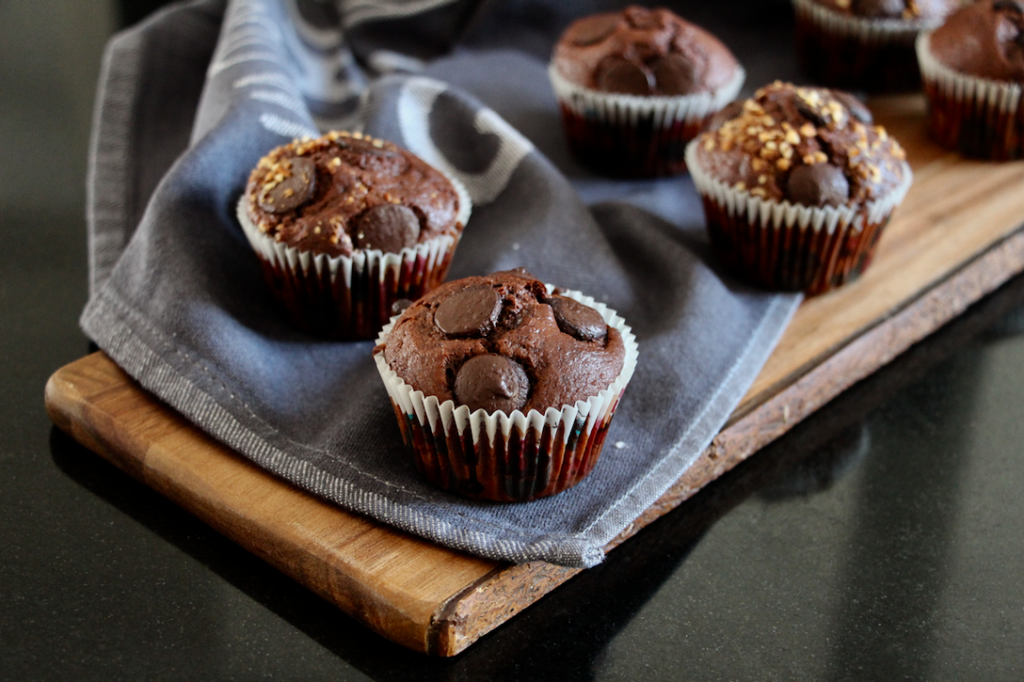 Let's bake American moist chocolate muffins!!
The recipe, Chef!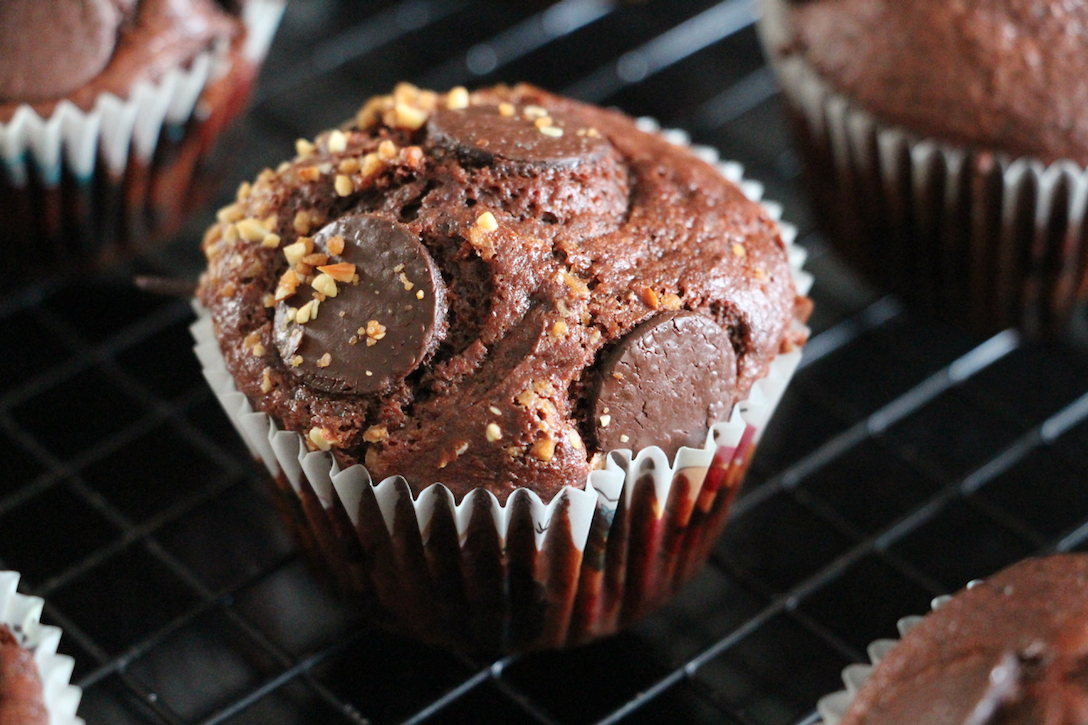 Print Recipe
American Moist Chocolate Muffins
Ingredients
1 cup plain yogurt

1/2 cup milk

1/2 cup vegetable oil

1 egg

1 cup sugar

2 cups all-purpose flour

1 teaspoon baking soda

1/2 cup unsweetened cocoa powder

1/2 teaspoon vanilla powder

1 cup chocolate chips
Instructions
1
Preheat your oven to 200 degrees.
2
Mix the flour, sugar, cocoa powder, and baking soda in a large bowl.
3
In another bowl whisk the egg, yogurt, milk, vanilla, and vegetable oil until you get an homogeneous batter.
4
Pour into the powders mixture and stir until batter is just blended.
5
Add 3/4 cup of chocolate chips.
6
Fill prepared muffin cups 3/4 full and sprinkle with remaining 1/4 cup chocolate chips.
7
Bake 18 minutes. Check baking with a toothpick: insert into the center, if it comes out clean it's baked. If not, bake another 1 or 2 minutes.
8
Cool in the pans for 10 minutes before removing to cool completely on a grid.
Notes
When you add the 1/4 cup chocolate chips, you can also spread pralin.