Hello my friends!
I'm in a pecan nuts mood lately. I'm making quite a few recipes with them and this one is just yummy.
Trust me, if you know my recipes, you'll be convinced that those maple syrup and pecan nut muffins are absolutely delish!
Let's see the recipe, Chef!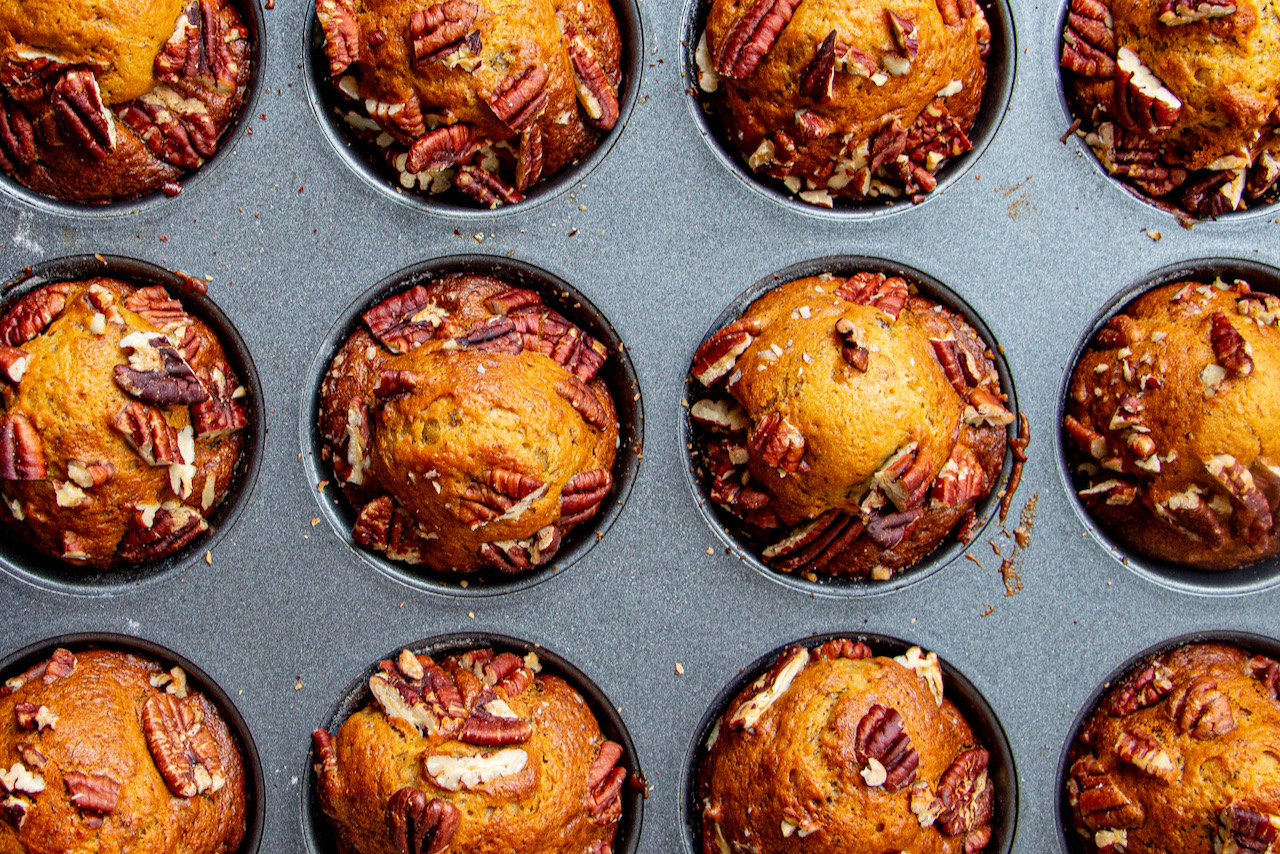 Print Recipe
Maple Syrup and Pecan Nut Muffins
Ingredients
220 g flour

10 g baking powder

1/2 tsp flower salt

2 ripe bananas

160 g maple syrup

65 g milk

60 g vegetal oil

150 g pecan nuts
Instructions
1
Preheat your oven at 200 C / 390 F degrees, static mode.
2
Combine the flour, baking power and salt.
3
Crush the bananas in a large bowl.
4
Add the milk, maple syrup and oil. Combine.
5
Pour the powders and combine until homogeneous.
6
Take 50 g pecan nuts and cut them in small parts. Add to the batter.
7
Pour the batter into your muffin cups.
8
Spreads the remaining 100 g of pecan nuts and cook for 18 minutes.