Hello, hello there!
Today, I suggest to make East and West meet! What in hell is she talking about?? No, I didn't take any weird substance, I just opened my pastry bible "Pâtisserie !" from Christophe Felder ! My favorite Alsatian pastry chef (this is for the East part) shares a recipe of shortbread cookies from Brittany (this is for the West part). Okay, you're not laughing!! 😉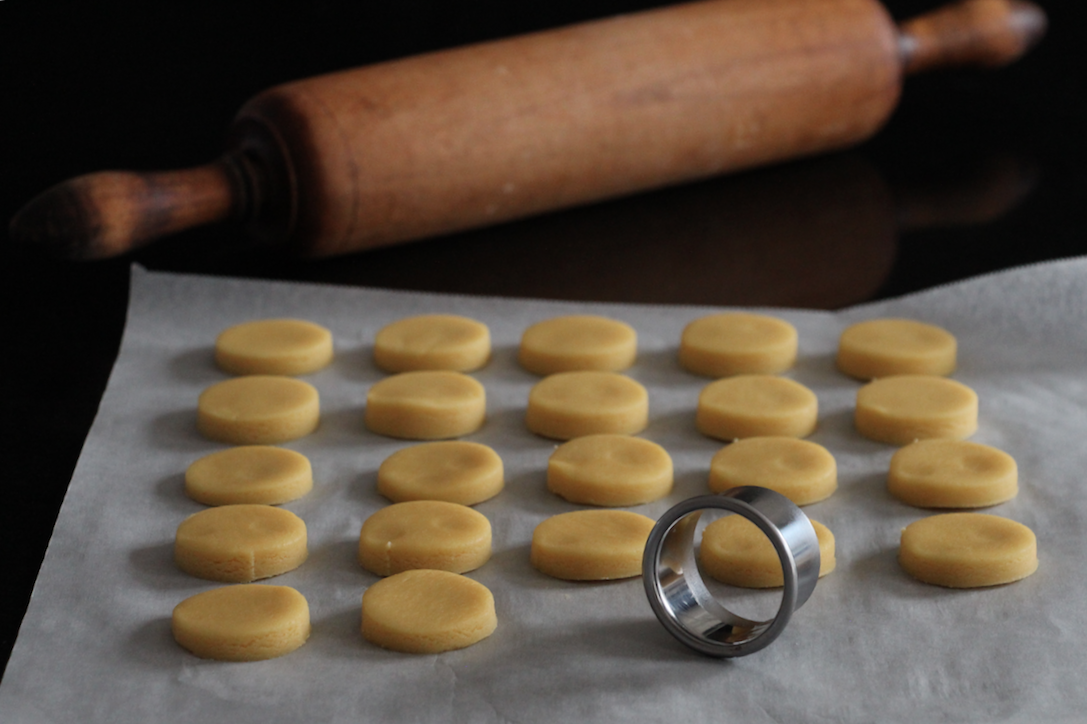 Before starting to introduce the recipe, I strongly recommend to have a look at christophe-felder.com, you will discover a few of the Chef's recipes, each being super delicious!
Now, back to our shortbread cookies…
This recipe is just amazing! Perfectly balanced with the flower salt (that was my personnal touch), easy to bake and exactly what you need when you have to many egg yolks in your fridge. And you know that for more ideas about using egg yolks or whites, I posted an article a few days ago right here …
You will need a round pastry cutter and a silicon mold with round holes like the Elastomoules for instance (it will help having a nice shape). If you do'nt have such mold, place your cookies on a sheet of baking paper or a silicon mat and leave  2 cm space between each cookies.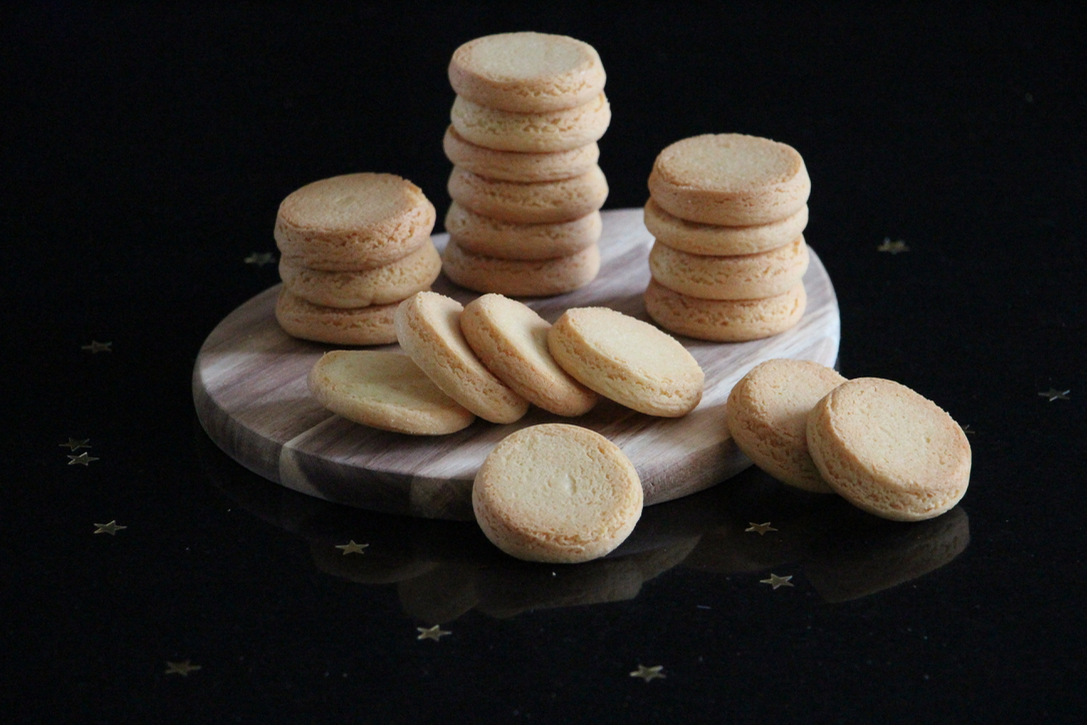 This cookie is the right match with tea or coffee (and it's seems we need a lot lately with the awful weather !!), but it will be delicious too with a fruit salad, a cup of ice-cream or sorbet, a chocolate mousse. You can also serve it with lemon curd in a little jar or with the mixture of a nobake cheesecake. You get it, it is the basic cookie you absolutely need to try!!
Convinced? The recipe, Chef!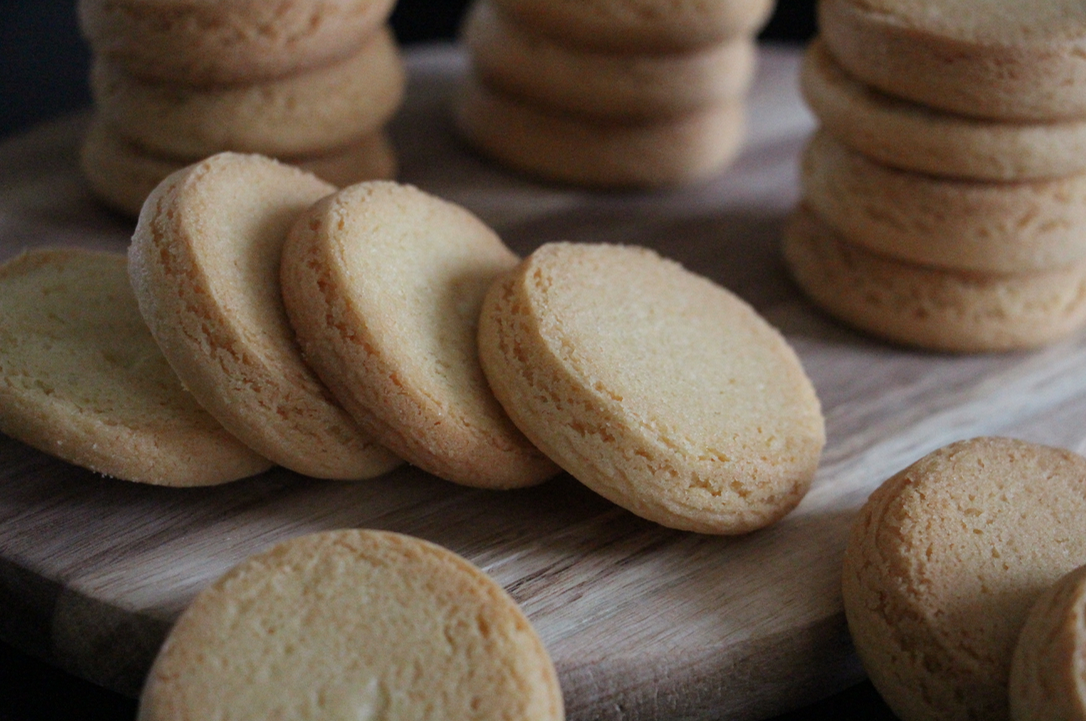 Print Recipe
Ingredients
200 g flour
3 egg yolks (60 g)
130 g sugar
150 g butter at room temperature
1/2 teaspoon flower salt
11 g baking powder
Instructions
1
Mix the egg yolks and sugar until it gets white and foamy (I use my hand mixer with whip accessory).
2
Add the butter and mix until you get an homogeneous mixture.
3
Add the flour, salt and baking powder. Mix until you get a nice and smooth pastry.
4
Wrap it in clingfilm and set aside in your fridge for 2 hours.
5
Preheat your oven at 180 degrees.
6
Spread the pastry with 1 cm thickness.
7
Cut round shapes with a steel cutter diameter 3 or 4 cm (measure the diamater of your silicon mold) and place them in your silicon mold.
9
At the end of baking, wait for 1 minute before unmolding and let cool down on a grid.
Notes
You can keep your shortbread cookies (once completly cooled down) in a metal box. You can keep them this way for several weeks, well... if they aren't eaten... 😉