Hello my friends!
Looking for a super yummy dessert? I'va got what you need…
Here is my banana and Nutella pavlova!
The recipe, Chef!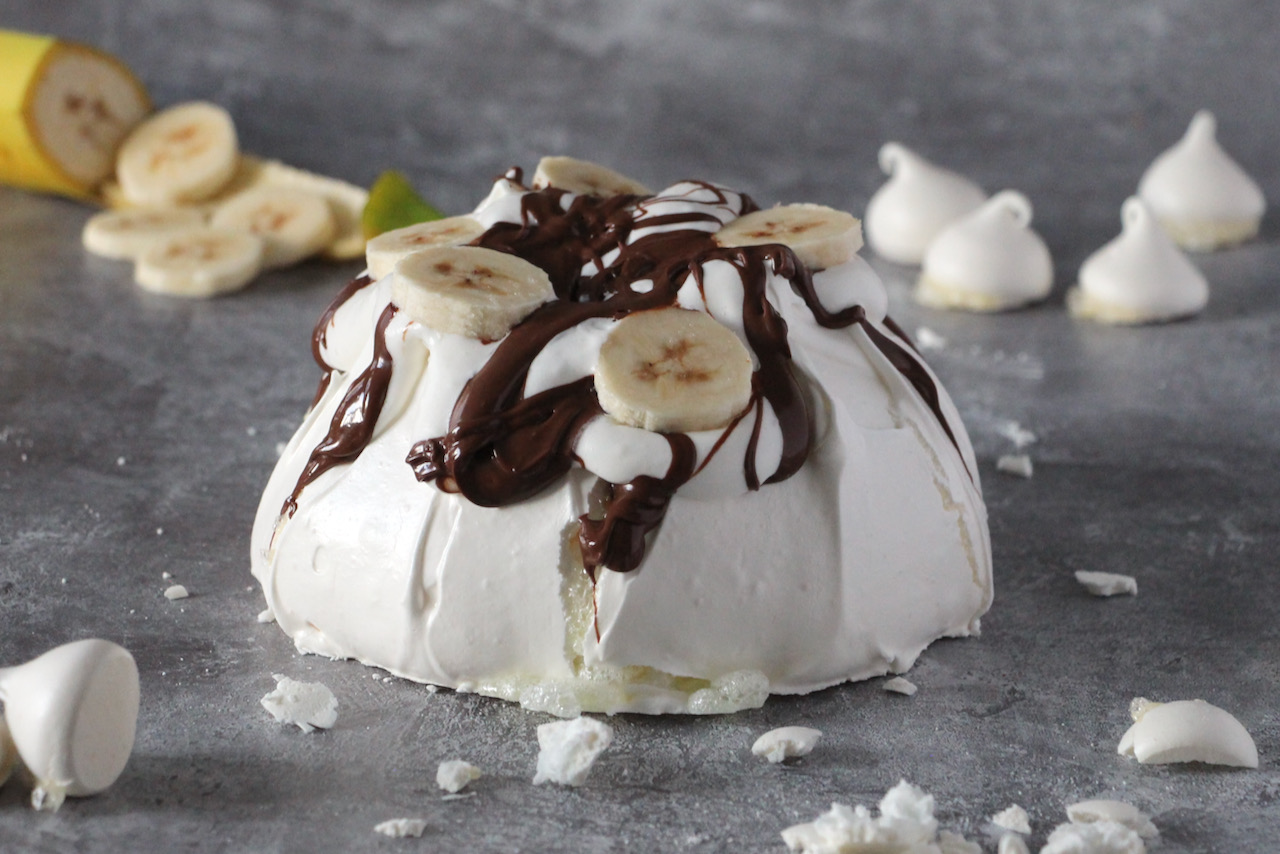 Print Recipe
Banana and Nutella Pavlova
Ingredients
Meringue

130 g egg whites (approx 4 whites)

260 g caster sugar

1 tbsp corn starch

Decoration

150 g liquid cream 30% fat

75 g mascarpone

1 tbsp icing sugar

1 or 2 bananas

Nutella
Instructions
1
Preheat your oven at 100 C / 210 F degrees.
2
Pour your egg whites (at room temperature) in your food processor and start whisking.
3
When the whites start to be foamy, add 1/3 of sugar.
4
Whisk and add another third of the sugar.
5
Whisk and add the rest of sugar and the corn starch. Keep on whipping for 10 minutes until you get a compact mixture.
6
Make a pile of meringue on a baking paper and shape it with a spatula.
7
Cook for 2 hours then set aside to cool down.
8
Whisk the cream and when it gets thick, add the mascarpone and icing sugar.
9
When your chantilly cream is firm, place it in the center of the meringue.
10
Add slices of banana and Nutella.