Hello my friends!
You may have seen the trend lately on your social medias. I didn't miss it and I got intrigued… I had to try…
So I made cheesy potato sticks and I loved them. Wanna try?
Let's see the recipe, Chef!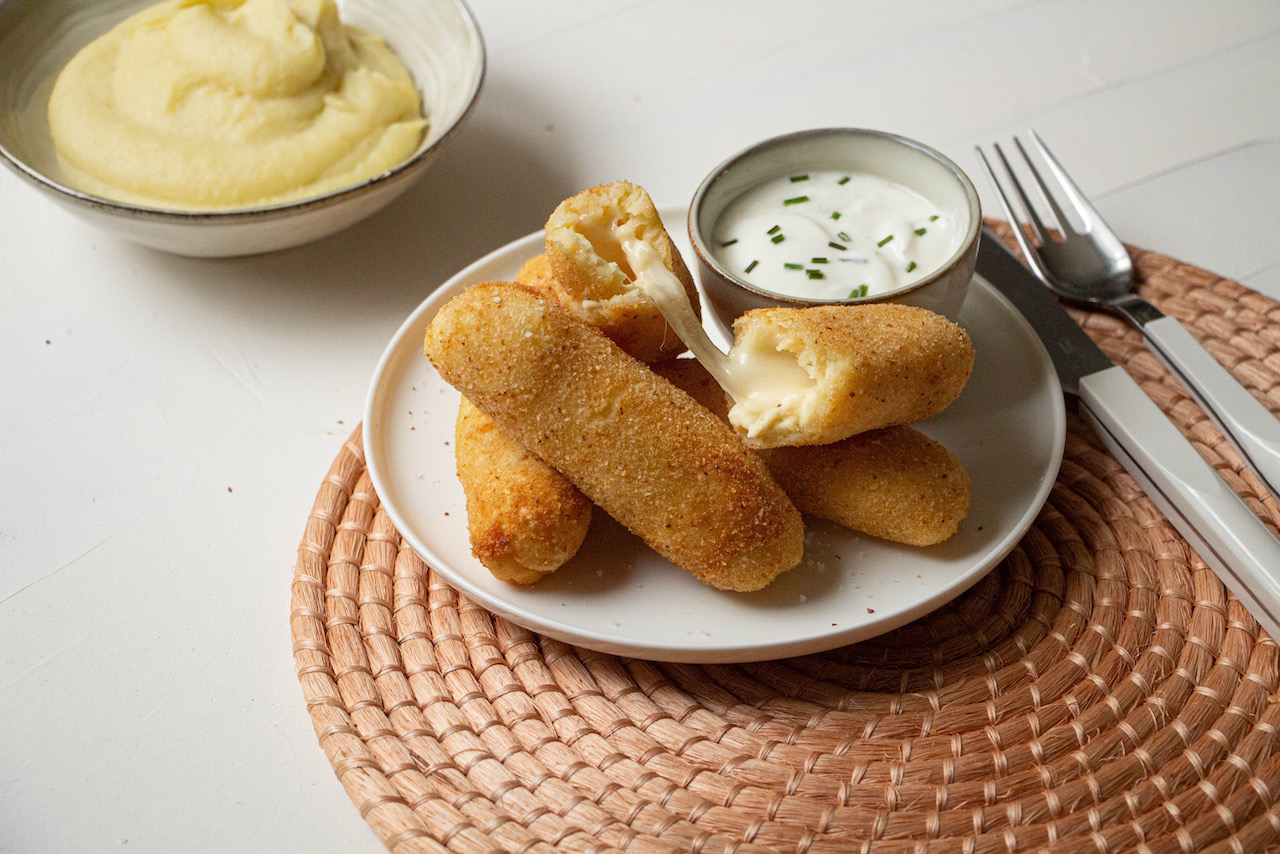 Print Recipe
Ingredients
500 g potatoes

150 g corn starch

Salt

Pepper

200 g mozzarella

150 g flour

1 egg

150 g breadcrumbs

Sunflower oil
Instructions
1
Cook the peeled potatoes cut in cubes into salted boiling water for 20 minutes.
2
Drain the potatoes and set them aside in a large bowl.
3
Let cool down for 10 minutes.
4
Mash the potatoes with a fork and add the corn starch. Combine.
5
Add salt and pepper to taste.
6
Cut the mozzarella into 6 mm sticks.
7
Take a large tablespoon of mashed potatoes, make a large roll.
8
Add a mozzarella stick inside and finish shaping your potato stick.
9
Start over until you've used all the mashed potatoes.
10
Heat the oil in a large frying pan.
11
Place the flour in a plate, beat the egg in another one and pour the breadcrumbs in a third one.
12
Roll the sticks into flour, beaten egg and breadcrumbs.
13
Stir fry until golden brown.
14
Set aside on absorbing paper for a few seconds and serve!