The other night, I wanted some comfort food on the table, but something healthy and with curry. Do not argue with a woman when she wants curry, or anything else by the way… I had a nice chicken filet, fresh spinachs in the fridge… And bam! I had my meal! A chicken curry and spinach quiche!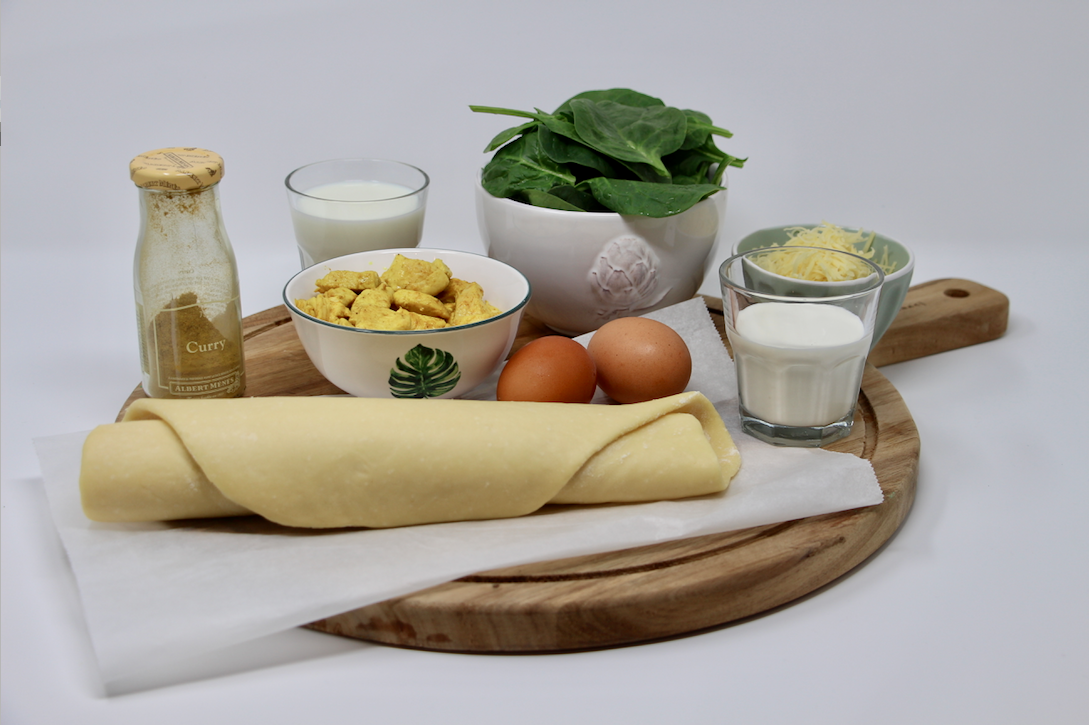 So I started making my savory shortcrust pastry, the quantities I mention in the recipe are perfect for a 28 cm diameter tart mold. I placed it in the fridge for one hour, already spread between two sheets of baking paper… And then I started making the very few quick steps of this quiche recipe. With only fresh and good ingredients.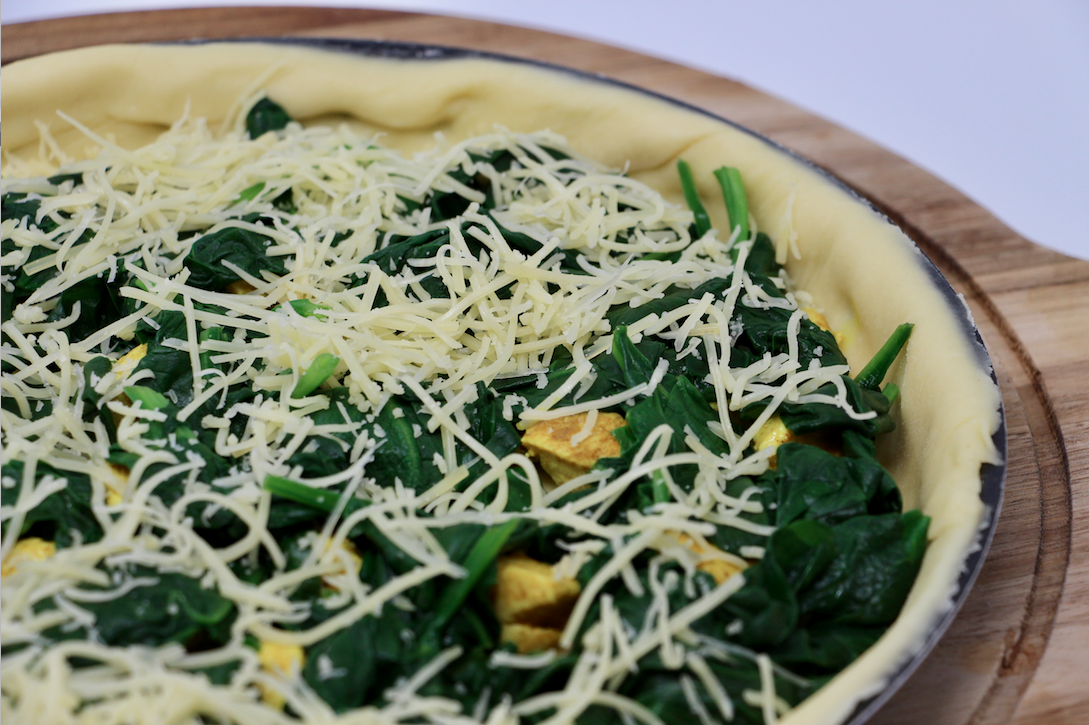 The great thing with quiche is that you can prepare everything in advance and finalize the recipe at the last minute. It is the perfect meal for a middle of the week dinner when you have to cope with all the home business, the kids sport or artistic activities and, maybe, the understandable evening laziness!!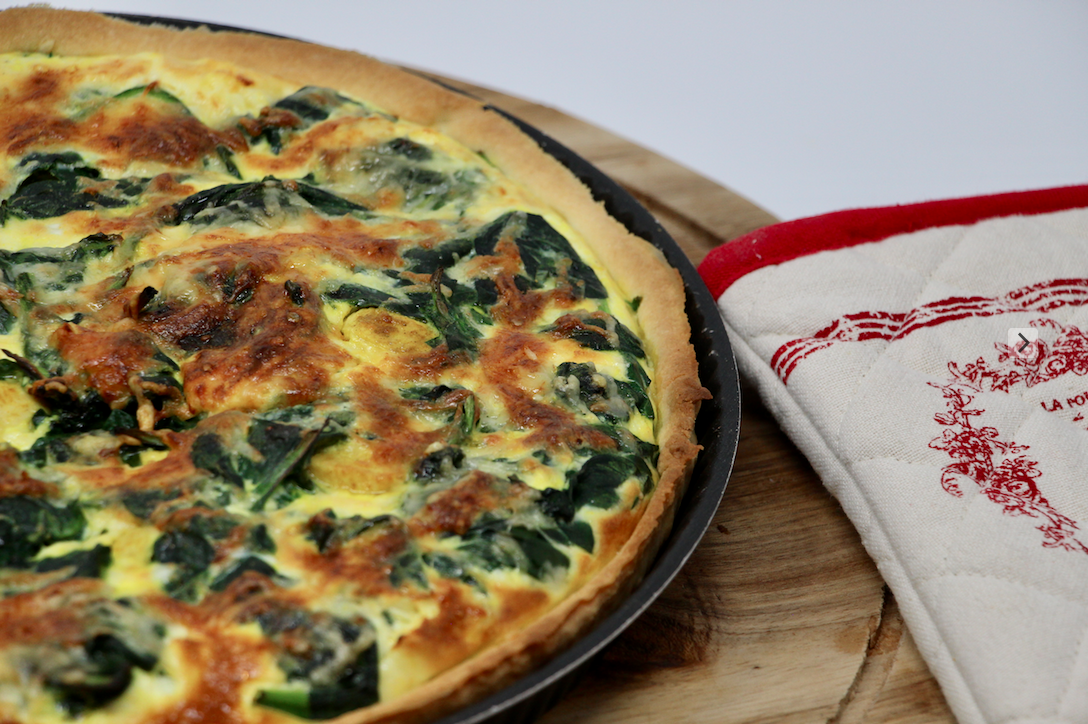 So no more waiting, the recipe, Chef!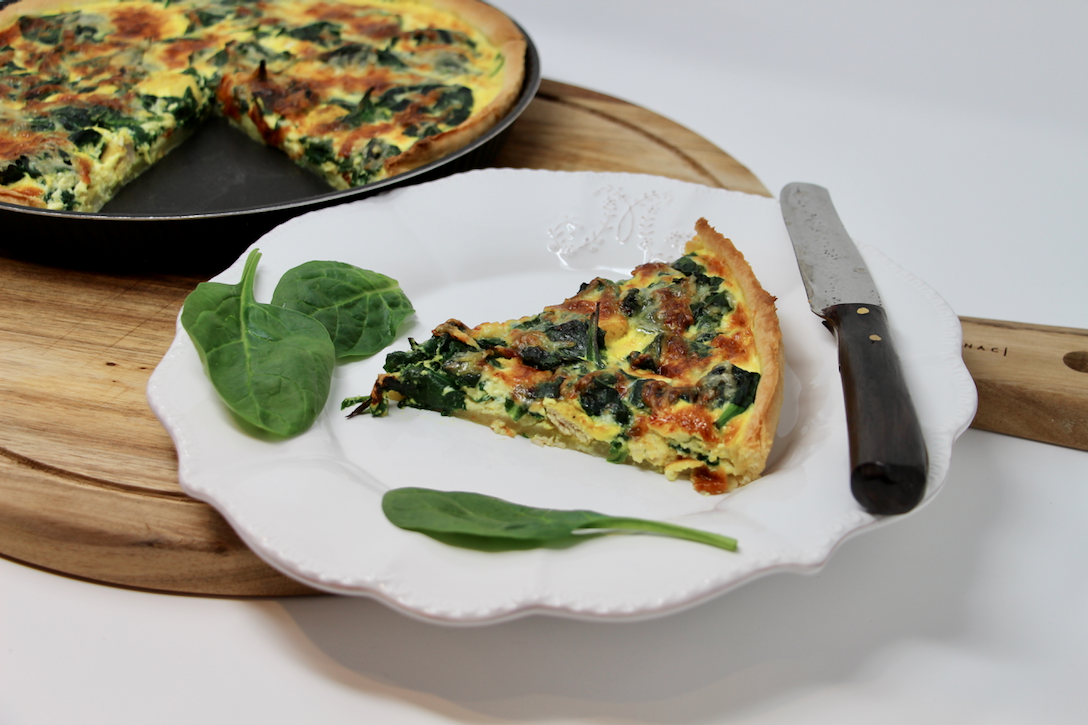 Print Recipe
Chicken Curry and Spinach Quiche
Ingredients
1 savory shortcrust pastry
200 g fresh spinach
200 g chicken filet
15 g butter
2 eggs
1 egg white
70 g comte cheese
15 cl milk
10 cl cream
Salt
Pepper
Curry
Butter for the mold
Instructions
1
Roll your pastry and put it in your mold that you'll have already buttered.
2
Pre-heat your oven at 200 degrees.
3
Dip the spinach in a large pan with salted boiling water. Keep boiling gently for 5 minutes.
4
After 5 minutes, drain the spinach and put them under cold water to stop the cooking. Drain again.
5
Set the spinach on absorbent paper in order to take away as much water as possible.
6
Fry the chicken cut in pieces with the 15 g of butter in a frying pan. Spread the curry powder and mix. Remove from the heat after 3-4 minutes.
7
Whisk the eggs and egg white, then add the milk, the cream, salt and pepper, and finally more curry if you wish. Mix the whole mixture.
8
Set the chicken and then the spinach on the pastry. Spread the comte cheese on top and pour the egg+milk+cream mixture.
9
Cook in the oven for 30 minutes.
Notes
You can replace the cream with milk if you want less fat.