Hello my friends!
Today let's make a delicious appetizer (or starter if you serve it with salad for instance). Let's make salmon rillettes!
Make with both raw and smoked salmon, you're going to enjoy it with a nice slice of baguette, blinis or even buns.
Shall we?
The recipe, Chef!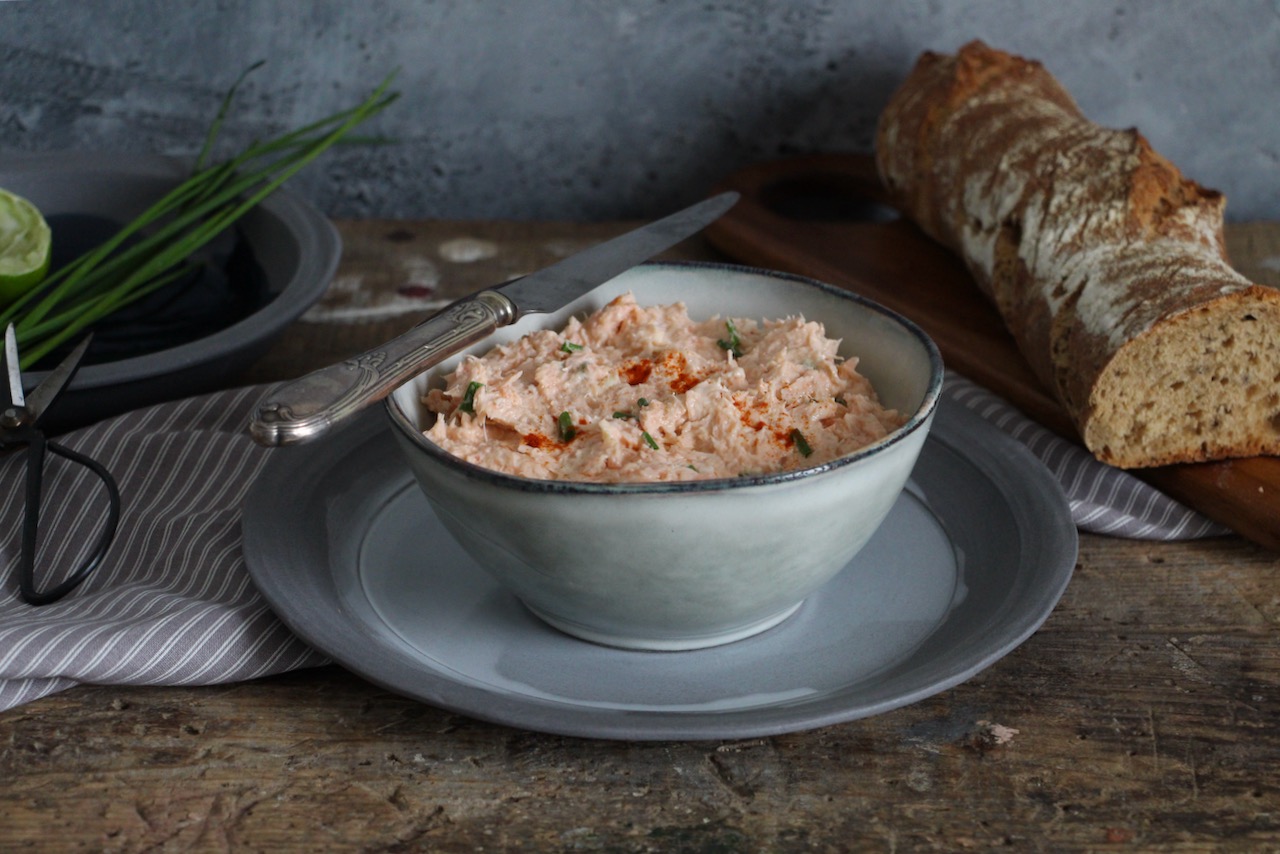 Print Recipe
Ingredients
280 g raw salmon fillets

180 g smoked salmon

35 g butter at room temperature

120 g Philadelphia cheese

1/2 lemon

1/2 lime

A few chive stalks

1/2 teaspoon ground ginger

1/2 teaspoon red mild pepper

Salt

Pepper
Instructions
1
Steam-cook your salmon fillets for 15 to 20 minutes according to the size.
2
After cooking, crush gently with a fork and set aside until cooled down.
3
Cut the smoked salmon in pieces, place them in a bowl with the butter.
5
Add Philadelphia cheese, the lemon and lime juices, spices, choped chive and pepper. (Do not salt at this point).
7
Add the cooked salmon, mix gently with your spatula.
8
Adjust seasoning and salt if necessary.
9
Set aside in your fridge until serving.