Hello my lovelies!
It's high time to start sharing summer recipes again! France is now under a heatwave and we need to react in the kitchen!!
I made green beans and marinated chicken salad. It was so delicious that I had to share it with you.
Let's see the recipe, Chef!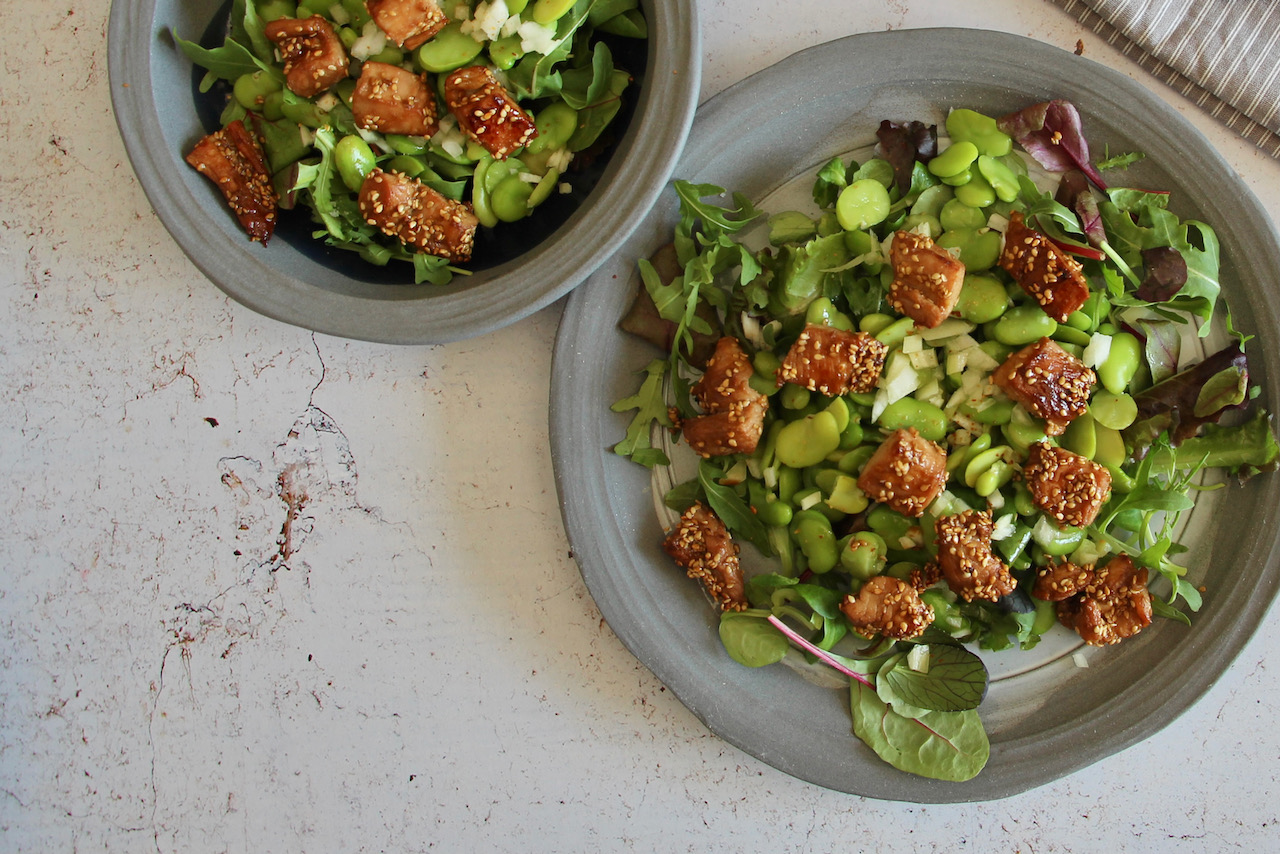 Print Recipe
Green Beans and marinated Chicken Salad
Ingredients
1 chicken fillet

1 tbsp sugar

1 tbsp sunflower oil

4 tbsp soy sauce

1 tbsp sesame seeds

1 handful mesclun

200 g green beans

1/2 onion

1/4 tsp red pepper

1 tbsp lemon juice

2 tbsp olive oil

1/4 tsp flower salt
Instructions
1
Cut the chicken fillet in cubes.
2
Pour the sugar, sunflower oil and soy sauce in a bowl. Add the chicken cubes and leave to marinate for 1 hour.
3
After this time, heat your frying pan.
4
Stir fry the chicken with 1 or 2 tbsp of marinade.
5
Spread sesame seeds and set aside.
6
Cook the remaining marinade in the frying pan for a minute and set aside too.
7
Soak the beans for 2 minutes in boiling water.
8
Remove from the stove and soak into cold water.
10
Place the mesclun in your serving plate.
11
Add the beans and chopped onion.
12
Add red pepper, lemon juice, olive oil and flower salt.
13
Place the chicken cubes and pour the cooked marinade.