How are you my lovelies??
So we can say it out loud now: barbecue season is officially on and we are always looking for better ideas to match with our dear sausages, beef ribs or marinated chicken fillets!! What if we tried something a little different from the usual? Something fresh and tasty: my mango and avocado salad…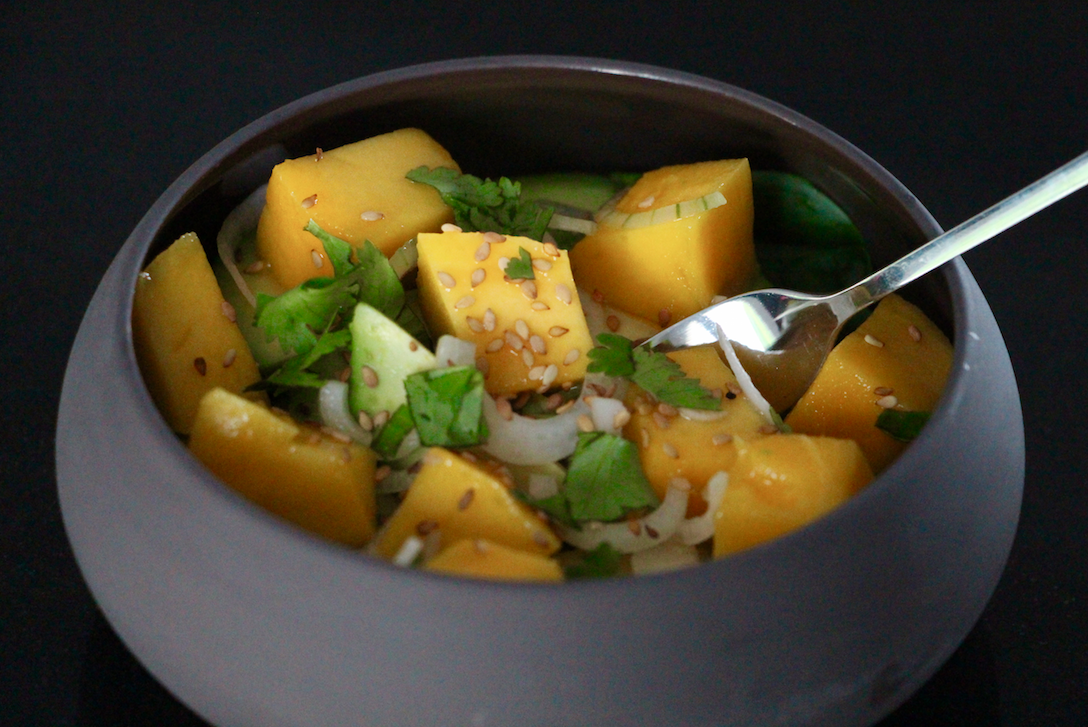 I already gave you a few ideas that would change from the usual tomato-mozzarella salad (which I love with nice basil leaves from my garden):
– the Alsatian potato salad
– the cucumber salad
– the quinoa and pomegranate tabbouleh
– the quinoa and lime salad
– the tabbouleh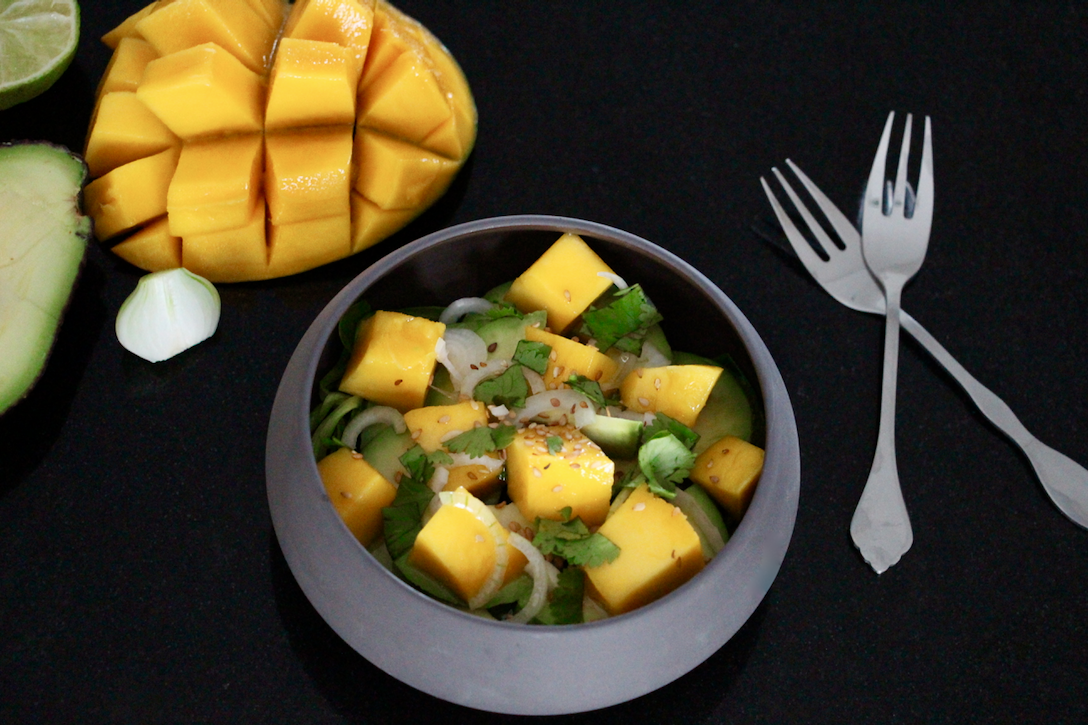 With the mango and avocado salad, it's a total change! Lime, fresh coriander, white onions… A delicate combination of flavors with a touch of fun!!
Serve it as a starter and your friends will be stunned!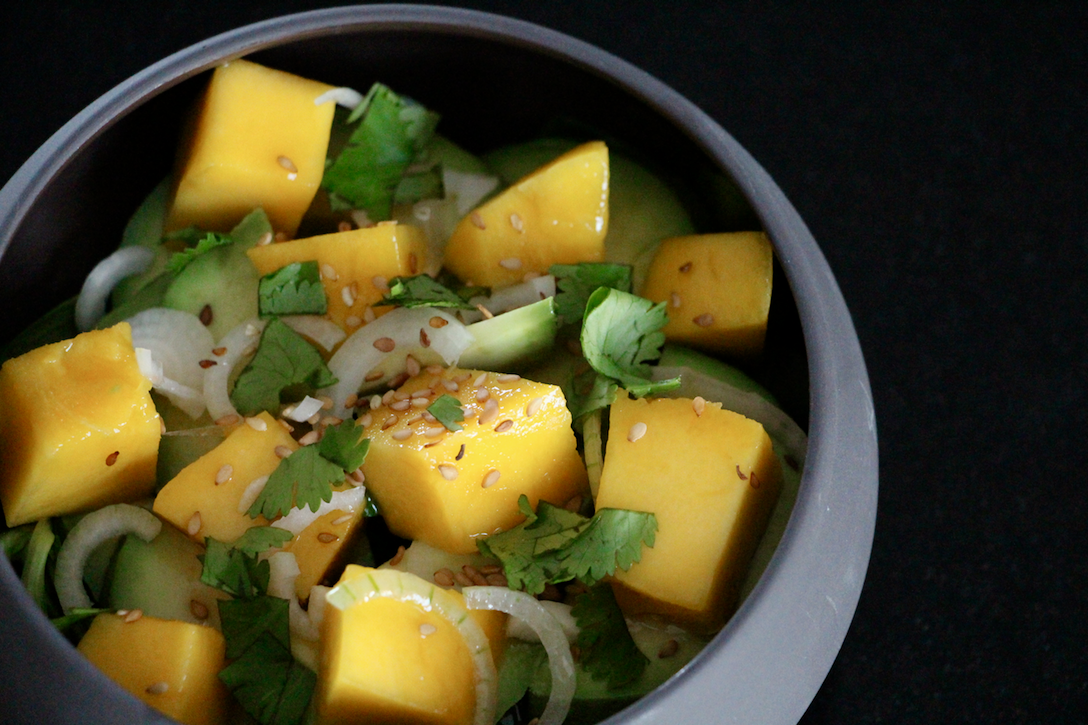 The extra little something: the color!! I like it when what you see matches with what you eat… Especially in this lovely Guy Degrenne bowl!
And, cherry on the cake, this super healthy salad can be prepared in less than 5 minutes.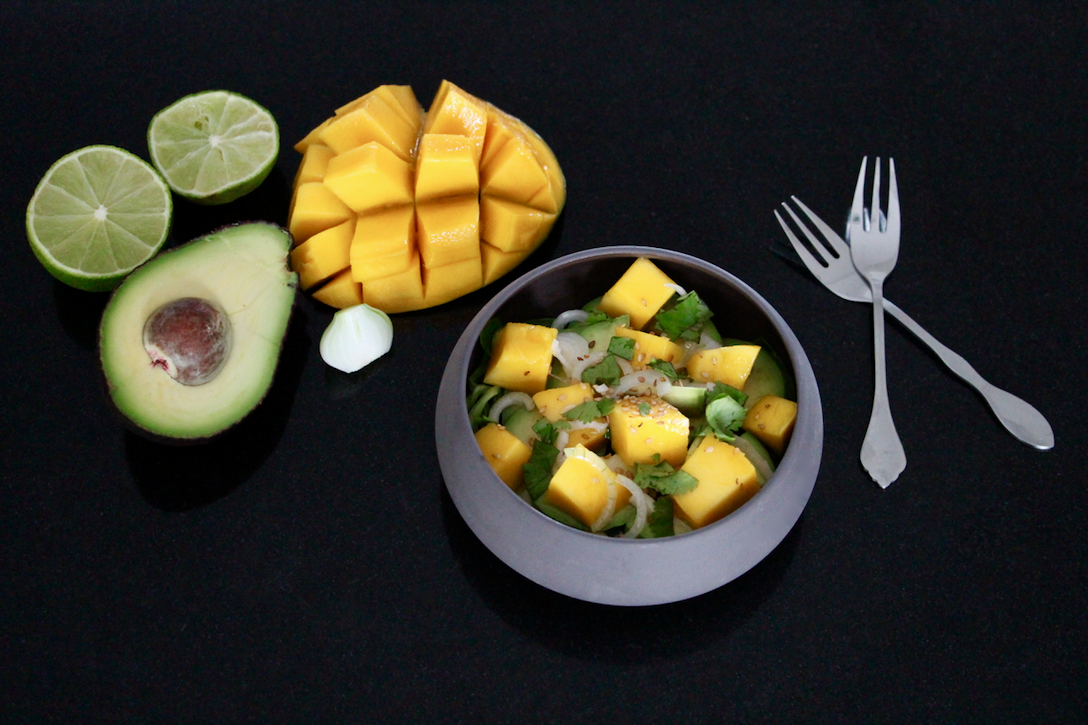 Let's go to the kitchen now! The recipe, Chef!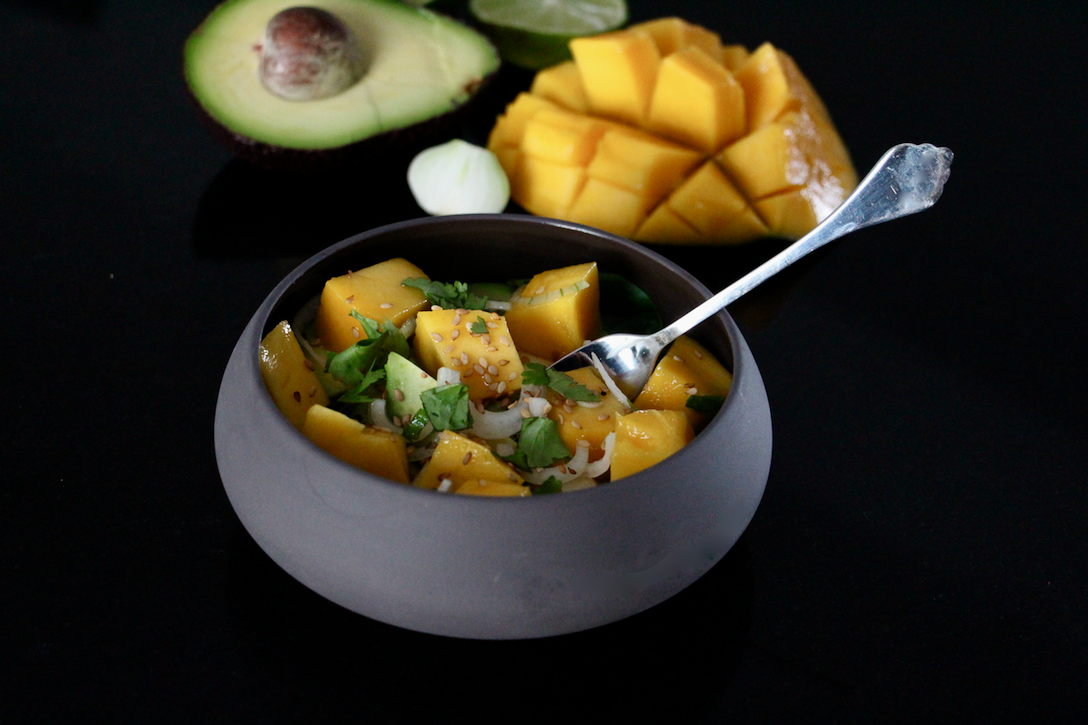 Print Recipe
Ingredients
1 mango

2 avocadoes

A few leaves of green salad

1 fresh white onion

A few stalks of coriander

1/2 lime

3 tablespoons olive oil

1 teaspoon sesame seeds

Salt

Pepper
Instructions
1
Place the salad in your bowl.
2
Peel and cut in slices the avocadoes.
5
Add the avocadoes, mango and onion to the salad.
6
Spread sesame seeds and chopped coriander.
7
Mix the lime juice and olive oil. Add salt and pepper and pour on the salad.
Notes
You can add Espelette pepper to spice it up.
Bowl by Guy Degrenne.