Who wants easy and yummy? You do? Then you should be interested by the following…
Here is my pasta and grilled veggies salad, the perfect match to a delicious barbecue!
Let's see the recipe, Chef!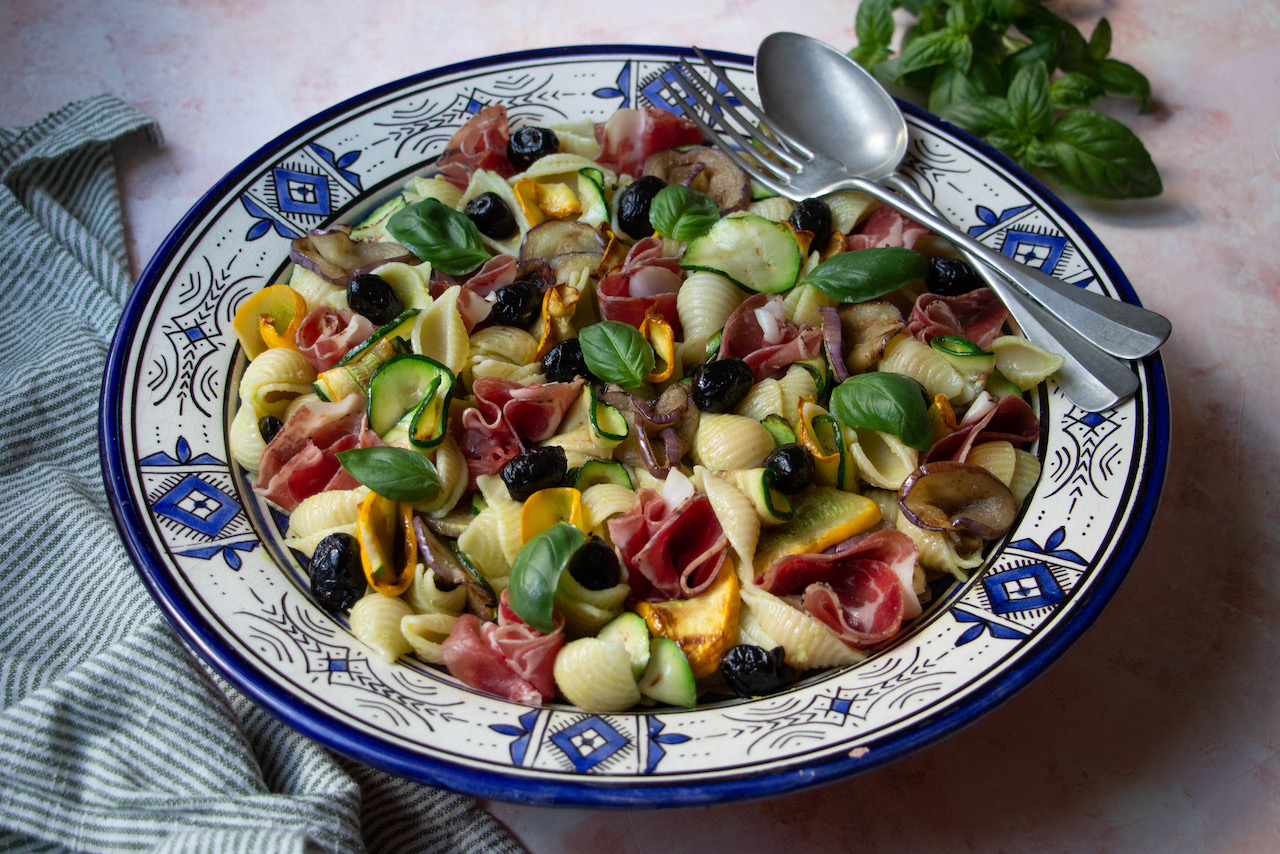 Print Recipe
Pasta and grilled Veggies Salad
Ingredients
Basil and almond pesto

10 cl olive oil

1 garlic clove

12 g ground almond

10 basil leaves

Salad

300 g pasta

1 small yellow zucchini

1 small green zucchini

1/2 eggplant

Olive oil

20 black olives

150 g coppa

A few basil leaves

Salt to tast

Pepper to taste
Instructions
1
Place all the ingredients in your blender (chop the garlic in pieces).
4
Cook the pastas according to the instructions on the package.
5
After cooking, pour cold water on them and drain. Set aside in your serving bowl.
6
Slice the vegetables in thin slices.
7
Stir fry with olive oil. They should be cooked but still firm.
8
Add the veggies to the pastas.
9
Add the coppa and olives.
10
Add salt, pepper and pesto.
11
Add the basil leaves and serve.