I had this recipe in the pipe for ages!!
It was a mistake I had to fix, no samosa recipe on the blog… Ooh la la…
So I won't waste more time now, let's make beef and coriander samosas!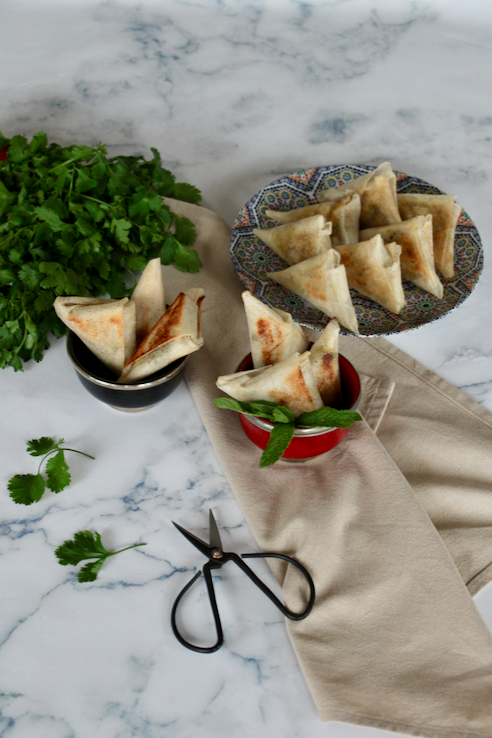 If I want to be precise, it's not only beef and coriander samosas…
For a moist texture, full of flavors, super tasty, you will need a few more ingredients…
Before letting you know more, I went to check Wikipedia to get to know about samosas.
A samosa is a fried or baked dish with a savoury filling, such as spiced potatoes, onions, peas, or lentils. It may take different forms, including triangular, cone, or half-moon shapes, depending on the region. The Indian style, often accompanied by a chutney, is probably the most widely-known of a broad family of recipes from Africa to China, which have origins in medieval times or earlier.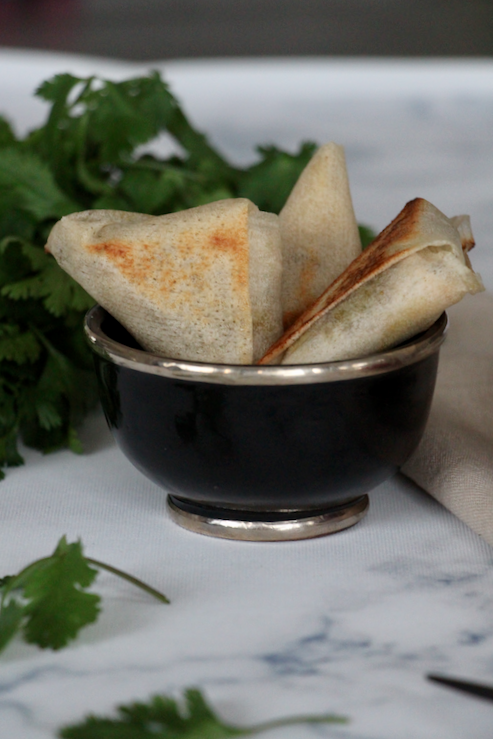 Samosas are a popular entrée, appetizer, or snack in the local cuisines of the Indian subcontinent, Western Asia, Southeast Asia, the Mediterranean, the Horn of Africa, North Africa, and Southern Africa. Due to cultural diffusion and emigration from these areas, samosas in today's world are also prepared in other regions.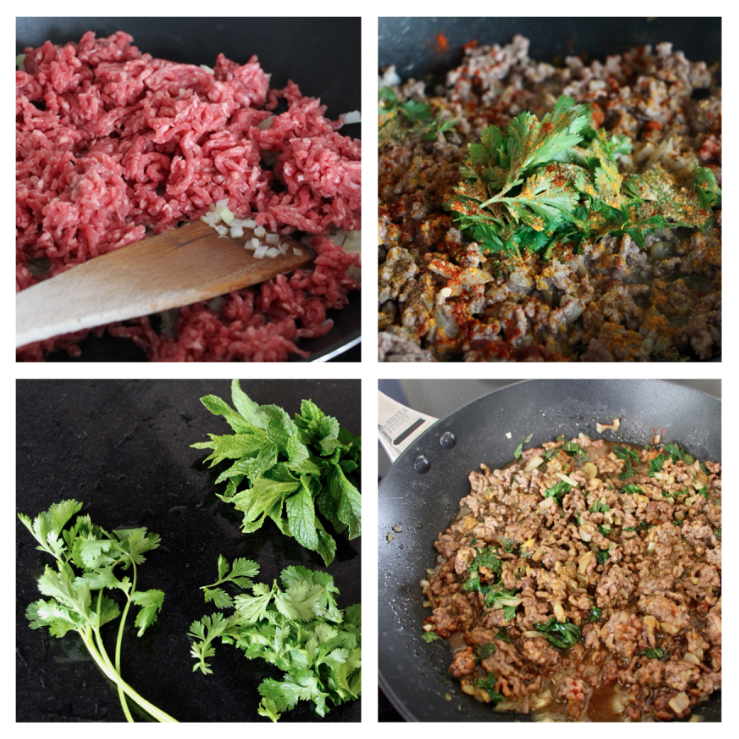 Be ready to put spices, lots of spices as I like it, honey or mapple syrup to get the sweet and delicate taste, garlic, fresh mint…
You see where I'm going?! It's going to be delicious!!
You can have it as a part of your buffet, as an appetizer or as a starter!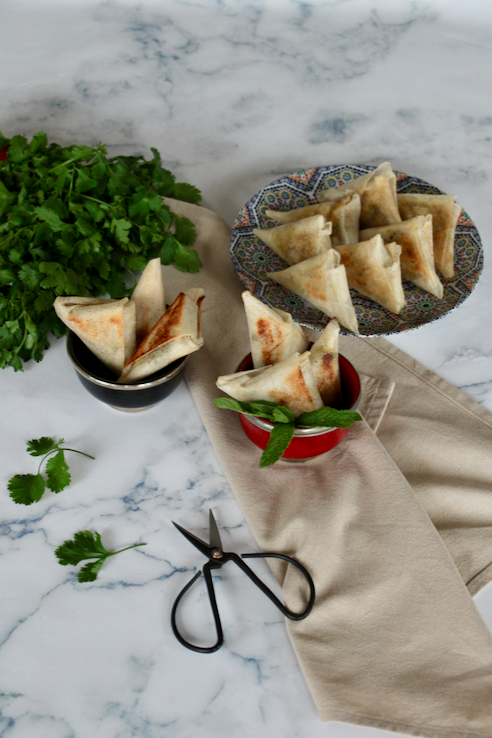 You can even prepare your beef and coriander samosas in advance and just keep the final cooking to be done before serving. So convenient, right?…
And if you're looking for a nice combo, you can make a cream cheese dip sauce or a cucumber raita …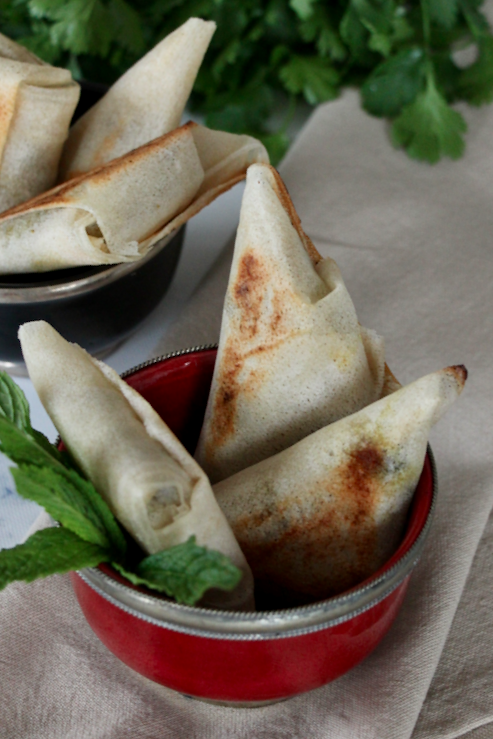 The utensils:
A sharp knife to chop the onion in very small pieces
And a 26-28 cm diameter frying pan.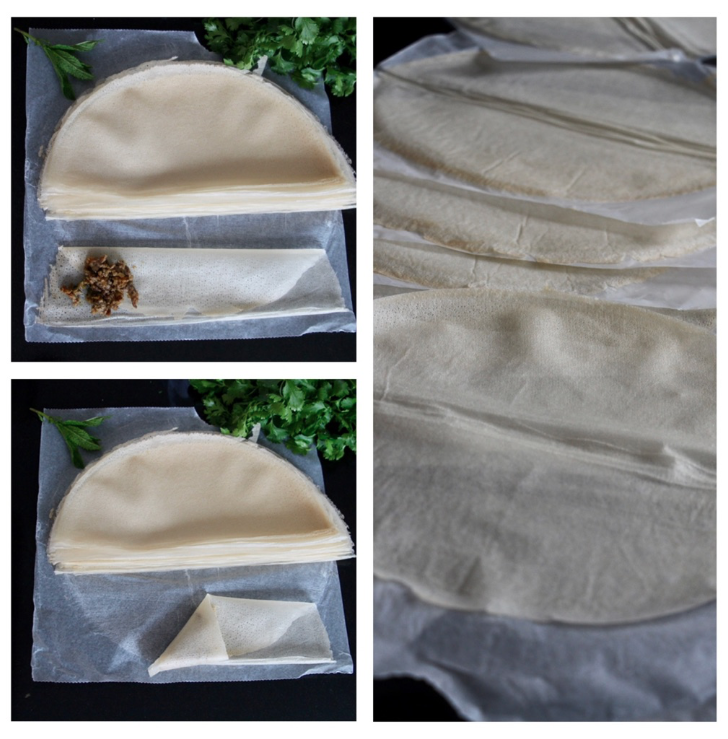 Honestly this recipe is super easy! You can even start a samosa folding workshop with your kids . They are going to love it!
I won't say more!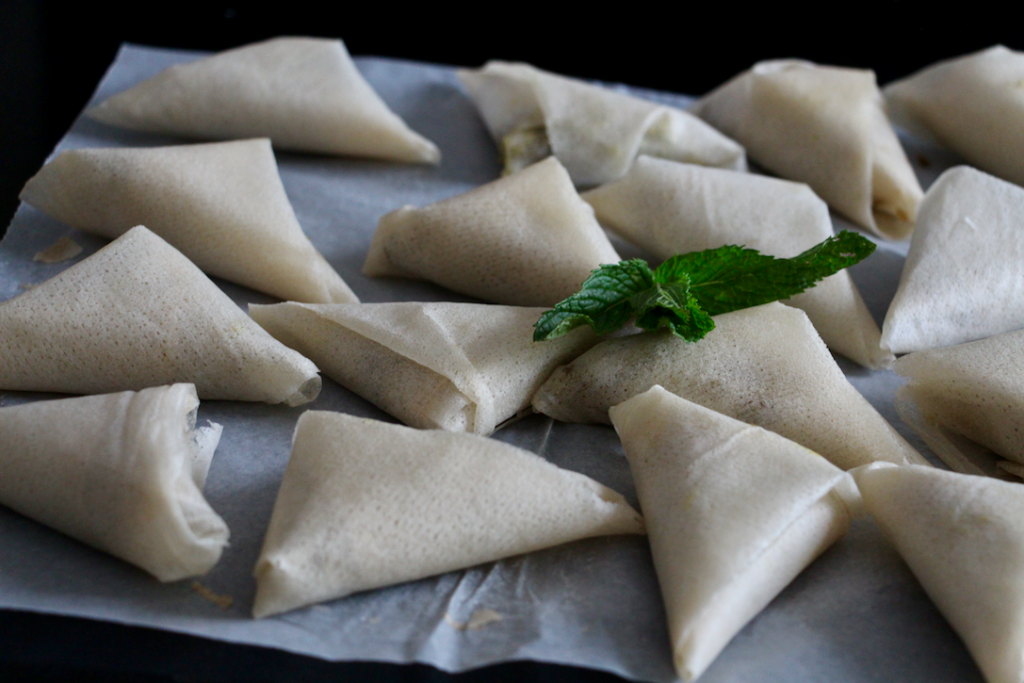 The recipe, Chef!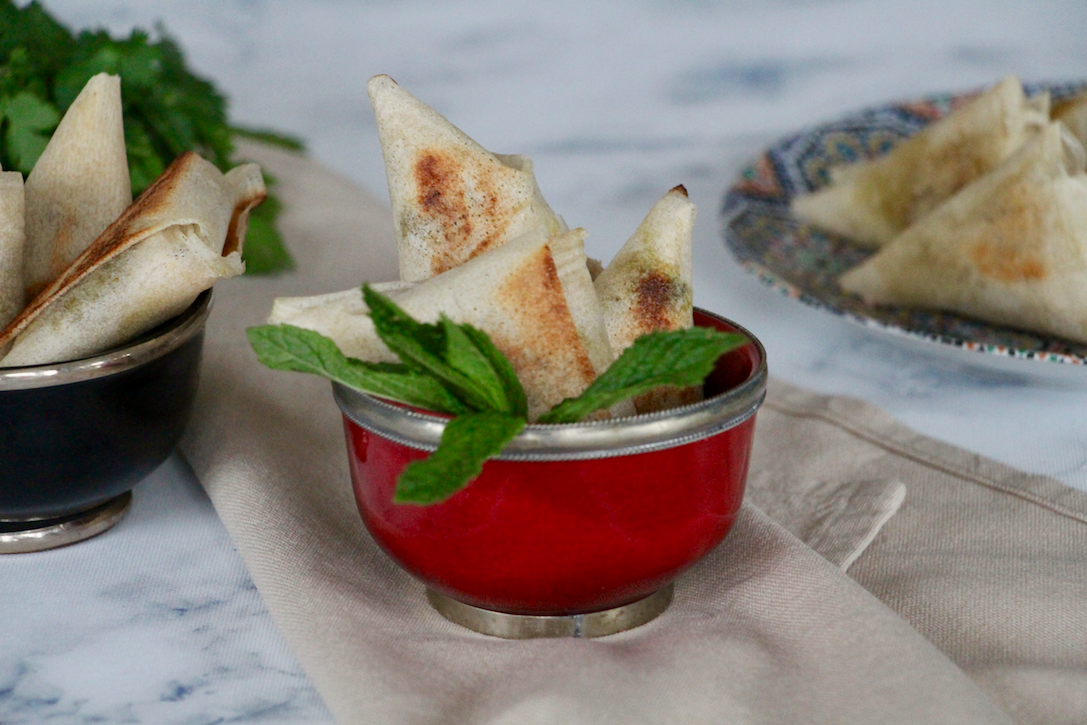 Print Recipe
Beef and Coriander Samosas
Ingredients
250 g minced beef

3 tablespoons olive oil

1/2 onion

2 garlic cloves

10 fresh mint leaves

15 fresh coriander leaves

1 large tablespoon honey

1/2 teaspoon ground ginger

1/4 teaspoon curcuma

1/4 teaspoon paprika

1/4 teaspoon ground coriander

8 sheets of filo pastry

Salt

Pepper
Instructions
1
Heat 2 tablespoons of olive oil in your frying pan.
2
Add the finely chopped onion, and the grated garlic cloves.
3
Spread the minced meat and loosen with your fingers (to avoid big pieces of meat).
4
Add the honey, the mint and coriander leaves, spices and salt.
5
Let stew with lid for 20 minutes. Add pepper at the end of cooking.
6
Cut your filo pastry in 16 pieces.
7
Place a tablespoon of beef on each filo pastry and fold to make your samosa.
8
Heat 1 tablespoon of olive oil in your frying pan.
9
Stir fry the samosas on each side until golden. Serve.