Hello my friends!
Today I will share a very traditional recipe that you can find in Alsace (my birth region) or in the North of France. This fruit tart with brioche pastry is perfect for teatime, seating on a couch close to the fire place !
Let's see the recipe, Chef!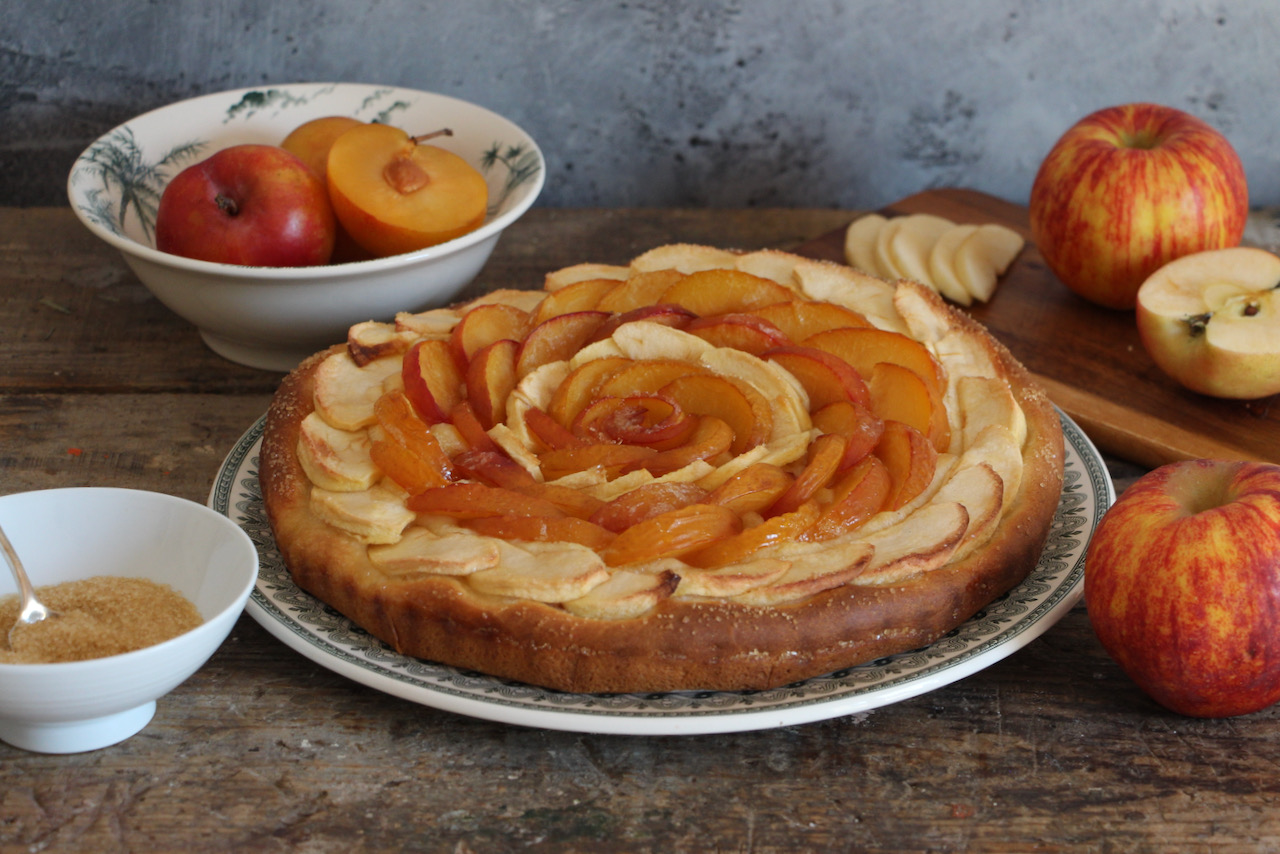 Print Recipe
Fruit Tart with Brioche Pastry
Ingredients
Pastry

100 g milk

5 g dehydrated yeast (or 10 g fresh)

50 g sugar

270 g flour

1 egg

75 g butter at room temperature

Topping

600 to 800 g fruits

2 tbsp brown sugar

25 g butter

Ground cinnamon (optional)
Instructions
1
Pour the yeast on the luke warm milk.
2
Combine and add the sugar.
3
Pour on the flour and knead for 2 minutes.
4
Add the egg and knead until the dough comes of the bowl.
5
Finally add the butter and keep on kneading for 7 to 8 minutes. You should get a slightly sticky dough.
6
Cover with a linen and let rise for one hour.
7
Preheat your oven at 180 C / 355 F degrees.
8
Place the dough on a baking paper slightly floured. Spread until you get 1 cm thickness.
9
Place the dough in your pastry ring.
11
Spread brown sugar (and ground cinnamon) and butter cut in small pieces.