Hello my lovelies!!
Attention!! Drum roll!!
I officially declare the rhubarb season open!!! (cheers, laughter, strong heart bits, tears of joy…). So yes, today we will have a rhubard tart!!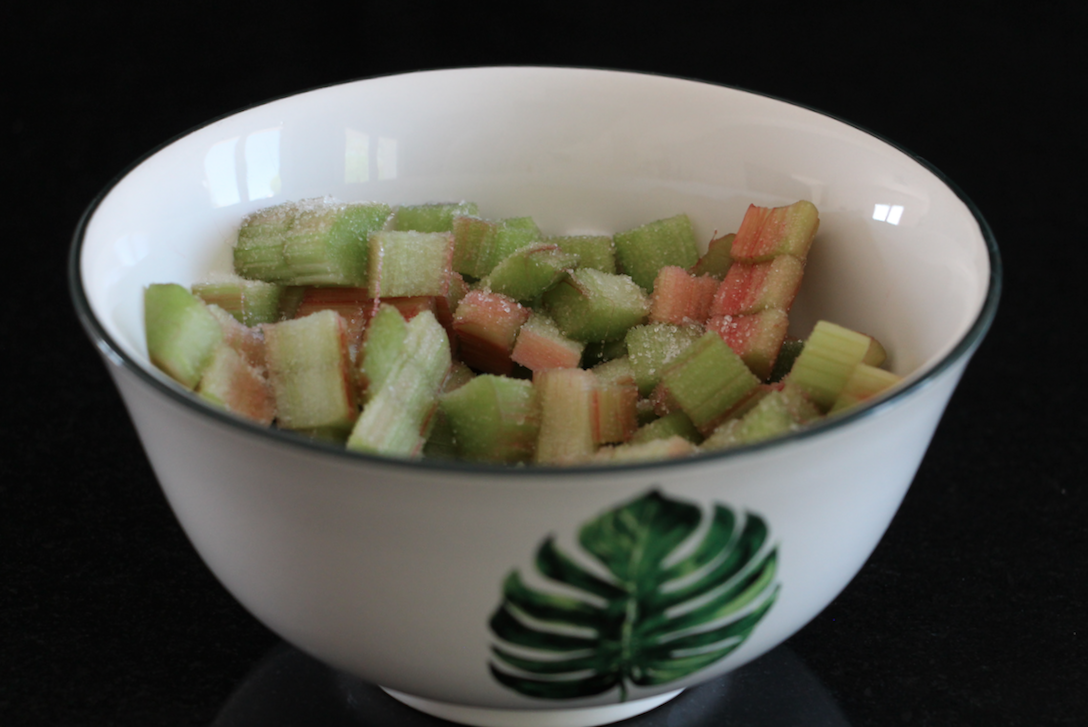 This recipe is very easy, it is the most classic rhubarb tart recipe. I will post soon another recipe, a little bit more elaborate, but shush… It's a secret… 😉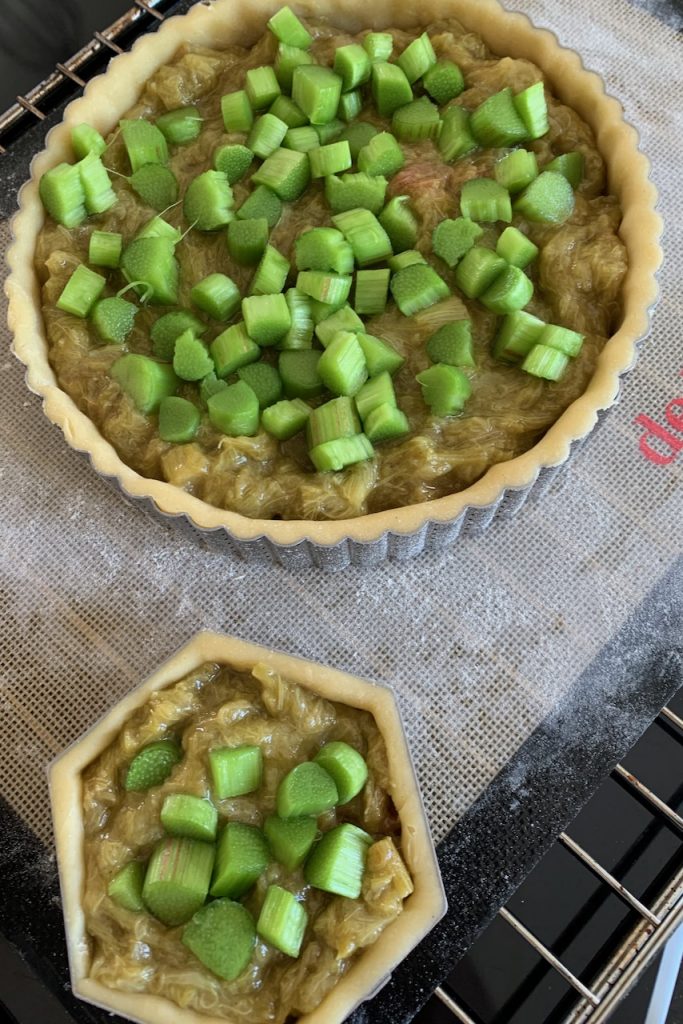 You can bake it with almost any kind of pastry, depending on your mood!! Each time it works: Shortbread pastry, shortcrust pastry, puff pastry or even hazelnut shrotbread pastry. As many options as you want!!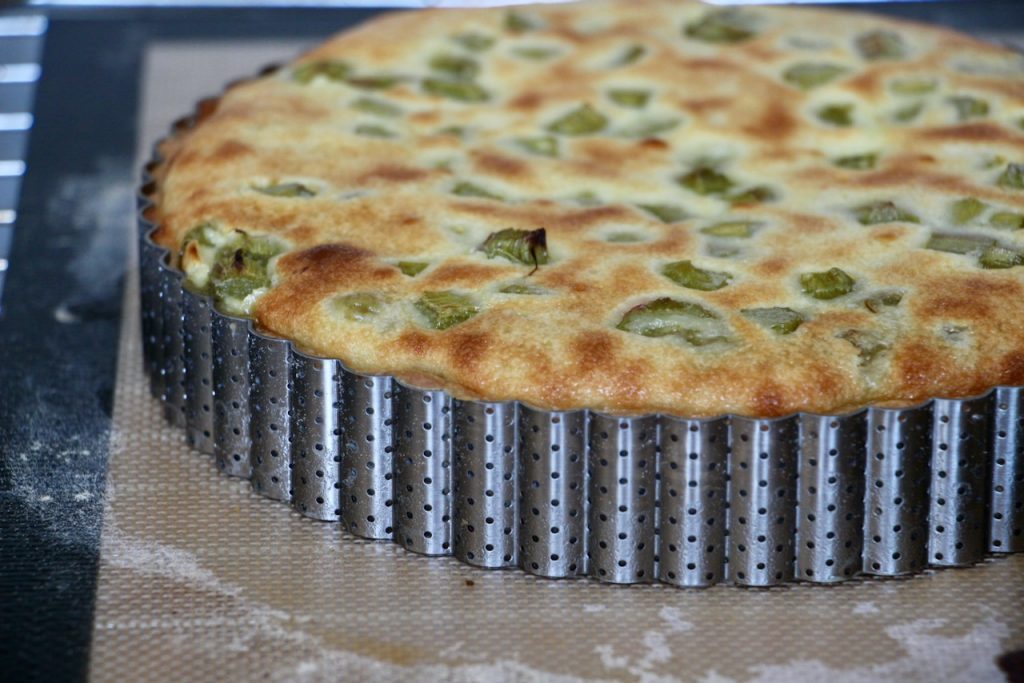 This tart only needs a few ingredients, the master piece is the rhubarb itself. You are going to love its acidulous taste. It is the perfect dessert after a good meal, not too much sugar, delicate and light taste. 🙂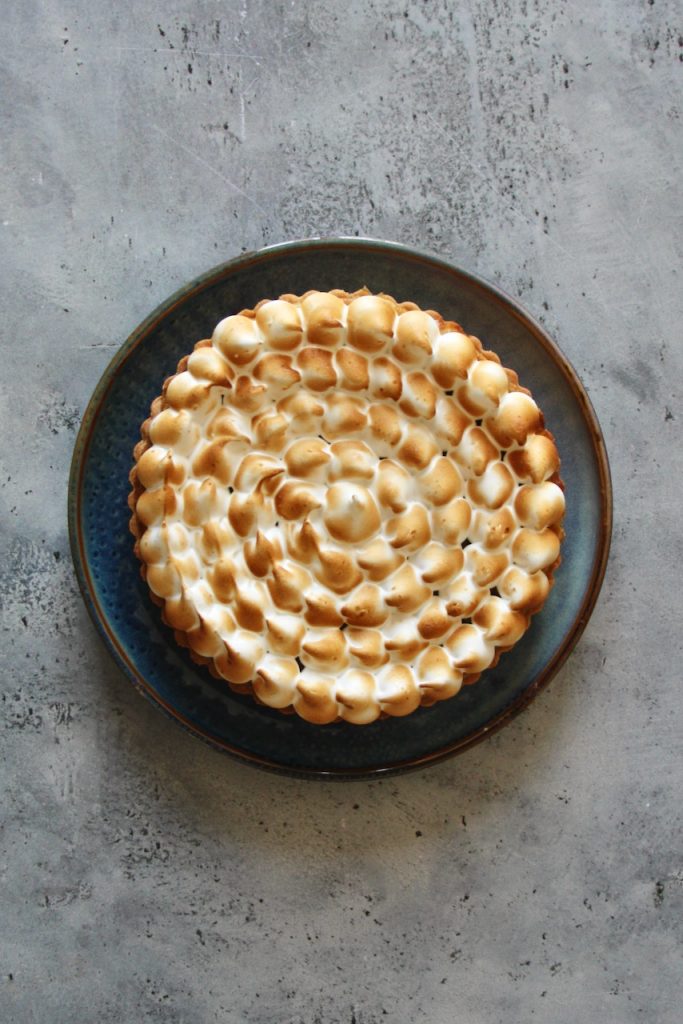 My little trick to make it even better: meringue on top like a lemon pie. It is my advice to switch from the ordinary, yet still delicious, tart to a wow effect one!!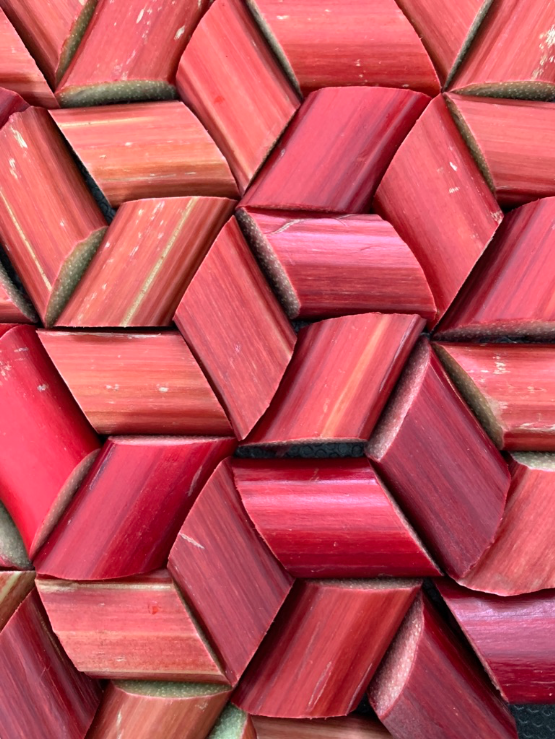 Or you can have fun and work on your geometry skills!! Do you like it?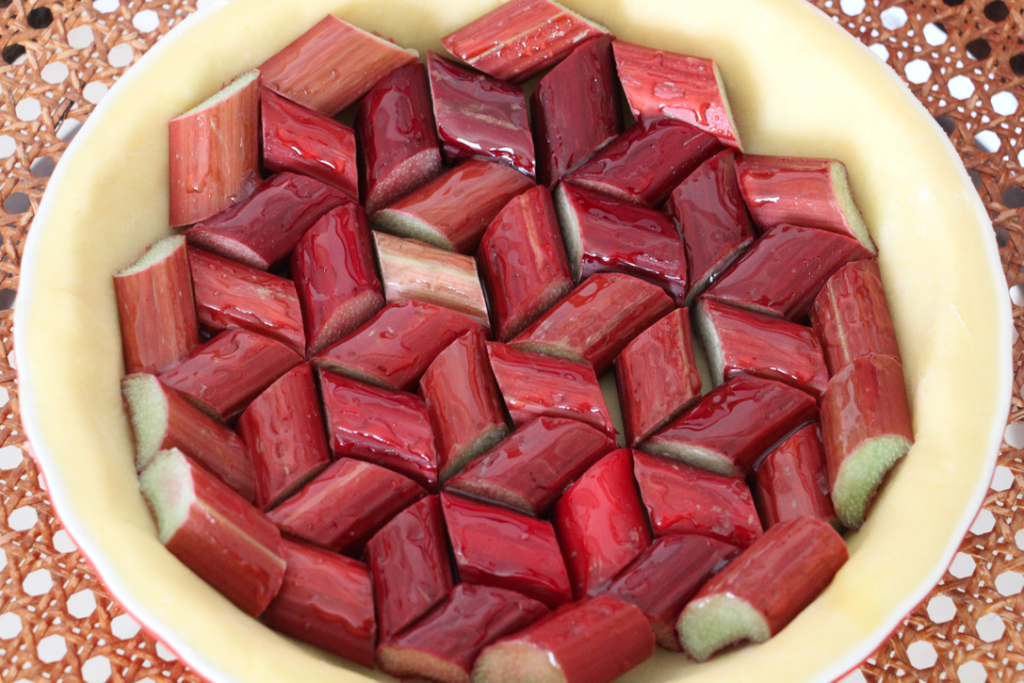 Going to the kitchen now? The recipe, Chef!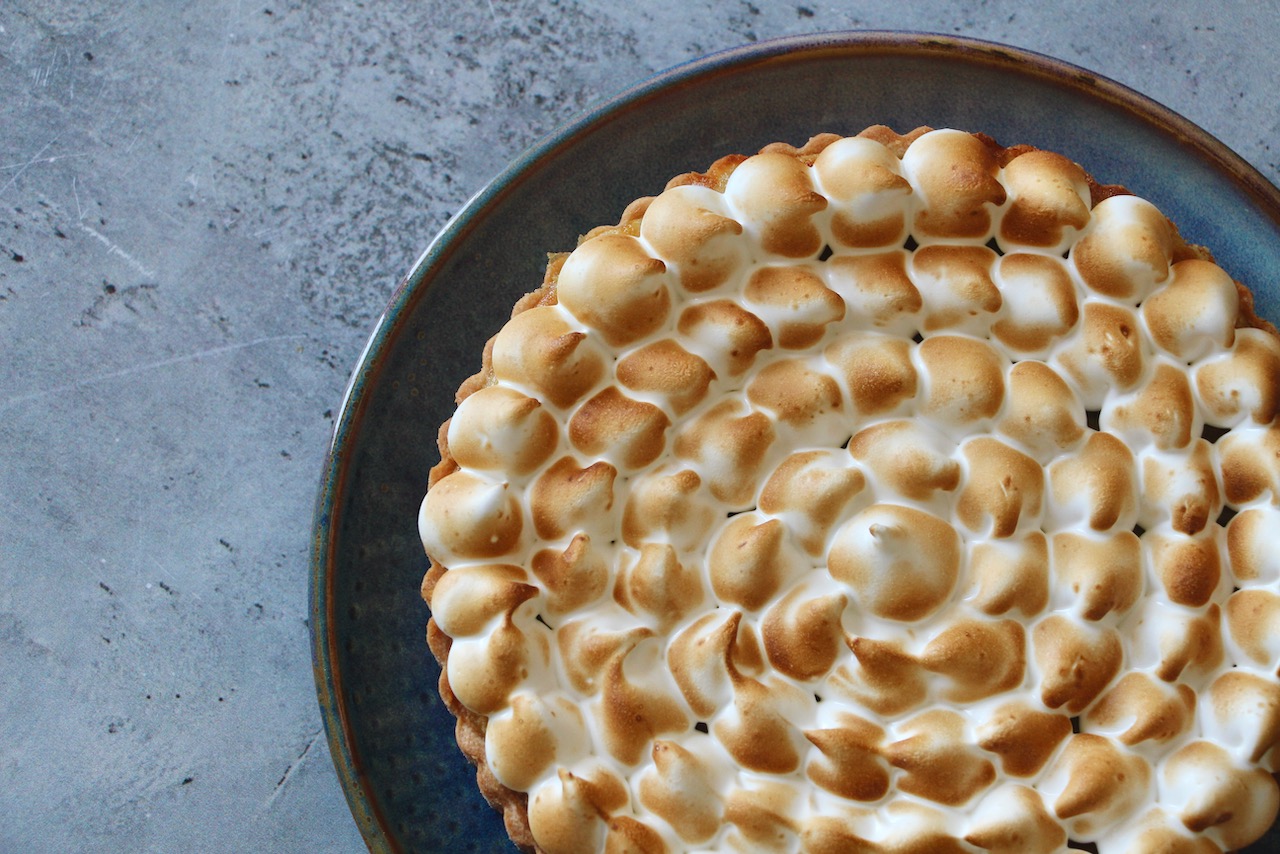 Print Recipe
Ingredients
600-700 g rhubarb

50 g sugar

1 pastry

1 egg

50 g sugar

10 cl cream

2 egg whites (optional)

150 g iced sugar (optional)
Instructions
1
Peel and cut the rhubarb in cubes.
2
Place them in a bowl with 50 g of sugar.
3
Leave to rest at room temperature for 30 minutes. After this time, drain the rhubarb.
4
Preheat your oven at 200 degrees.
5
Spread your pastry, place it in a butter mold.
6
Place the rhubarb on the pastry and bake for 15 minutes.
7
During that time mix the egg, remaining sugar and cream.
8
After the 15 minutes, pour the egg/sugar/cream mixture on top of the rhubarb and bake again for 15 minutes.
9
At the end of baking, let cool down on a grid.
10
You can prepare a meringue: whip the egg whites with the iced sugar (poured in 3 times). Spread the meringue on your cold rhubarb tart and torch.
Notes
This recipe works for a 24-26 cm de diameter mold.