Hello there!
Are you looking for an easy and yet delicious dessert? If so, just keep on reading! What you're looking for is just below!!
Let's see the recipe of my nectarine and raspberry tartlets.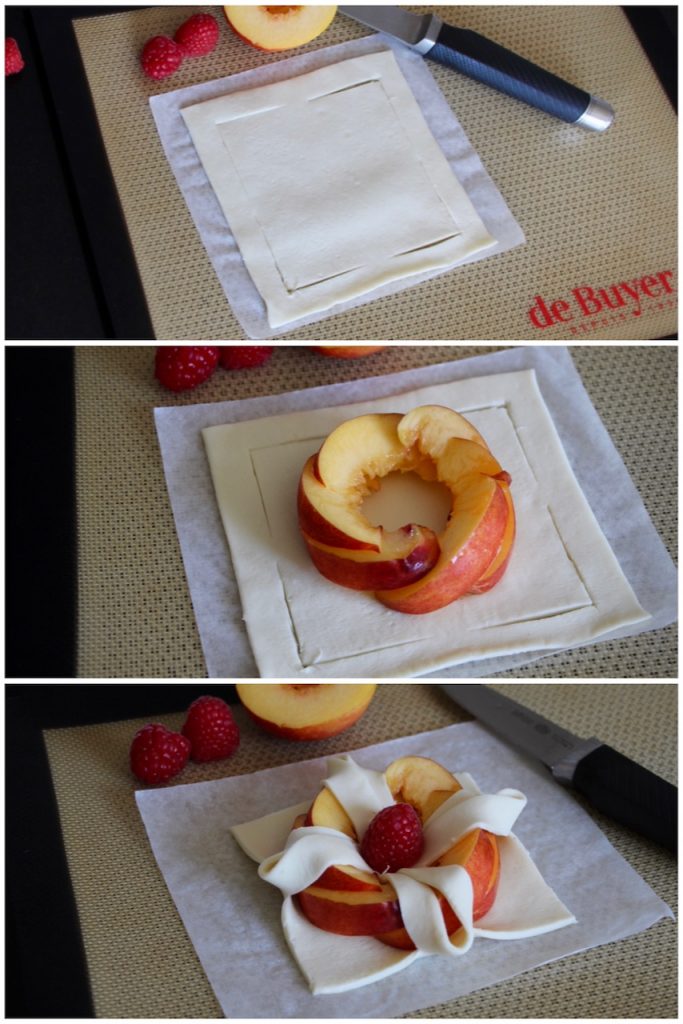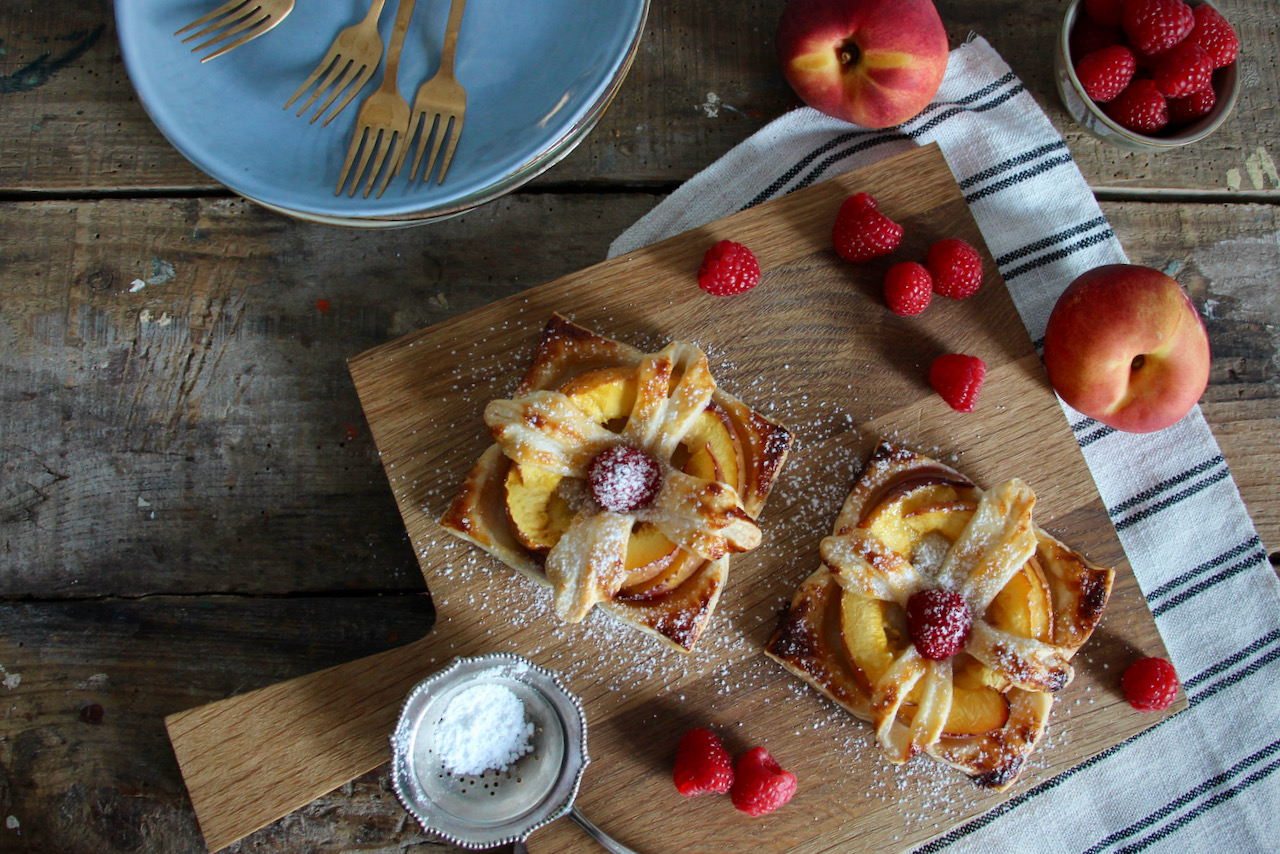 Print Recipe
Nectarine and Raspberry Tartlets
Ingredients
4 square puff pastries (16-18 cm)

2 nectarines

4 raspberries

1 tbsp apricot jam

1 tsp icing sugar
Instructions
1
Preheat your oven at 190 C / 375 F degrees.
2
Place your square pastries on a baking mat and make cuts in the corners as shown on the picture.
3
Cut the nectarines in slices.
4
Place the nectarine slice in a crown shape on the pastry and fold the pastry corners back to the center.
5
Add a raspberry in the center.
6
Brush the pastry with jam and cook for 25 minutes.
7
When serving, spread icing sugar.