Hello my friends!
This time you are going to thank me!! I'm telling you.
Just give a look to my newest recipe: blueberry thyme tarts…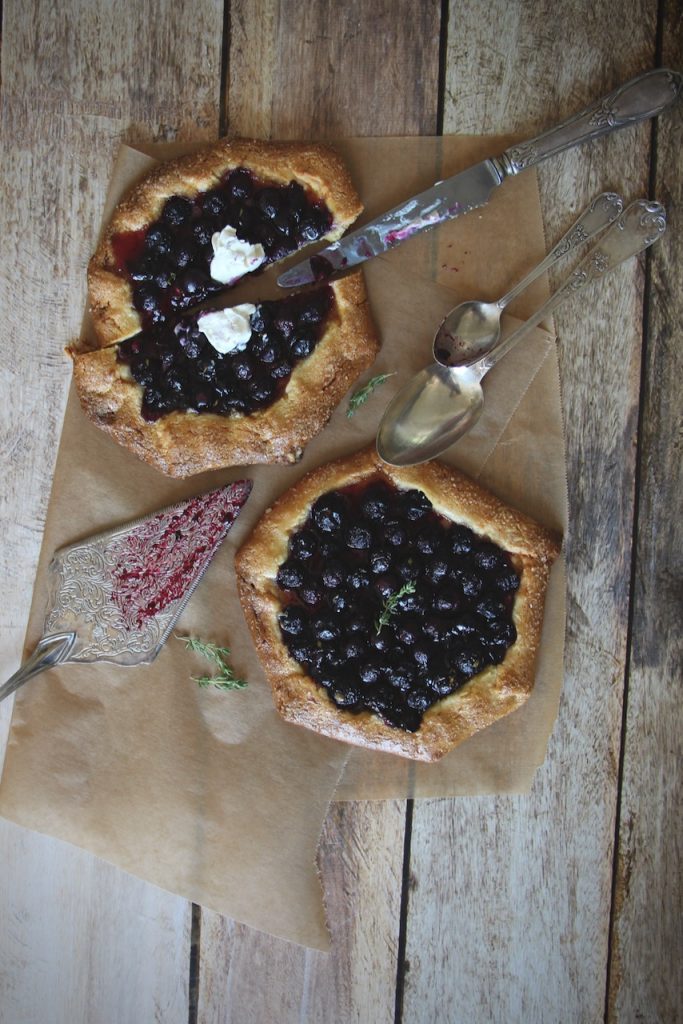 So let me explain the idea here: 5 minutes tops of preparation, 35 minutes of cooking and just a few short minutes of waiting for a full pleasure. Yes! Those blueberry thyme tarts can be eaten lukewarm or at room temperature!! No need to wait with the delicious smell of blueberry and thyme that comes right into your nose!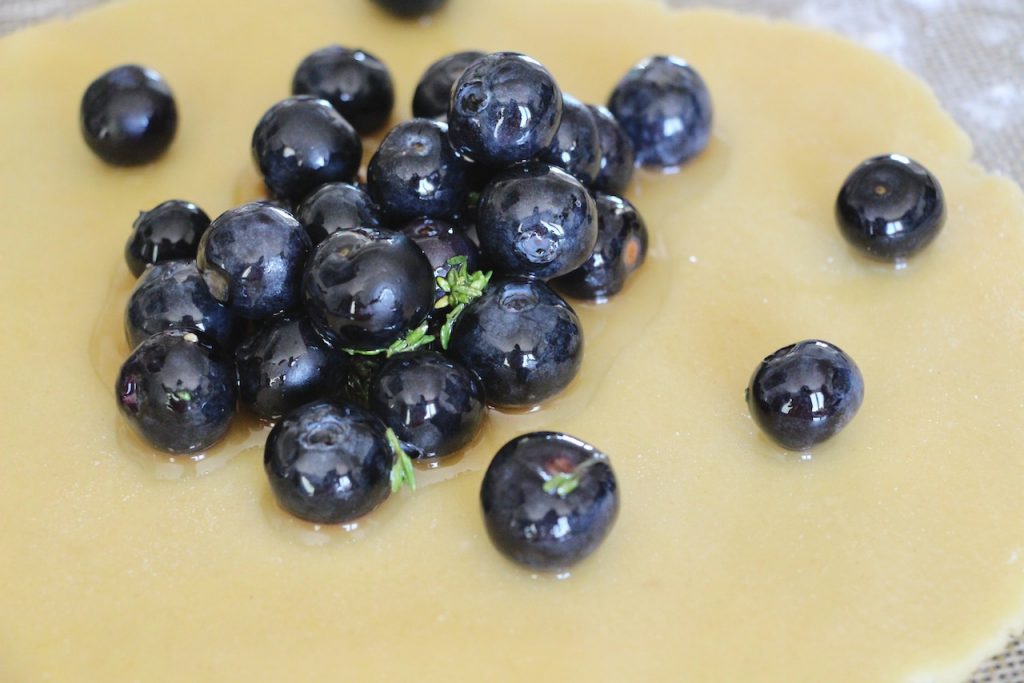 Serve them with a tablespoon of mascarpone, cream or even my homemade vanilla ice cream and you're going to tell me about it! Too good to be true like my kids would say…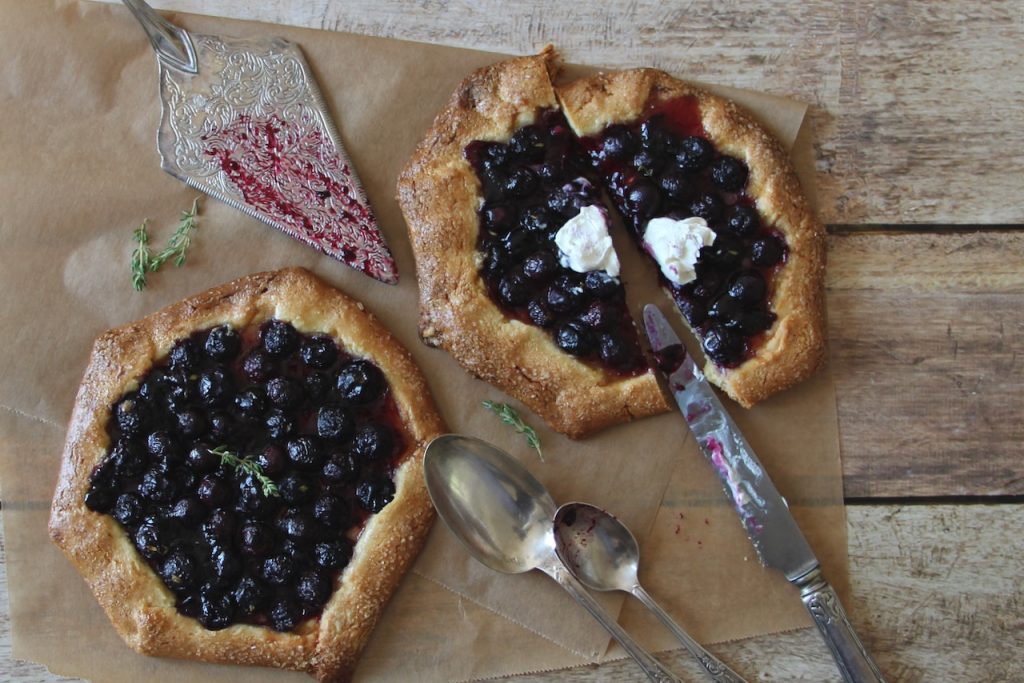 You may be surprised by the combo blueberry and thyme, but do not be afraid of it. It's really tasty! It's true that I usually have thyme in savory dishes. I think this is going to change! There will be many tests to come!!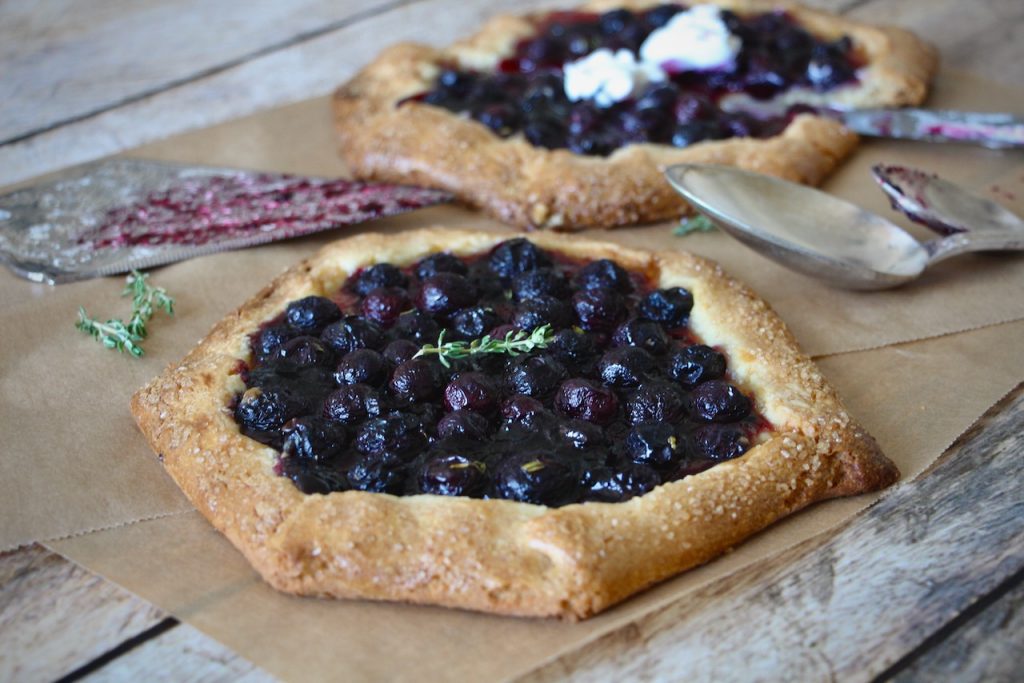 To get really good blueberry and thyme tarts, you need a good pastry, in my language you know it means homemade. Have a shortbread pastry or a shortcrust one, you won't regret it. You won't enjoy your tarts as much with pastries from the supermarket!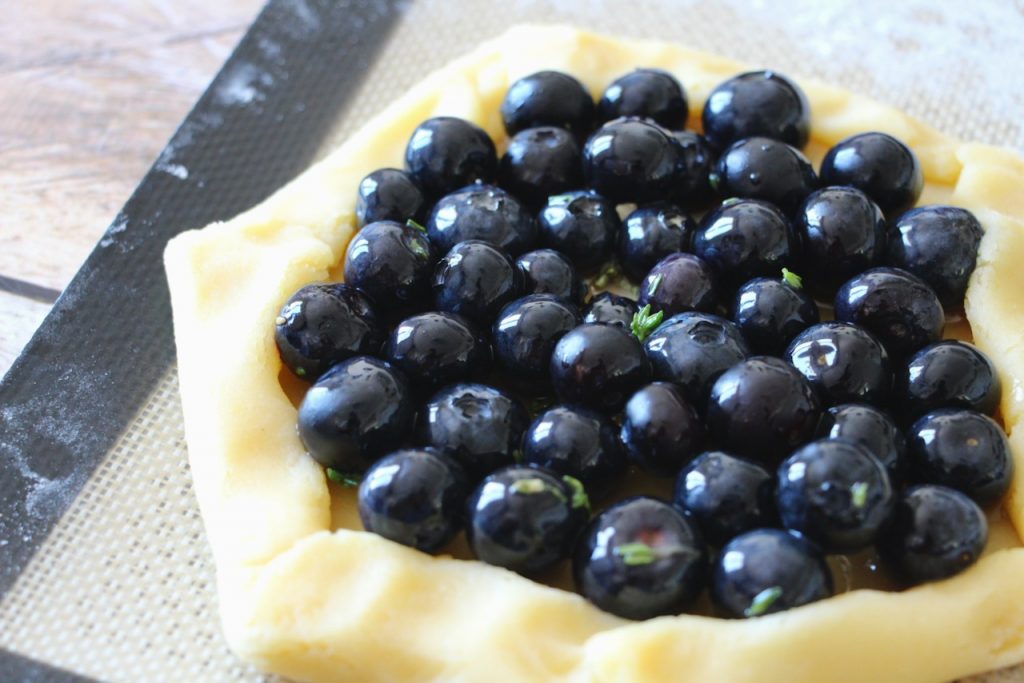 With this recipe, I make 4 tarts (18 cm diameter), one tart should be enough for 2, except if you have serious dessert lovers at your table! 😉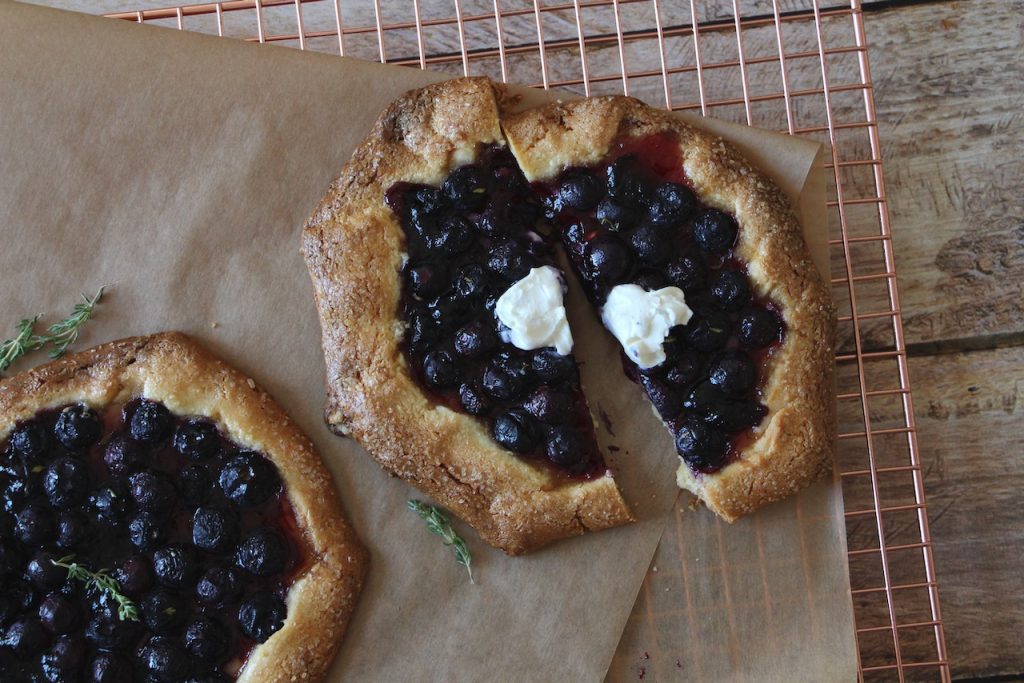 The ustensils to make those blueberry thyme tarts:
A rolling pin,
Two baking mats or baking paper sheets,
A bowl
And a pastry brush.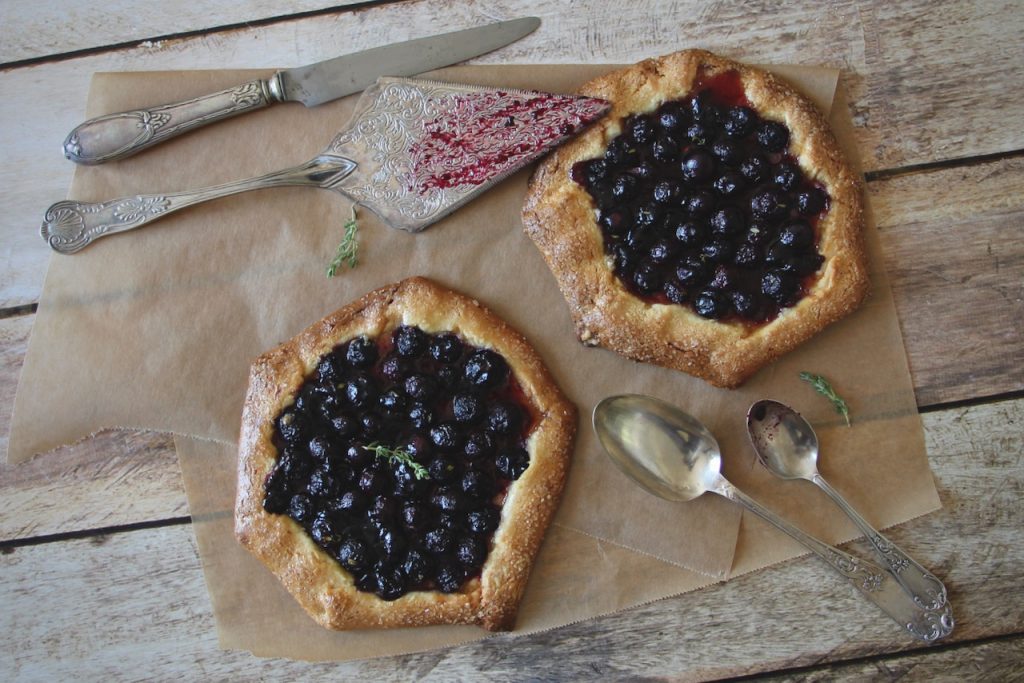 Well,  there's nothing now that could keep you away from the kitchen if you love blueberries as I do!
The recipe, Chef!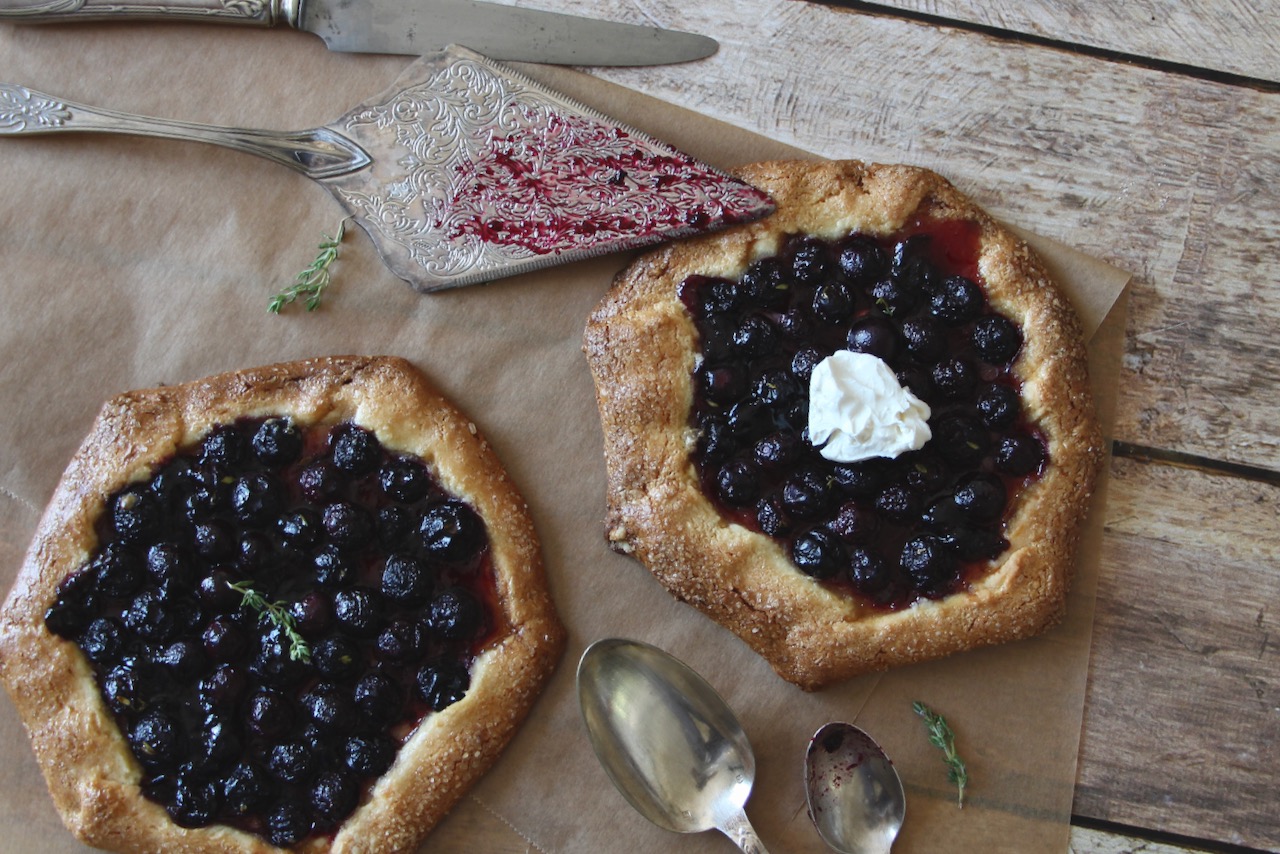 Print Recipe
Ingredients
1 shortcrust or shortbread pastry

400 g blueberries

1/2 lemon

5 tablespoons honey

10 thyme stalks

2 tablespoons cream

2 tablespoons brown sugar
Instructions
1
Preheat your oven at 180 degrees.
2
Spread your pastry and make 4 round shapes.
3
Pour the lemon juice in a bowl and add the honey and thyme leaves. Mix.
4
Add the blueberries and mix gently.
5
Place the blueberries in the center of each pastry and fold the edges of the pastries.
6
Brush cream on the edges and spread brown sugar.