The sun is setting up finally… Your favorite bottle of rosé (a Coteaux d'Aix-en-Provence by Hecht&Bannier for me…) is chilling in your fridge just in case… You have switched to aperitif mode, ready to launch one if friends happen to come and visit!! What about delicious ham and cheese tartines as savory snacks??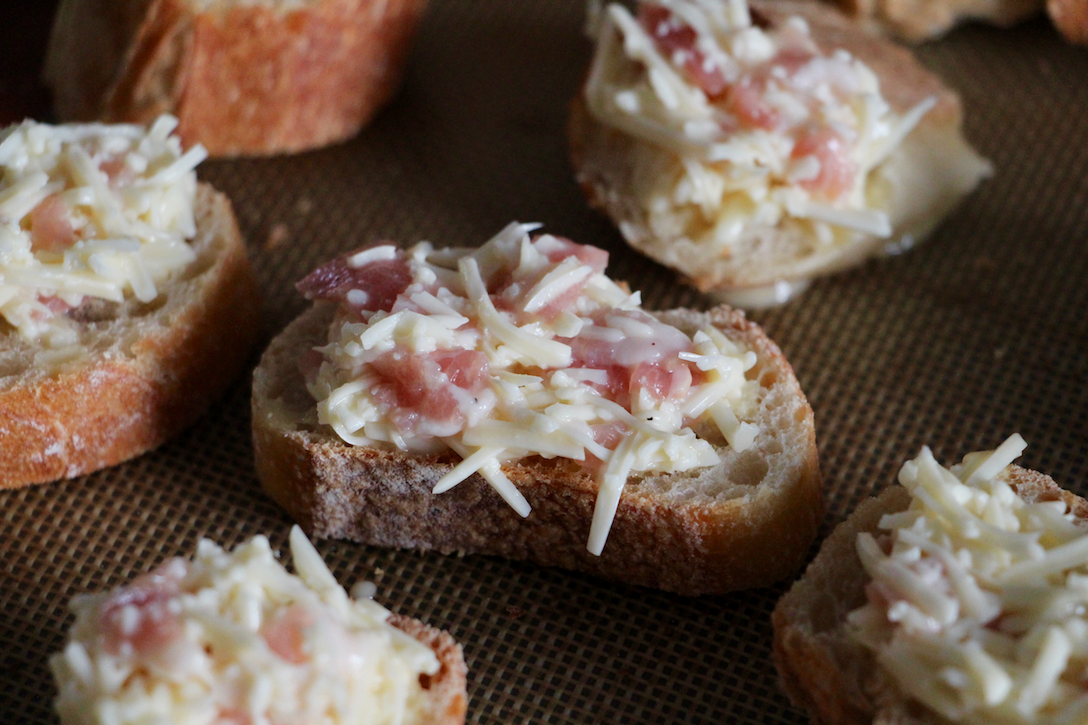 Wonderful idea you may say!! Easy, fun and super crunchy, this grilled tartine will change from your usual snacks.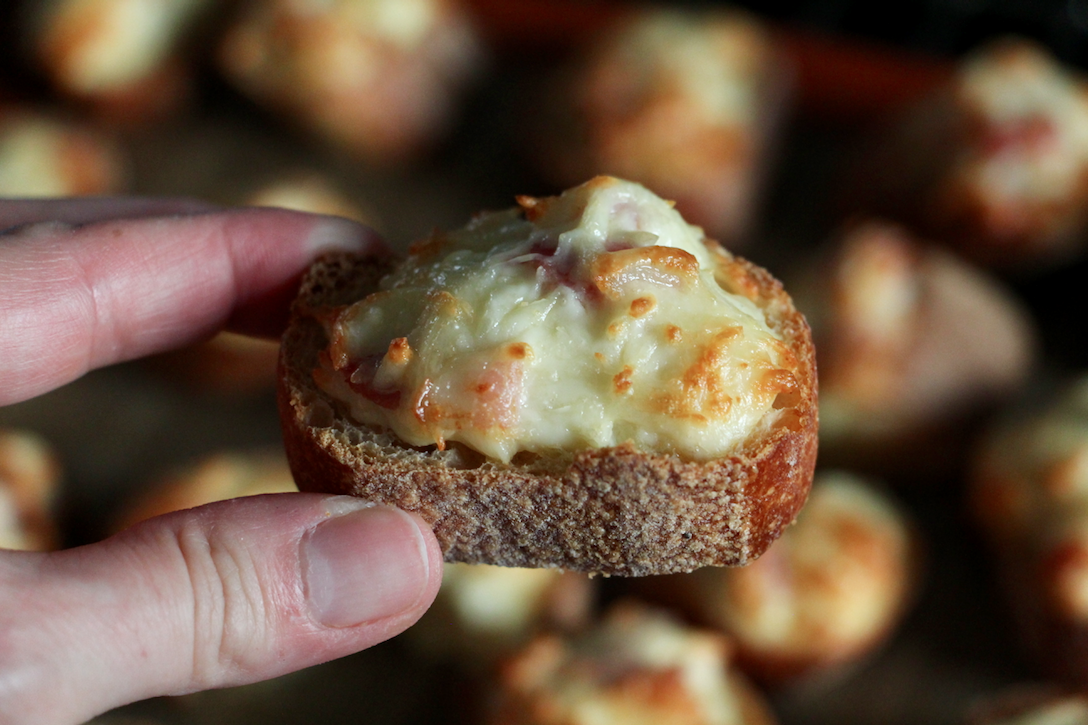 Potato chips and nuts are okay once in a while… but come on… why would we neglect one of the best moments of the week??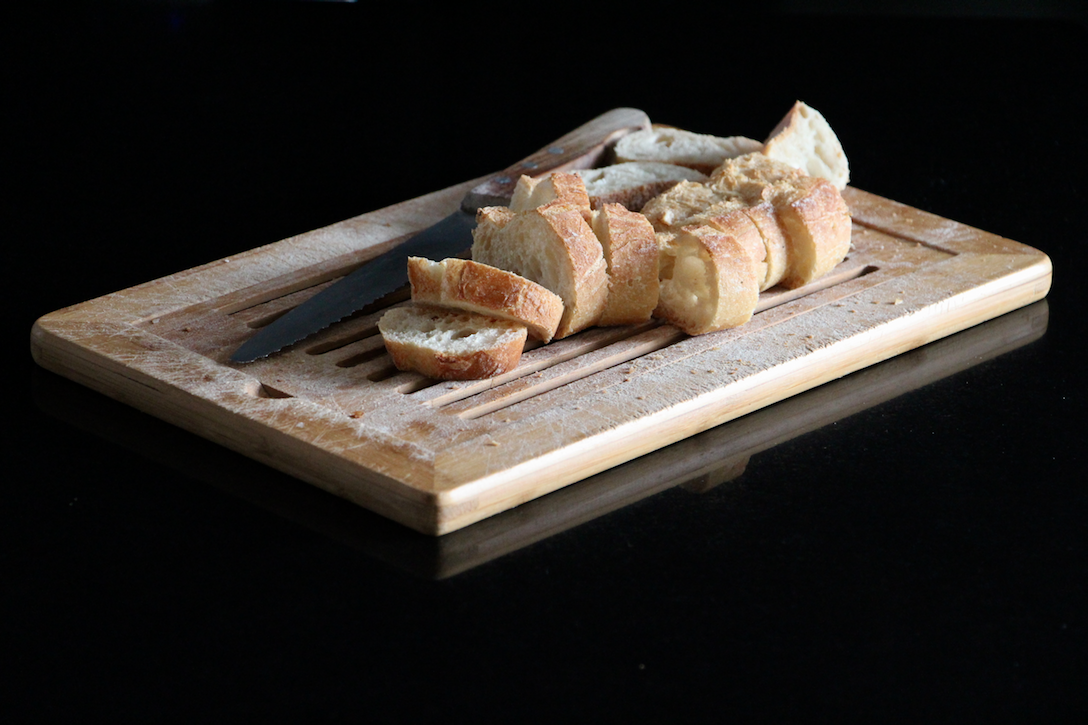 This recipe will help you get rid of your stale bread (I hate to throw food away and my breadcrumbs stock level is hitting the roof!!).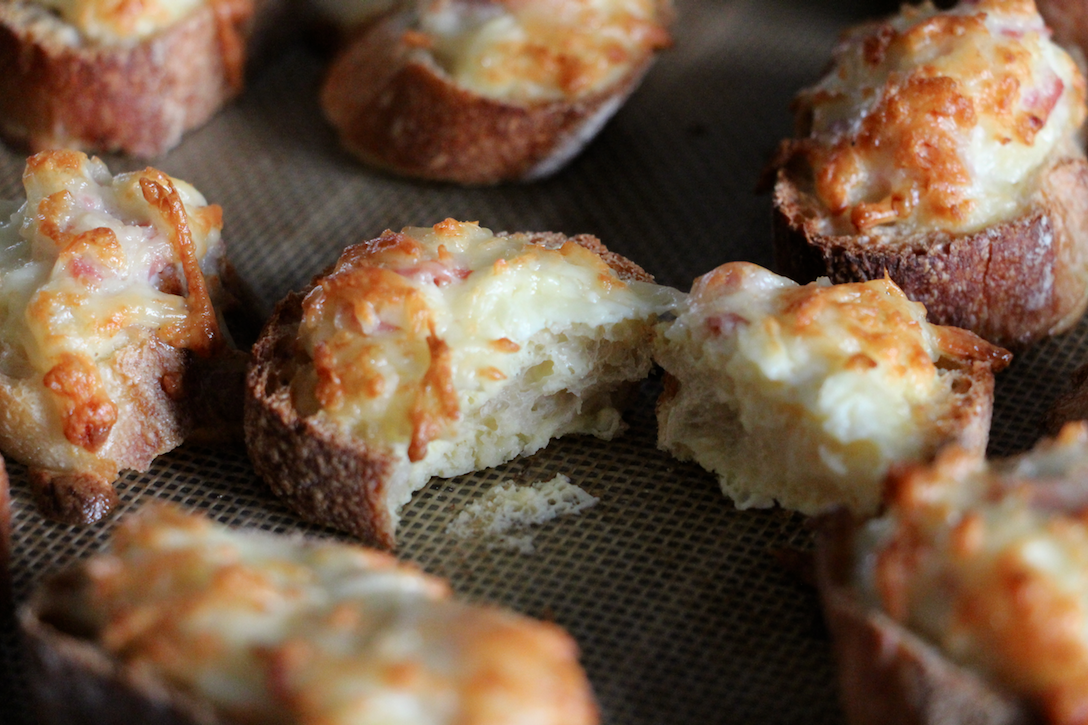 My extra something to bring softness to those tartines: beer in the preparation. The ferments in the beer will work as a baking powder and your topping will rise nicely during cooking…
And if your serve those ham and cheese tartines with a simple green salad, you'll have a lovely dinner. Your kids will ask for more that's sure!!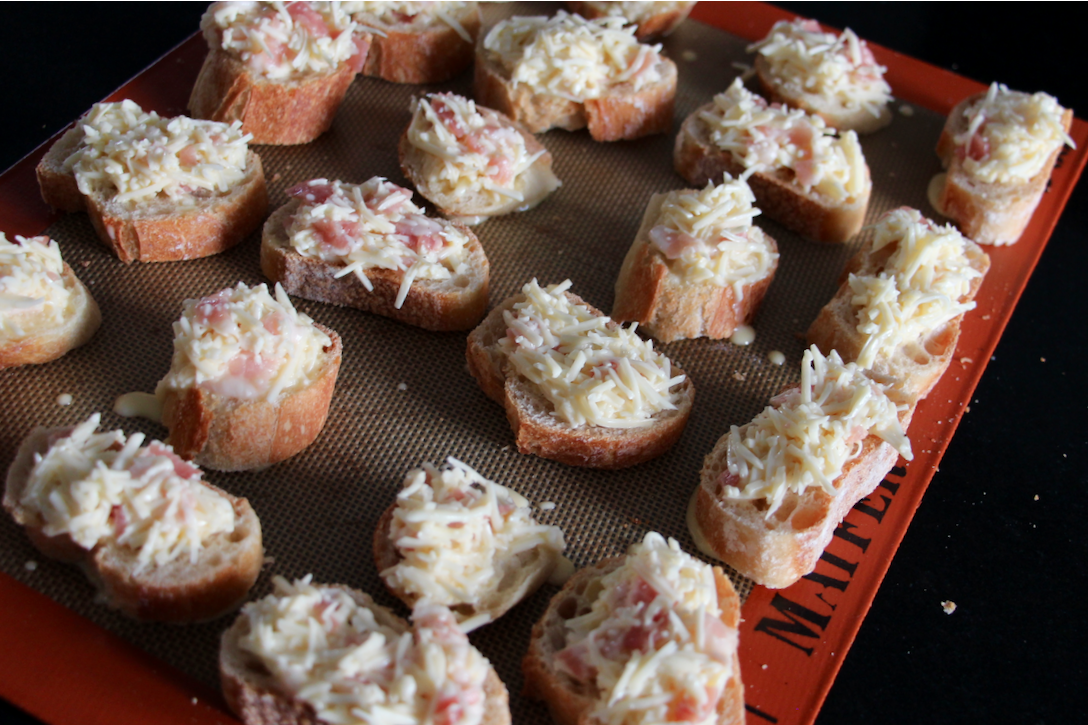 Of course, you can be creative and make all kind of tartines based on this recipe: comte cheese and coriander for instance or tartine with mixed veggies if you have leftovers, etc. Leave your recipe in the comment section!! This is what social networks are for, don't you agree?! 😉
This time is the right time. The recipe, Chef!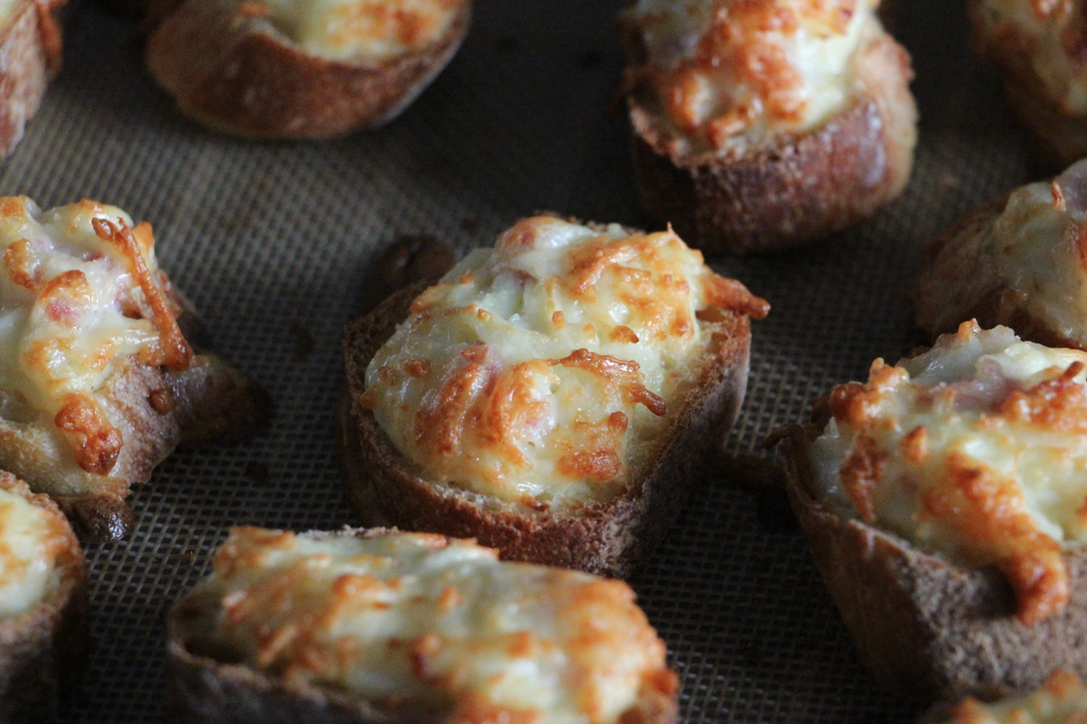 Print Recipe
Ingredients
1/2 baguette

2 eggs

8 cl cream

3-4 cl lager beer

1-2 slices of ham

70 g grated cheese

Salt

Pepper

Nutmeg powder
Instructions
1
Preheat your oven at 220 degrees.
2
Cut your baguette in slices and place them on a silicon mat or a baking sheet.
3
Scramble the eggs in a bowl.
4
Add the cream and beer, mix.
5
Add the grated cheese, the slices of ham cut in cubes and the nutmeg powder. Mix. Add salt and pepper. Mix again.
6
Place a tablespoon of this mixture on each of your baguette slices.
Notes
This recipe will be great too with cereal bread. You can also replace the cream with mascarpone. I categorized this recipe in the "vegan" too since you can adjust it accordingly.