Well this is a great idea ! And you will agree for sure ! Today's recipe is my poultry pie!
Easter weekend often means family gathering. You will have more than one good meal to prepare. I already introduced the roast lamb leg slowly cooked, here is another good idea!
I found my inspiration when cooking the poultry pie from the chef Guy Savoy. I will introduce a simple and tasty version of his poultry pie recipe. With the "je ne sais quoi" that will make it delicious…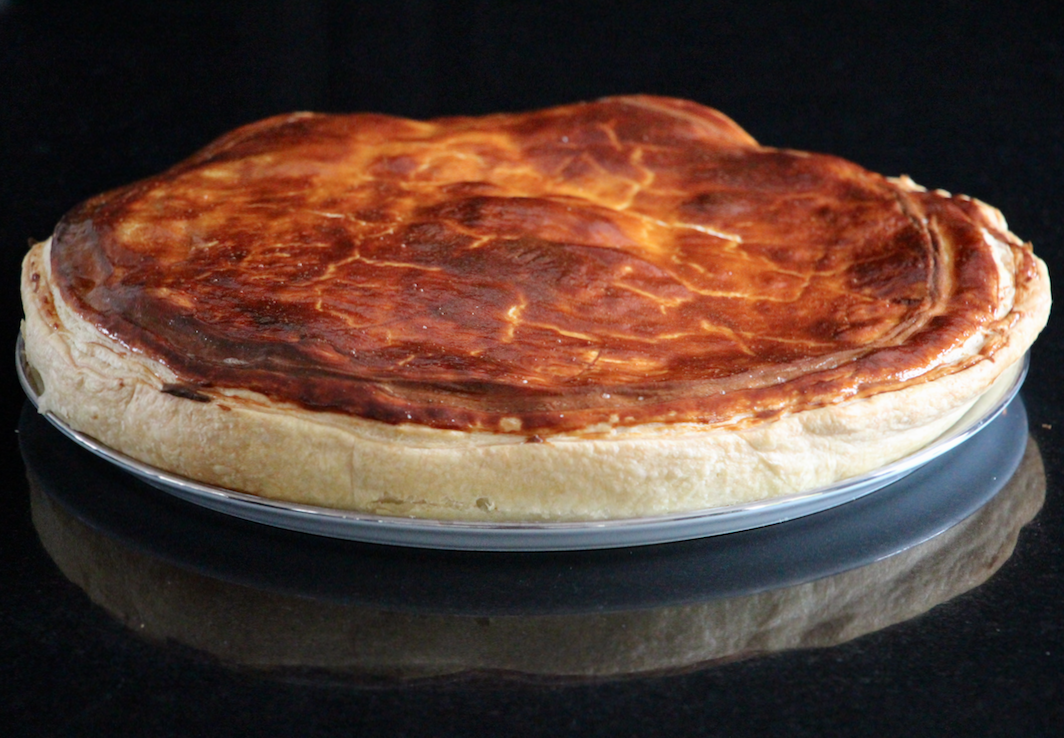 If you're looking for a comforting dish, if you're looking for a delicious dish to share, if you're looking for a dish that can be prepared in advance, well… I would like to say: stop searching! You just found the perfect match!! 😉
I suggest to serve this poultry pie with a green salad and a nice glass of Cour Cheverny Vieilles Vignes, from the domain Benoît Daridan, and it will be amazing!!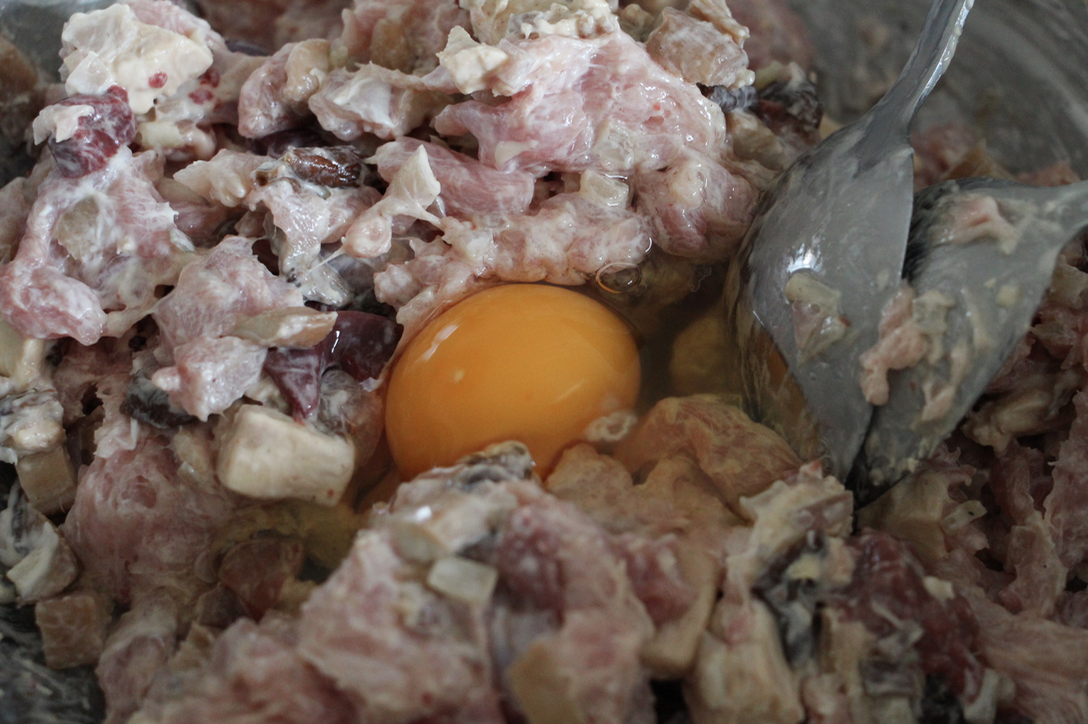 This recipe doesn't require specific cooking know-how, you just need to take your time, follow the step by step (you'll find pics after the recipe that will illustrate it) and choose quality products. Please forget about the industrial poultry from your supermarket. If you want something good, it starts with your grocery shopping. Go to your butcher and you'll get a smooth and tasty poultry pie!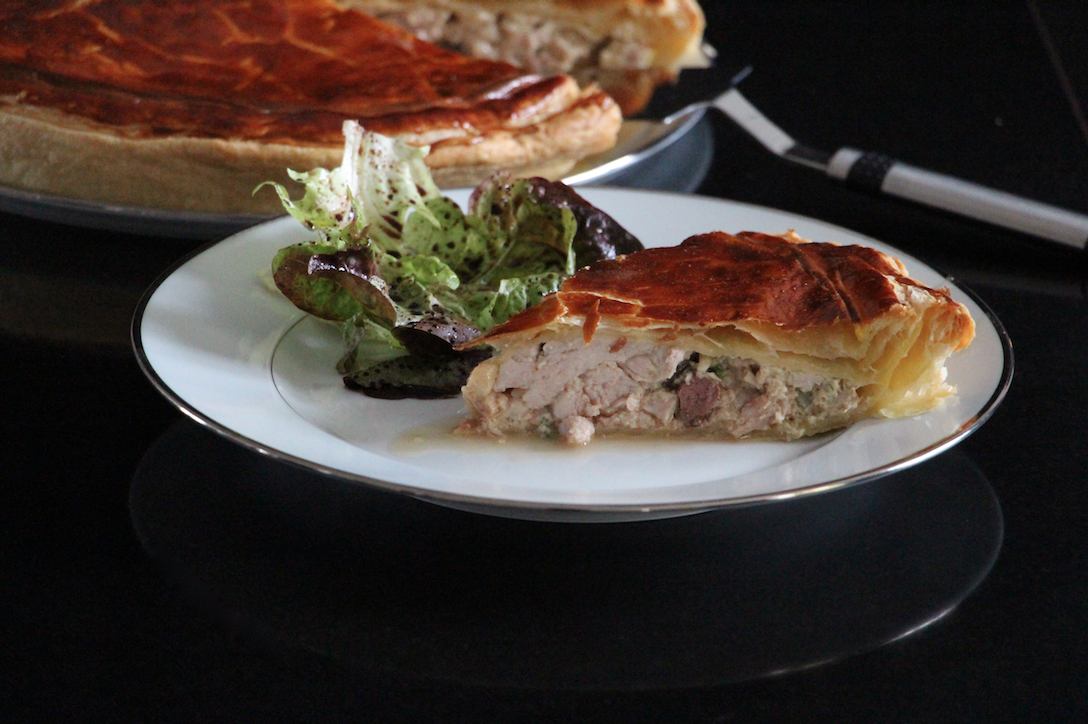 Okay now, you've got all my recommendations. Let's do this!
The recipe, Chef!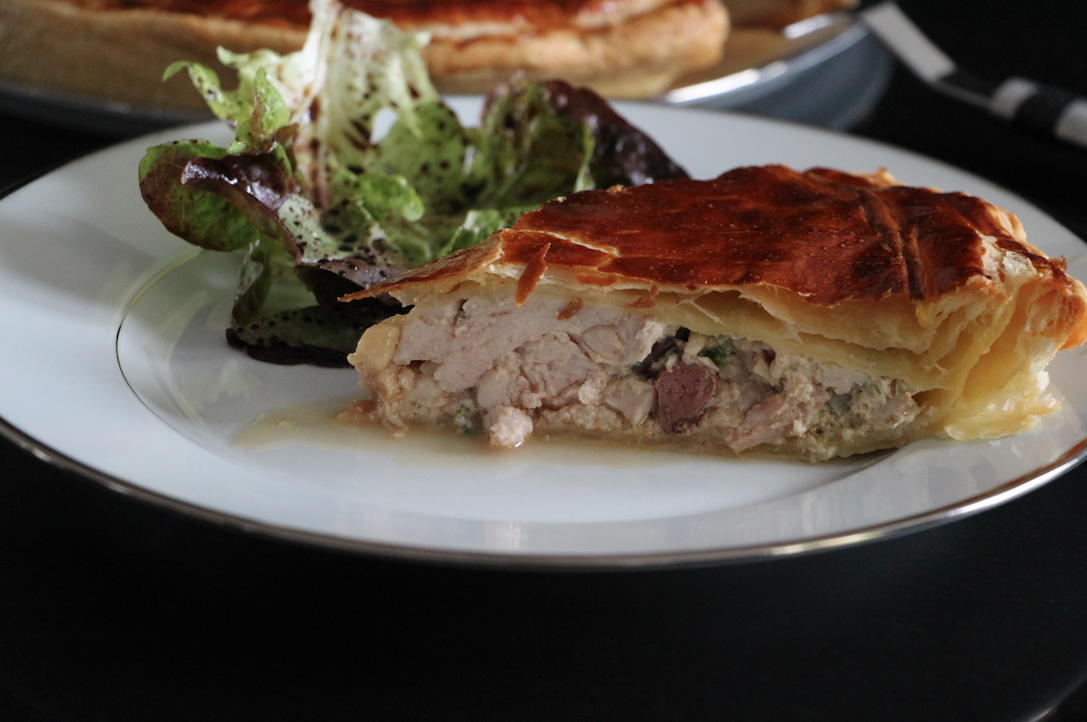 Print Recipe
Ingredients
600 g chicken fillets
2 thick puff pastries (280 g each)
150 g raw foie gras
100 g poultry liver (optional)
150 g fresh or frozen ceps
50 g thicke cream
2 shallots
Parsley
2 eggs
2 egg yolks
10 g butter
Salt
Pepper
Instructions
1
Stir fry the ceps cut in pieces with some butter. Set aside.
2
Cut 300 g of the chicken fillets in cube. Cut the foie gras in cubes. Set aside.
3
Mix with your blender or Thermomix the remaining 300 g of chicken fillets.
5
Stir fry the shallots with some butter.
6
In a large bowl, mix gently the chicken cubes, the foie gras cubes, the blended chicken fillets, the minced liver, the ceps, the shallots and cream.
7
Add the eggs one by one, then the chopped parsley.
8
Add salt and pepper and set aside in your fridge for one hour.
9
After this time, place one puff pastry on a baking tray covered with baking paper. (see pics below).
10
Mix the two eggs yolks with some salt. Brush the pastry with it on the border (2-3 cm thickness).
11
Place the stuffing in the center and spread it homogeneously.
12
Place the second pastry on top. Make sure that there will be no air between the stuffing and the pastry.
13
Press gently on the borders of the pastries to weld them well.
14
Brush the pastry with the egg yolk and make marks with a knife for decoration.
15
Set aside in your fridge for 30 minutes.
16
Brush again with egg yolk.
17
Preheat your oven at 180 degrees.
18
Cook the pie 30 minutes. Cover with aluminum foil and keep cooking 5 to 10 minutes.
Notes
You can also make the recipe with savory shortcrust pastry. The foie gras makes this pie amazing, but it's not mandatory for a simpler pie.