Hello my friends!
More, more, more! I want more Christmas cookies!!
It's a famous Alsatian tradition, and I love it! New here on the blog, my chocolate Christmas cookies with Nutella. Yum!
Let's see the recipe, Chef!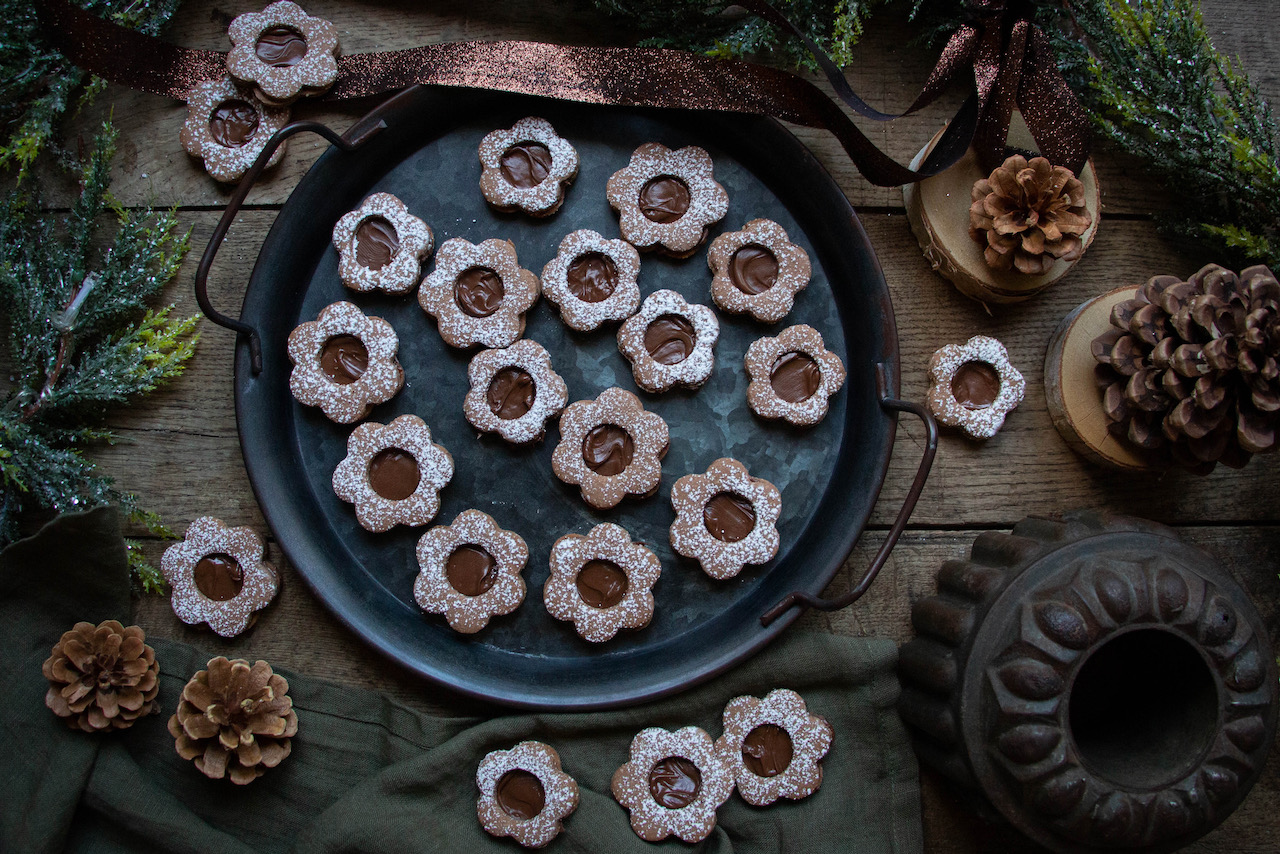 Print Recipe
Chocolate Christmas Cookies with Nutella
Ingredients
Pastry

50 g butter at room temperature

75 g iced sugar

1 egg

60 g ground hazelnut or almond

2 tsp cocoa powder

180 g flour

Decoration

100 g nutella

Icing sugar
Instructions
1
Mix the soft butter and sugar for 2 to 3 minutes in your food processor.
2
Add the egg, then the hazelnut powder and cocoa. Mix until you get an homogeneous mixture.
4
Set aside in your fridge for 1h1/2 to 2hrs wrapped in a clingfilm.
5
After this time, preheat your oven at 180 C / 355 F degrees.
6
Spread your pastry with a 3-4 mm thickness.
7
Cut the pastry with cutters.
8
Make a hole in the center of half of your cookies with a nozzle.
10
Let cool down on a cooling rack.
11
Spread Nutella on the plain cookies.
12
Spread icing sugar on the cookies with hole.
13
Place them on the nutella cookies.