Hello! Hello!
You know that I'm a huge fan of meringue lemon pie and more precisely of lemon curd. I already shared my recipe here. Today, I will introduce another delicious version: the lemon curd by Cyril Lignac.
Besides a subtle and smooth taste, this lemon curd has an incredible texture.
If you want to make a lemon pie without meringue but with a delicate presentation or a lemon number cake, that's the recipe you need.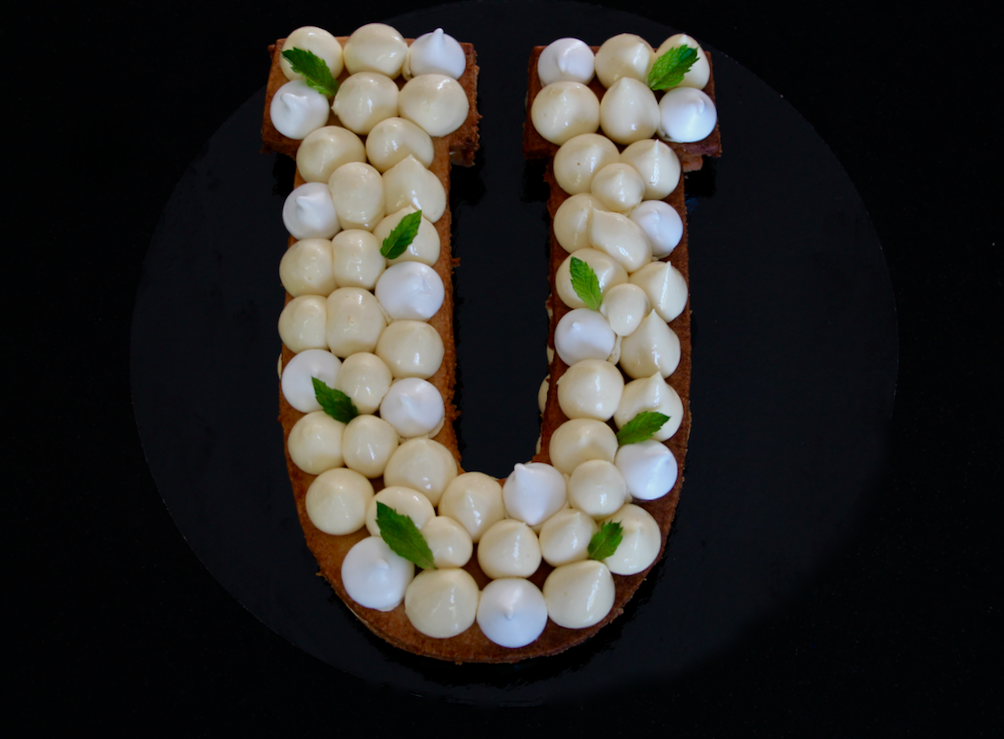 So I won't lie, it's not the lightest recipe you can find!! How can I put it …? There is a fair amount of butter in it…
I advise to choose a high quality butter since it's a key element of the recipe. I always take the Elle&Vire brand.
Utensils:
My 18 cm Affinity sauce pan by De Buyer
Mon professional whisk by De Buyer
My Zenker grater by Fackelmann France
This lemon curd should be prepared the day before use. It requires a few hours in the fridge first.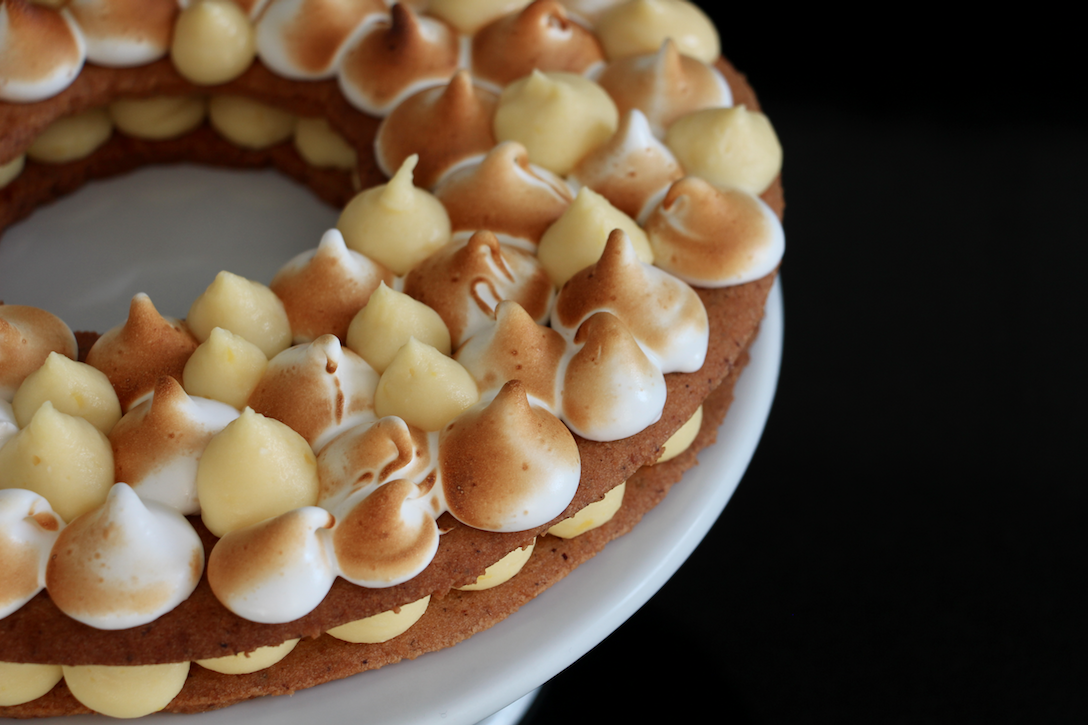 The quantities presented here are perfect for a 18 cm diameter mold or a 16 cm square mold. My recommendation is to weigh your eggs first and adjust the other ingredient quantities. Keeping the right proportions is important.
Also, I like to add basil leaves because I find the combo lemon/basil very tasty. But it's not part of the original recipe.
You're all set…
The recipe, Chef!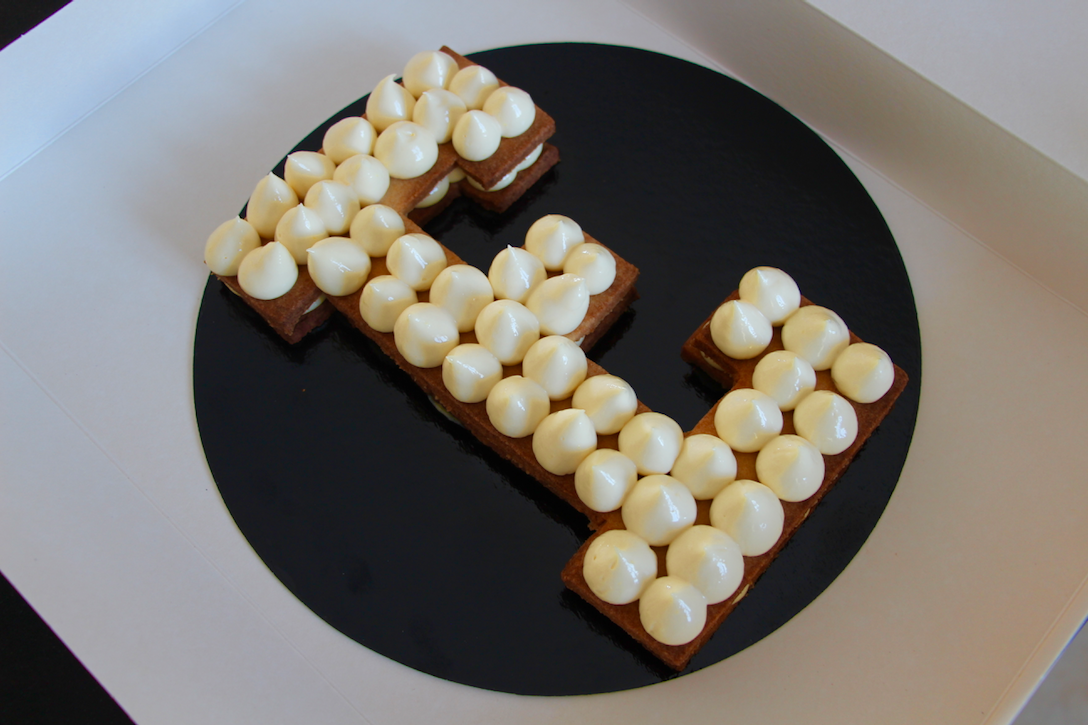 Print Recipe
Lemon Curd by Cyril Lignac
Ingredients
150 g eggs (3 medium size eggs)
150 g sugar
225 g cold butter
One entire lemon zest
120 g lemon juice
1 gelatine sheet (2g)
Basil leaves (optional)
Instructions
1
Place your gelatine sheet into cold water.
2
Mix in your sauce pan the eggs with the sugar, the lemon juice and lemon zests. Add the basil leaves.
3
Heat gently and whisk until you get to 85 C / 185 F degrees. I heat at 7-8 on a scale from 1 to 15. (If your don't have a cooking thermometer, stop heating when your mixture gets thick). This part requires a few minutes.
4
Remove from the heat, drain (to remove the lemon zests and basil leaves) and add the gelatine sheet.
5
Let cool down until it reaches 60 C / 140 F degrees then add the butter cut in pieces. Mix immediately with your hand blender. After 2-3 minutes you should get an homogeneous, smooth and rather firm mixture.
6
Pour in a bowl, place a clingfilm directly on the mixture (make sure there's no air between the film and the curd).
7
Set aside in your fridge a few hours before use.
Notes
If you're having this lemon curd with another sweet pastry, you can slightly decrease the sugar quantity if you want. But not too much if you want to keep the right curd texture.