It won't last long so let's enjoy it while we can!!
Epiphany cake of the Kings!
If you're not a huge fan of the almond version or if you want to try something different, give a chance to the pear, hazelnut and chocolate cake of the Kings!!
It is such a heavenly dessert!! The delicacy of the hazelnut, the sweetness of the pear and of course the final chocolate touch. Outstanding…
You can get your puff pastry from your usual supermarket (you will need 2 pieces in this case), but I strongly recommend to make your own puff pastry, it is so much better!
With the "Casserole&Chocolat-e" puff pastry recipe you will have enough to make this recipe. Just keep in mind to make it the day before.
I can even confess something to you: you can make this pie, without the bean, all year long!! It will be a highly appreciated dessert.
The utensils:
A mixing bowl and a whisk
A rolling pin.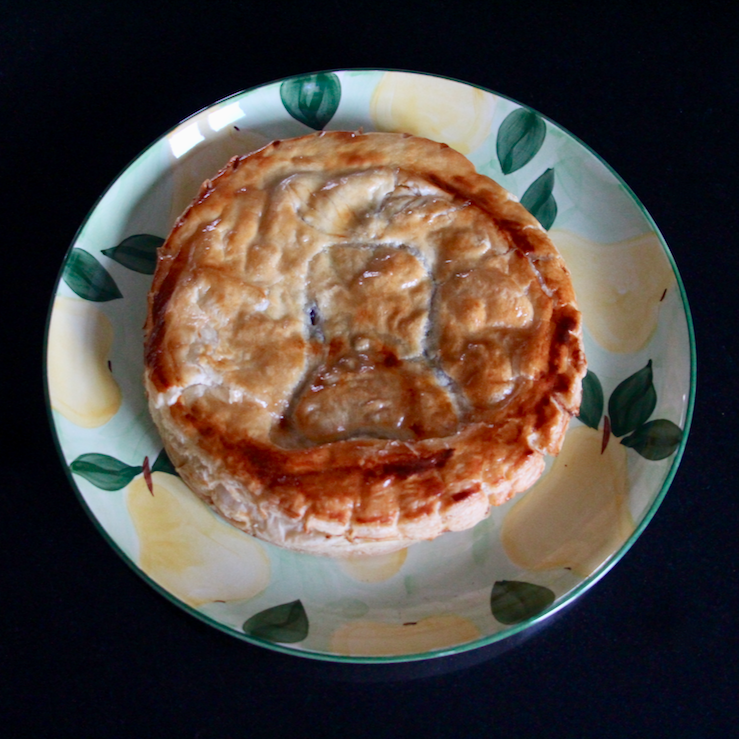 Let's bake a cake of the Kings! Long life to the King and the Queen!! 😉
The recipe, Chef!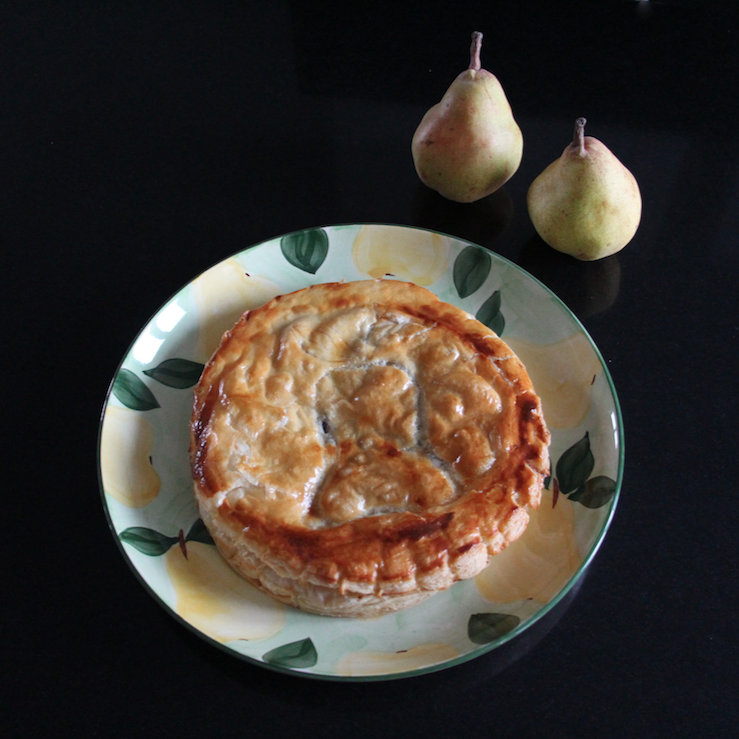 Print Recipe
Pear, Hazelnut and Chocolate Cake of the Kings
Ingredients
1 puff pastry
2 egg yolks or 40 g
85 g sugar
35 g butter at room temperature
1 pinch of vanilla powder
65 g hazelnut powder
1 pear
1 handful chocolate chips
1 egg yolk and 1 tablespoon milk
Instructions
1
Spread your puff pastry and make 2 discs: one 18 cm diameter and one 20 cm diameter.
2
Mix the egg yolks and sugar until you get a white and foamy mixture.
3
Add the vanilla powder and soft butter. Mix.
5
Mound the hazelnut cream in the center, do not get closer than 1 cm-1,5 cm form the border.
6
Place the pear peeled and vut in slices, add the chocolate chips.
8
Decorate the second pastry with the tip of a paring knife.
9
Place the second pastry on the first one.
10
Make sure not to leave air bubbles between the toppings and upper pastry. Press gently the edges together.
11
Make 5 cuts to help the steam get out of your galette during baking.
12
Beat the egg and milk and brush the cake.
13
Set aside in your fridge for 45 minutes.
14
After 35 minutes, preheat your oven at 175 degrees.
15
Brush again the cake with the egg and milk mixture.