So I will be 100% honest with you as always. I found this recipe somewhere on Facebook, I made a screen shot and forgot to keep the name of the person who shared it. So I won't be able to thank this person… Sorry for that…
But, yes there's a but, it's an amazing recipe that I'm glad to share here: blueberry muffins like at Starbucks!!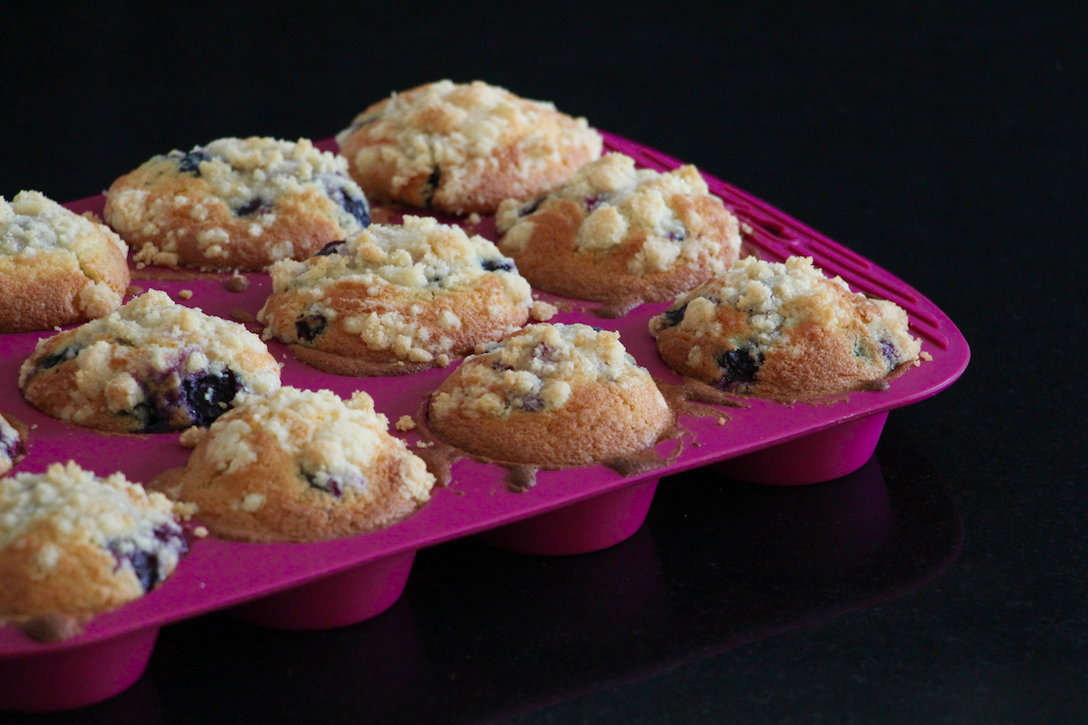 Those muffins are just scrumptious!! You can keep them a few days, well… if they don't disappear before then…
My kids crave them for their afternoon sncak. The crumble on top make the muffin a little crunchy, it's so good!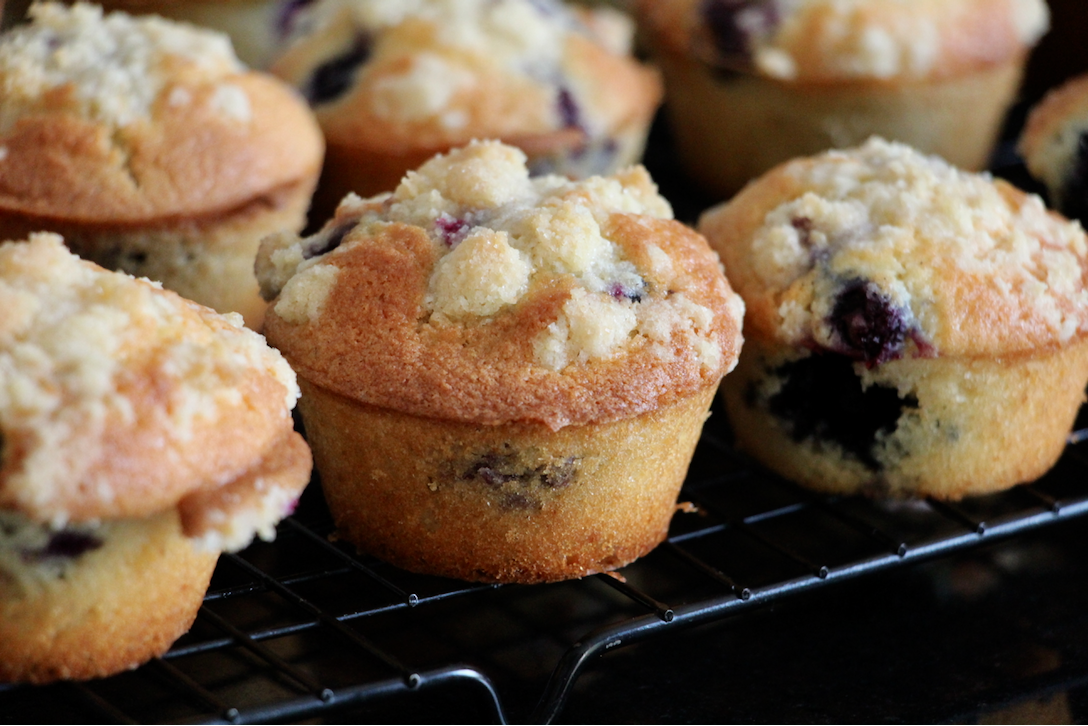 I made the recipe with both fresh blueberries (it's always my first choice) and frozen ones. The two options work perfectly. Happiness or what??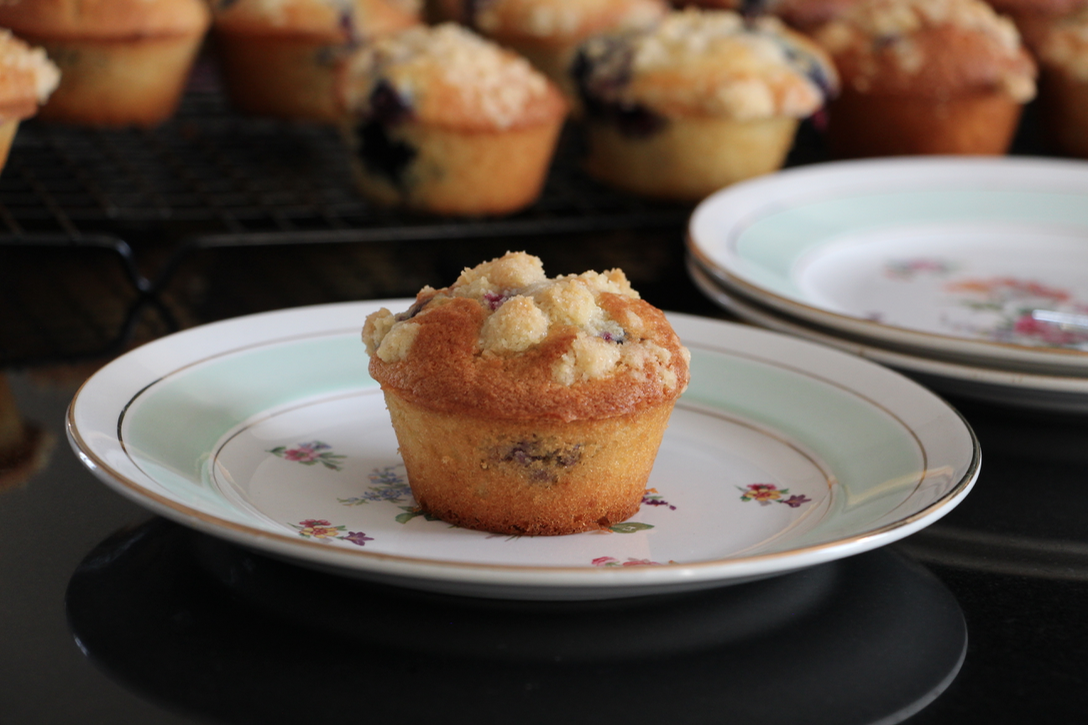 And they really taste like American muffins, the ones we love so much!
The utensils:
My kMix by Kenwood
Or my professional whisk by De Buyer with my red bowl by Fackelmann France.
I think I have your full attention now!!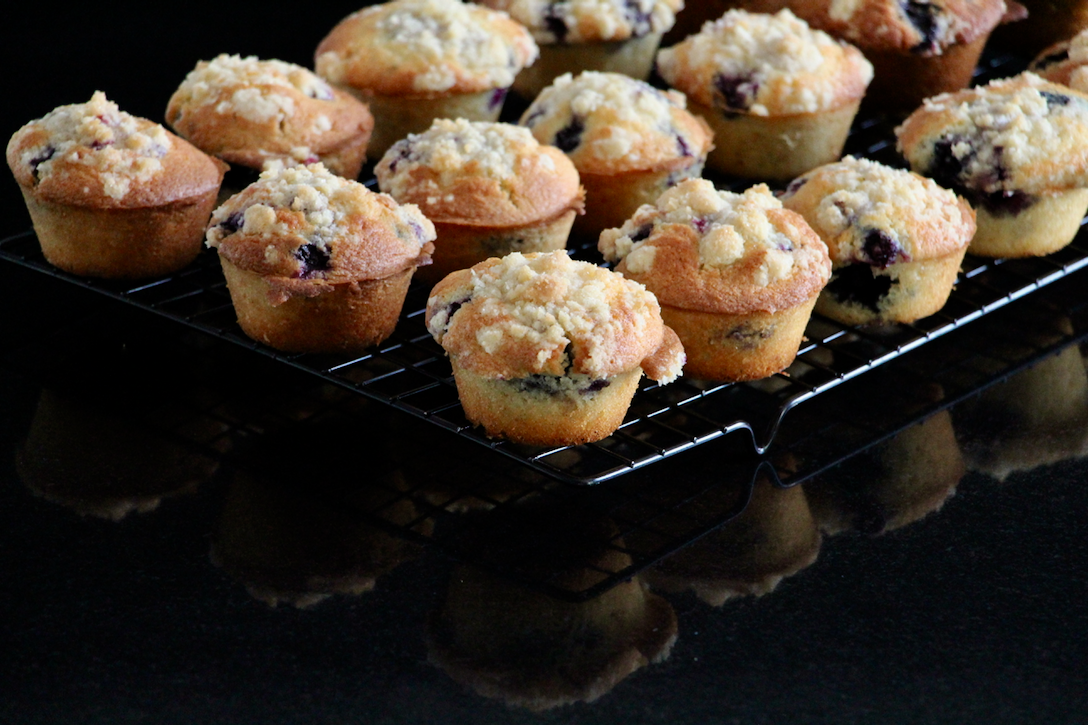 Shall we?
The recipe, Chef?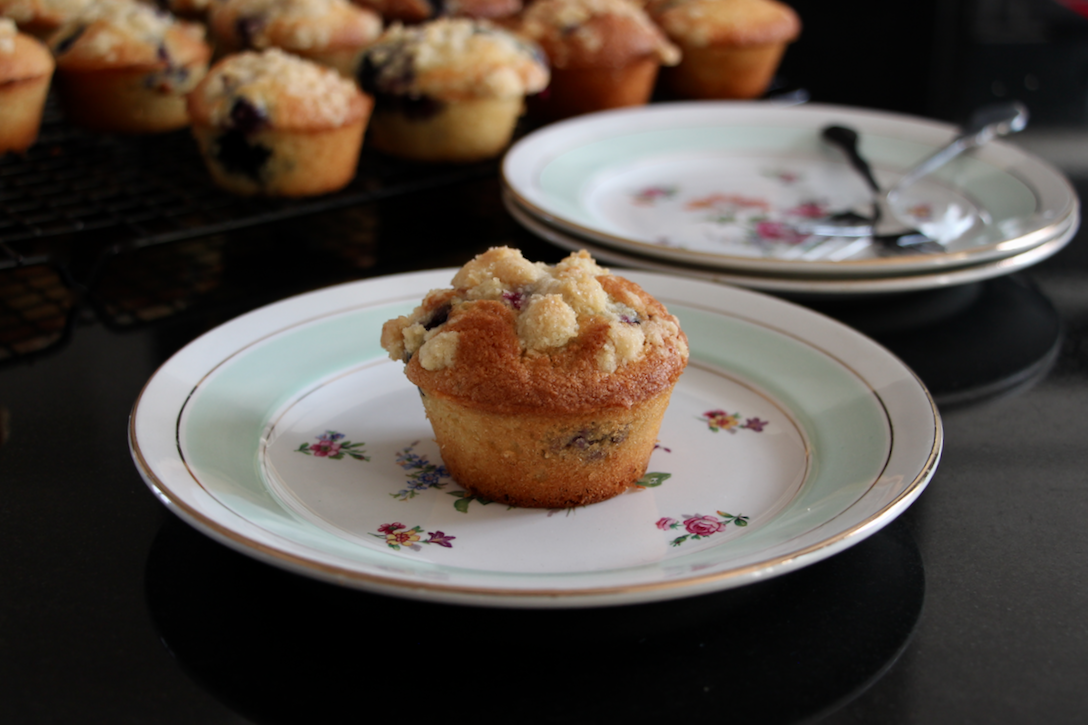 Print Recipe
Blueberry Muffins like at Starbucks
Ingredients
45 g flour
15 g sugar
15 g brown sugar
30 g cold butter
100 g butter at room temperature
180 g sugar
1 pinch of vanilla powder
2 eggs
350 g flour
2 g salt or 1/2 teaspoon
14 g baking powder
250 g milk
200 g blueberries
Instructions
1
Mix the 45 g of flour with 15 g of sugar and brwon sugar.
2
Add the cold butter and mix with your fingers.
3
When you get the crumble texture, set aside in your fridge.
4
Preheat your oven at 180 degrees.
5
Whisk the butter at room temperature, the sugar and vanilla powder.
6
Add one egg. When you get an homogeneous mixture, add the second egg.
7
In a seperate bowl, mix the flour, salt and baking powder.
8
Add 1/4 of the flour/salt/bakingpowder to your mixture. Mix.
9
Add 1/3 of the milk and whisk.
10
Start again with 1/4 of the powders, 1/3 milk, 1/4 of the powders, 1/3 milk and finally the rest of the powders. At each step, make sure to have an homogeneous mixture.
11
Add the blueberries and mix with a spatula.
12
Pour and fill to the brim of your molds (buttered if necessary).
15
Wait 15 minutes before unmolding and let cool down on a grid.
Notes
The recipe is very good without crumble too.