Hello food lovers!!
I am in a muffin phase lately!! I make them in several ways, I try recipes in order to find the ones that I like most… and also because I think about you!!!
So today a sweet recipe without chocolate (for a change!!), here are my apple strudel muffins!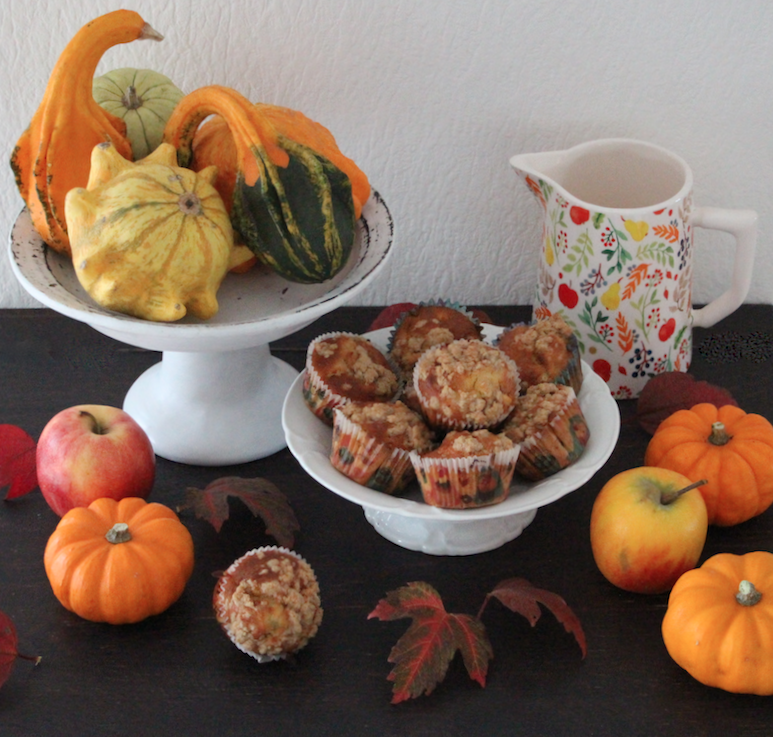 Once again it is a reasonnable recipe as far as fat in concerned: no butter but 1/2 cup of vegetal oil for 12 muffins. Acceptable right?…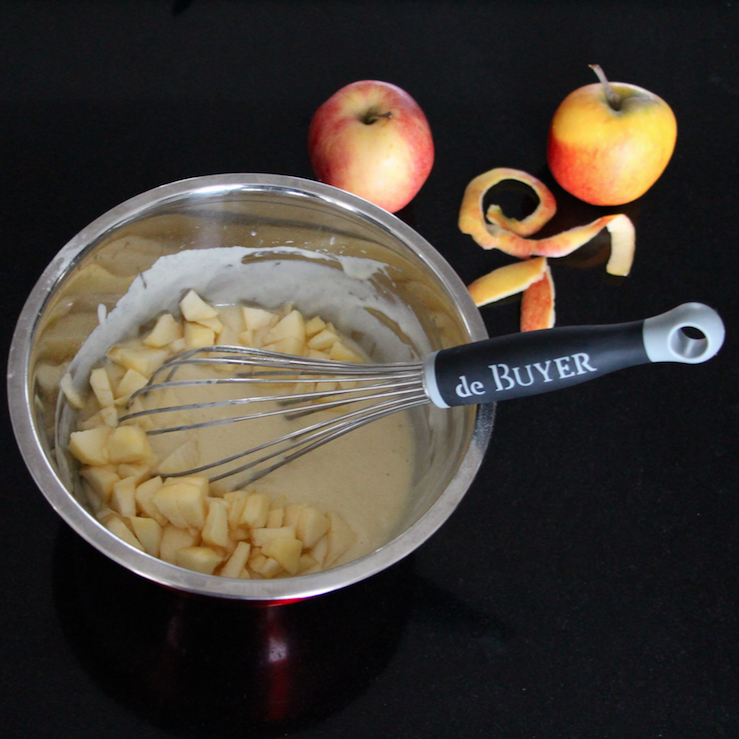 Once again it's very easy and quick to make (my moto lately in order to avoid spending hours in the kitchen making cakes for the kids…).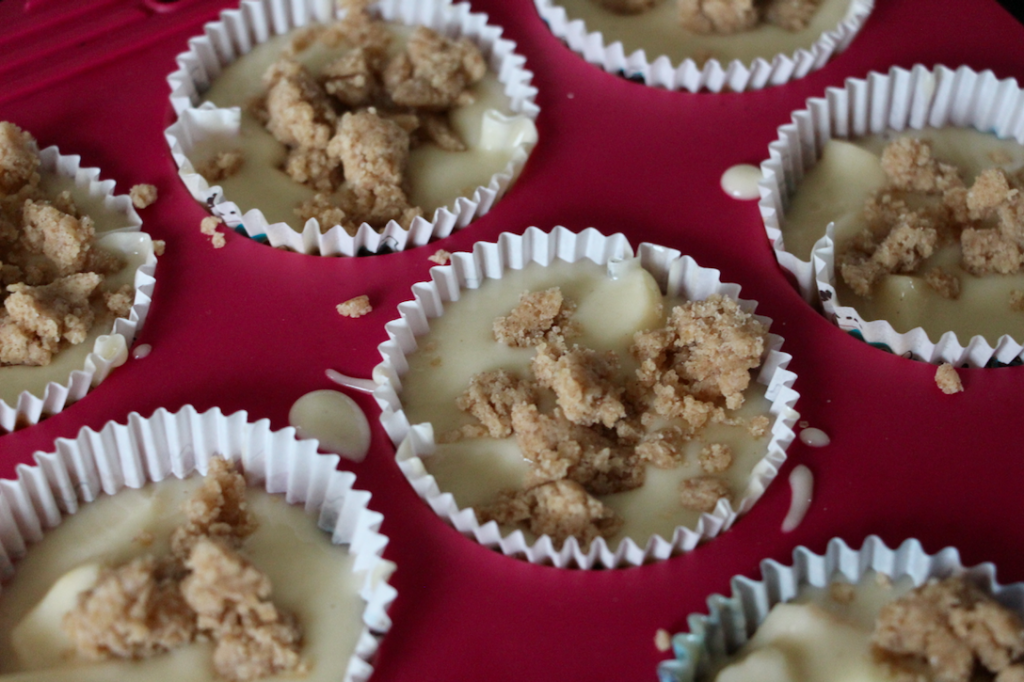 Once again it is a super delicious recipe (I quote… 😉 ) !!
And it is a rather cheap seasonal snack. The crumble on top brings a nice crunchy texture and a delicious cinnamon taste that fits so well with apples…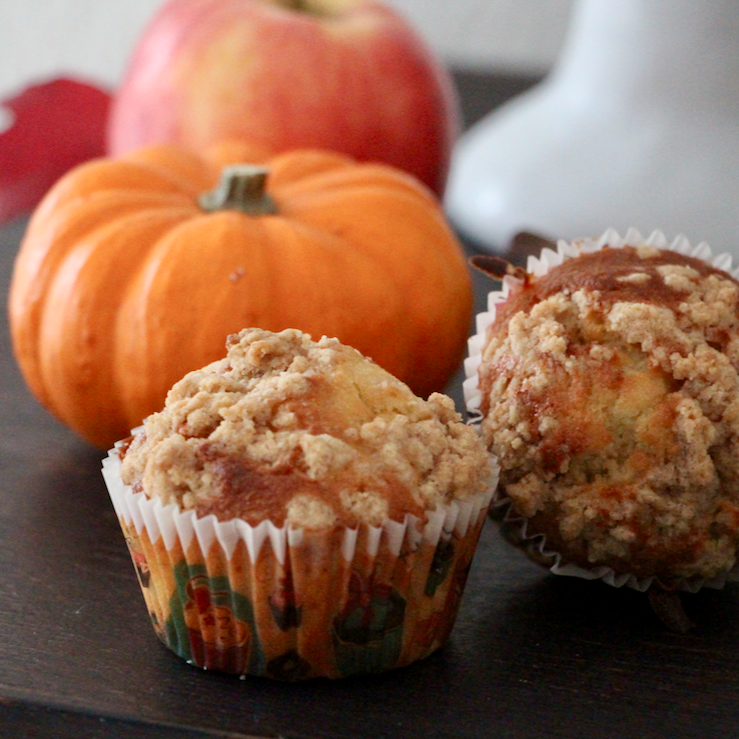 My trick to have a super moist texture: half teaspoon of baking soda and my cake flour by Gruau D'Or with baking powder inside. And it's amazing!!
If you don't have this kind of flour, just use your usual allpurpose flour and add a teaspoon of baking powder.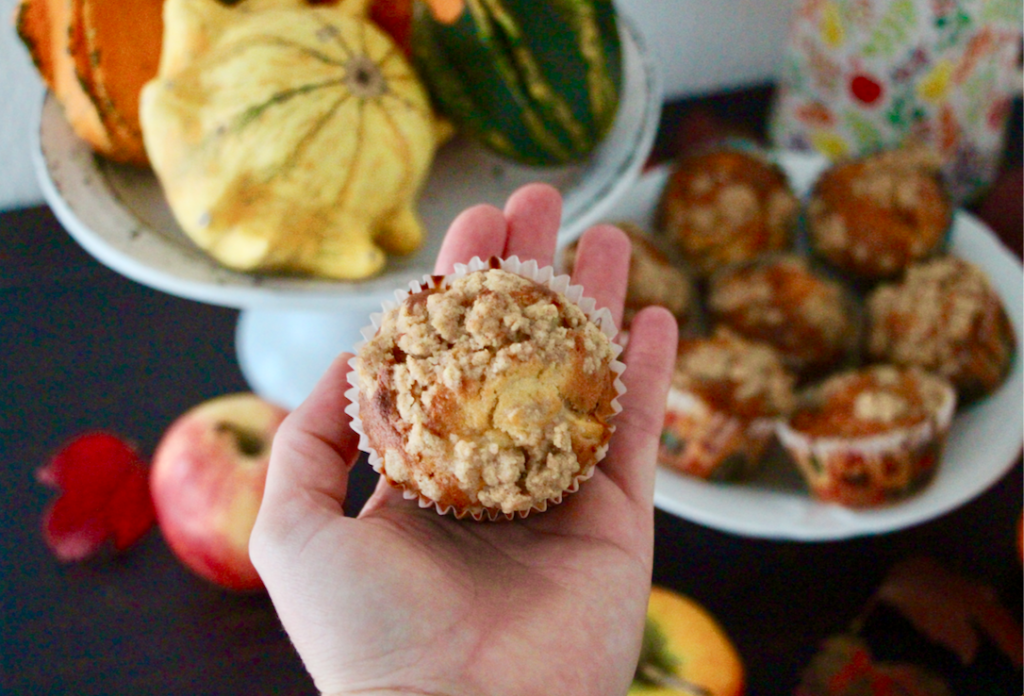 The utensils:
My large Zenker bowl by Fackelmann France
My professional whisk by De Buyer
12 Muffins cups.
Let's go to the kitchen!!
The recipe, Chef!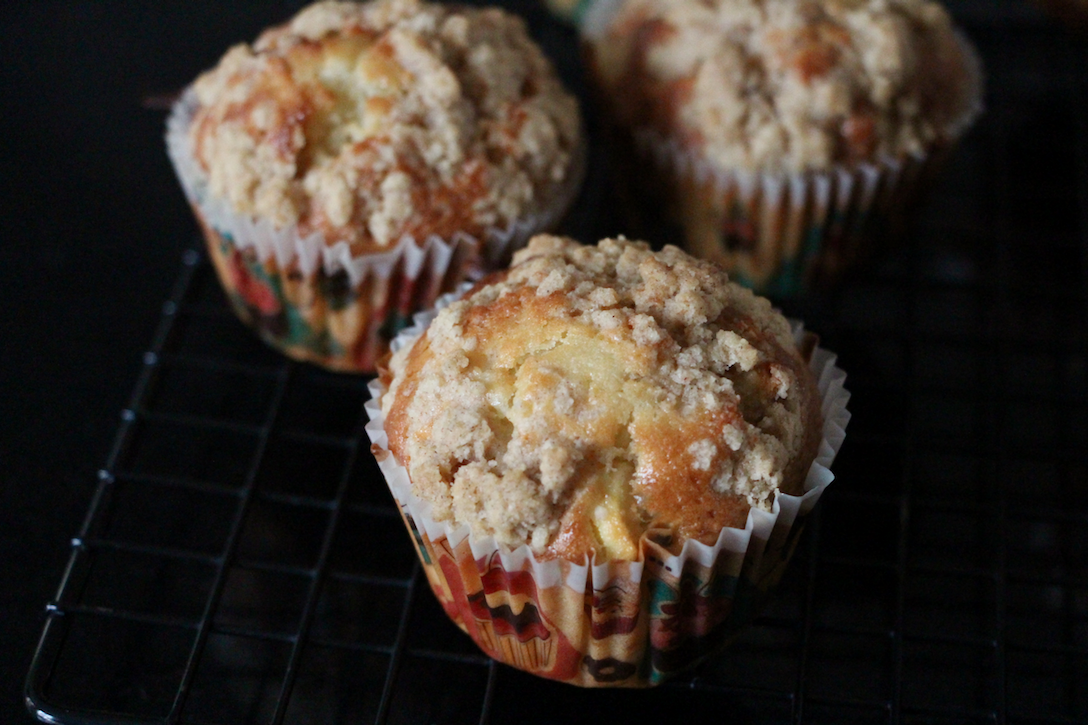 Print Recipe
Ingredients
1 cup plain yogurt

1/2 cup milk

1/2 cup vegetable oil

1 egg

1 cup sugar

2 and 1/2 cups all-purpose flour

1 teaspoon baking powder

1 teaspoon baking soda

1/2 teaspoon vanilla powder

1 apple

1 tablespoon all-purpose flour

1 tablespoon brown sugar

20 g soft butter

Cinnamon powder
Instructions
1
Preheat your oven to 200 degrees.
2
Mix the flour, sugar, baking powder and baking soda in a large bowl.
3
In another bowl whisk the egg, yogurt, milk, vanilla, and vegetable oil until you get an homogeneous batter.
4
Pour into the powders mixture and stir until batter is just blended.
5
Add the apple, peeled and cut in small pieces.
6
Fill prepared muffin cups 3/4 full.
7
Mix the tablespoon of flour, brown sugar, cinnamon powder and butter until you get a crumble texture. Sprinkle on the muffins.
8
Bake 20 minutes. Check baking with a toothpick: insert into the center, if it comes out clean it's baked. If not, bake another 1 or 2 minutes.
9
Cool in the pans for 10 minutes before removing to cool completely on a grid.