Hello my food lovers!
Here is a new recipe that you might want to try for your Easter menu. It will be perfect for a starter dish.
May I introduce my savory Easter nests?
Let's see the recipe, Chef!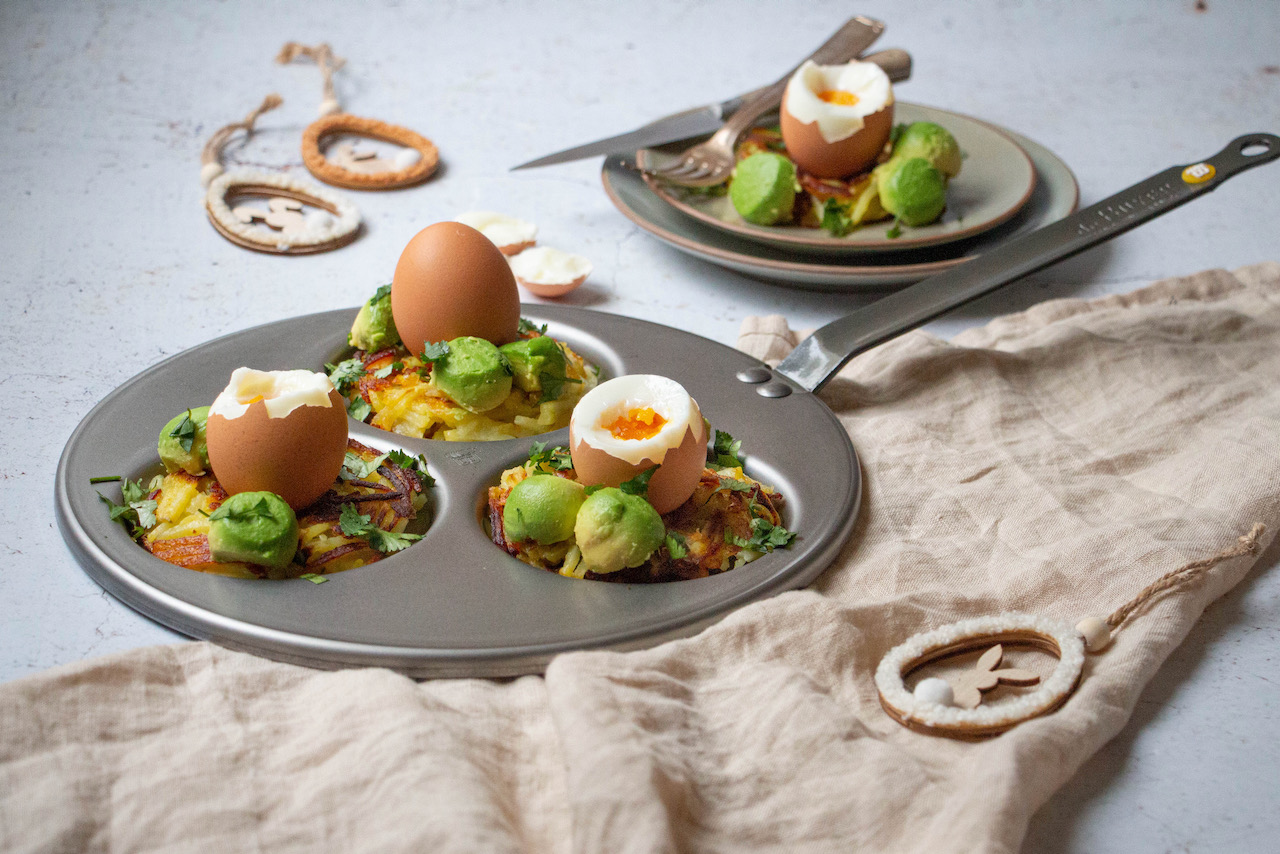 Print Recipe
Ingredients
600 g potatoes

Salt

Pepper

Sunflower oil

30 g butter

9 eggs

2 avocados

9 coriander leaves
Instructions
1
Heat a large volume of salted water up to a boil.
2
Add the potatoes (not peeled) and cook 15 to 17 minutes according to their size.
3
Drain the potatoes and let cool down.
4
Peel the potatoes and grate them.
6
Add 1,5 tsp salt and add pepper to taste.
7
Heat your frying pan with a bit of oil.
8
Pour a large tsbp of grated potatoes and cook at medium heat on both sides.
9
During cooking, add a small cube of butter on the potato pancakes.
10
Set aside in your oven at 100 C / 210 F degrees while cooking the rest of the potatoes.
11
Heat water in a sauce pan.
12
When the water starts boiling, add the eggs and lower to medium heat. Cook 5 minutes.
13
Make balls in the avocados.
14
Place an egg on each potato pancake, add the avocado balls and spread fresh coriander.