New yummy recipe today my friends!!
Anyone likes wild garlic? Well I do!
So why not try my wild garlic pastas? Interested?
Let's see the recipe, Chef!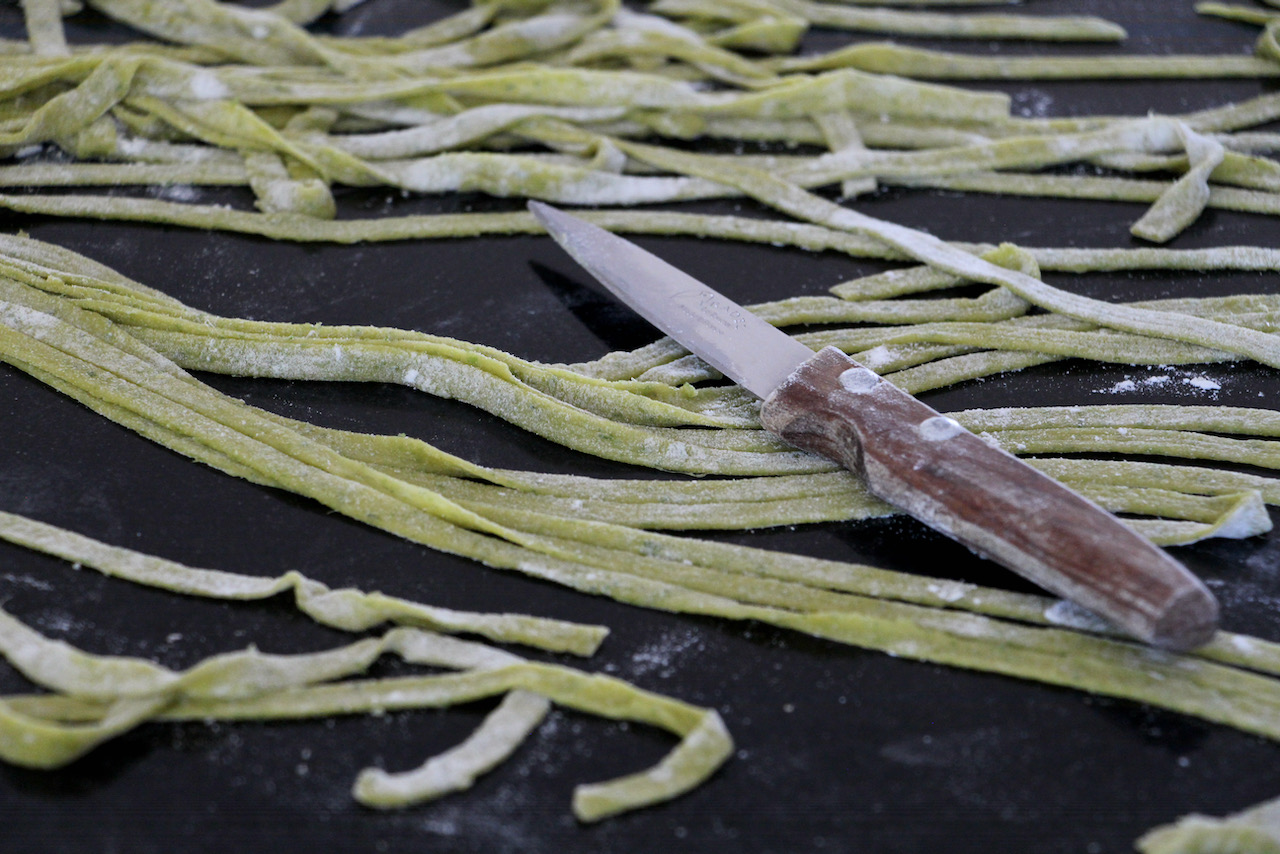 Print Recipe
Ingredients
300 g flour

3 eggs

2 tbsp wild garlic pesto

1 pinch of salt
Instructions
1
Pour the flour on your working plan and make a whole at the center.
2
Pour the eggs in the center, add the salt and pesto.
3
Combine all ingredients by hand, starting from the center.
4
Work the dough until you can remove it from your fingers, it will still be sticky. Add 1 tbsp of flour if necessary.
5
Shape a ball and wrap it in a cling film. Set aside in your fridge for 1 to 2 hours.
6
Spread the dough very thinly and cut it as you want.
7
Cook for 5 minutes in a salted boiling water.