Hello my food lovers!!
I will introduce today a dessert that you'll be able to bake all year long. It is the famous pavlova. Today's version is the mango pavlova, but you can change the fruits depending on the season, or depending on what you like…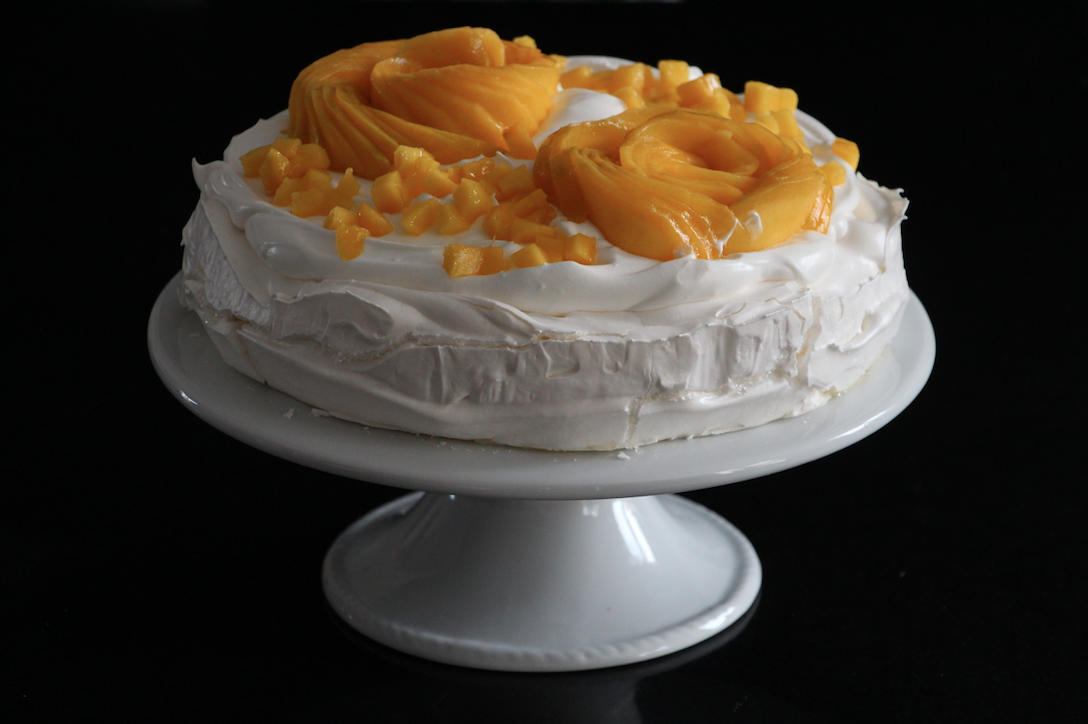 Nowadays, I need sunshine, exotic fruits, color… mango is the perfect answer to those specifications!! In spring or in summer, the red fruits will be a delight, apricots or nectarines too. You can have fun with fruits, bake them as you like or depending on what your have in your kitchen cupboard!!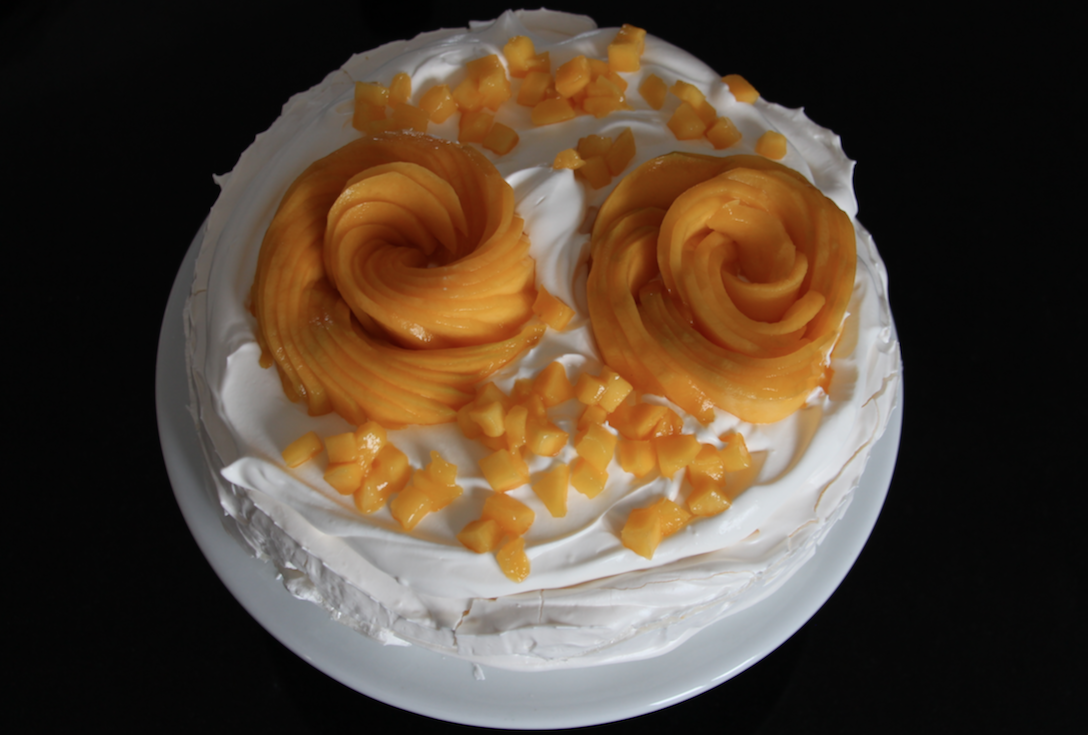 Roasted fruits with honey and vanilla for instance (for pineapples, pears or apples), candied fruits with honey and rosemary (for apricots and nectarines), cooked banana  and Maple syrup…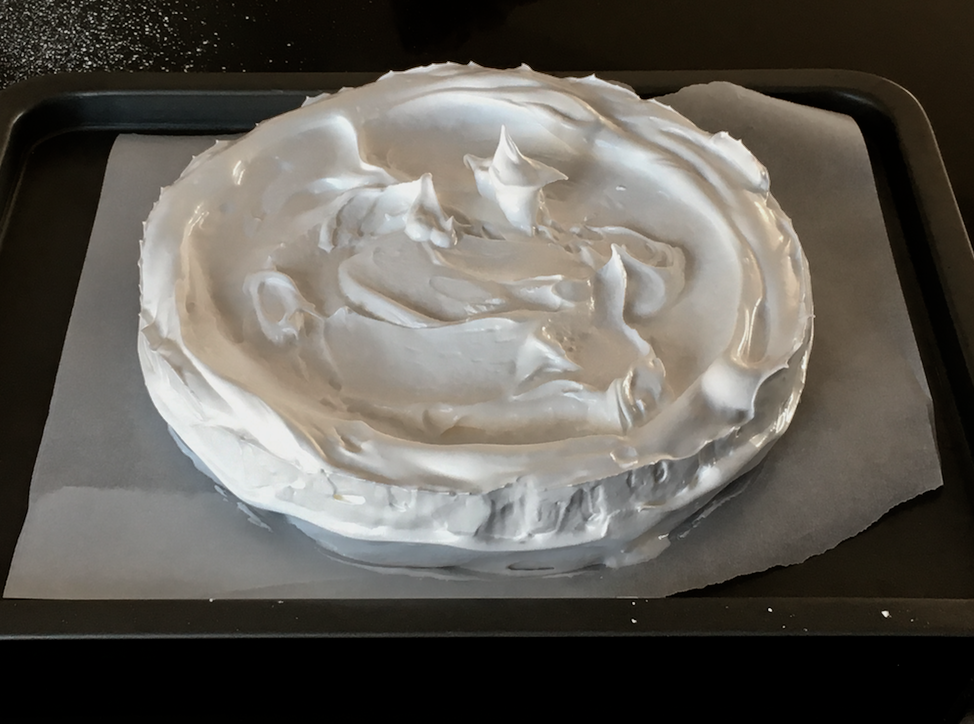 You can bake this dessert in individual portions or as a dessert to share. Today's recipe works perfectly for a 22-24 cm diameter dessert.
And then, you can be proud to offer a good, well even very good, dessert and pretty outstanding! Pleasure for the eyes, pleasure for the tummy…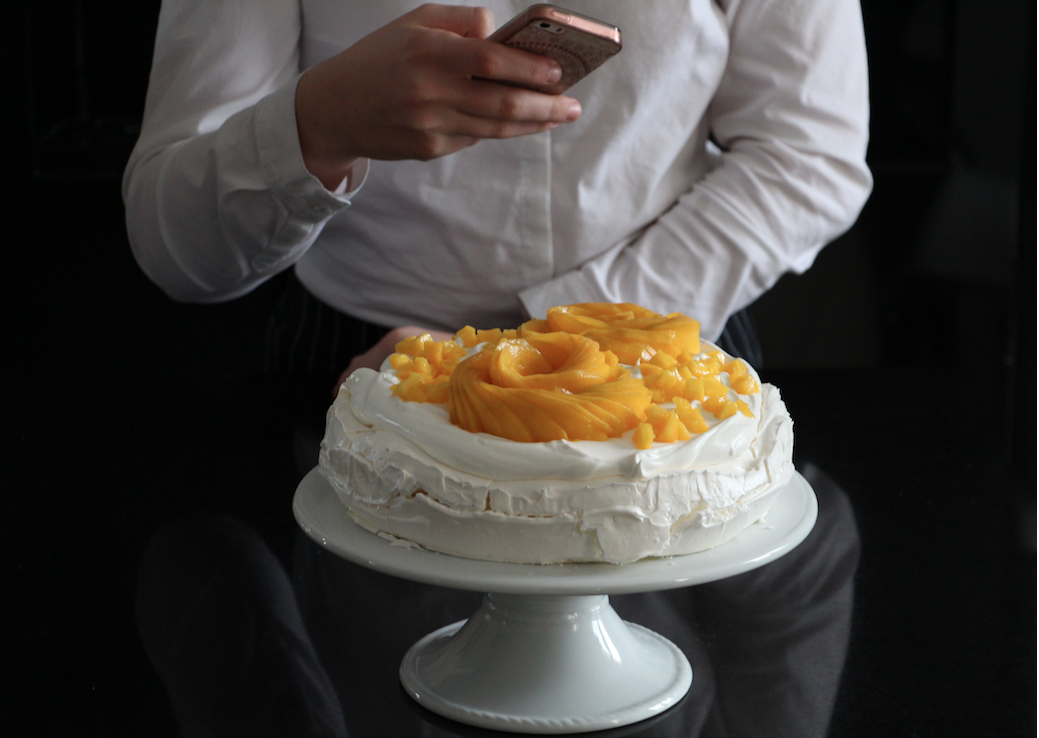 No need to keep you wainting any more, the recipe, Chef!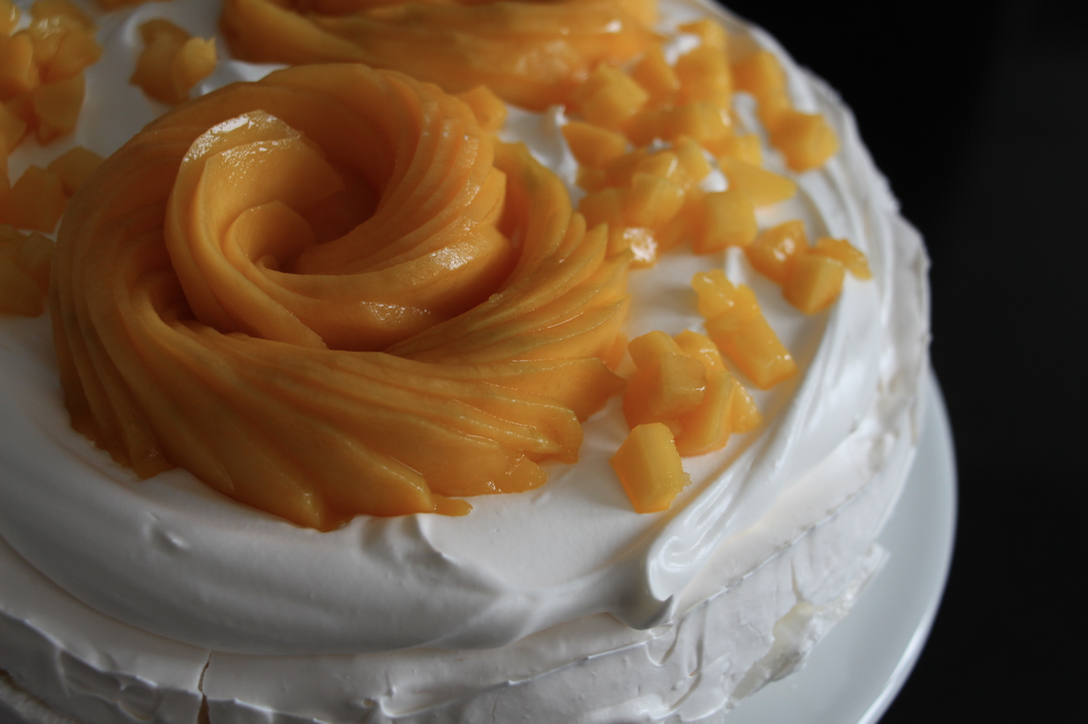 Print Recipe
Ingredients
180 g egg whites (5 egg whites)

180 g granulated sugar

180 g iced sugar

1 mango

30 cl cream

2 tablespoons mascarpone

3 tablespoons iced sugar

Food coloring powder (optional)
Instructions
1
Pre-heat your oven at 110 degrees.
2
Pour your egg whites (at room temperature) in your foodprocessor.
3
Take the whip and start your foodprocessor at speed 4 (on a scale from 1 to 6).
4
When the whites start to be foamy, add little by little the granulated sugar (in 3 or 4 times).
5
Keep on whipping for 5 minutes until you get a compact mixture.
6
Sift the 180 g of iced sugar and add it gently with a spatula. Add the food coloring powder if you want to.
7
Use a piping bag and nozzle (or a spoon) to make your pavlova base and place it on a silicon baking mat or a sheet of baking paper.
8
Bake for 1hr 45 min approximately.
9
Make a chantilly cream: whip the cream, add the iced sugar in 3 times, then the mascarpone.
10
Remove your pavlova base from the oven and let cool down 3-4 minutes before removing it from the sheet.
11
Spread the chantilly cream on top of your cold meringue.
Notes
It is important to keep the right balance of weights : take as much granulated sugar and iced sugar as egg whites. if you make individual pavlovas, bake the meringues for 1 hour.