What a quiche!!!
Oh yes!! That's what you would say because this quiche is super yummy and there's green in it!! You want your kids to eat spinachs? Just cook a spinach and bacon quiche!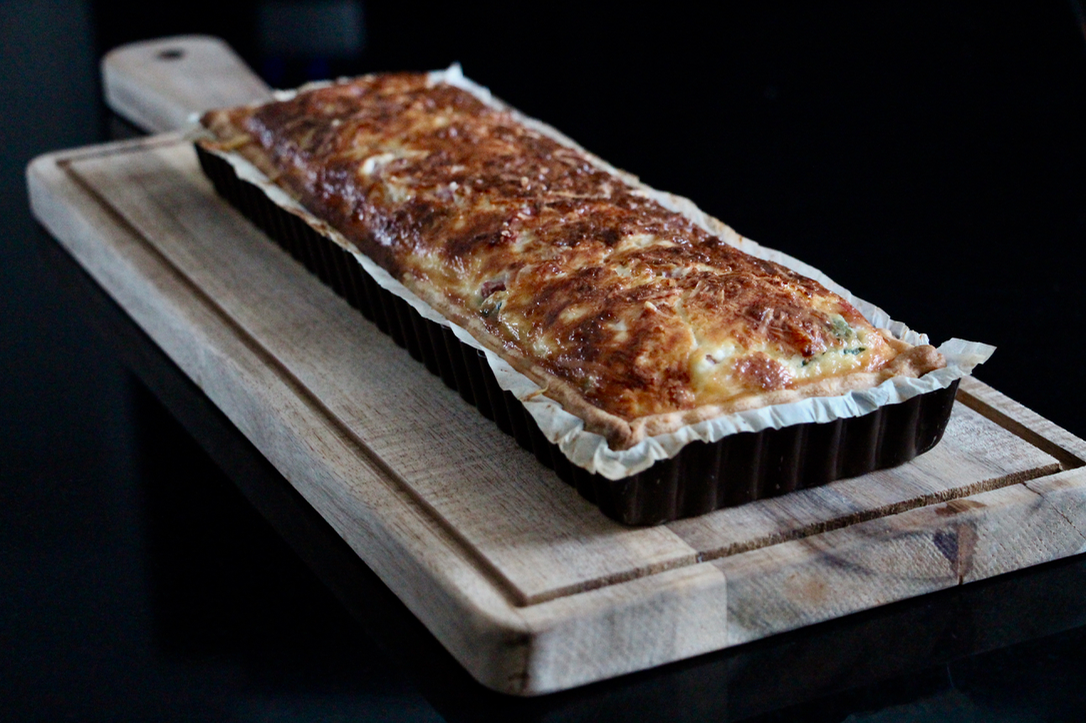 Be ready to get a wow effect with this savory tart! Because it's easy to cook, it's fun, it's delicious and it's a dish to share.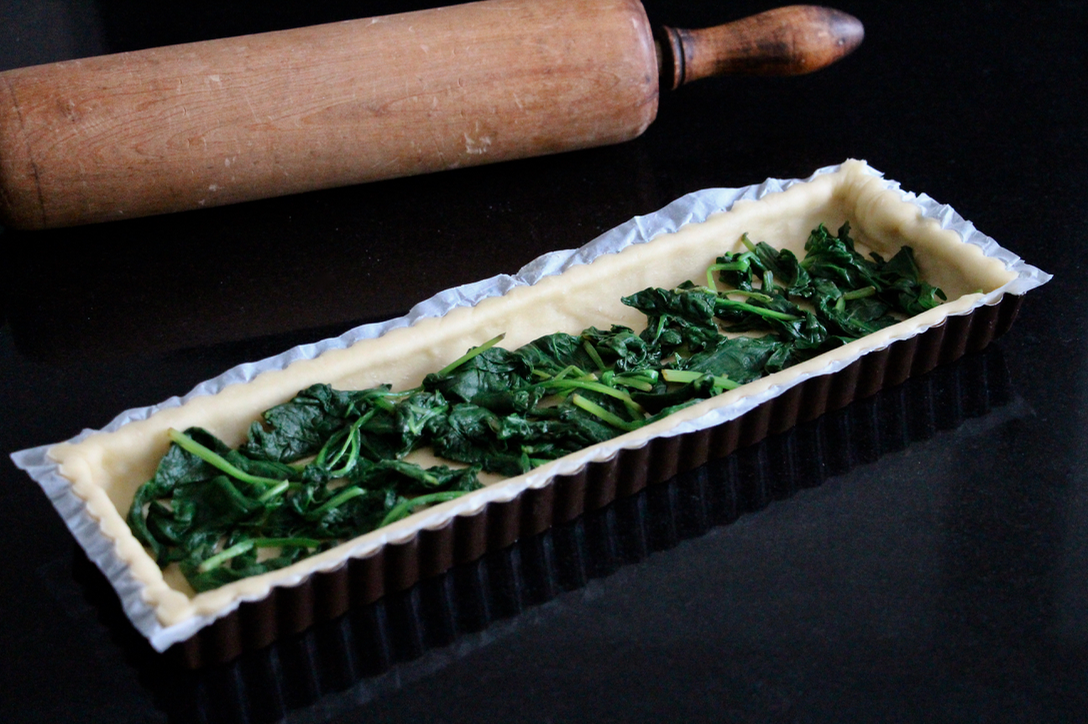 As always, I strongly recommend to make the pastry yourself… Especially since it only takes 5 minutes and that it really changes the taste of what you're cooking. Plus there's no additive substance, no weird ingredient, no conservative… Here I suggest my savory shortcrust pastry.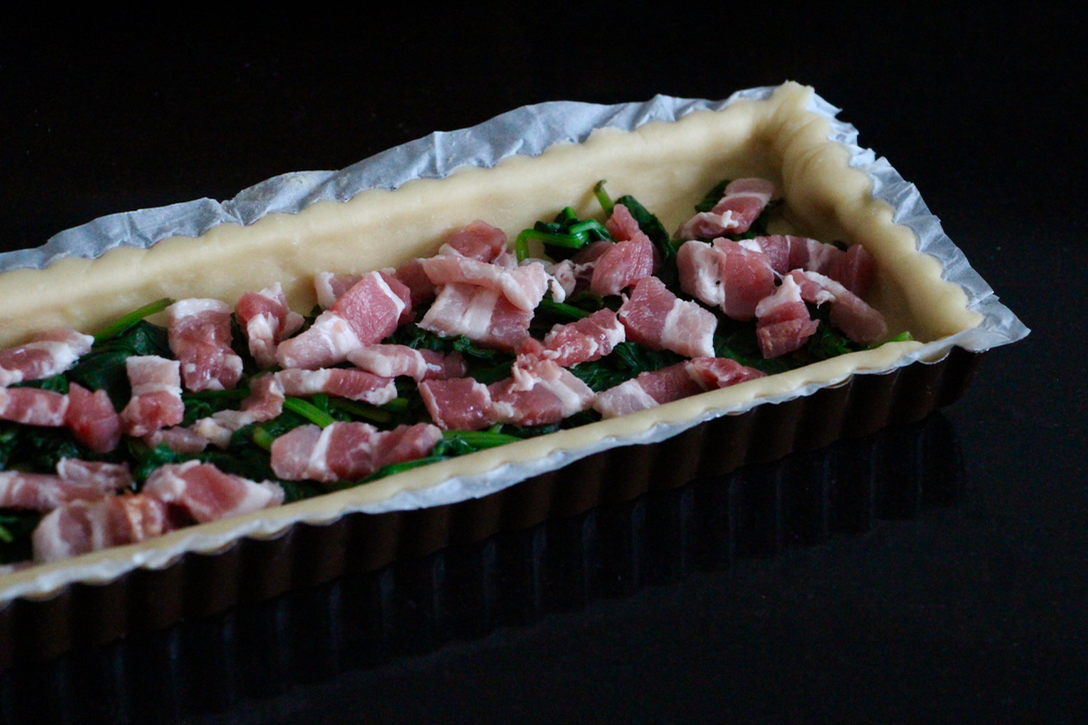 As far as the bacon or pork belly is concerned, please avoid the ones from the supermarket, please… 2 nice and freshly cut slices from your butcher are so much better!!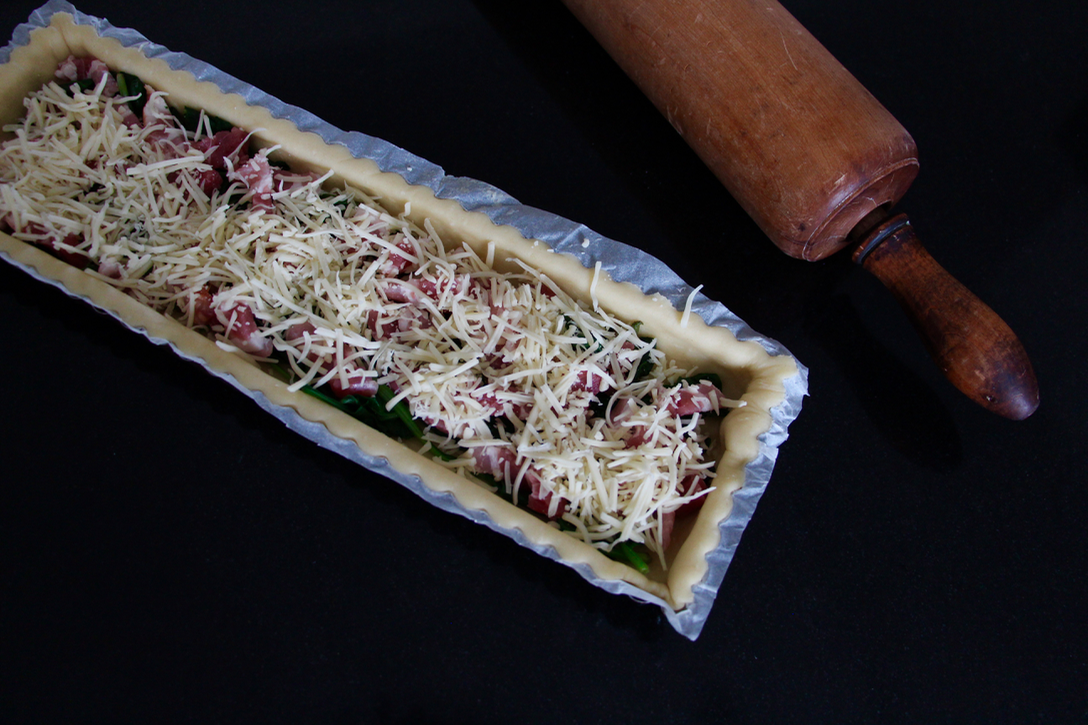 For the rest, it's almost too easy! You can even subcontract the making to one of your kids, I'm pretty sure it's allowed to have kids working when the purpose is to put food on the table!! (Joking … of course!!)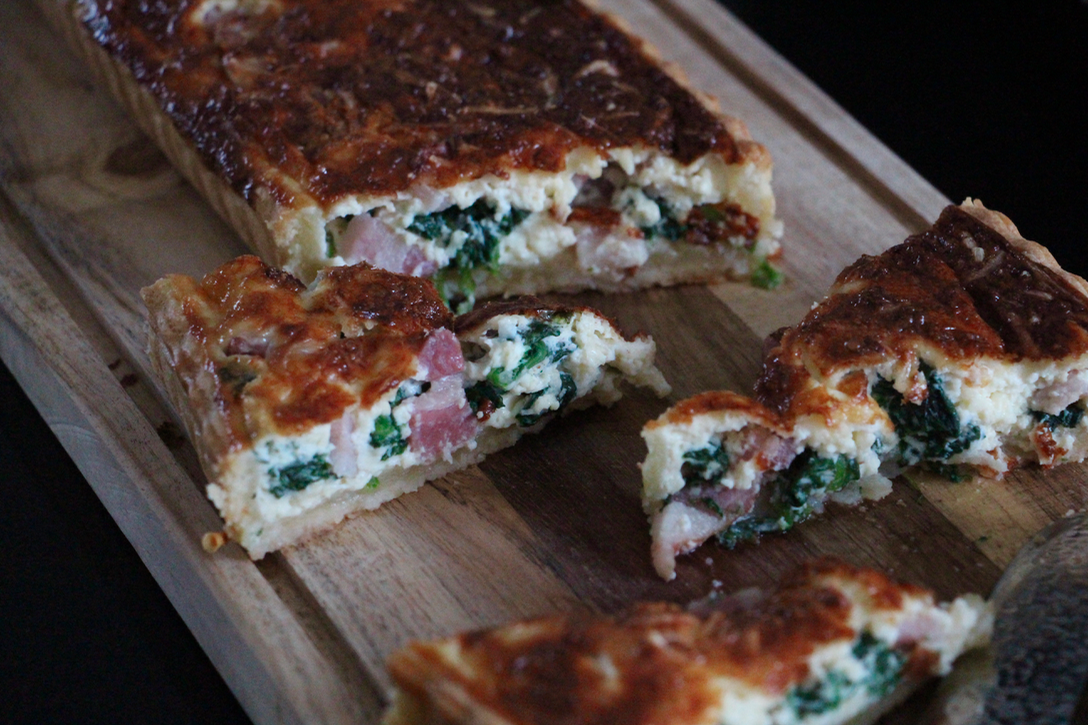 So here I am, talking, talking… We could have already cooked this quiche!!
Let's do this!! The recipe, Chef!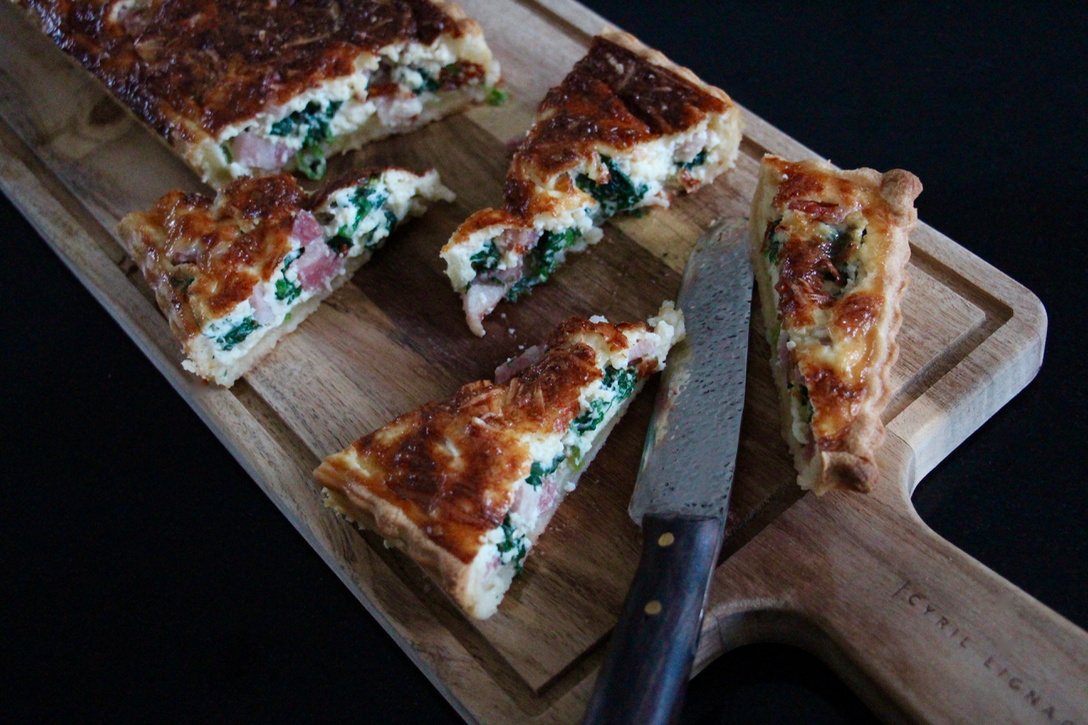 Print Recipe
Ingredients
1 pastry

200 g fresh spinach

3 eggs

2 slices of smoked pork belly or bacon

70 g grated cheese

15 cl milk

10 cl cream

Salt

Pepper

Nutmeg

Butter for the mold
Instructions
1
Roll your pastry and put it in your mold that you'll have already buttered.
2
Pre-heat your oven at 200 degrees.
3
Dip the spinach in a large pan with salted boiling water. Keep boiling gently for 5 minutes.
4
After 5 minutes, drain the spinach and put them under cold water to stop the cooking.
5
Set the spinach on absorbent paper in order to take away as much water as possible.
6
Set the spinach on the pastry.
7
Cut the pork belly slices in pieces and place them on the spinachs.
8
Whisk the eggs and add the milk, the cream, salt and pepper, and finally the nutmeg. Mix the whole mixture.
9
Spread the grated cheese on top of the pieces of pork belly and pour the egg+milk+cream mixture.
10
Cook in the oven 30 minutes.
Notes
You can replace the cream with milk if you want less fat, but is it really necessary ???... 😉