Hi everyone !
Today, I might state the obvious, but that's alright. I always try to work with fresh products, coming from my garden most of the time. I avoid industrial preserves as much as I can. As far as preserves are concerned, tomato sauce is always an issue to me. Most of the time, we say that it takes to much time to cook and we use industrial preserves. I'm going to stop you right there ! There's nothing easier to cook. And at the end of my tomato sauce recipe, you'll even know how to make your own preserves !!
No need to fight, you won't have any excuse !
Tomato is the perfect exemple of the kind of vegetables you totally for get the taste until you eat one from your own garden, if you're lucky to have one. It's now the perfect moment to enjoy homemade tomato sauce and make your own preserves that you will cook during all winter.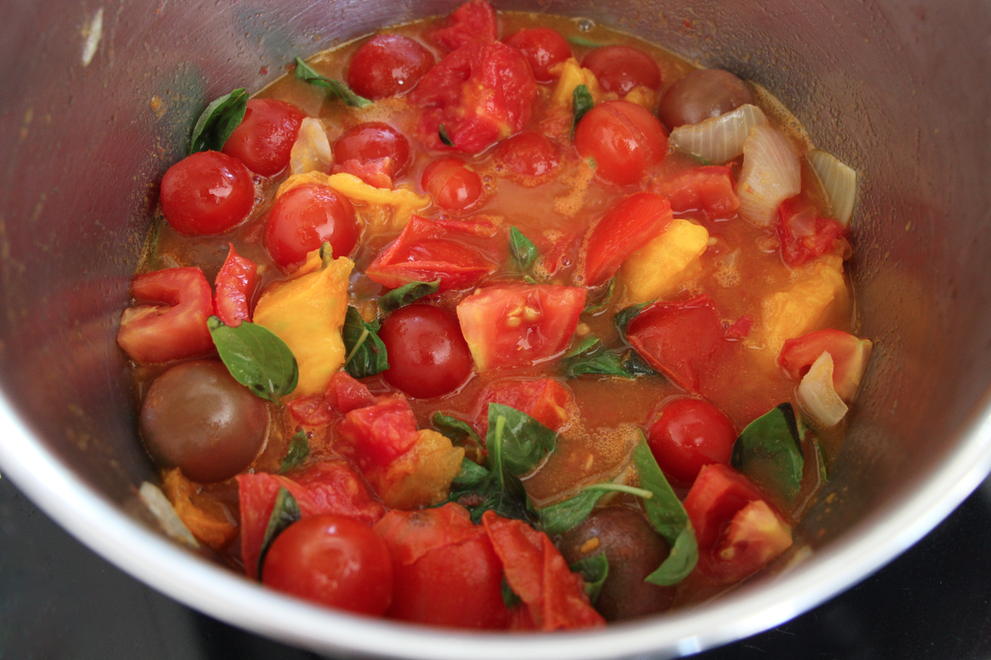 To make your own preserves, I only use jars from Le Parfait. Visit their website and you'll get many advices on how to make your preserves, besides all the info you'll get here.
Let's focus on the target ! The recipe chef !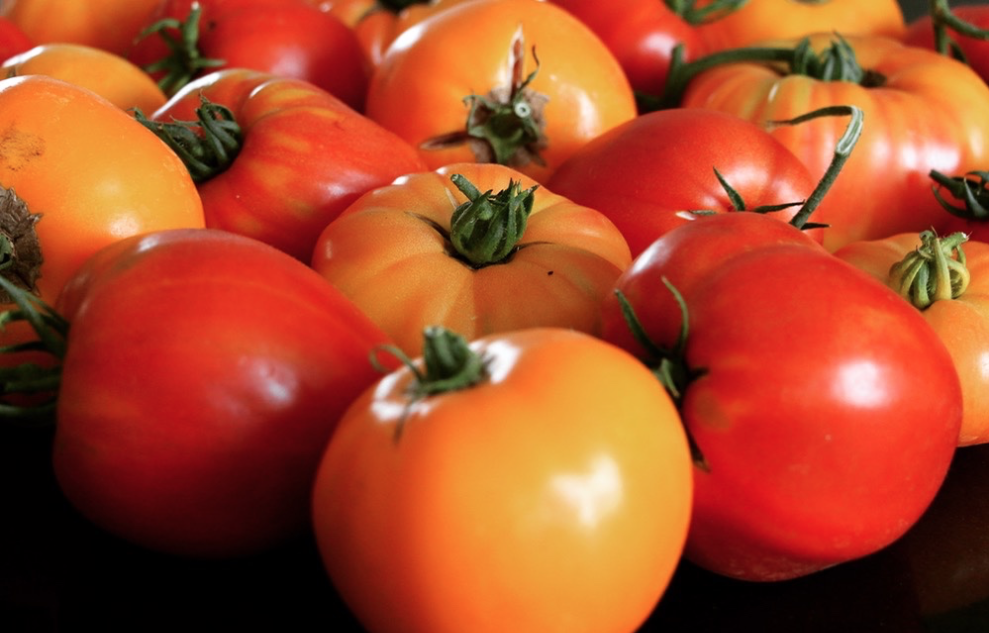 Print Recipe
Ingredients
1/2 onion

2 tablespoons olive oil

1,5 kg tomatoes

basil (optional)
Instructions
1
Cut the onion in cubes and cook getly in a pan with the olive oil. It shouldn't get brown.
2
Wash the tomatoes, cut them in cubes and add them to the onions. Add the basil too.
3
Cover and cook gently for 30 to 35 minutes.
4
Remove from the heat and mix with your food processor.
5
Sieve in order to get a smooth and homogeneous sauce.
6
To make your preserves, fill the jars up to 2cm from the brim.
7
Close carefully your jars.
8
Then put a clean cloth at the bottom of the pressure cooker to prevent any direct contact between glass and metal. Put the jars in your cooker.
9
Fill with water and boil for at least 45 minutes.
10
Remove from the heat and let cool down until the water is at room temperature.
11
Remove your jars from the water. They are ready to be stored !
Notes
I don't put salt, pepper, spices or herb (except the basil). I prefer to have a basic tomato sauce that I will season depending on the meal I will cook.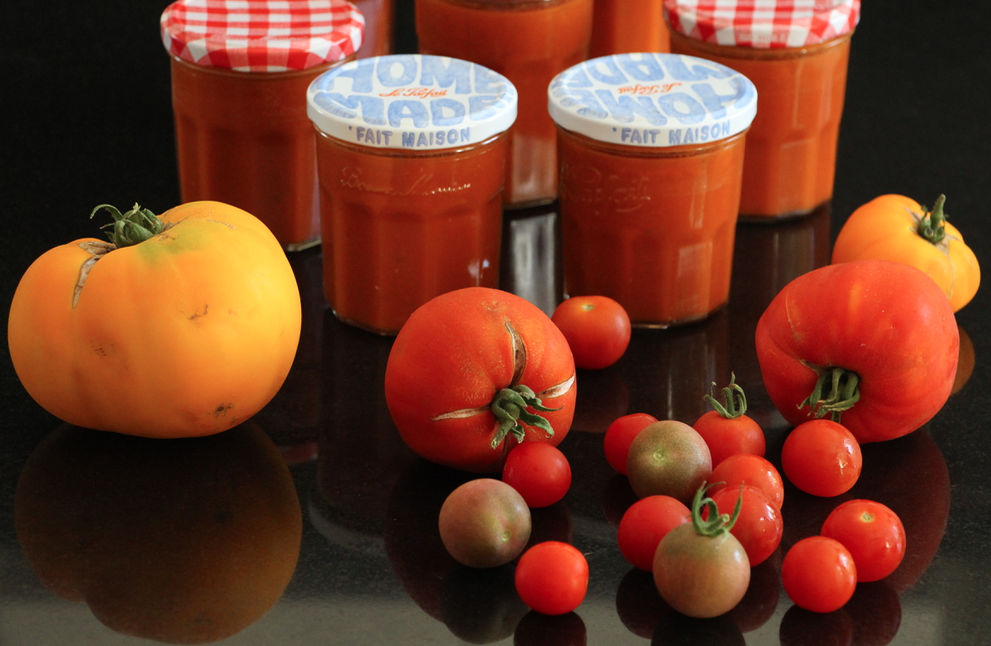 Enregistrer
Enregistrer
Enregistrer
Enregistrer
Enregistrer
Enregistrer
Enregistrer
Enregistrer
Enregistrer
Enregistrer
Enregistrer
Enregistrer