I love rhubarb. In Alsace, we bake it very often for tarts, compotes, jams or even in cheesecakes. Well, that could be an idea for later today…
I was saying… Today, I will suggest a rhubarb and strawberry tart and you are goinf to L-O-V-E it!!!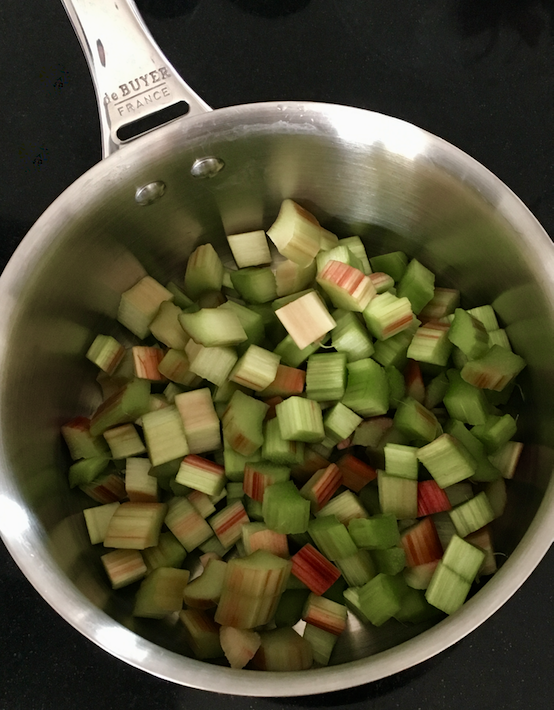 Some people hesitate when it comes to rhubarb, because it's acid. True. If the rhubarb is not well taken care of, acidity might be the only thing you feel and your dessert won't be as good as expected.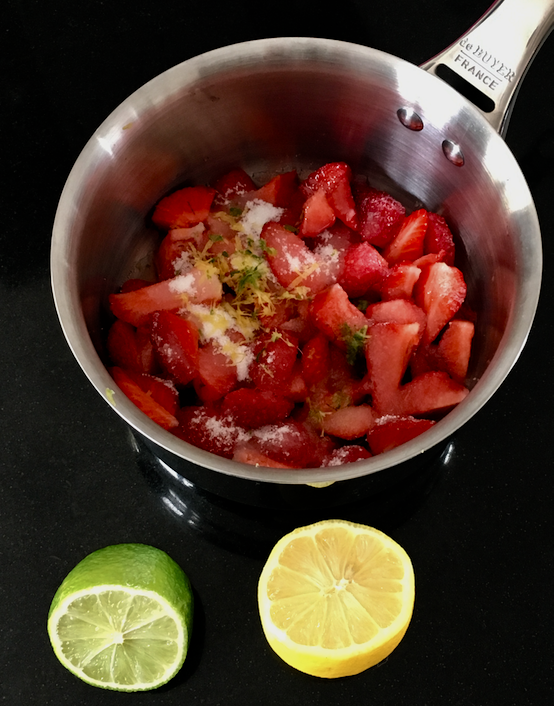 But if you add the right amount of sugar, if you mix it with strawberries and mascarpone which will give such a smooth taste (aww!! wait a minute! that's my recipe!!), you'll get a delicious dessert. And easy to prepare!!
First, you will make a homemade pastry: shortcrust or shortbread, it's up to you. Then, you will make a rhubarb compote, a mascarpone chantilly and finally a strawberry jelly.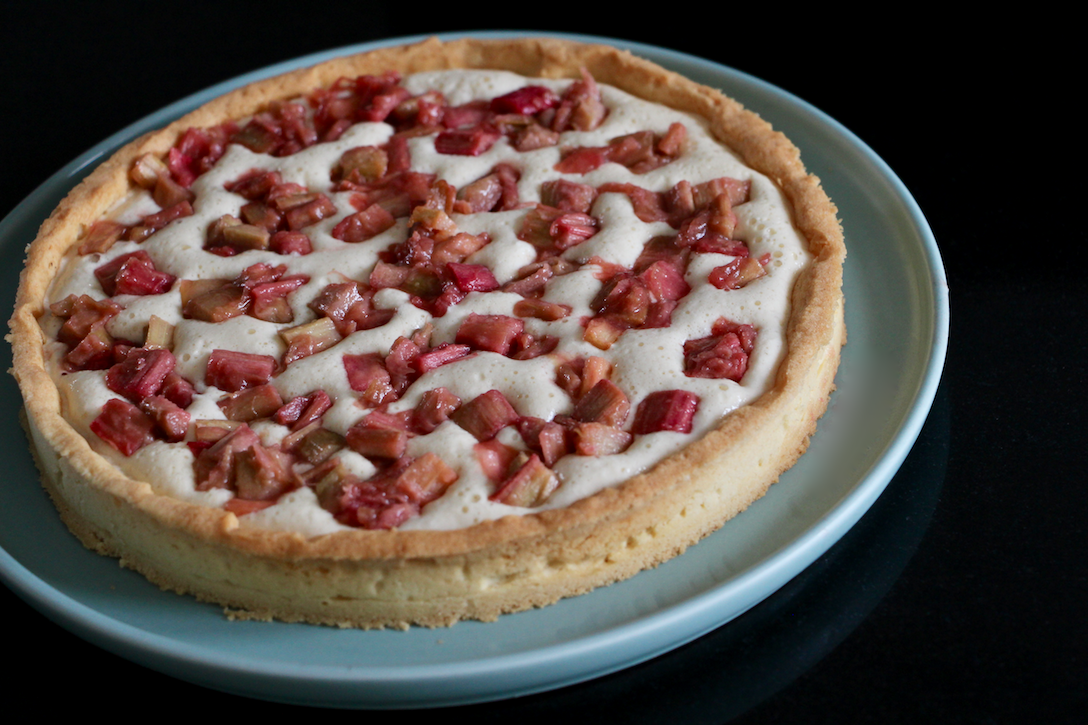 I had the idea of this dessert when I saw one of Chef Philippe Conticini's little jar recipe with rhubarb and strawberry, I hope to live up to the task!! Drum roll…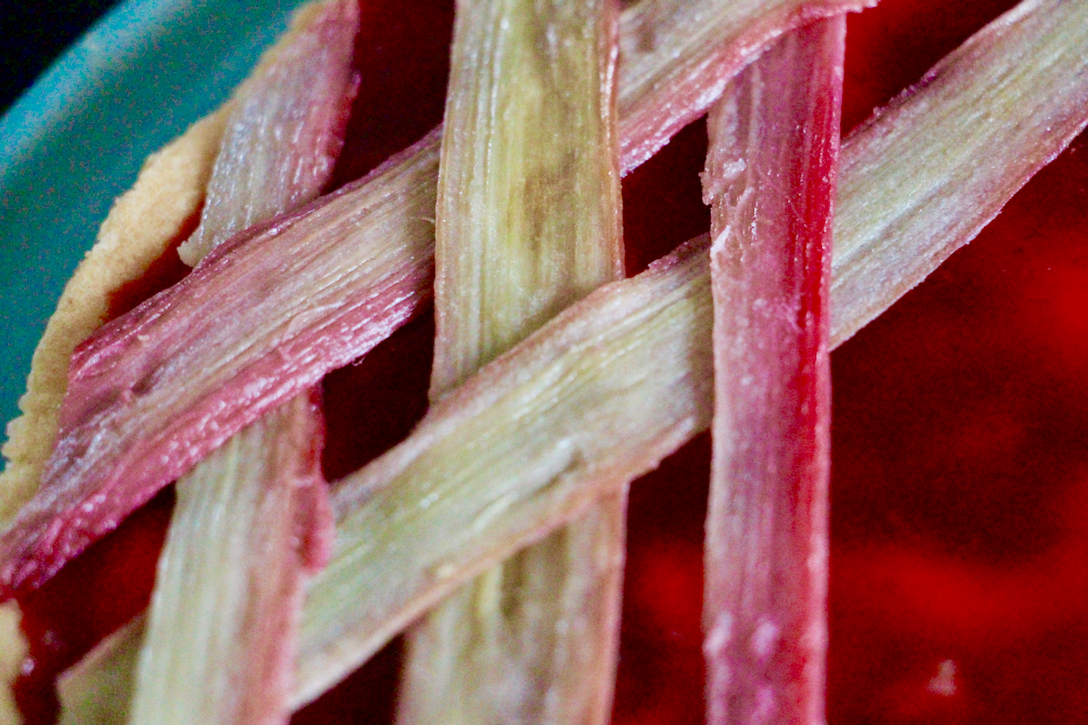 You will see, this recipe has nothing to do with the rhubarb tart already here on the blog. You will be able to choose now!!
Let's do this!! The recipe, Chef!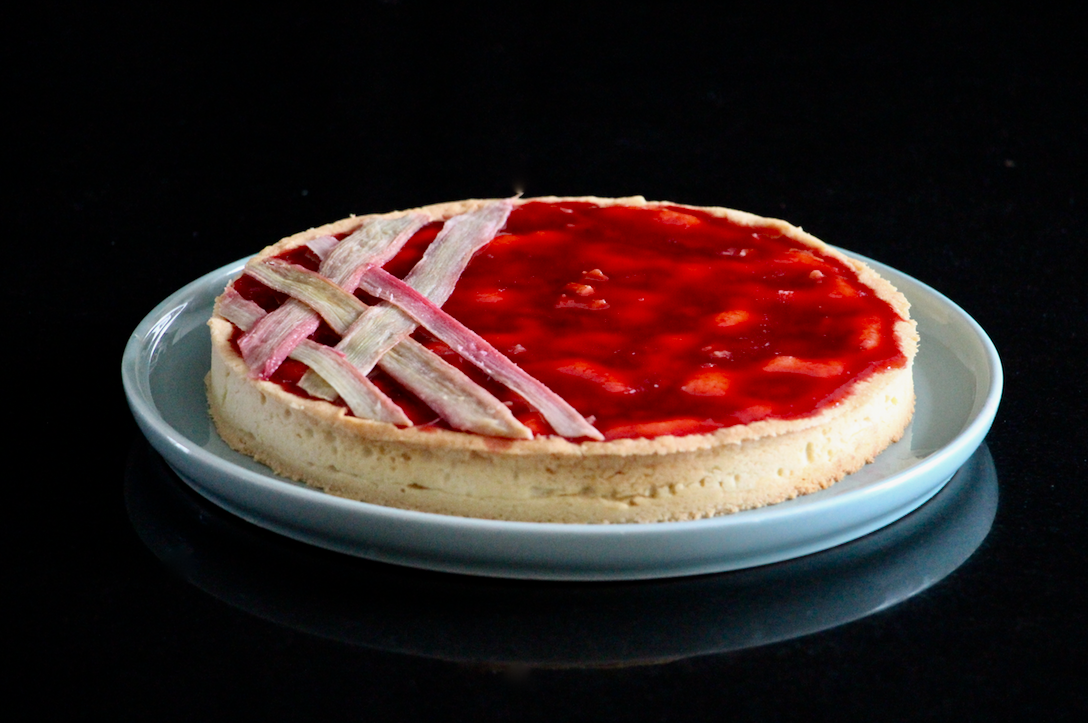 Print Recipe
Rhubarb and Strawberry Tart
Ingredients
1 shortcrust or shortbread pastry (recipe on the blog)

5-6 rhubarb stalks

100 g sugar

20 cl cream (30% fat minimum)

125 g mascarpone

30 g iced sugar

500 g strawberries

80 g sugar

1 lime

1/2 lemon

1 pinch flower salt

1 sheet gelatine (2 g)
Instructions
1
Make your pastry (the day before if possible).
2
Preheat your oven at 180 degrees.
3
Spread your pastry and place it in your mold. Cook it approximately 25 min (place ceramique balls if possible, it will maintain your pastry flat).
4
Unmold the pastry and let it cool down on a grid.
5
Meanwhile, peel the rhubarb, cut it in cubes.
6
Place the cubes with 100 g sugar in a saucepan and cook at low heat (2 on a scale from 1 to 6) for 20 min. Mix from time to time.
7
Your rhubarb will look like a compote with pieces in it. Set aside at room temperature until complete cooling.
8
Cut the strawberries in 4 and place them in a bowl with the lime and lemon zests and juice. Add the 80 g of sugar.
9
Leave to rest 15 minutes.
10
Place the gelatine sheet in cold water to make it soft.
11
Pour the strawberries and the juice in a saucepan and cook them at low heat.
12
Once the strawberries are soft, drain them (put pressure on the fruits).
13
Pour the juice you've obtained in the saucepan and cook for 3 minutes (it should make little bubbles).
14
Remove from the heat and add the gelatine sheet. Mix well.
15
Set aside at room temperature.
16
Make the mascarpone chantilly: whip the cream in your food processor. When it starts thickening, add the iced sugar. Add the mascarpone. Set aside in your fridge if you don't use it right away.
17
Start the assembly of your tart: pour the chantilly cream on the pastry up to half of the height at least.
18
Add the rhubarb compote and spread it well. You should cover the cream entirely.
19
Pour the strawberry jelly.
20
Set aside in your fridge at least 30 min so that the strawberry jelly will freeze completely.