Hello my friends!
Are you ready to be surprised? A good surprise of course…
You may know the famous French Tarte Tatin. Here is a savory version, the shallot Tatin tart!
Let's see the recipe, Chef!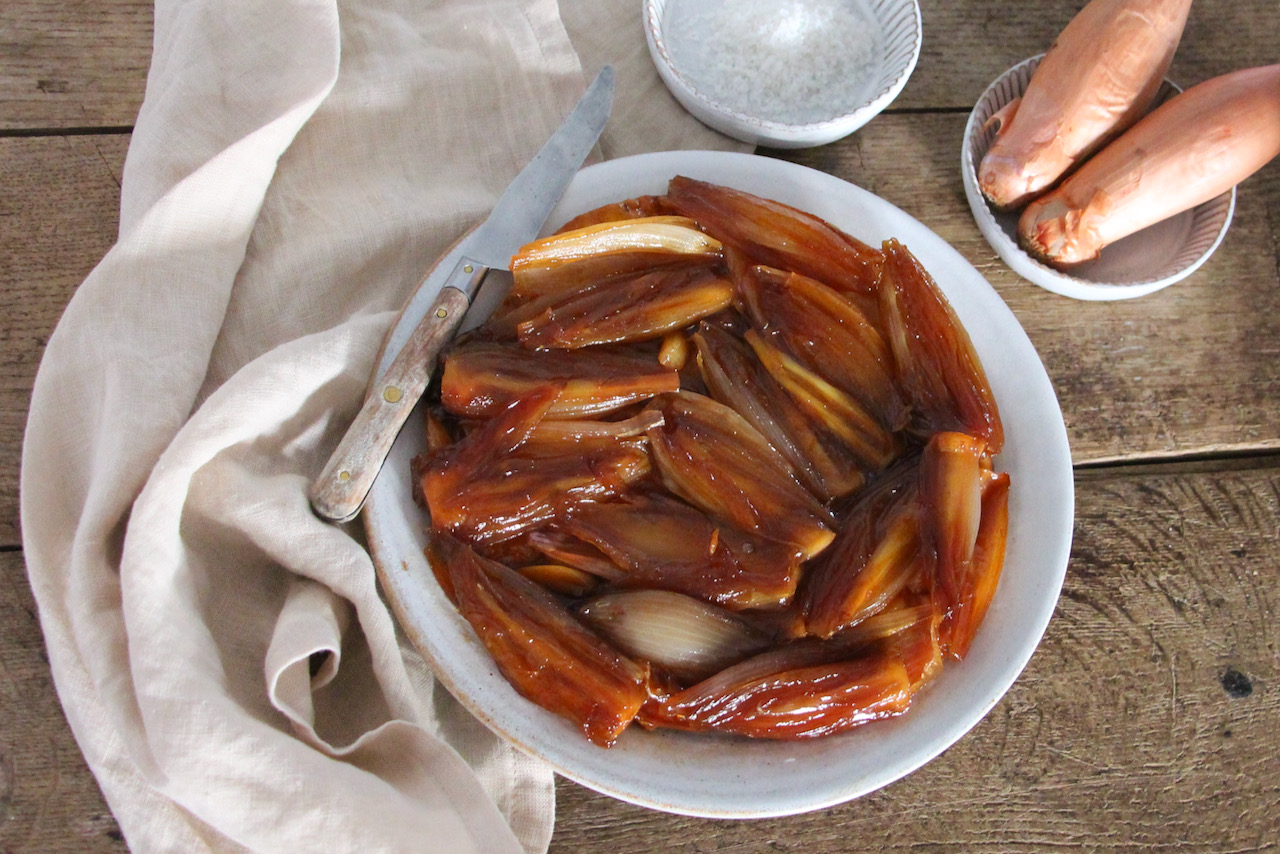 Print Recipe
Ingredients
7-8 large shallots

4 tbsp olive oil

1/2 tsp salt

4 garlic gloves

Thyme stalks

100 g brown sugar

30 g butter

3 tbsp vinegar

150 g puff pastry
Instructions
1
Peel the shallots, cut them in half lengthwise.
2
Heat the olive oil in a frying pan and place the shallots, cut face down.
3
Add salt, thyme and the peeled garlic cut in half.
4
Cook at medium heat for 15 minutes.
5
Set aside the shallots and garlic in a plate.
6
Remove the thyme from the pan and pour the brown sugar in it.
7
Cook at medium high heat until you get a caramel.
8
Add the vinegar, then the butter. Combine and pour in your Tatin mold.
9
Preheat your oven at 190 C / 375 F degrees.
10
Place the shallots, cut face down, in your mold. Add the garlic.