Hello my friends!
Do you know the Crozet pasta? It's a famous pasta from the Savoie region in France. You have to try them if you find them. Otherwise, you can make my recipe with any other kind of small pastas.
Vegetarian and yummy, does that sound good?
Let's see the recipe, Chef!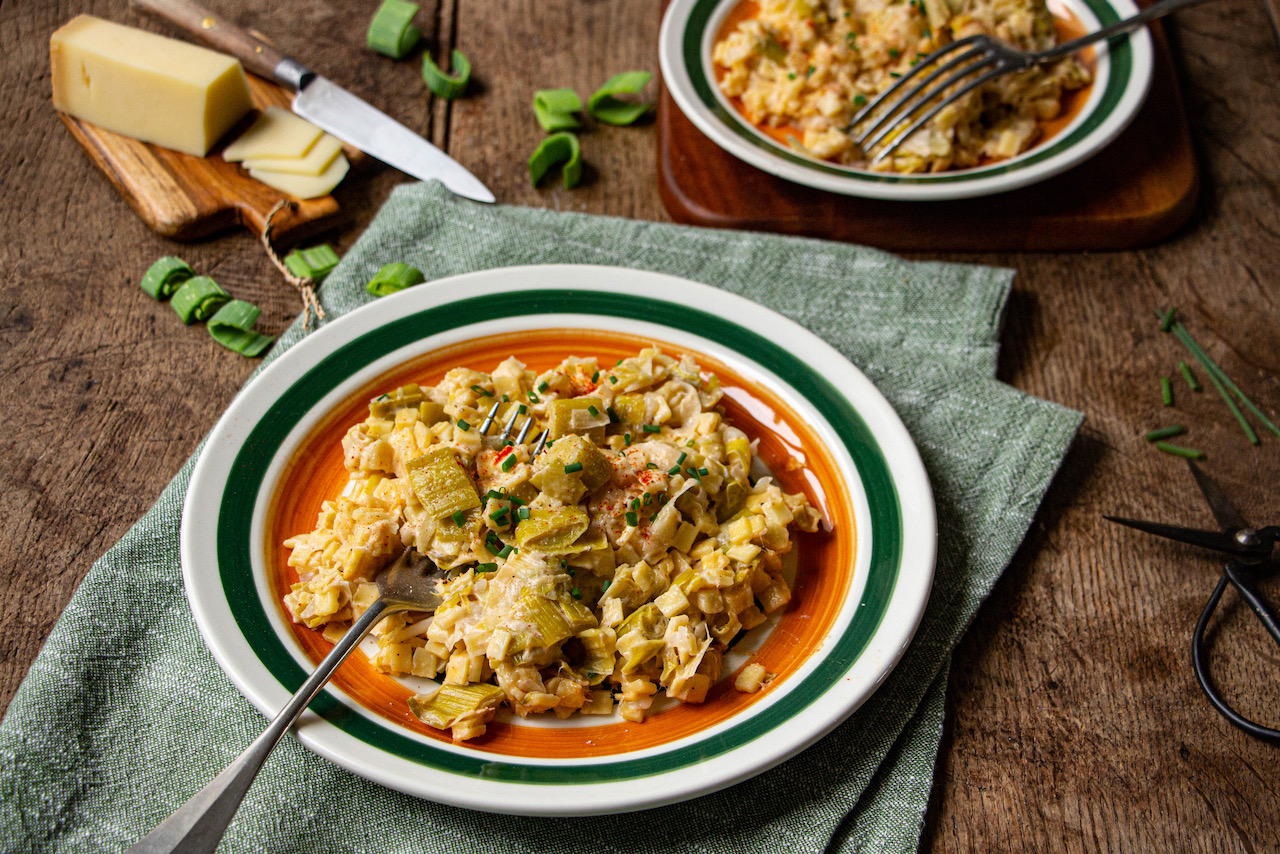 Print Recipe
Small Pasta (Crozets) with Leek and Beaufort Cheese
Ingredients
1 onion

2 leeks

20 g butter

1/2 tsp nutmeg

1/2 tsp paprika

Salt

Pepper

375 g crozet pasta

2 tbsp mascarpone

40 g Beaufort cheese (or Comté)
Instructions
1
Melt the butter in a sauté pan.
2
Add the onion cut in thin slices.
3
After 2 minutes, add the leeks cut in large slices.
4
Add the nutmeg, paprika, salt, pepper and cook with lid for 15 to 20 minutes.
5
Meanwhile boil a large volume of salted water. Cook the crozets according to the instructions on the packaging.
6
Add the mascarpone then the grated Beaufort to the leek fondue. Combine.
7
Add the drained crozets, combien and serve!