Hello my lovelies!!
During summertime, I love to bake apricots. This fruit can be sweet and acid in the same time. Apricot tarts are delicious, apricot crumble are scrumptious but almond and apricot financiers are just amazing!!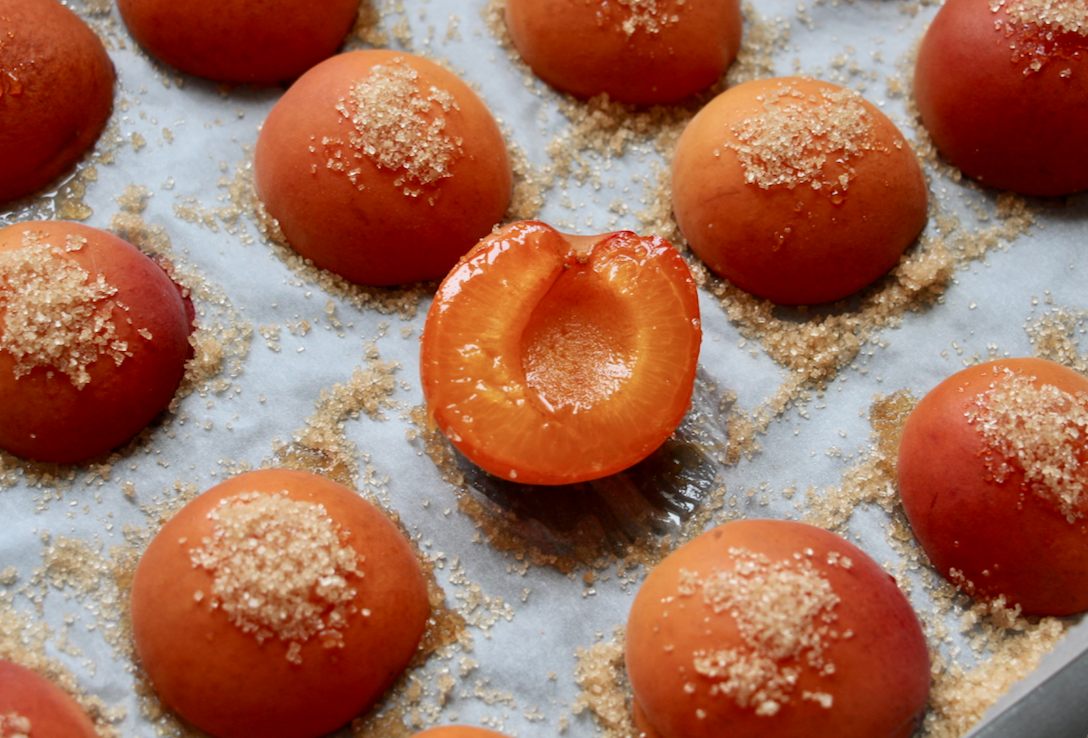 So, easy at it can be 🙂 , I took two recipes by Philippe Conticini from his cookbook Sensations, I made a few adjustments and bam! Here are my almond and apricot financiers!!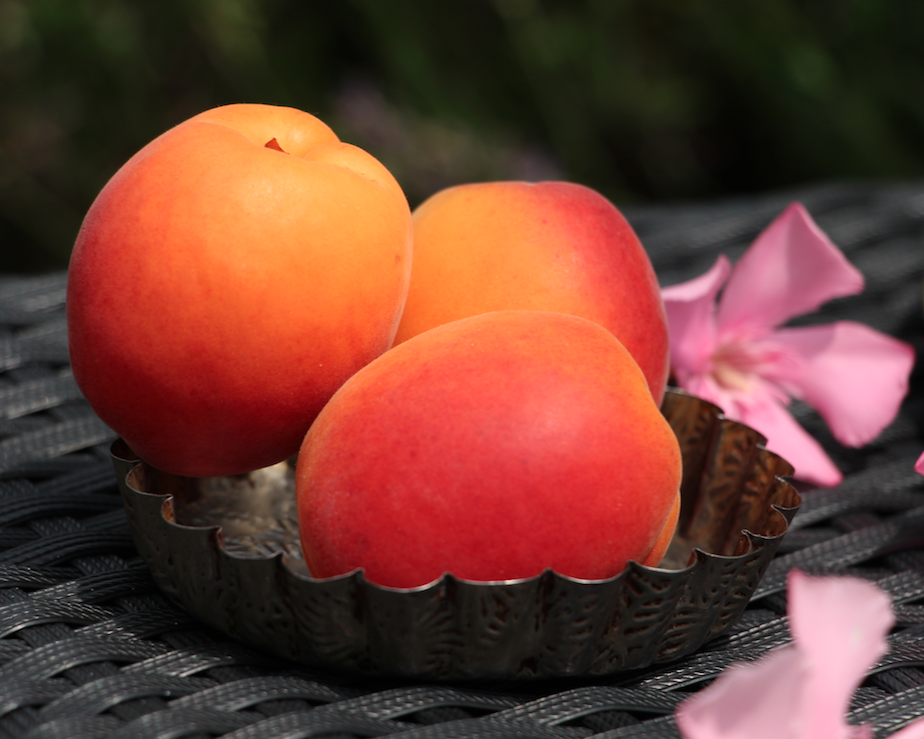 Those cakes are just delish, easy to bake, you're going to love them!!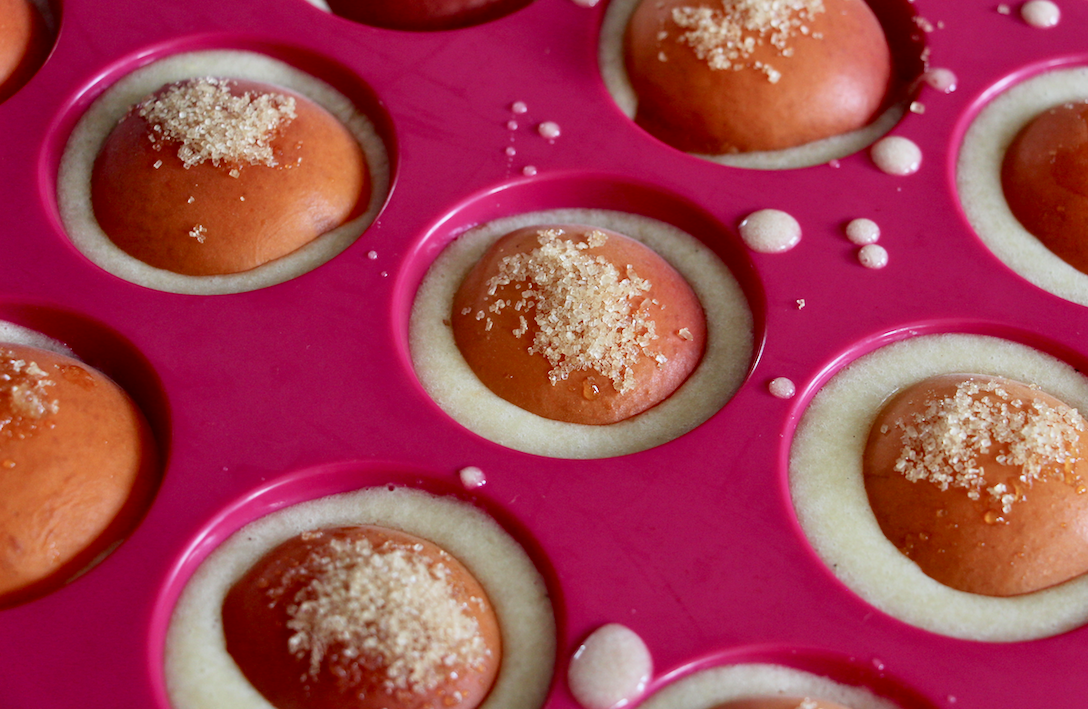 I recommend to take ripe apricots but still firm enough so that they will keep a nice shape after the first oven baking.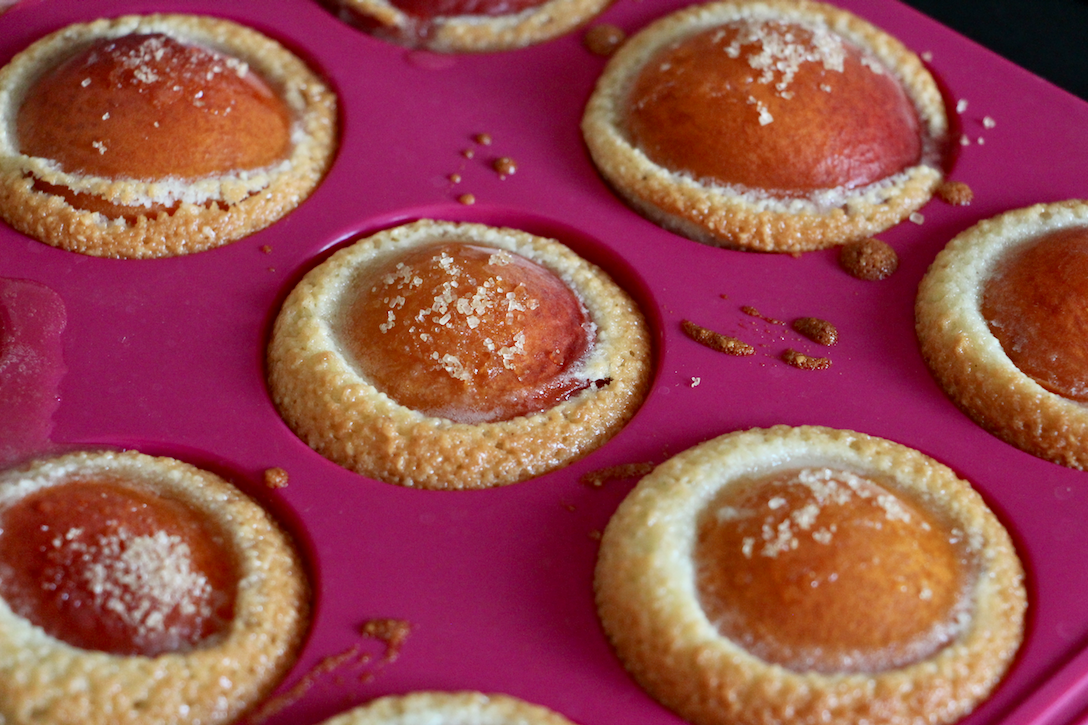 With a scoop of vanilla ice cream, it will be a delicious dessert!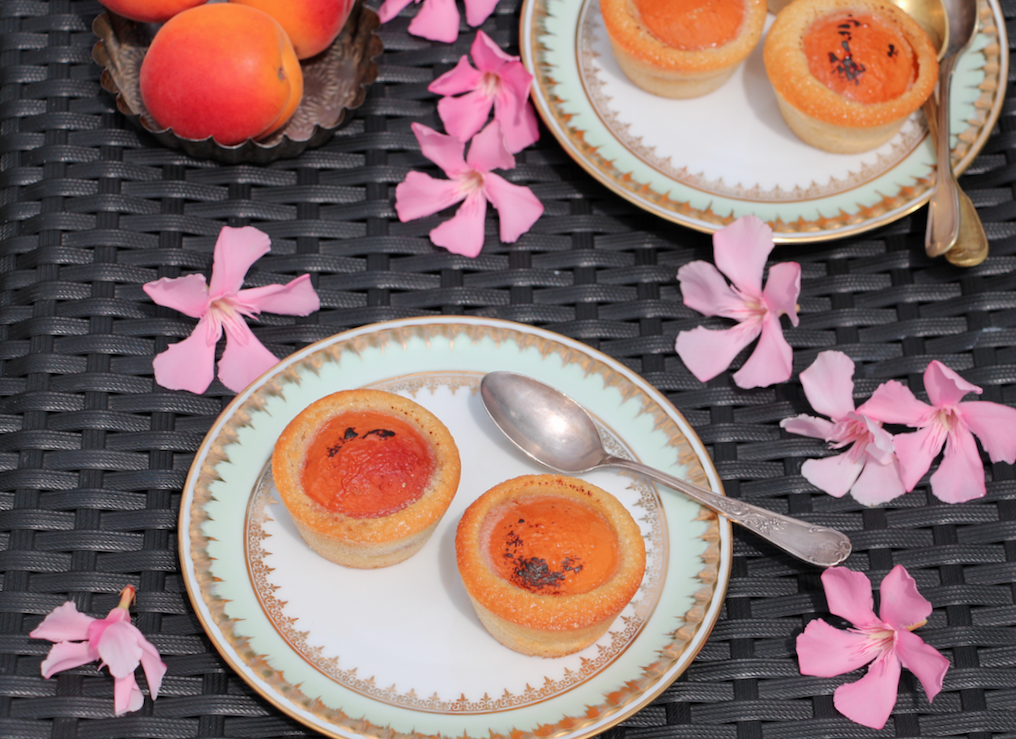 You can bring your own touch… Switch from almonds to hazelnuts, from apricots to peaches or nectarines… It's a many in one recipe…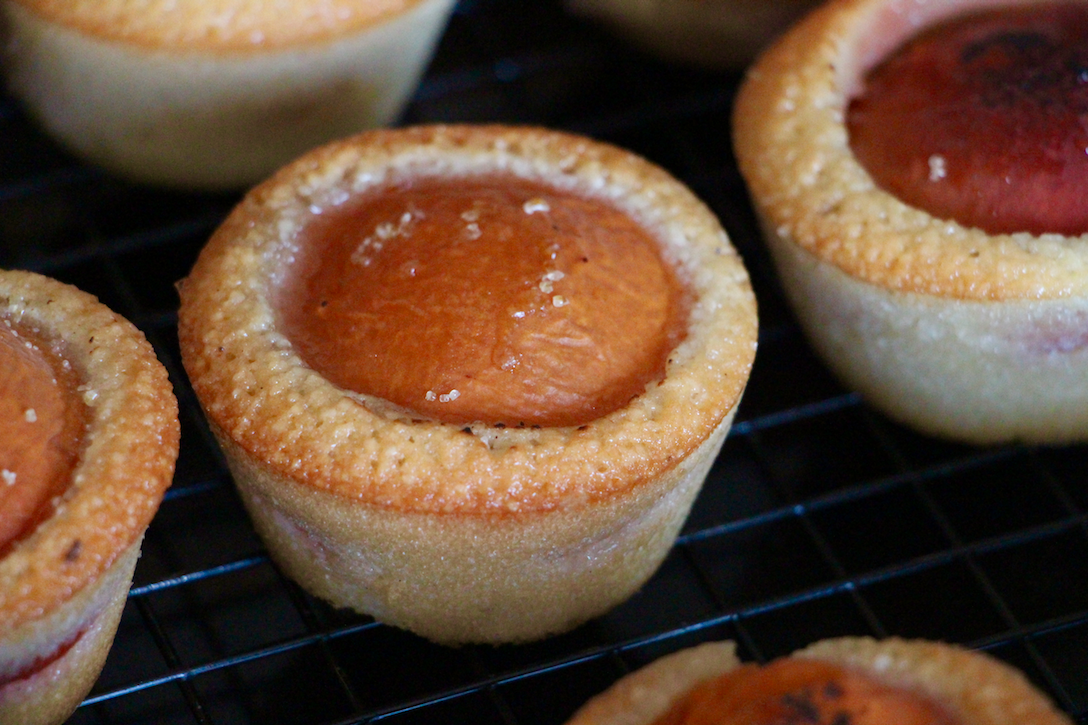 Let's not waste more time, the recipe, Chef!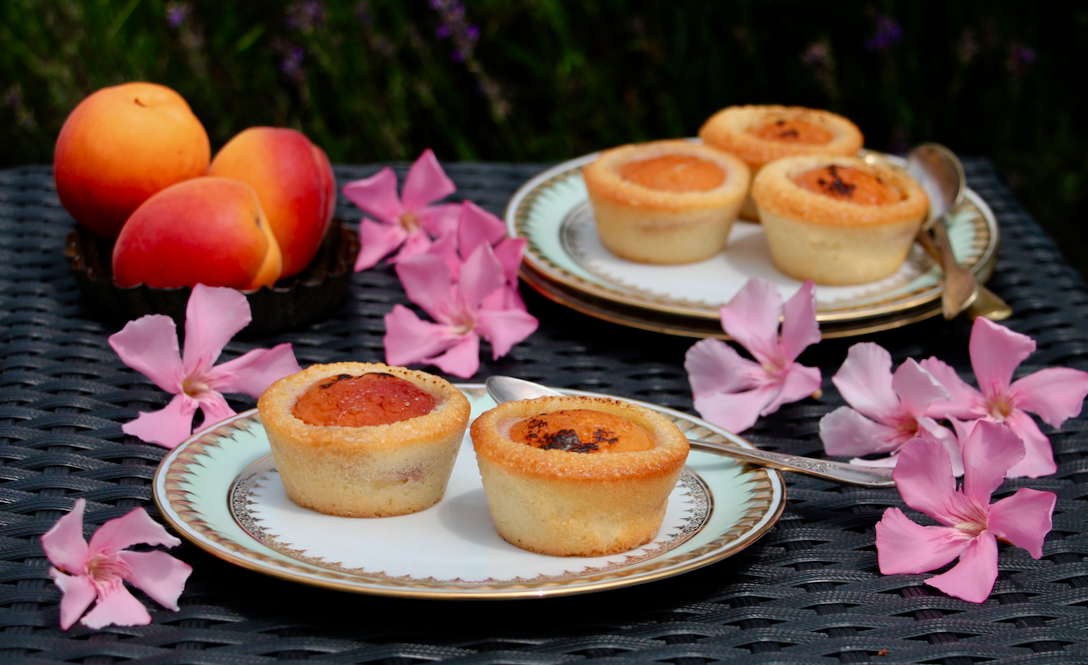 Print Recipe
Almond and Apricot Financiers
Ingredients
10 apricots

Brown sugar

6 egg whites or 220 g at room temperature

255 g ice sugar

155 g almond powder

155 g salted butter or unsalted butter (in this case add 1 teaspoon of flower salt)

75 g flour

1 teaspoon liquid vanilla
Instructions
1
Preheat your oven at 150 degrees.
2
Cut the apricots in halves and place them on a baking sheet, cut side on the sheet.
3
Spread with brown sugar and bake for 10 minutes in the oven.
5
Heat the butter in a sauce pan for 4-5 minutes at medium heat, keep whisking. Your butter will get slightly brown.
6
Preheat your oven at 170 degrees.
7
Pour the powders (sugar, almond, flour) in your food processor. Add the vanilla.
8
Start whisking and add, little by little, the egg whites.
9
When you get an homogeneous mixture, add the butter. Whisk.
10
Pour the batter in muffin molds.
12
Bake 20 minutes (your financier should be golden).
13
When removing the financiers from the oven, you can torche the apricots a little bit.
14
Let cool down a bit before unmolding.