Hello pastry lovers!
I hope you are in a mood for amazing cake today!! Because I'm about to share something really worth putting your apron on! My apple cake, Tatin style is absolutely delicious. If you have tried my apple and mascarpone cake, you definitely fall in love here.
Let's see the recipe, Chef!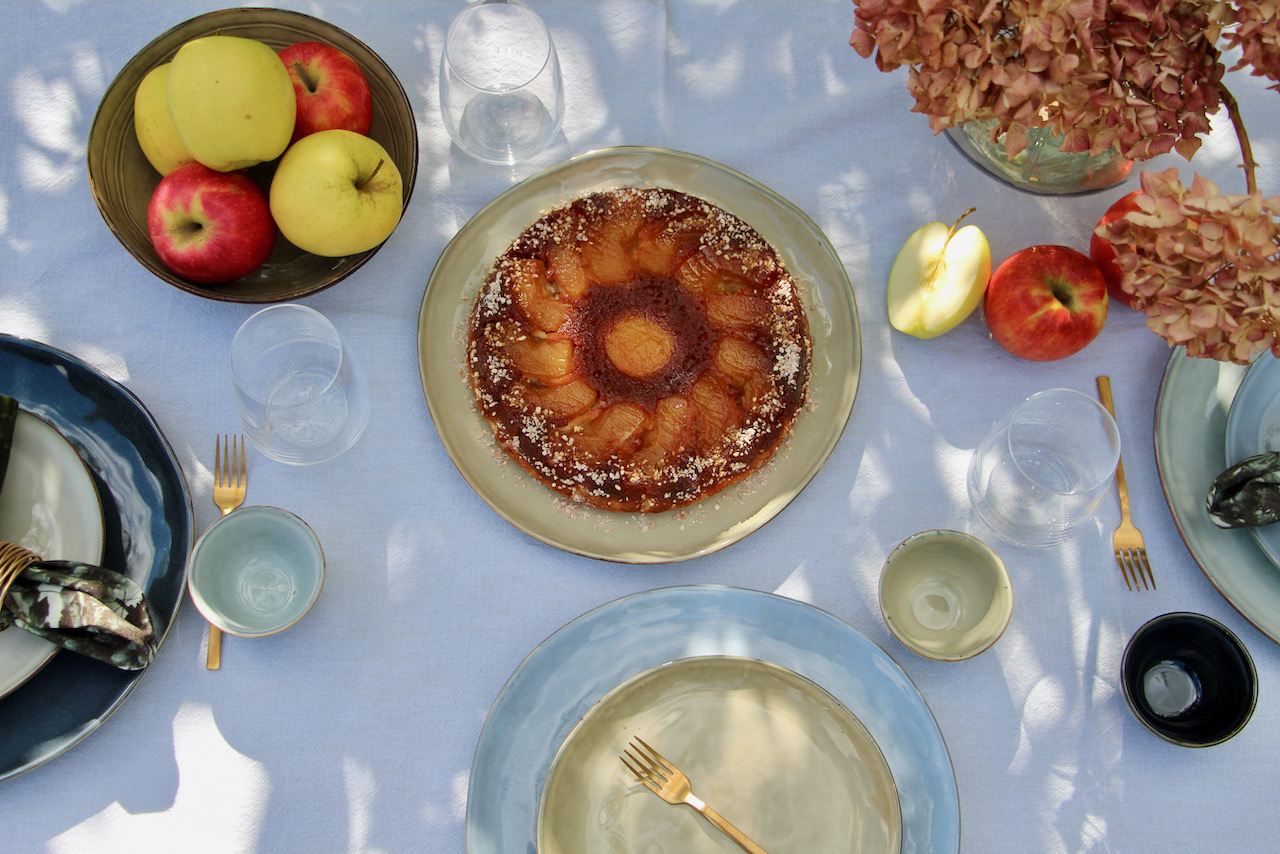 Print Recipe
Ingredients
Caramel

120 g sugar

35 g glucose syrup (or sugar)

30 g water

Cake

4 apples

2 eggs

75 g sugar

125 g mascarpone

100 g flour

2 tsp baking soda

1 pinch flower salt

1 pinch vanilla powder

1 tsp icing sugar
Instructions
1
Oil slightly a 22-23 cm round mold. Add a parchment paper.
2
Cook at medium heat 30 g of water, 120 g of sugar and 35 g of glucose until you get an orange/red color.
3
Pour immediately this caramel in your mold.
4
Preheat your oven at 170 C / 340 F degrees. Peel and cut the apples in sections. Place the apple pieces on the caramel.
6
At the end of cooking, leave to cool down in the mold.
7
Preheat your oven again at 170 C / 340 F degrees.
8
Beat the eggs and 75 g sugar.
9
When the mixture gets foamy, add the mascarpone.
10
Add the flour and baking powder.
11
Pour on your caramelized apple sections and bake 30 minutes.
12
Once baked, wait 10 minutes before unmolding upside down on a plate. Remove the parchment paper.
13
Spread icing sugar and serve whenever you want!