My dear friends, I have a confession to make… I don't like aubergines (or eggplants).
And yet, here I am introducing the aubergine parmigiana recipe.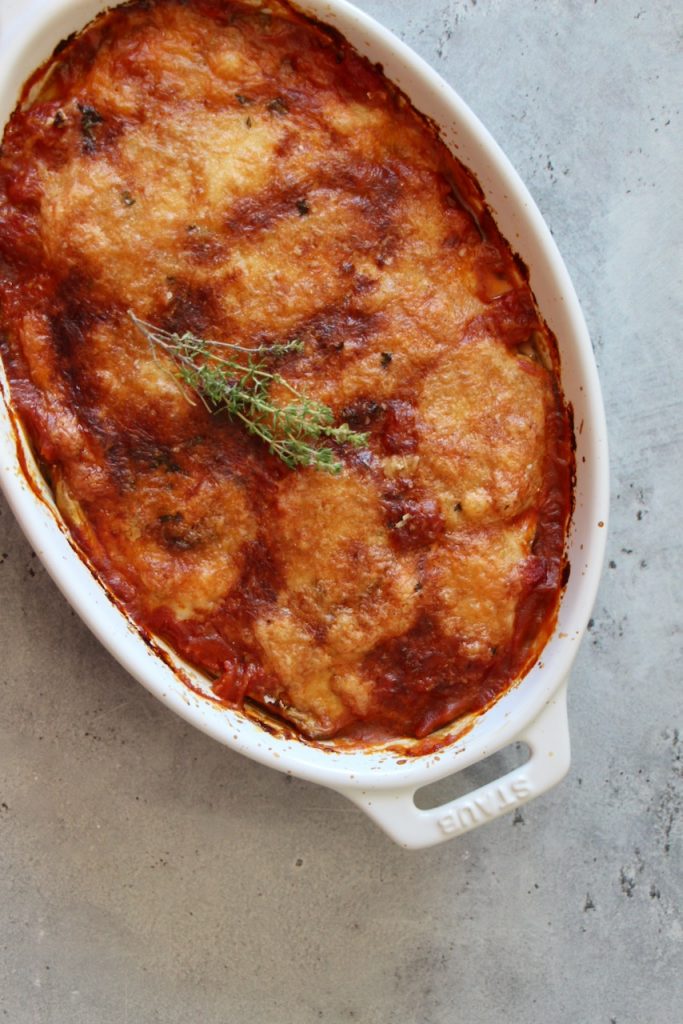 It's not that I don't like them so to speak (I have an amazing memory of a moussaka in Athens…), but I often find their taste bland, their texture quite spongy… Besides, I always have the impression that I need tons of oil to cook them. Anyway… not my cup of tea.
That being said, you must really wonder why I'm sharing this recipe…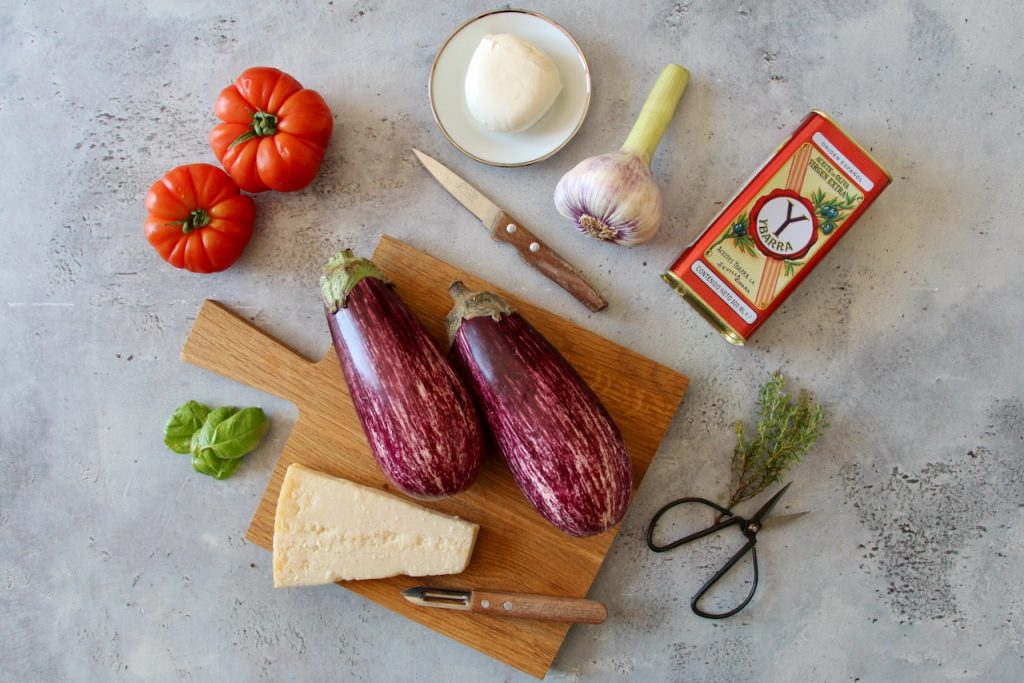 To be 100% honest with you: because I can not resist a fruit and vegetable stand. I want it all and I had those zebra "Rania" eggplants in mind for a while now, I needed a good idea. So I decided to give the product another chance…
And bam! Big surprise!!! I loved it, my kids loved it, my husband asked for more!! Huge success! Italy in our plates!! Test passed!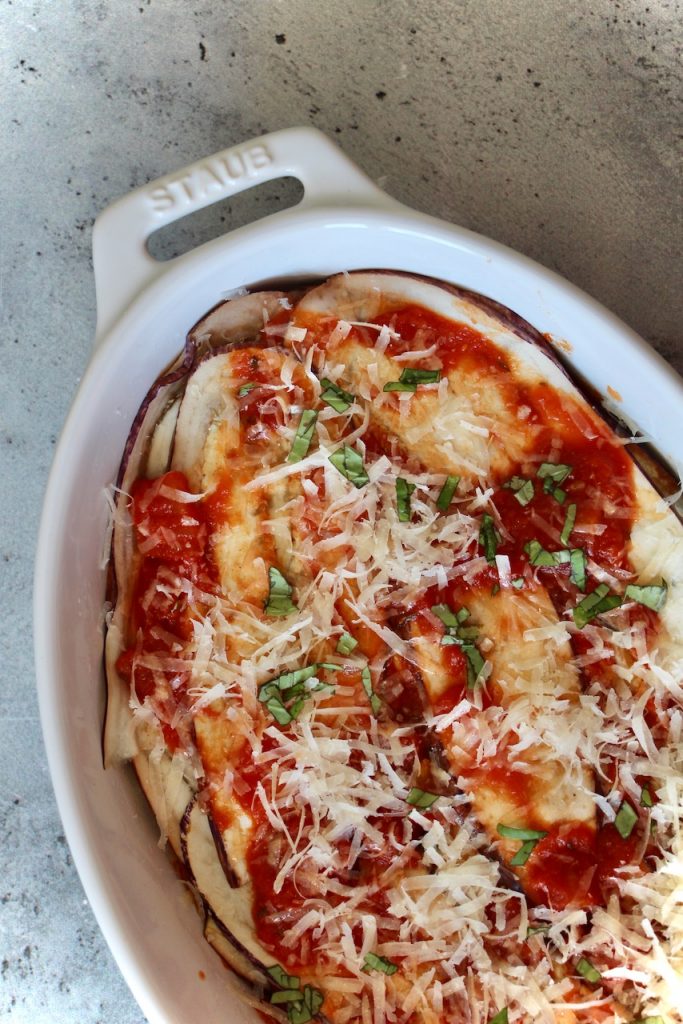 But what are these aubergines parmigiana or parmigiana di melanzane?
Thank you my friend Wikipedia:
Parmigiana, also called parmigiana di melanzane or melanzane alla parmigiana, is an Italian dish made with a shallow or deep-fried sliced eggplant filling, layered with cheese and tomato sauce, then baked. The origin of the dish is claimed by both the Southern regions of Campania and Sicily. Other variations found outside Italy may include chicken, veal, or another type of meat cutlet or vegetable filling.
Now we all know a bit more!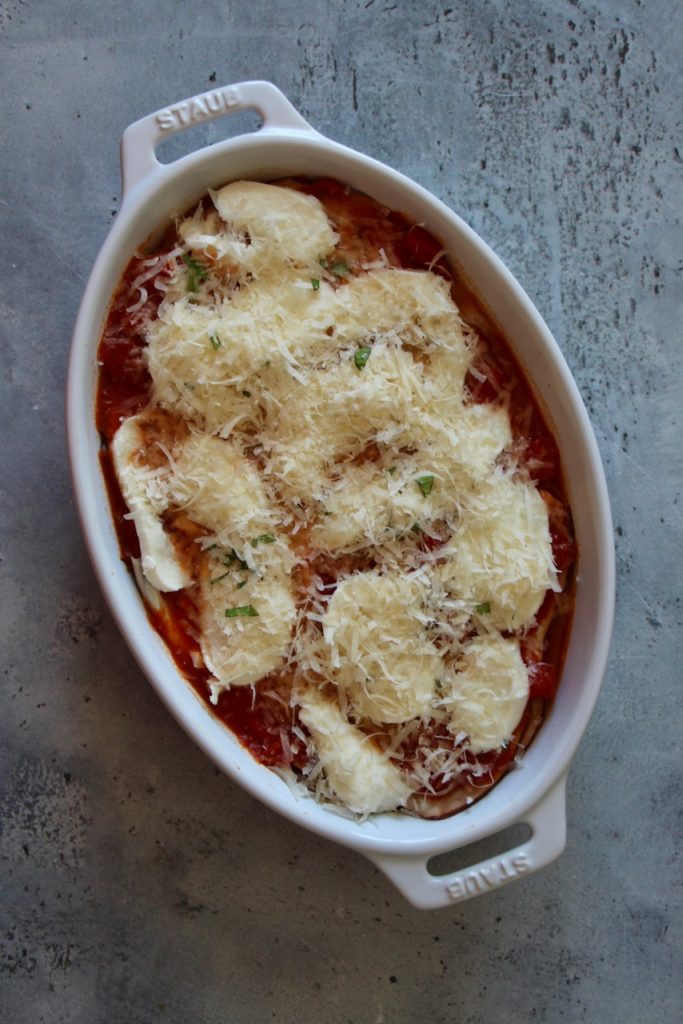 The utensils:
A mandoline slicer (or a very sharp knife) to make really nice aubergine slices,
A sauce pan for the tomato sauce,
A frying pan,
A grater
And a gratin dish.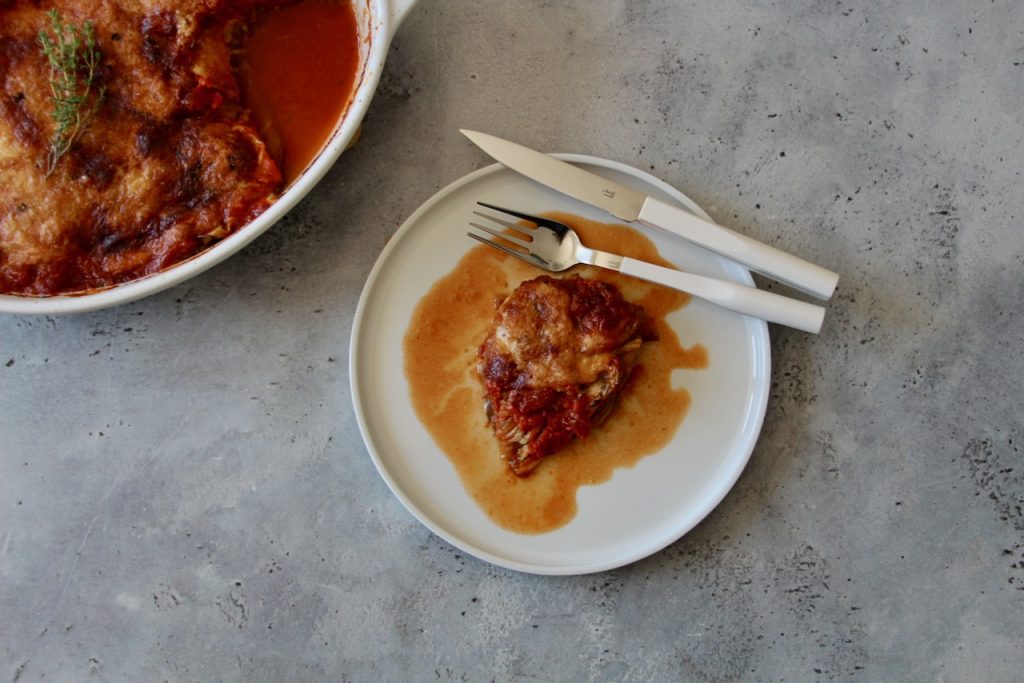 (Presentation: L'Économe collection by Degrenne)
Let's have a look?
The recipe, Chef!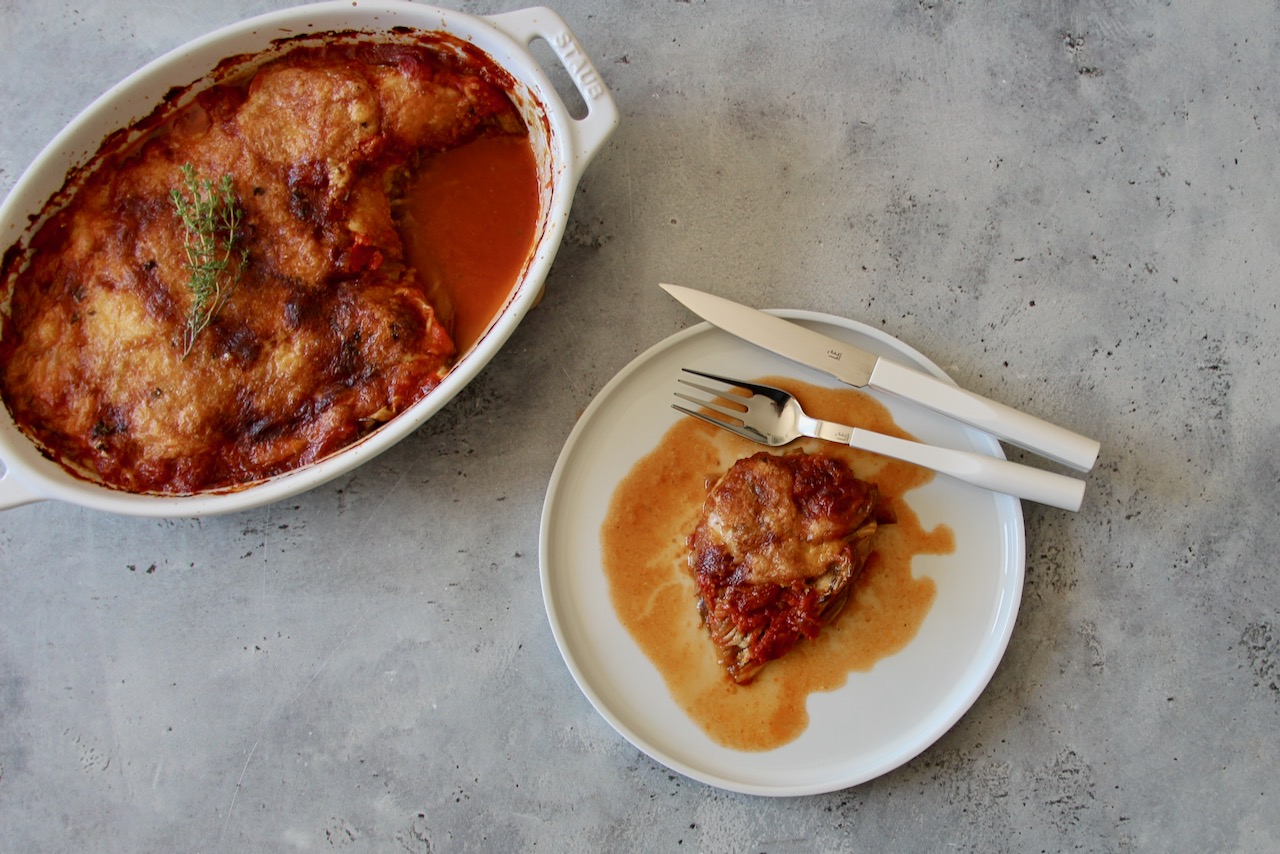 Print Recipe
Aubergine Parmigiana (Eggplant)
Ingredients
2 aubergines (eggplants)

400 g tomato pulp

2 tablespoons olive oil

1/2 onion

2 garlic cloves

10 basil leaves

150 g parmesan

1 mozzarella ball (150 g)

Salt

Pepper

Paprika

Ground ginger

Curcuma

Rapeseed oil
Instructions
1
Cut the aubergines in thin slices lengthwise with your mandoline.
2
Place them in a large bowl and add salt generously. Set aside 30 minutes at least.
3
Heat the olive oil in a sauce pan, add the chopped onion and then the grated garlic.
4
Pour the tomato pulp and 1/2 glass of water.
5
Add salt, 1/2 teaspoon paprika, ground ginger and curcuma.
7
Grate the parmesan, chop the basil. Mix them together.
8
Drain the slices of aubergine, dry them with absorbing paper.
9
Heat the rapeseed oil in a large frying pan and stir fry each slice 1 minute on both sides. Add oil during the process if necessary.
10
Preheat your oven at 180 degrees.
11
Cover the bottom of your gratin dish with a layer of slices. Add tomato sauce, spread a bit of the mix parmesan/basil. Start again until you have no slices left.
12
Finish with tomato sauce, thin slices of mozzarella and the rest of parmesan/basil mix.
13
Cook 20 minutes, then lower at 160 degrees and cook 30 more minutes.