Here it is … My very first recipe on the blog … At first, I thought it might some kind of headache to choose which recipe to start with. But, hey ! My blog's name is "Casserole & Chocolat(e)", right ? It was finally quite obvious that I had to start with one where chocolate is the key. So I share it with you today : the best chocolate fondant recipe I have ever tested so far.
So, if you want a melting chocolate cake, a scrumptious dessert, pleasure on a spoon, you've got it right !! Your sweet half will be thrilled, your kids will love you forever and it's almost (I might just be exagerating a bit here …) a light dessert  …
The key point is to master the oven timing which may vary from oven to another. But still, it's a super easy recipe !! Yay !!
Now, go to your kitchen !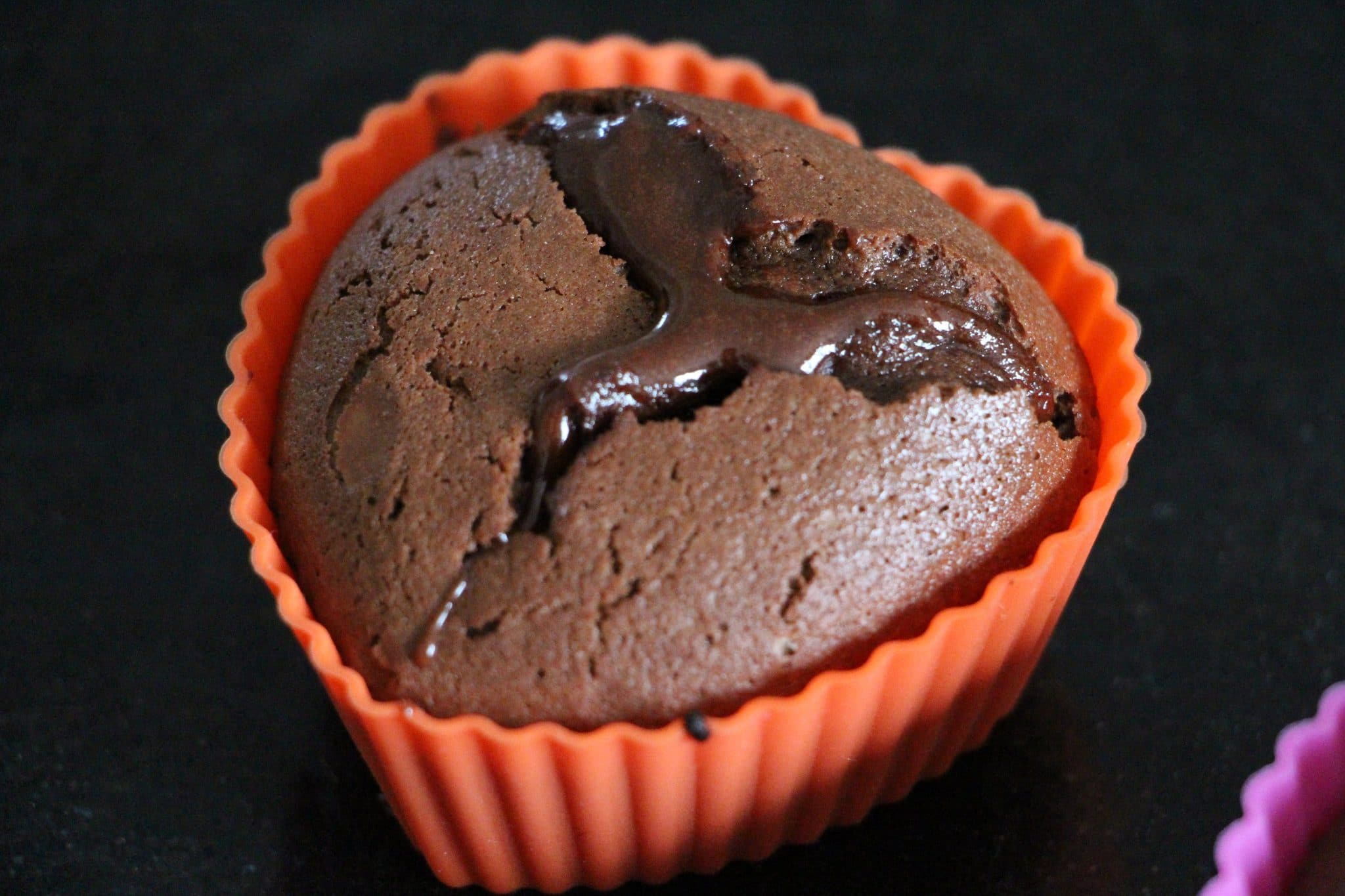 Print Recipe
Ingredients
200 g dark chocolate
70 g butter
4 eggs (approx 240 g)
70 g white sugar
50 g flour
Instructions
1
Melt the chocolate and butter a few seconds in your micro-wave.
2
Whip the eggs and sugar until it gets white and foamy.
3
Then add the chocolate/butter.
4
Mix vigorously with the flour.
5
Pour the mixture into 8 muffin molds that you will have already buttered. (silicon molds are very convenient).
6
Set them in your oven for 7 minutes, temperature 220°C.
7
Wait 2 minutes before unmoulding (otherwise you will face a disaster !!).
Notes
I tested the recipe with 50 g of sugar, it works too. When I told you it was a light dessert ...