Hello my lovelies!
So today's recipe may not be the most useful of the year, I know… but it might give a nice look to a few of your desserts, your cakes or even your celebration tables!
Today, let's make candied orange.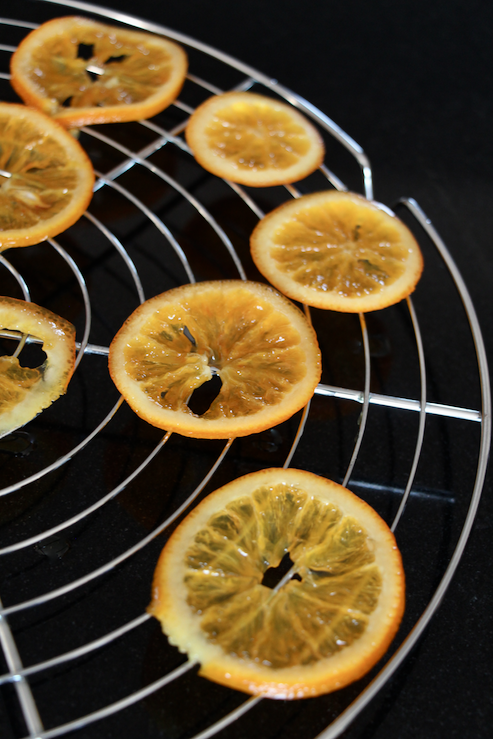 So I say that it's not the recipe of the year, still … rubbed in dark chocolate those candied orange slices are delicious!!
I strongly suggest to use organic oranges or at least to wash the oranges very thouroughly.
So I wanted to put slices of candied orange on a cake and I started looking for recipes. There are actually two ways to make them: in your traditional oven or in your microwave oven.
With your traditional oven, it will take a few hours of baking. Since I had in mind to use them as decoration only, I didn't want to monopolize my oven for that long. So I went for the microwave oven option. And it's almost a first for me since I never cook with it. Except heating my pastas again or warming the milk when making my brioches, I hardly ever use my microwave oven…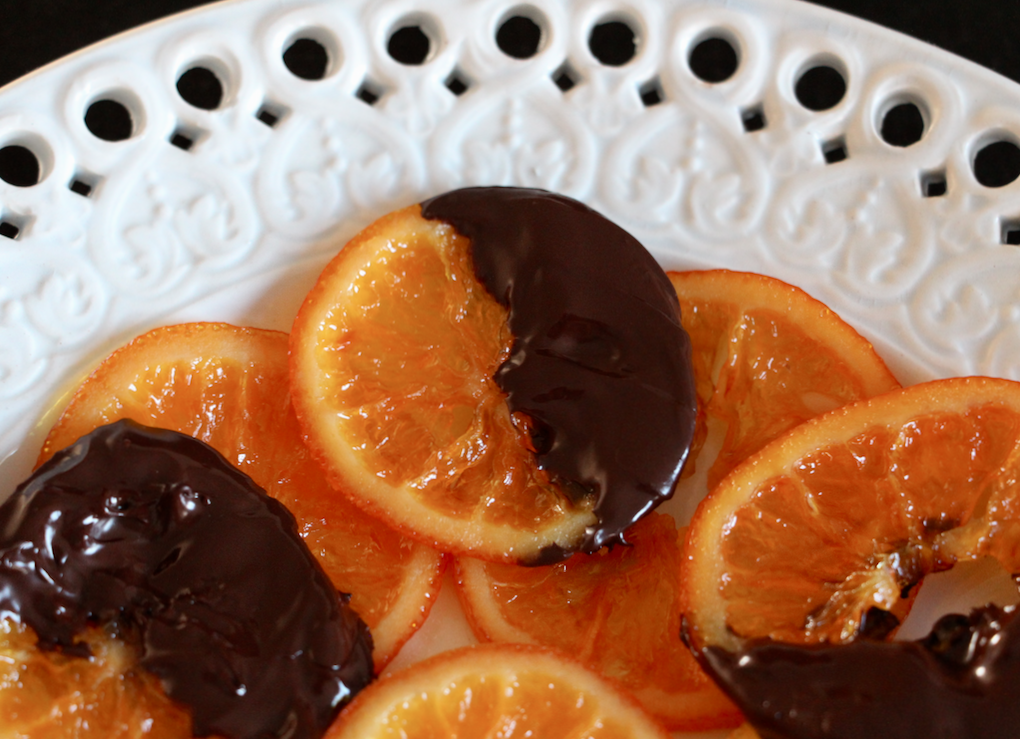 You will need 12 minutes of cooking to get your candied orange slices… So I won't make a long speech here…
The utensils:
My mandoline by Fackelmann to make thin and even orange slices
And a microwave dish with lid, as my Pyrex.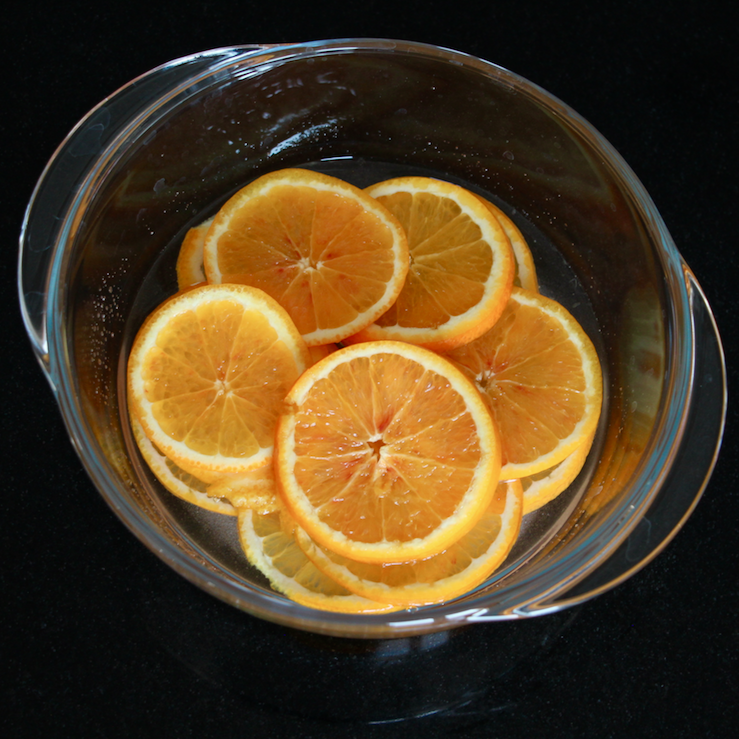 Shall we do this?
The recipe, Chef!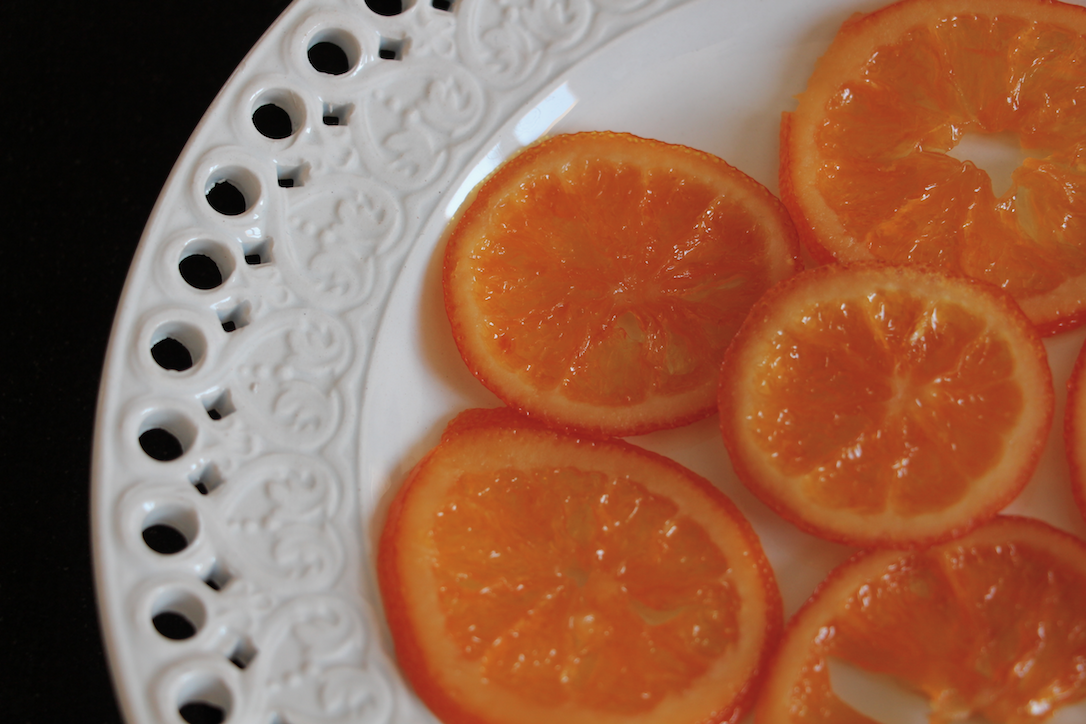 Print Recipe
Ingredients
1 orange (organic)
50 g sugar
50 g water
Instructions
1
Wash the orange and cut it in thin slices.
2
Mix the water and sugar in your dish.
3
Add the slices of orange and close the dish.
4
Place in your microwave oven and cook at 800 W for 6 minutes.
5
Turn the slices upside down and cook 6 more minutes.