Hi my lovelies!
Are you looking for something different form the usual savory tarts you cook? You want the amazing quiche? A mindblowing quiche? Well, Casserole&Chocolat(e) has exactly what you're looking for! The chicken and girolles quiche! Sophisticated and tasty, this quiche will seduce you!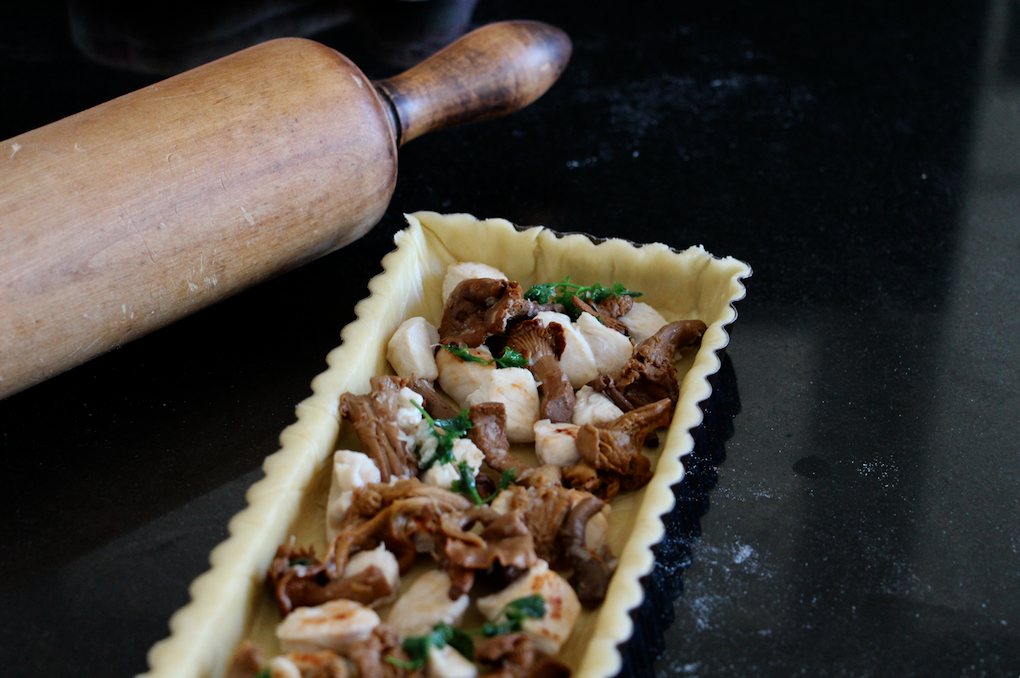 We are in the middle of the mushrooms season, it would be a shame not to enjoy it. You know I advocate for a reasonable and seasonal way of consuming food … Let's enjoy mushrooms now! Of course, you can cook this quiche with frozen girolles (in this cas make sure they are completly defrosted before cooking them) or jarred ones.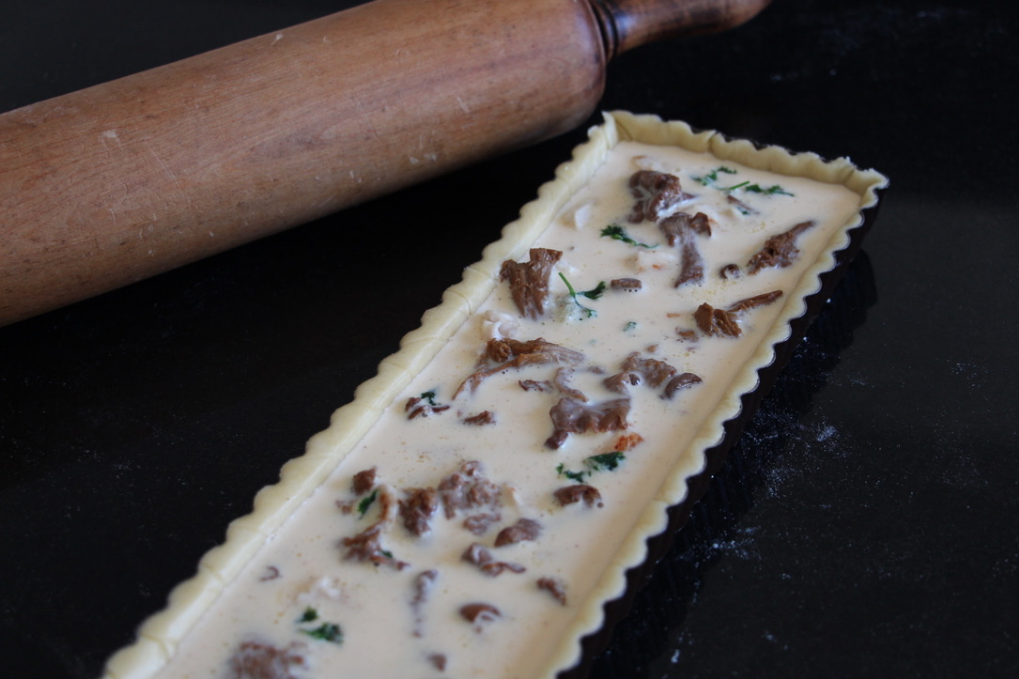 This chicken and girolles quiche will be an excellent meal with a tasty salad, a good starter to share or a lovely part of your aperitif or brunch if you cut it in small bites.
It is also a smart way to introduce this delicious mushroom to your children. Starting in the early childhood with tastes discovery is essential for the futur adult tastes.
So let's go for the girolles! The recipe, Chef!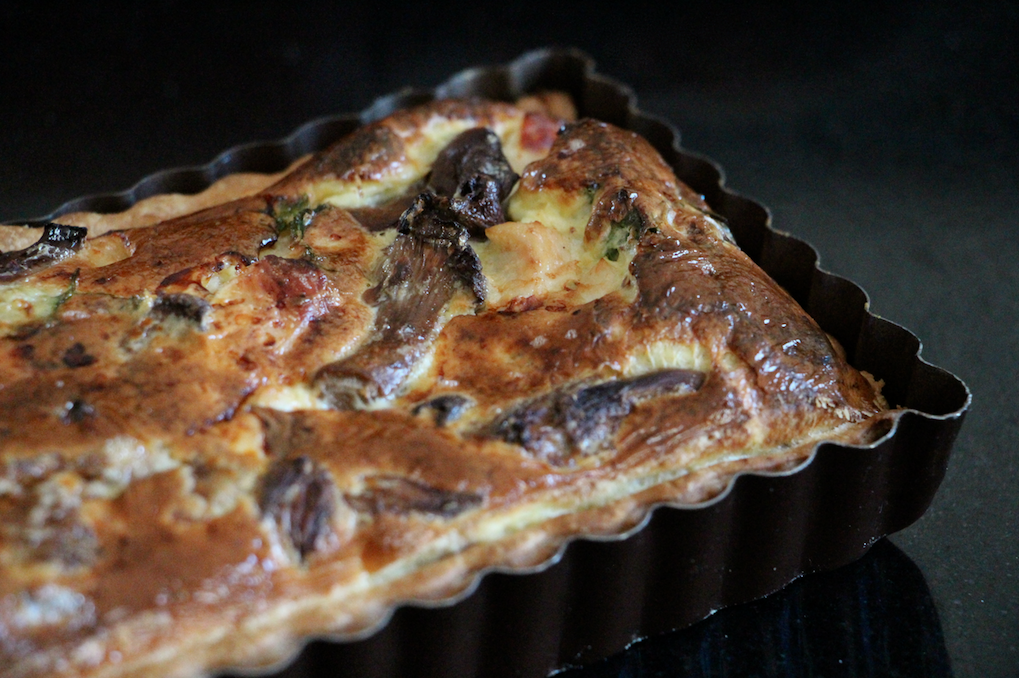 Print Recipe
Chicken and Girolles Quiche
Ingredients
1 pastry (recipe on the blog)

2 eggs

1 egg yolk

1 chicken filet (150-180 g)

100 g girolles

1 clove garlic

Parsley

15 cl milk

10 cl cream

25 g butter

Salt

Pepper

Paprika
Instructions
1
Roll your pastry and put it in your mold that you'll have already buttered.
2
Pre-heat your oven at 200 degrees.
3
Cut your chicken filet in pieces. Cook them in a frying pan with a bit of butter and salt. Set aside.
4
In the same frying pan, cook your girolles with chopped parlsey and minced garlic. Set aside.
5
Whisk the eggs and egg yolk, add the milk, the cream, salt and pepper, and finally the paprika. Mix.
6
Place the chicken and girolles on the pastry.
7
Pour the egg+milk+cream mixture.
8
Cook in the oven 30 minutes.
Notes
You can replace the cream with milk if you want less fat. You can choose another type of mushroom, like fresh Paris mushrooms.