You need something fresh, something good, something light… It's summertime, you should enjoy the seasonal vegetables, especially if you grow some in your garden… Let me introduce today my delicious zucchini and basil cold soup.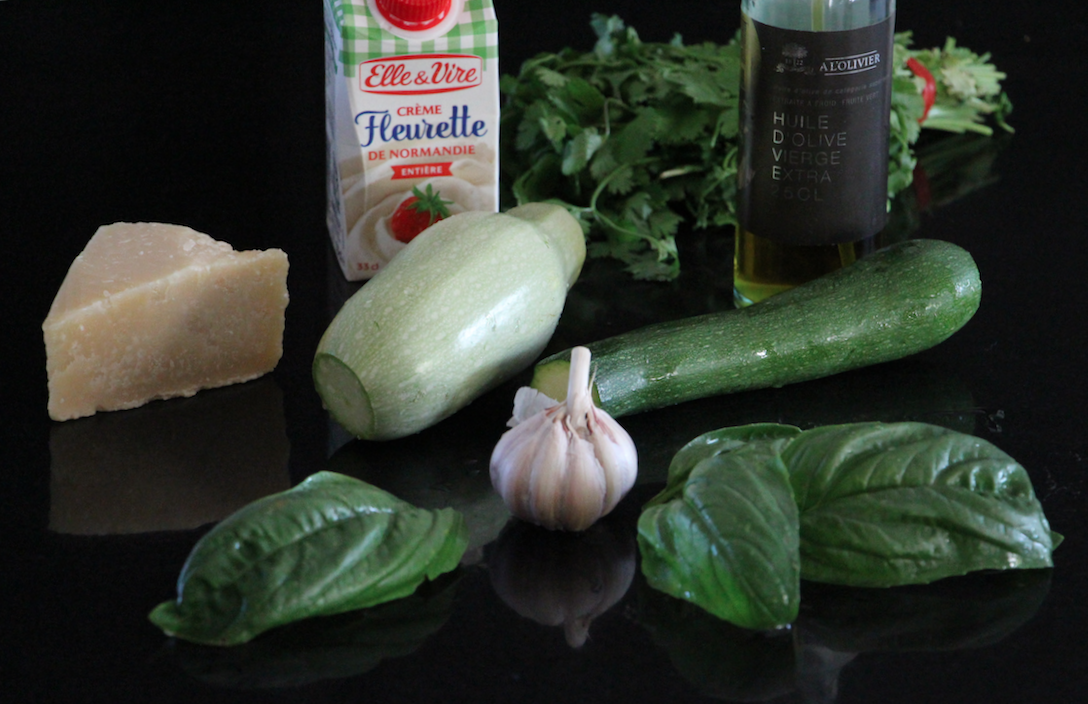 So, as always, when I find my inspiration here and there, I tell you about it. That's obvious. And this recipe is not my own creation. I found the idea on Leïla's blog, jevaisvouscuisiner.com. I made a few arrangements, that's all. By the way, please have a look at this blog, full of  Alsatian recipes, with a touch of mordernity.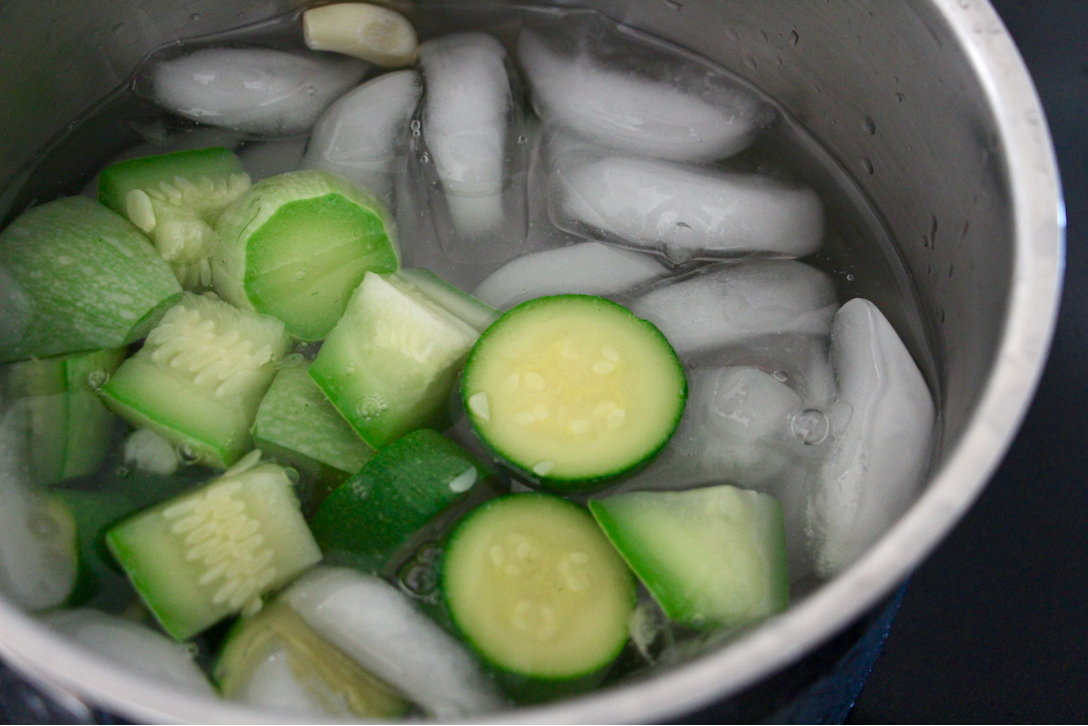 This soup was a revelation to me! An terrific taste, a delicious freshness, well it blew my mind, humm … my stomach!!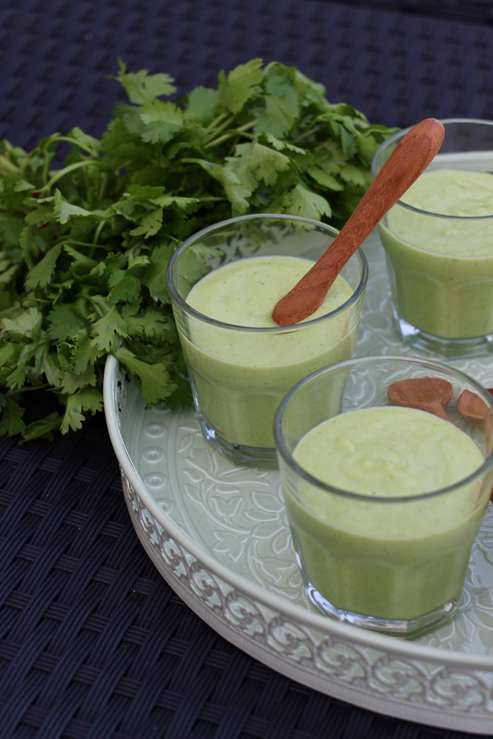 I served it one evening to my children with an avocado toast and a sunny side up egg, we enjoyed it so much!!!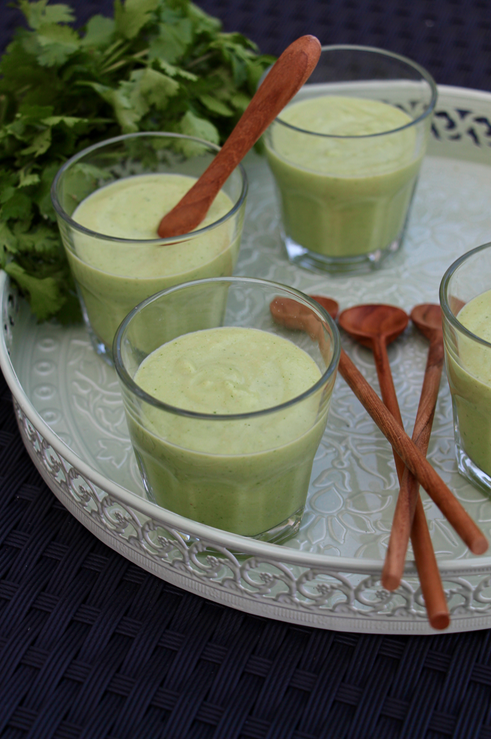 You can also serve it as a starter, in little jars for a lovely aperitif or as a part of a healthy and yummy dinner!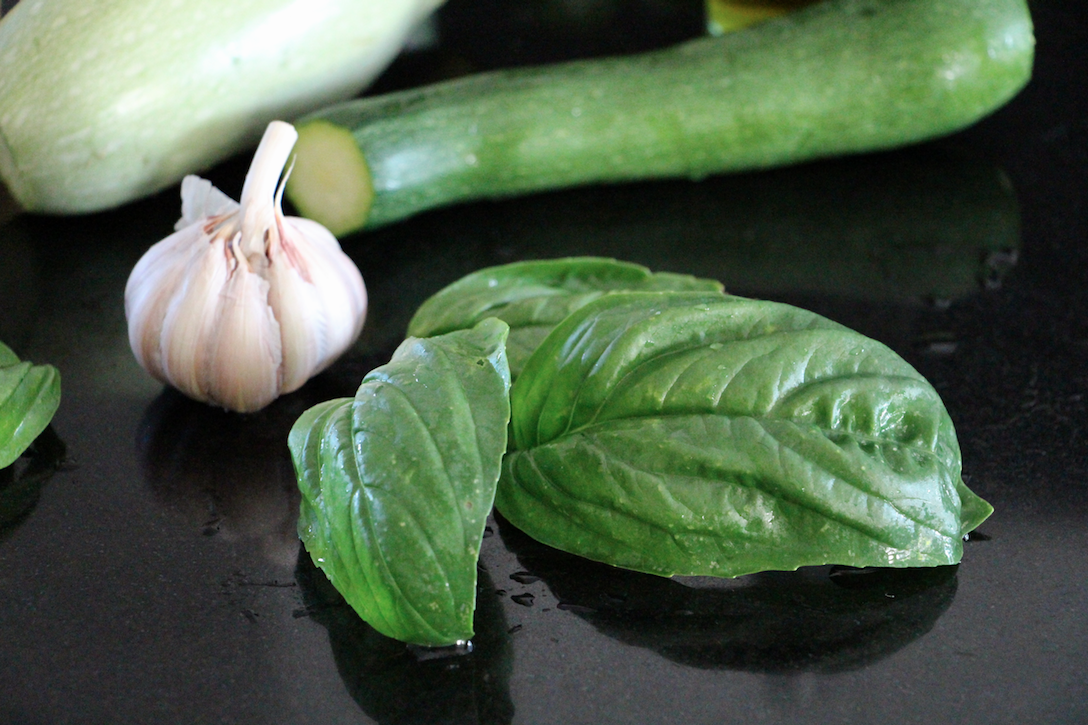 And if you make this zucchini and basil cold soup with homegrown basil and zucchinis, it will be even better!! Have you seen the size of my green basil leaves ??? And they smell so good!! I also added coriander, but my basil smelled so strong that we barely felt the coriander taste.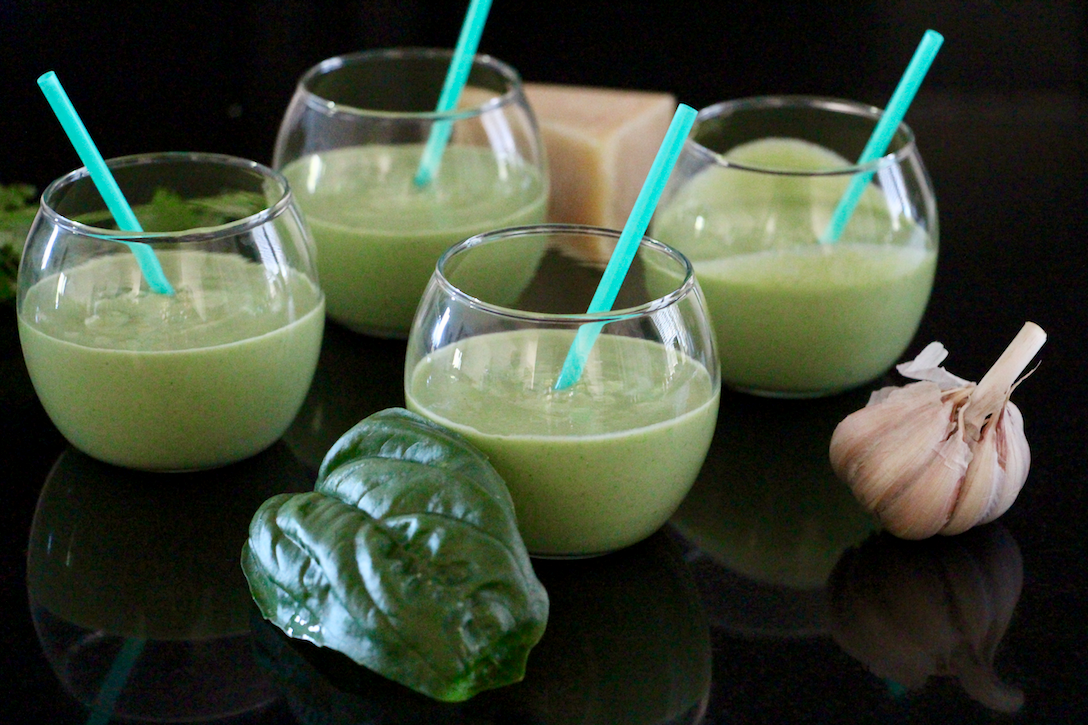 I think you're ready to trust me now…
Let's do this!
The recipe, Chef!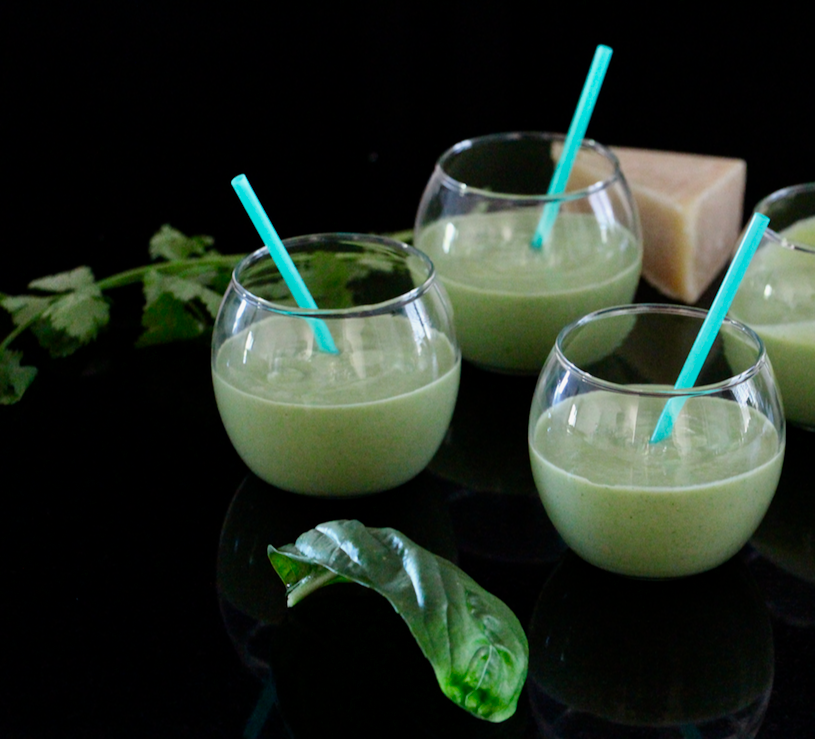 Print Recipe
Zucchini and Basil cold Soup
Ingredients
2 zucchinis (500 g)

2 cloves of garlic

1 vegetable stock cube

8 basil leaves

A few coriander leaves

35 g parmiggiano cheese

1 tablespoon olive oil

50 g cream

Salt

Pepper

Ground ginger
Instructions
1
Boil a large volume of salted water with the stock cube.
2
Cut the zucchinis in large cubes and cook them with the peeled garlic in the boiling water.
3
After 10 minutes, remove the zucchinis and garlic from the water with a drainer and place them in a bowl filled with cold water and ice cubes. This will help cool down the vegetables and maintain the green color.
4
Place the basil, the parmiggiano cheese cut in pieces, the coriander and olive oil in a large bowl or blender.
5
Add the zucchinis and garlic. Mix with your blender or hand mixer until you get a smooth mixture.
6
Add the cream and a littlt bit of the water in which you cooked the zucchinis (according to the consistency you want, in my case it was 50 g).
7
Season with salt, pepper and ground ginger.
8
Set aside in your fridge until you enjoy it.
Notes
You can get 8 to 10 little jars for your aperitif with the given quantities.