Hello my friends!
Anybody said pasta?? Vegetarian and absolutely delicious!
Rush to check to recipe out!!
Let's make red pepper and artichoke spaghetti!
The recipe, Chef!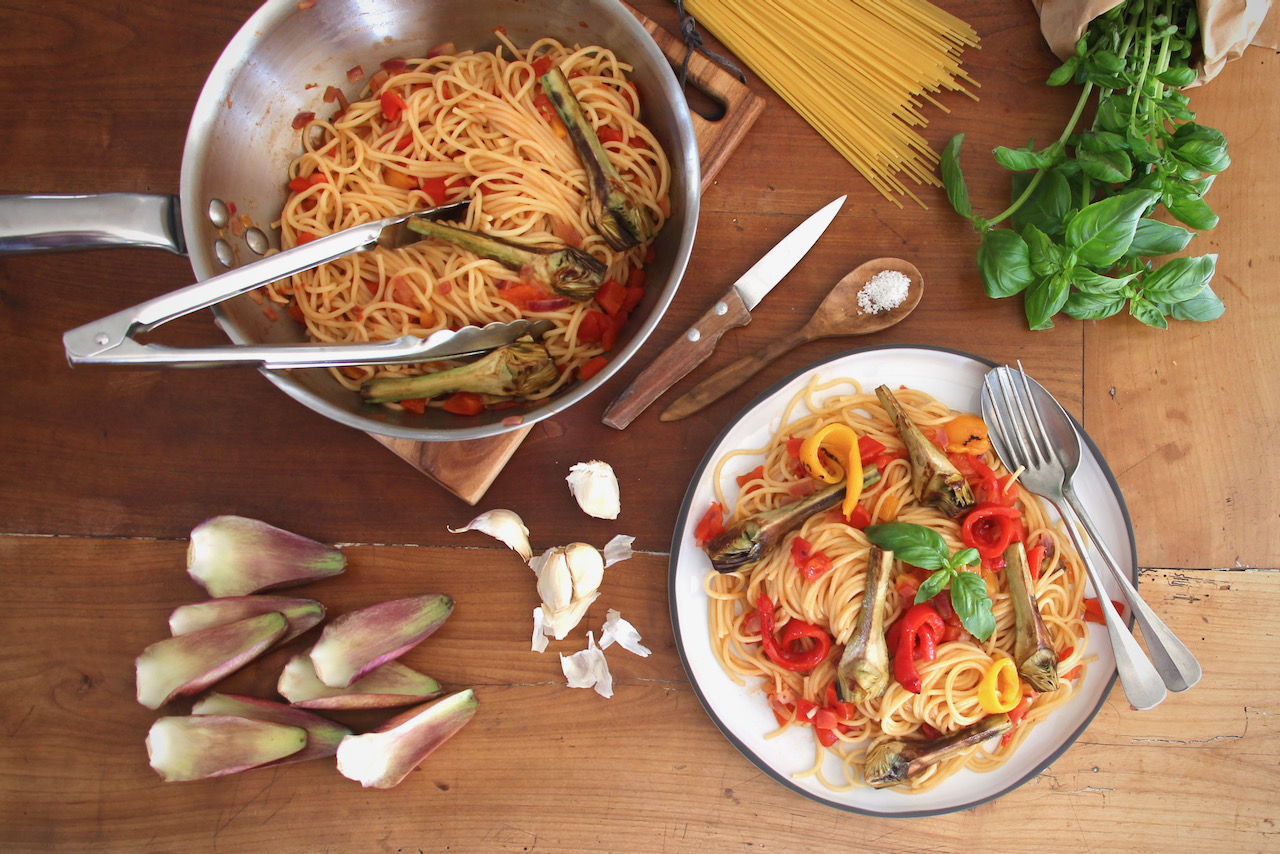 Print Recipe
Red Pepper and Artichoke Spaghetti
Ingredients
400 g spaghetti

1 tbsp coarse salt

2 small fresh artichokes

4 tbsp olive oil

1 can roasted red peppers (3 red peppers approx)

1 red onion

1 garlic clove

50 g tomato sauce

1/2 tsp curcuma

1/2 tsp ground ginger

Salt

Pepper
Instructions
1
Boil a large volume of water with coarse salt.
2
Cook the spaghetti 2 minutes less than the time instructed on the package.
3
Once the spaghetti cooked, set aside 2 ladles of water and drain the pastas.
4
In the meantime, heat 3 tbsp olive oil in your sauté pan.
5
Remove the hard leaves of the artichokes, cut the softer one at 2/3 of the height. Cut them in 4.
6
Stir fry in your sauté pan for 5 to 6 minutes (check cooking with a knife). Set aside.
7
Pour one tbsp of olive oil in your sauté pan and add the chopped onion and grated garlic.
8
Add the red peppers cut in cubes, the tomato sauce and cook at medium heat for 5 minutes.
9
Add salt, pepper, curcuma and ginger.
10
Pour the 2 ladles of water, and after 2 minutes add the spaghetti. Combine.
11
Place the artichokes on top to warm them up and serve after 2-3 minutes.