Today chocolate is under the spot lights on the blog. It has been a while since I wanted to share with you this recipe that I learned at the Alain Ducasse cooking school: the chocolate tart.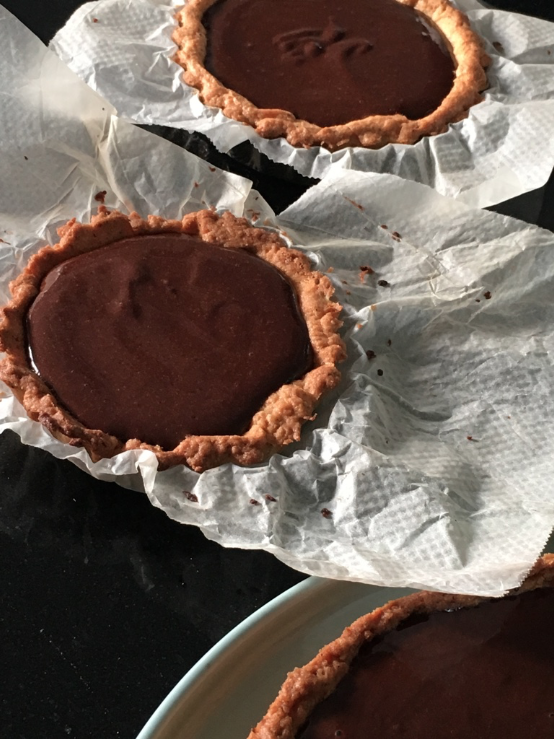 It is very easy to bake and can be presented in several ways.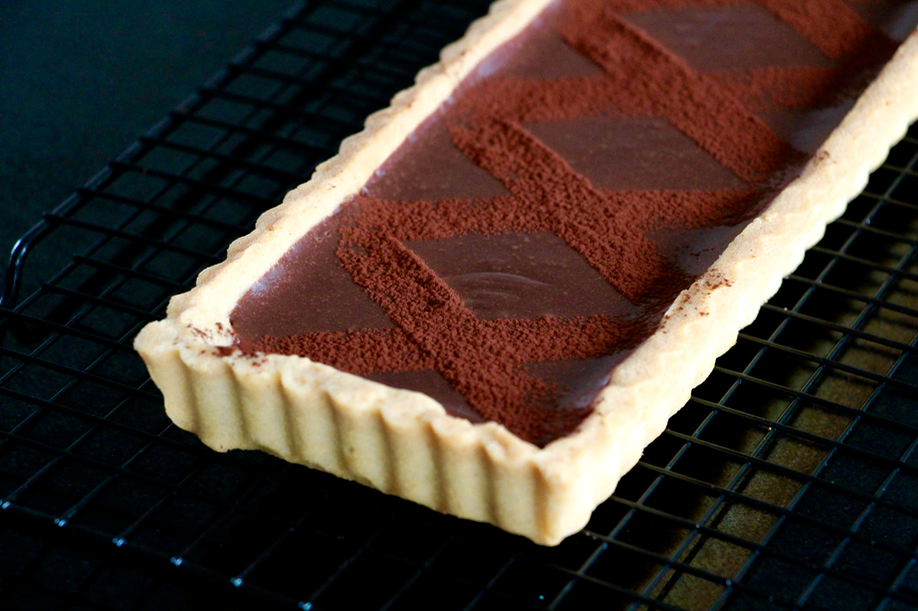 Let's start with the pastry (that I recommend to prepare the day before): at the time of my cooking class I prepared the chocolate tart with a sugar pastry. Here I suggest it with my usual shortcrust pastry. But you could make a shortbread pastry, in its basic version or in its hazelnut version for instance.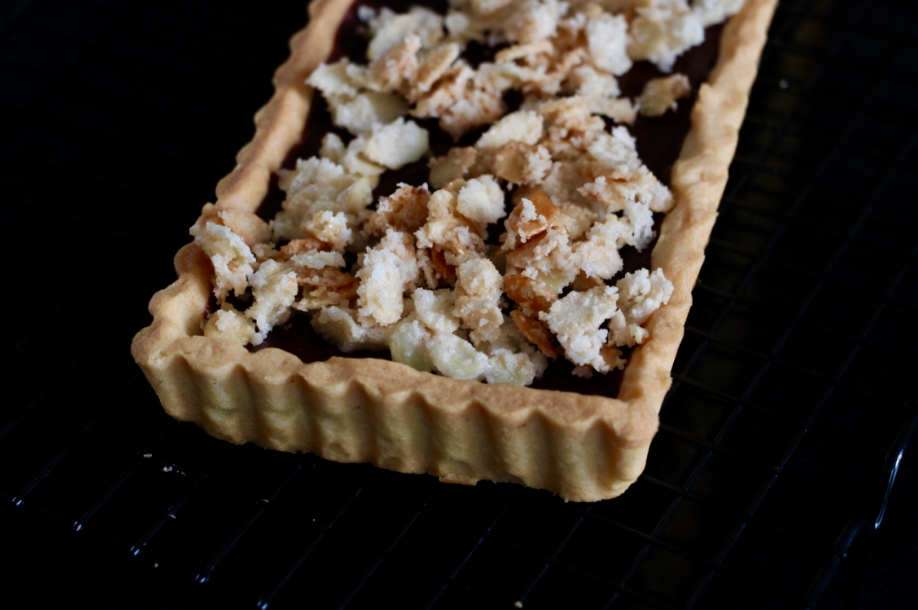 The toppings: you can leave the tart just as it is, without any additional topping. It's already very good. Or you can add cocoa powder, almonds grilled with sugar or spread pralin on top. So delicious…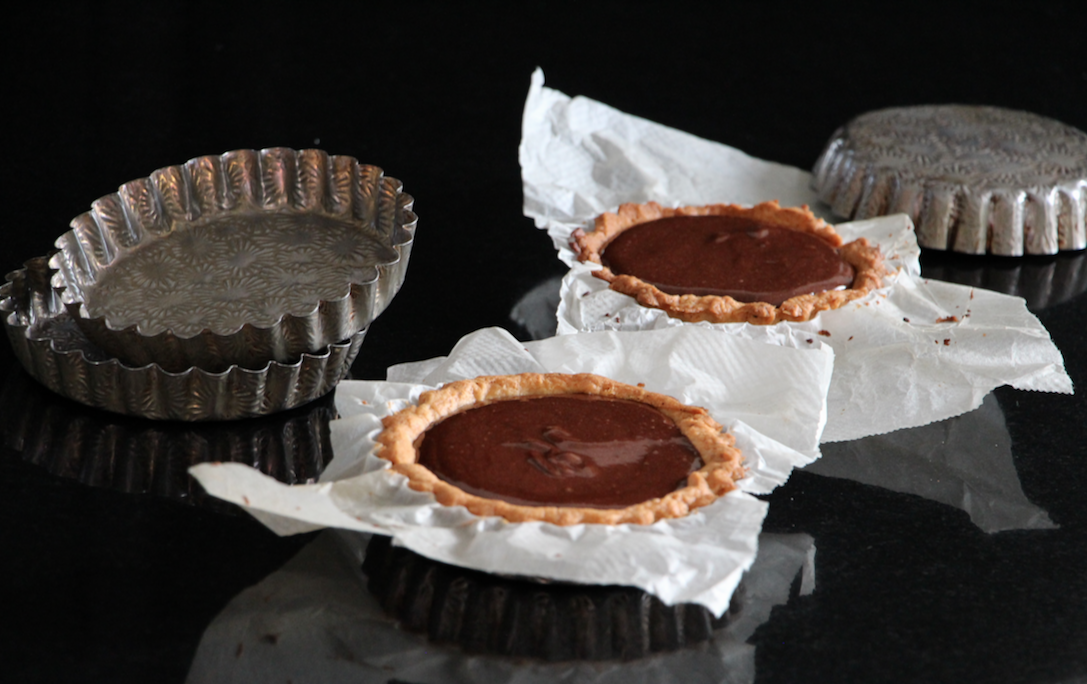 And if you want something more, you can make a caramel and chocolate tart: spread a layer of salted butter caramel before the chocolate ganache. You can also add fresh fruits such as bananas or pears if you like the combination.
So be creative and tell me more about your ideas!!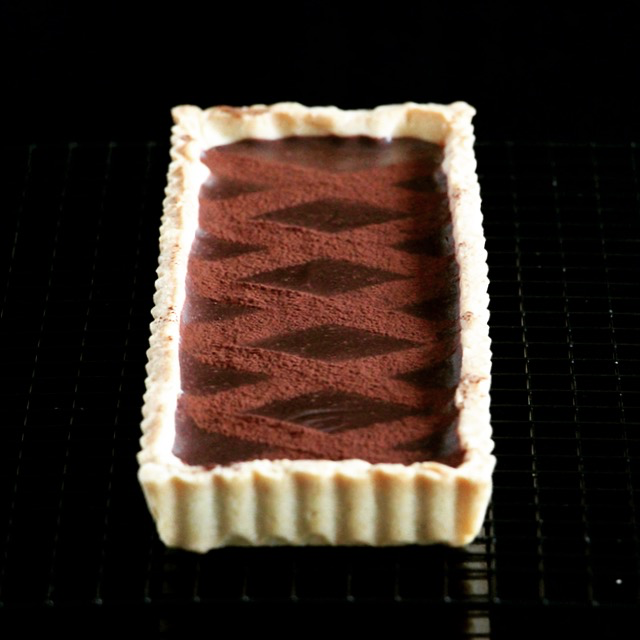 And as always, the choice of ingredients is very important, especially when one of them is preponderant. I used the dark chocolate Force Noire by Cacao Barry. You have to make sure that your chocolate isn't too sweet or you might end up with a queasy tart.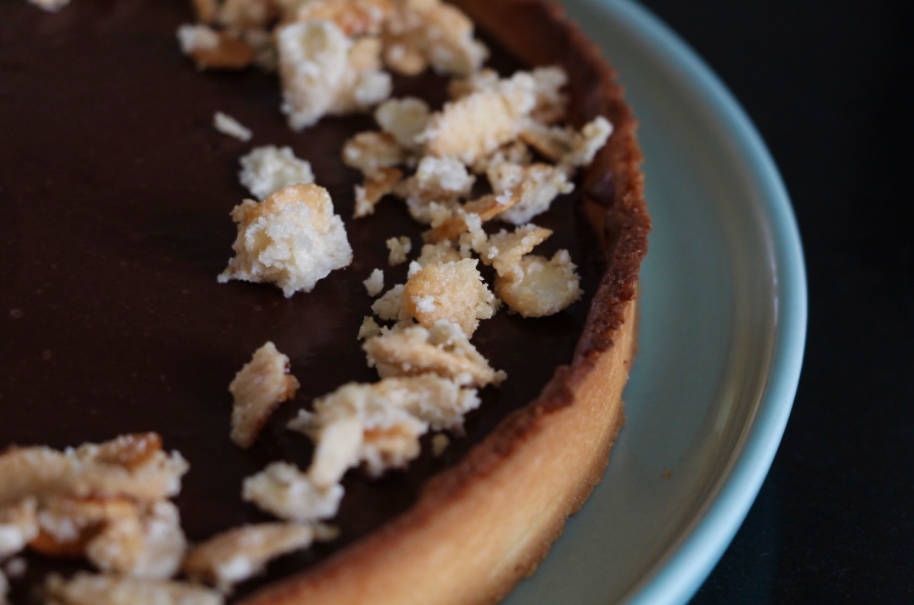 Here the quantities are perfect for a 22 cm diameter mold or ring. I also make individual tarts or small ones for a sweet buffet!
Let's bake chocolate!!
The recipe, Chef!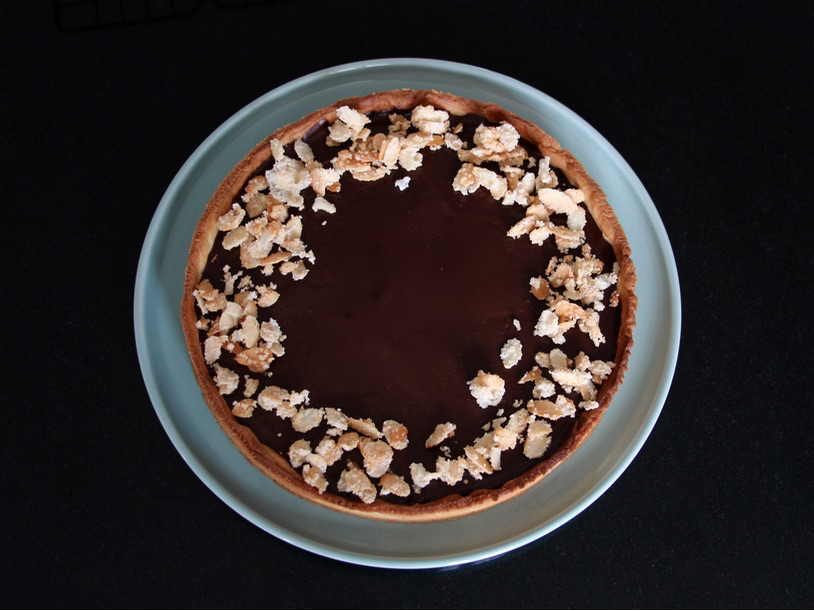 Print Recipe
Chocolate Tart by Alain Ducasse
Ingredients
1 pastry

125 g milk

125 g cream

45 g sugar

2 egg yolks (40 g)

170 g chocolate

Butter for the mold
Instructions
1
Preheat your oven at 180 degrees.
2
Spread your pastry and place it in your buttered mold.
3
Use a fork to make small holes and place a baking paper and ceramic balls on the pastry.
4
Bake 15 minutes then remove the ceramic balls. Bake again 5 minutes. Your pastry should have a golden color.
5
Wait a few minutes before unmolding. Place the pastry on your serving dish.
6
In the meantime boil the milk and cream together in a saucepan.
7
Mix the egg yolks and sugar until you get a foamy mixture.
8
Add the milk / cream and pour back in the saucepan.
9
Cook at medium heat for 4-5 minutes and keep whisking. You should get a very smooth mixture.
10
Remove from the heat and add the chocolate pieces. Wait 2-3 minutes for the chocolate to melt and mix.
11
Pour the ganache still warm on the pastry.
Notes
If you want to add grilled almonds, take 80 g of flaked almonds. Heat in a frying pan 50 g sugar with 5 cl water. When the mixture looks like a syrup, add the almonds and mix from time to time. The sugar will crystallize and your almonds will be stuck together. Remove from the heat and place on your cold tart.