Hello my lovelies!
Halloween is coming and I didn't have a pumpkin pie recipe on the blog so far… What was I waiting for???
Finally, I did what I had to do: bake a pumpkin pie and share it with you!
Let's see the recipe, Chef!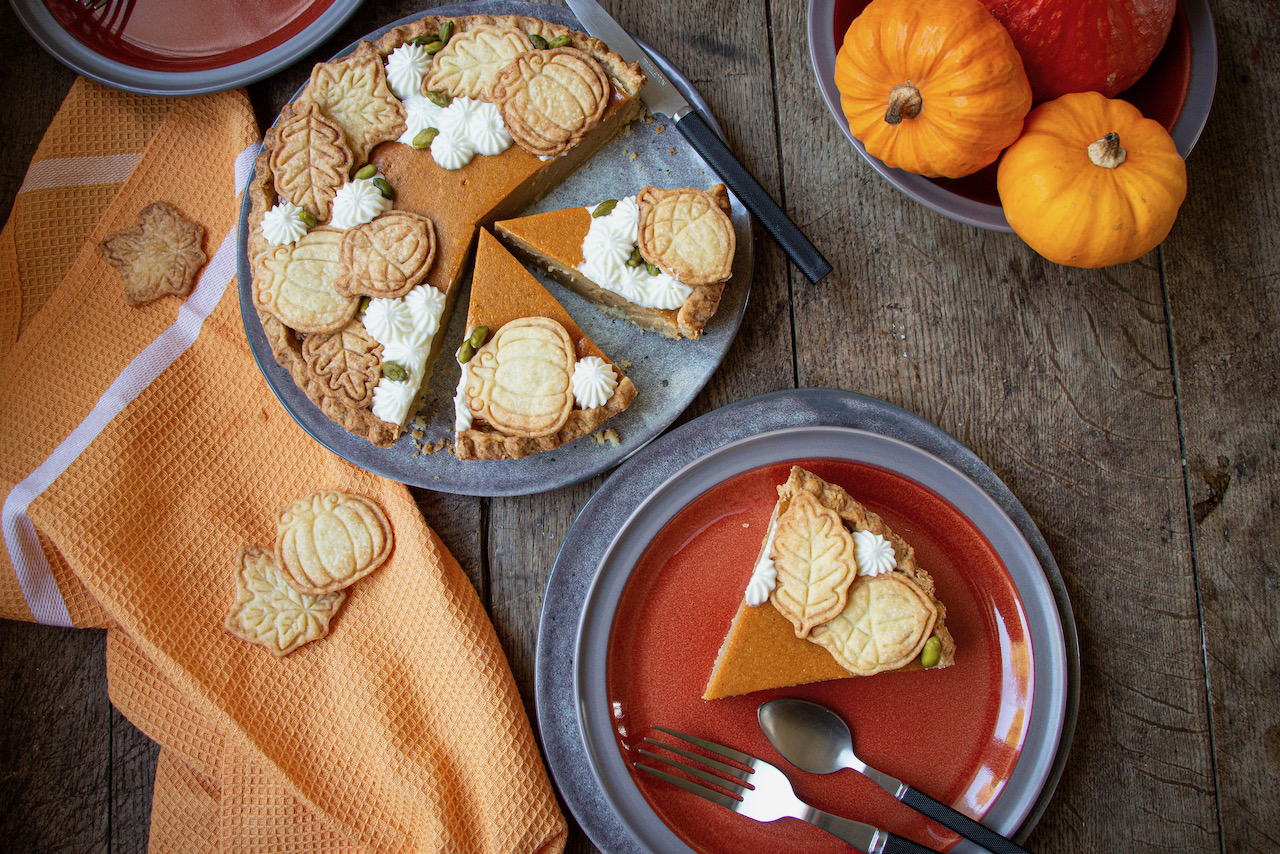 Print Recipe
Ingredients
Pastry

160 g butter

85 g sugar

245 g flour

2 tbsp cold water

Garniture

100 g brown sugar

20 g flour

2 tsp pumpkin spice

1/2 tsp flower salt

480 g pumpkin puree

170 g milk

2 eggs

120 g mascarpone

1 tsp vanilla sugar
Instructions
1
Combine butter and sugar until homogeneous.
2
Add the flour and water, combine.
3
Set aside in your fridge.
4
Combine the brown sugar, flour, pumpkin spice and flower salt.
5
Pour the pumpkin puree in a sauce pan, add the previous mix on top.
6
Heat to a simmer for 5 minutes whilst whisking.
8
Pour the milk, eggs, mascarpone and vanilla sugar in a large bowl. Combine.
9
Add the pumpkin puree and combine until homogeneous.
10
Preheat your oven at 210 C / 410 F degrees.
11
Spread your pastry with a 3-4 mm thickness. Place into the mold.
12
Pour the batter on the pastry and put in the oven.
13
After 15 minutes, lower the thermostat to 175 C / 350 F degrees and cook 35 more minutes.
14
In the meantime, take the remaining pastry. Make a ball and spread it.
15
Shape biscuits with Halloween cutters.
16
Cook the 14-15 minutes at 175 C / 350 F degrees (I cook them with the pumpkin pie at the end of cooking).
17
Remove the pie and biscuits from the oven.
18
Leave to cool down on a cooling rack. Place the biscuits on the pumpkin pie.