I know I mention it quite often, I'm a member of a Facebook group of mums who help each other with tips about cooking and baking. A few days ago, I had made a delicious syrup, in a rather large quantity. I didn't know what to do with the remaining part. A mother, Marie-Christine, suggested an idea… So here it is, my Marie-Christine pear, lime and chocolate tart!!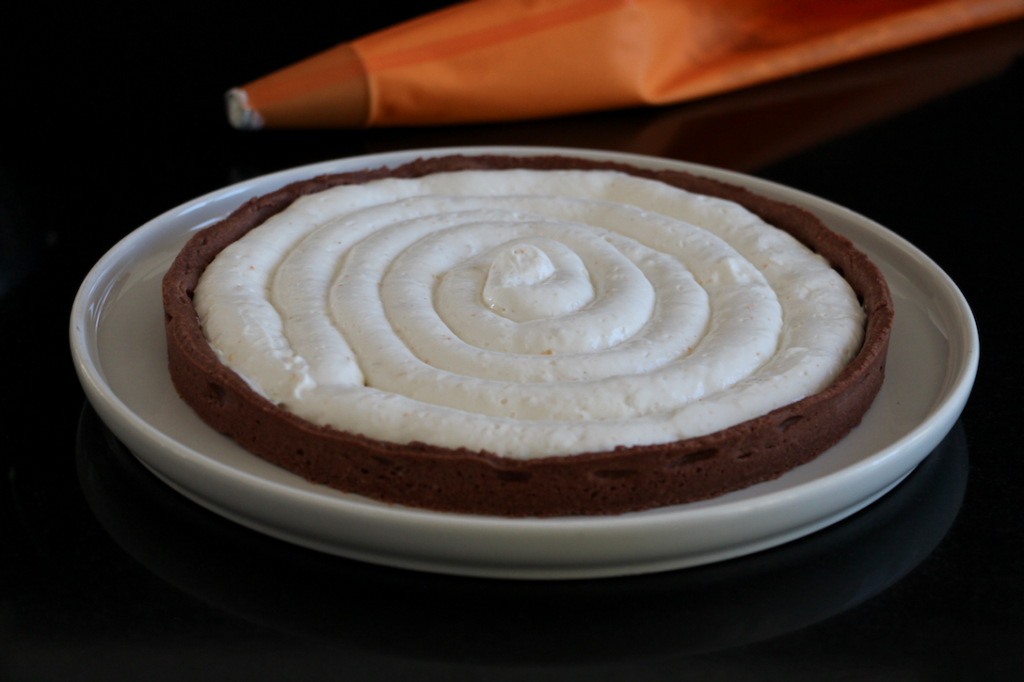 First of all, thank you Marie-Christine!! Sometimes, you just need a little extra push to get beyond your habits. I hope you will like the recipe!!!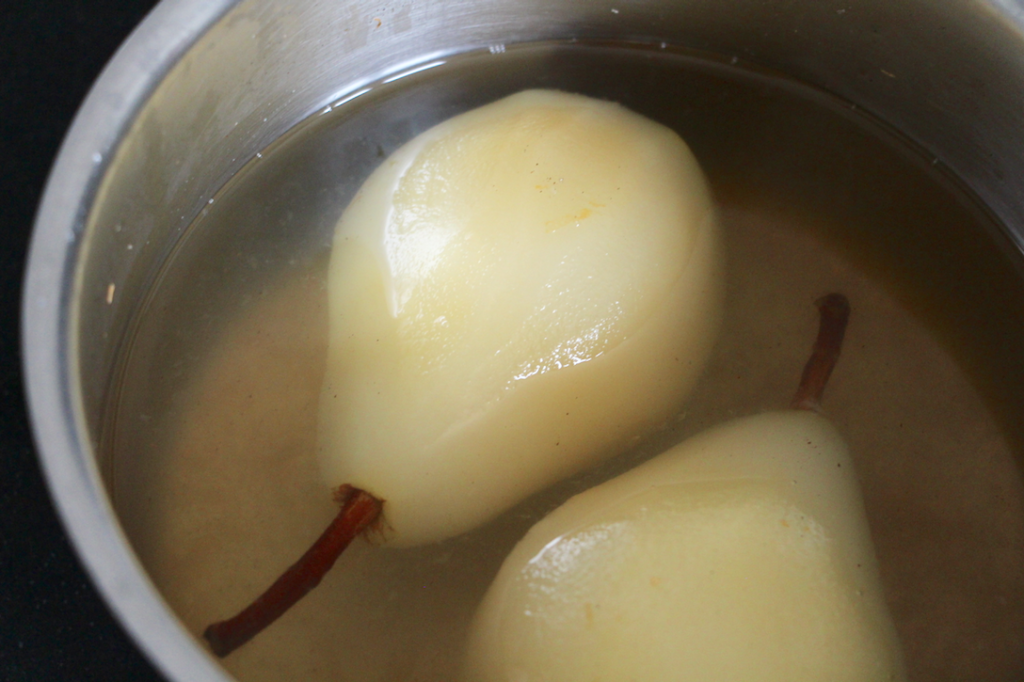 As I said I had a syrup made with pears and lime that I used to make a super smooth mousse. Nothing very complicated here, just mascarpone, a no sugar chantilly cream and the syrup…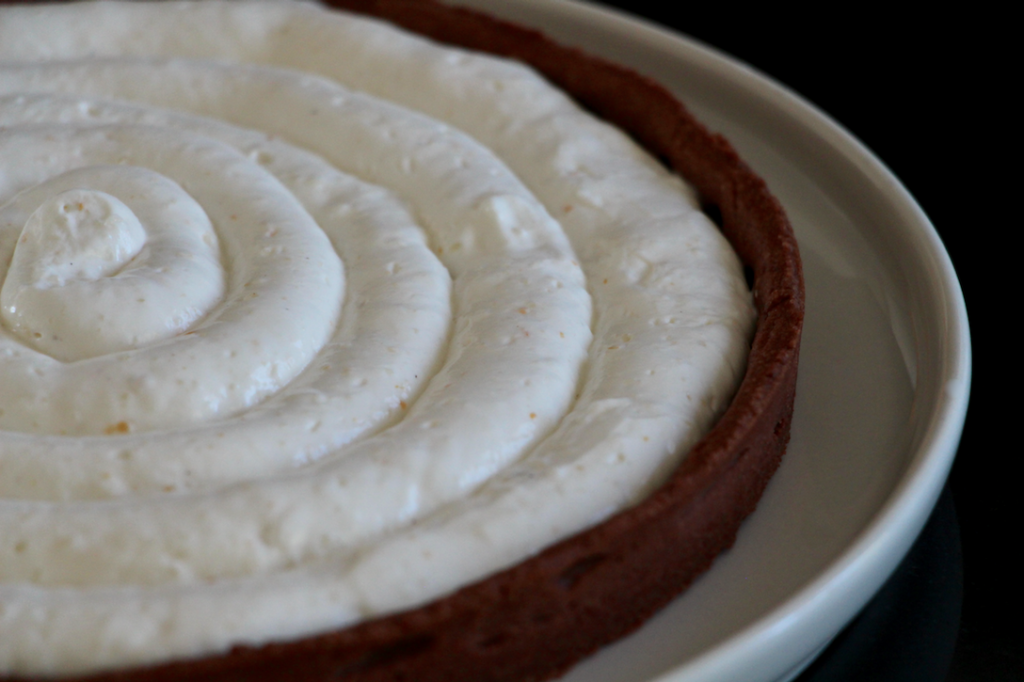 For a change, I made my chocolate and almond shortcrust pastry (super yummy!!). But you can also use the usual shortcread pastry or the shortcrust pastry.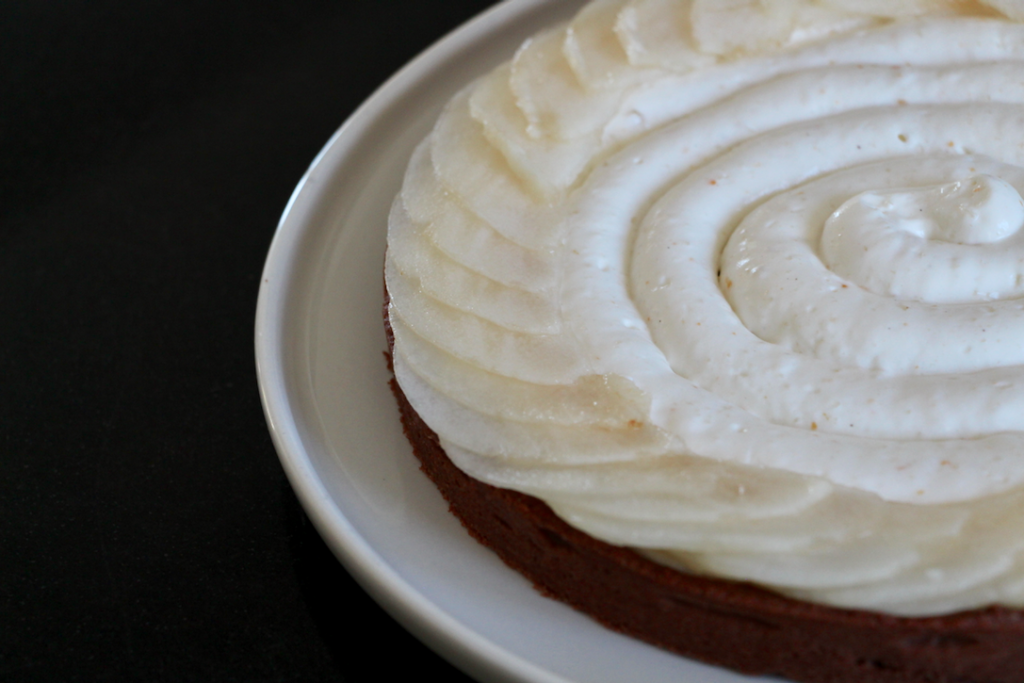 A few slices of fresh pear, melted chocolate for the decoration and that's it!!
(The below quantities will be perfect for a 22 cm diameter tart).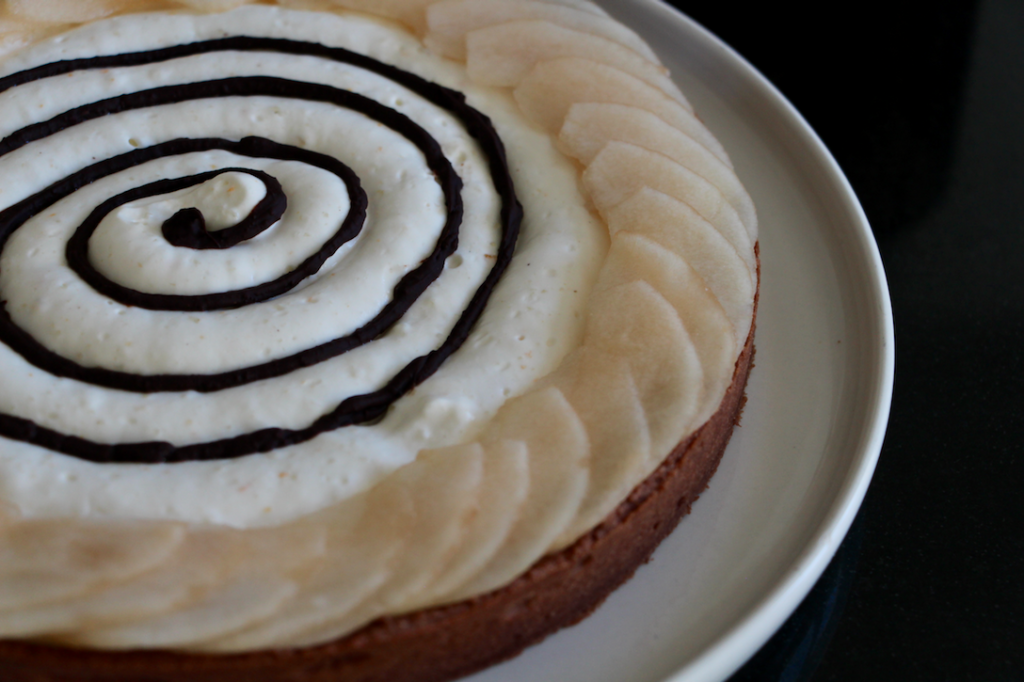 Did I convince you?
Let's do this!!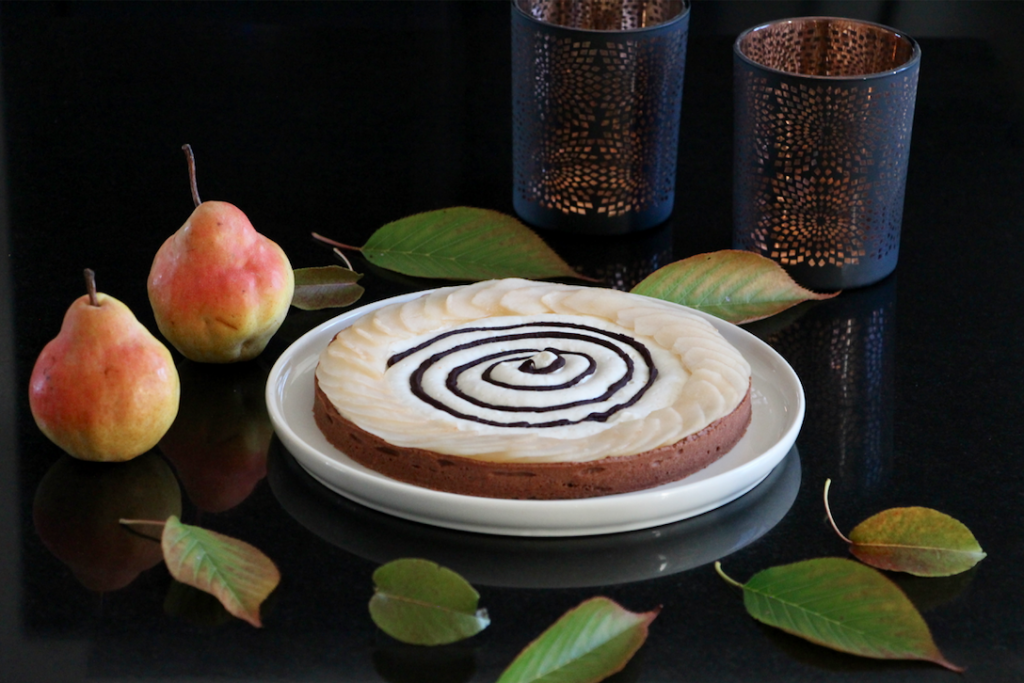 The recipe, Chef!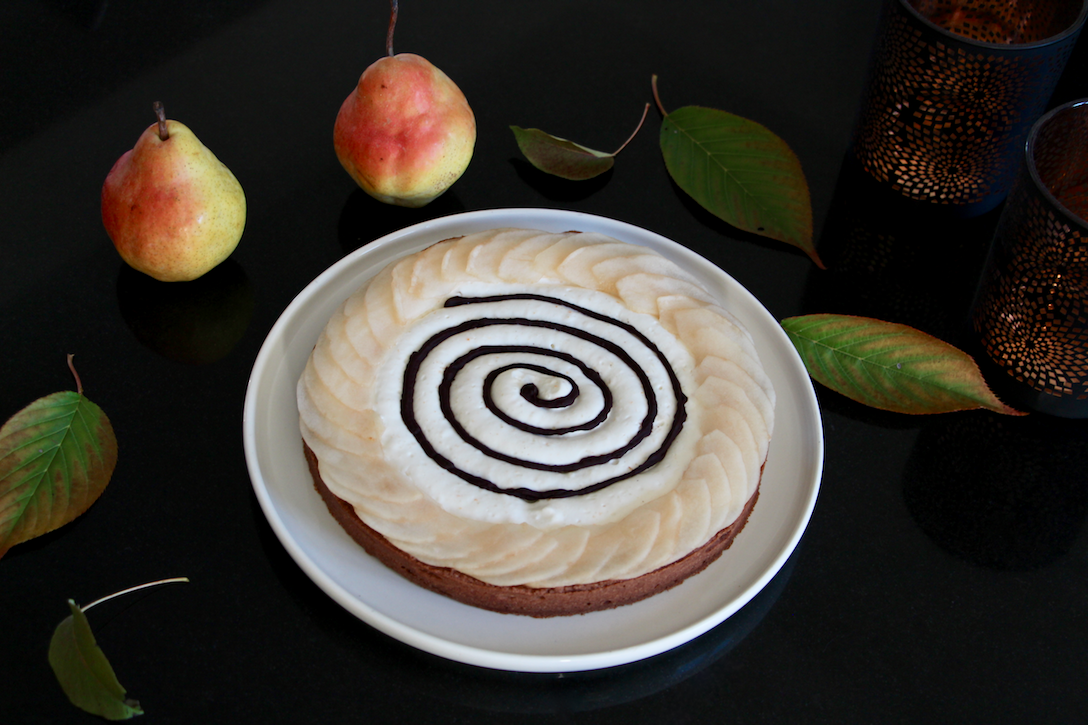 Print Recipe
Pear, Lime and Chocolate Tart
Ingredients
1 chocolate and almond pastry

150 g sugar

1 pear

60 g water

1 pinch vanilla powder

One lime zest (one lemon, one orange, or half grapefruit)

1/2 lemon juice

2 sheets of gelatine

125 g mascarpone

125 g liquid cream (30% fat)

1 pear
Instructions
1
Make a syrup: boil in a small saucepan the water, sugar, vanilla powder, the lime zest and lemon juice.
2
Add one pear peeled and cut in pieces.
3
Let cook at low heat with cover for 40 minutes.
4
During that time, spread the pastry, place it in your buttered mold and bake 17 minutes.
5
5 minutes before the end of syrup cooking, place the gelatines sheets into cold water.
6
Mix the syrup and cooked pear cubes with a hand mixer and add the gelatine sheets. Mix a little.
7
Let cool down at room temperature.
8
Check the consistency from time to time. When the syrup gets more compact, mix it gently with the mascarpone. Set aside in your fridge.
9
Whisk the cream until you get a chantilly cream (do not add sugar here).
10
Add the chantilly cream to the mascarpone/syrup with a spatula.
11
Set aside in your fridge for 10 minutes.
12
Pour the mousse onto the baked pastry.
13
Peel the second pear and slice it with a mandoline. Place the slices on the boarder of the tart.
14
Set aside in your fridge until serving.
Notes
You can add melted chocolate for have a nice decoration. You won't use the total chocolate almond shortcrust pastry, use the remaining part for another tart or keep it in your freezer.