Hello my friends!
You know I'm a huge fan of appetizers. At home, each Friday evening, we have a table full of appetizers for our dinner. A nice family time…
Today's recipe is perfect for such occasion. You're going to love my sausage skewers.
Let's see the recipe, Chef!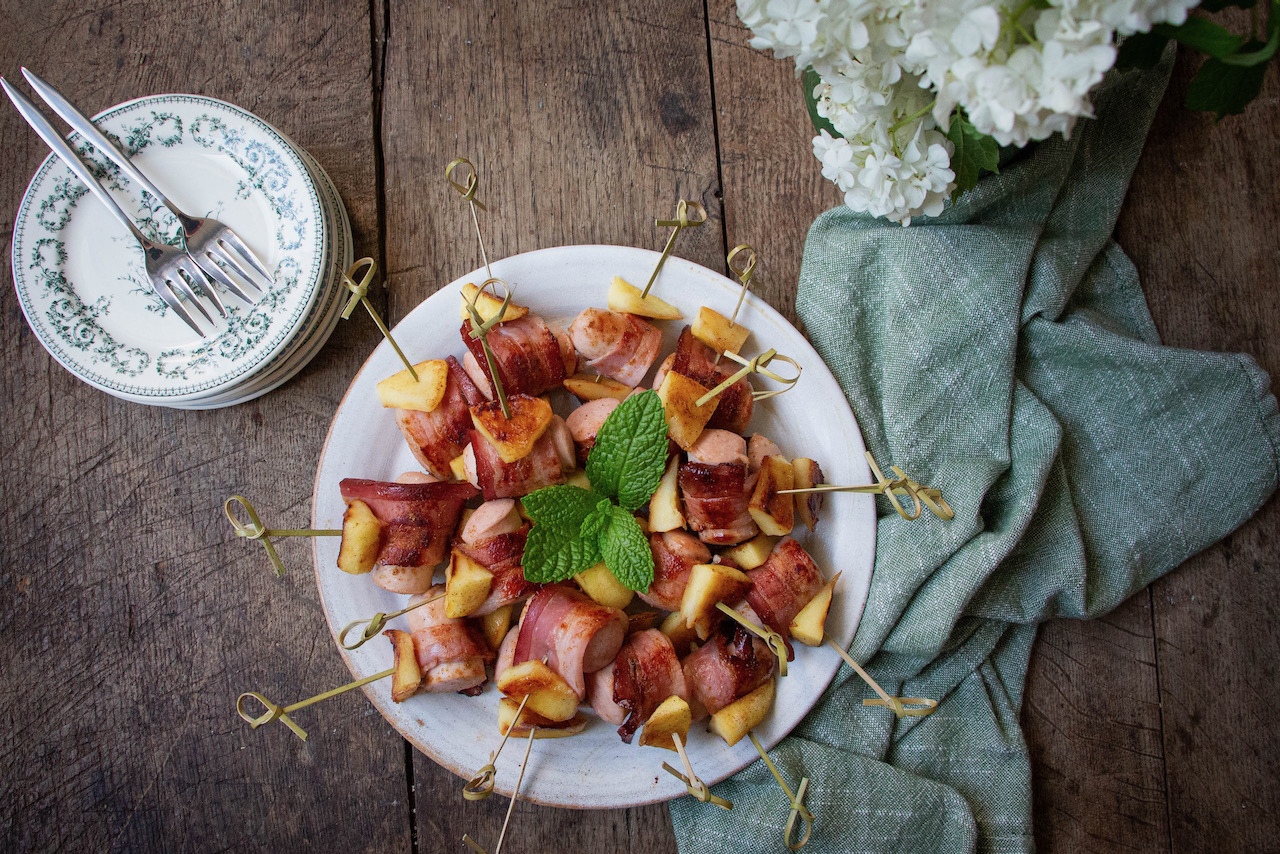 Print Recipe
Ingredients
20 g butter

1 apple

1/4 tsp ground cinnamon

4 white sausages

8 slices of bacon

1/4 tsp ground cumin

Pepper
Instructions
1
Melt the butter in a frying pan.
2
Add the apple cut in 16 slices. Spread ground cinnamon.
3
Cook until golden on each side. Set aside.
5
Roll half a bacon slice on each sausage piece. Maintain the bacon with a wooden stick.
6
Stir fry in the previous frying pan.
7
Spread ground cumin. Add pepper.
8
Cook 4 to 5 minutes on each side.
9
Cut your apple slices in two.
10
Add half a slice of apple on both sides of the wooden stick.