Hello my lovelies,
If you like figs you'll be glad. If you like cakes, you'll be glad too! 😉 Shall I go on?
Here's my moist cake with figs, a delicate dessert super easy to make!
Let's see the recipe, Chef!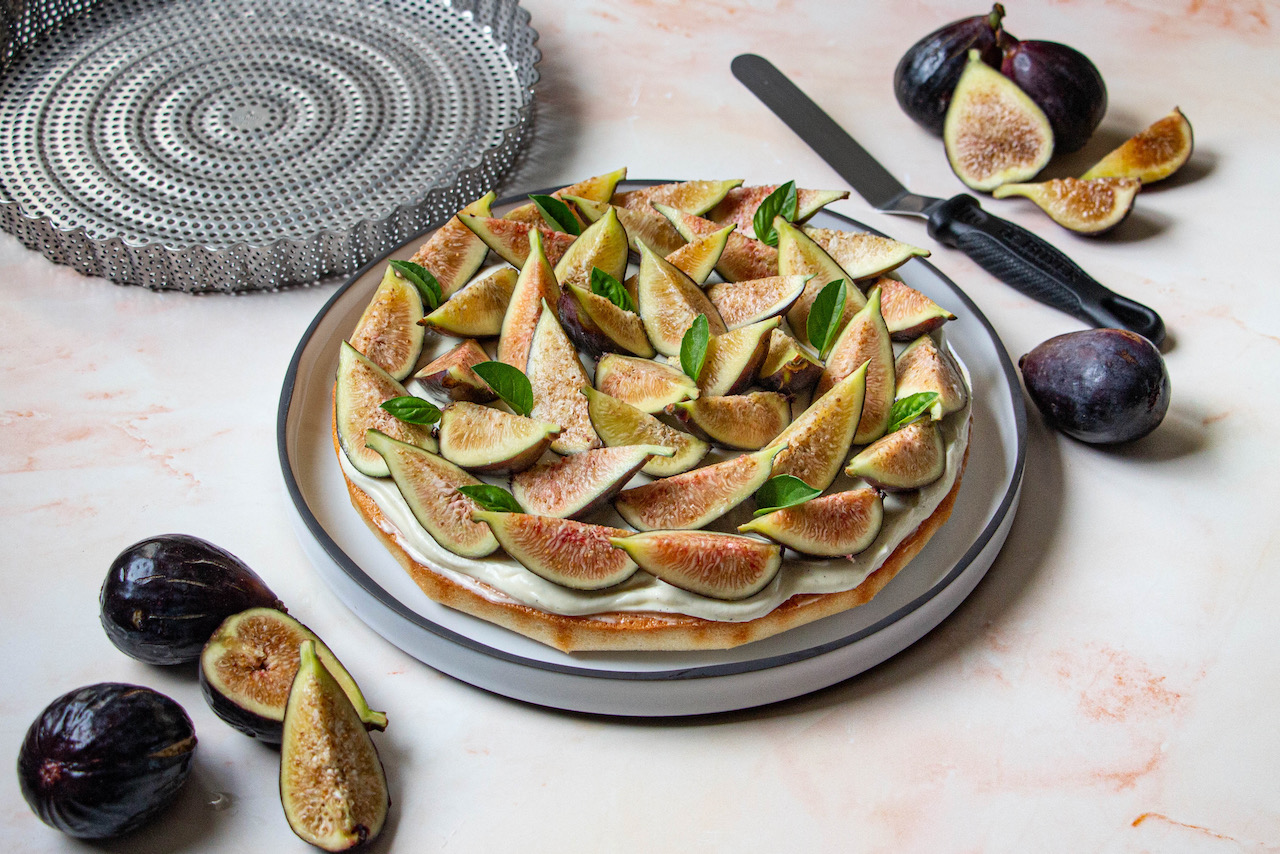 Print Recipe
Ingredients
Financier cake

4 eggs whites (approximately 135 g)

165 g icing sugar

105 g ground almonds

105 g salted butter

50 g flour

Topping

60 g white chocolate

40 g + 80 g whipping cream

1 tsp honey

500 g fresh figs
Instructions
1
Pour 40 g of cream and the honey in a small saucepan.
2
Heat just to the boiling point.
3
Melt the white chocolate in a double boiler.
4
Add the hot cream into the melted white chocolate.
5
Add the 80 g of cold cream, combine.
6
Cover the surface with plastic wrap and set aside in your fridge for at least 2 hours.
7
Preheat the oven at 170 C / 340 F degrees.
8
Melt the butter in a saucepan and let cook a little until it starts to smell of hazelnut.
9
Combine the dry ingredients (sugar, ground almonds, flour).
10
Whisk to combine then gradually add the egg whites.
11
When the batter is mixed well, drizzle in the brown butter. Whisk.
12
Pour the batter into the mould.
13
Bake for approximately 25 minutes (the financier should be golden).
14
Set aside on a cooling rack.
15
Whisk the ganache with an electric beater until firm and rather compact in texture.
16
Spread the ganache over the cooled cake and flatten the surface with a spatula.
17
Cover the surface with quartered figs.
18
Store in the refrigerator until ready to serve.