For over a year now, the mascarpone and apple cake is the best seller of the blog, by far with over 200K connexions up to now!!
I have had  quite a few demands for a dairy free version for those who can not have lactose.
So today, here is the moist dairy free apple cake.
I had to make a few experiments to find the right dosage of ingredients and I finally got it.
I made a blind test on my children (is it bad to use kids for work purpose???), I served the moist dairy free apple cake without saying anything. They didn't see any difference! So I have here a version very close in terms of texture and taste as the original mascarpone and apple cake!! Victory!!
To be precise, I put soy yogurt "Greek style" instead of the usual mascarpone, I reduced the number of eggs and slightly increased the amount of flour to get the right texture for my batter.
Honestly, it's really difficult to see or taste the difference!!
The utensils:
A large bowl and my professional whisk by De Buyer
Or my kMix by Kenwood
My Affinity frying pan by De Buyer
My 26 cm diameter cake mold.
You can make the same recipe in an 18 cm diameter mold if you divide all quantities by 2.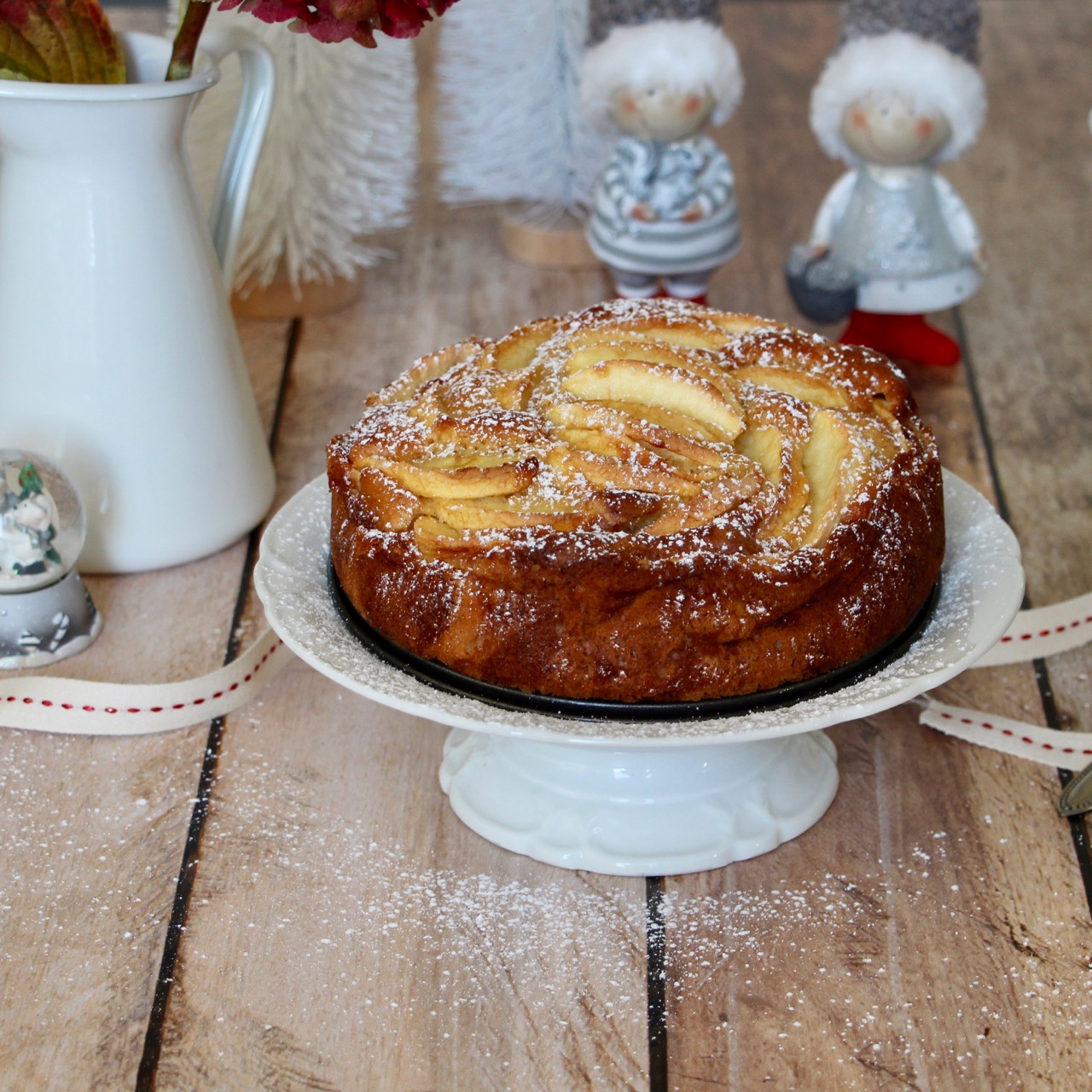 You're all set to start baking.
The recipe, Chef!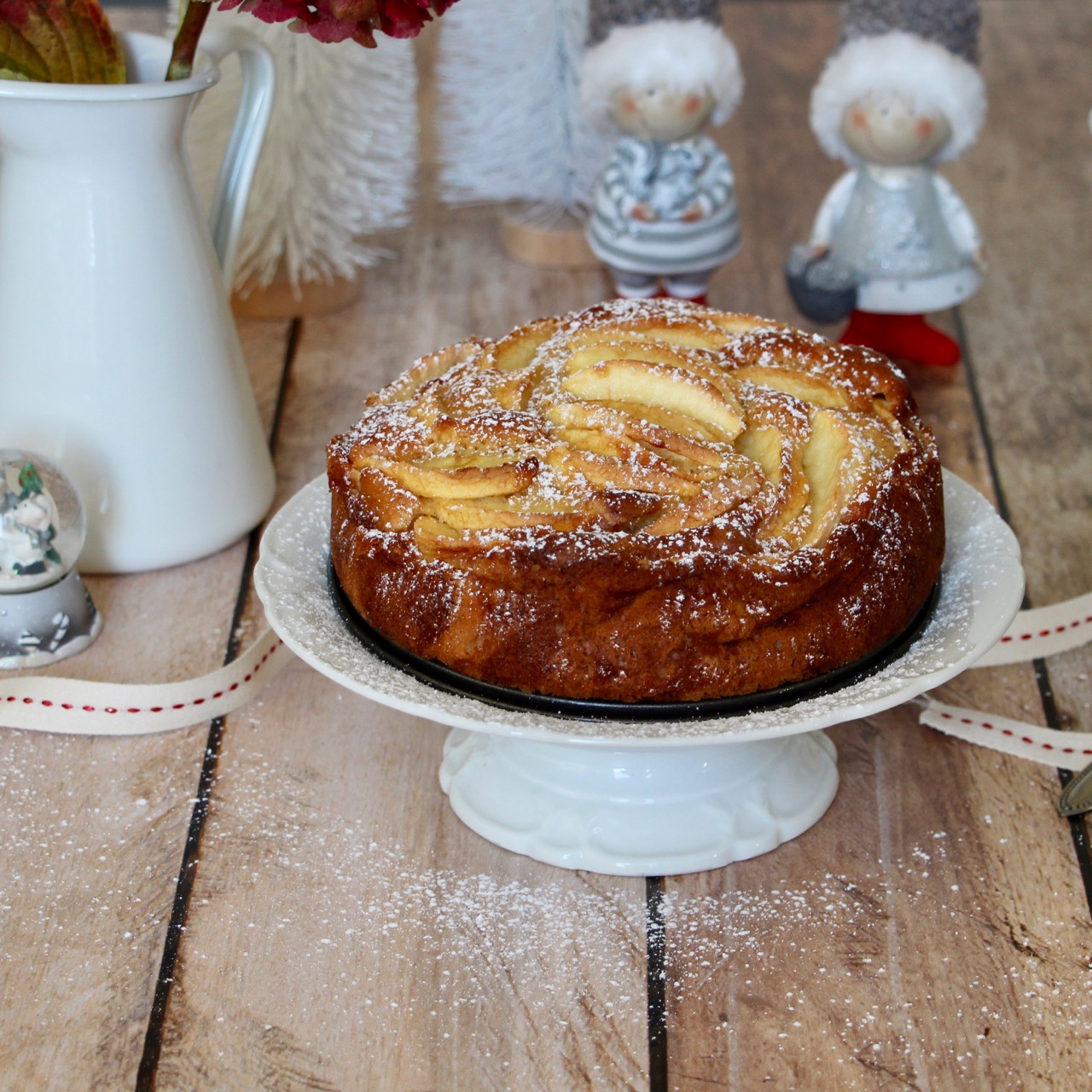 Print Recipe
Moist Dairy free Apple Cake
Ingredients
4 apples
2 tablespoons coconut oil
30 g sugar
3 eggs
150 g sugar
250 g soy yogurt
230 g flour
16 g baking powder
1/2 teaspoon ground cinnamon
1 pinch flower salt
2 tablespoons brown sugar
2 teaspoons icing sugar
Instructions
1
Peel 2 apples and cut them in cubes.
2
Heat the coconut oil in a frying pan and add 30 g sugar.
3
Add the apples and cook them for 10 minutes at medium heat, mix from time to time.
4
Preheat your oven at 170 degrees.
5
Beat the eggs and add 150 g sugar.
6
When the mixture gets foamy, add the soy yogurt.
7
Add the flour and baking powder.
8
Finally add the flower salt and cinnamon, mix gently with a spatula.
9
Peel the 2 remaining apples and cut them in slices.
10
Pour the caramelized apple cubes in your batter then pour the whole thing in your mold.
11
Place the slices of apple in the shape of a rose. Spread with brown sugar.
13
Once baked, wait at least 20 minutes before spreading icing sugar.