Hello my friends!
Is time for a yummy treat? If yes, you might be interested by the following… Just sayin' 😉
Let me introduce my banana upside-down cake.
The recipe, Chef !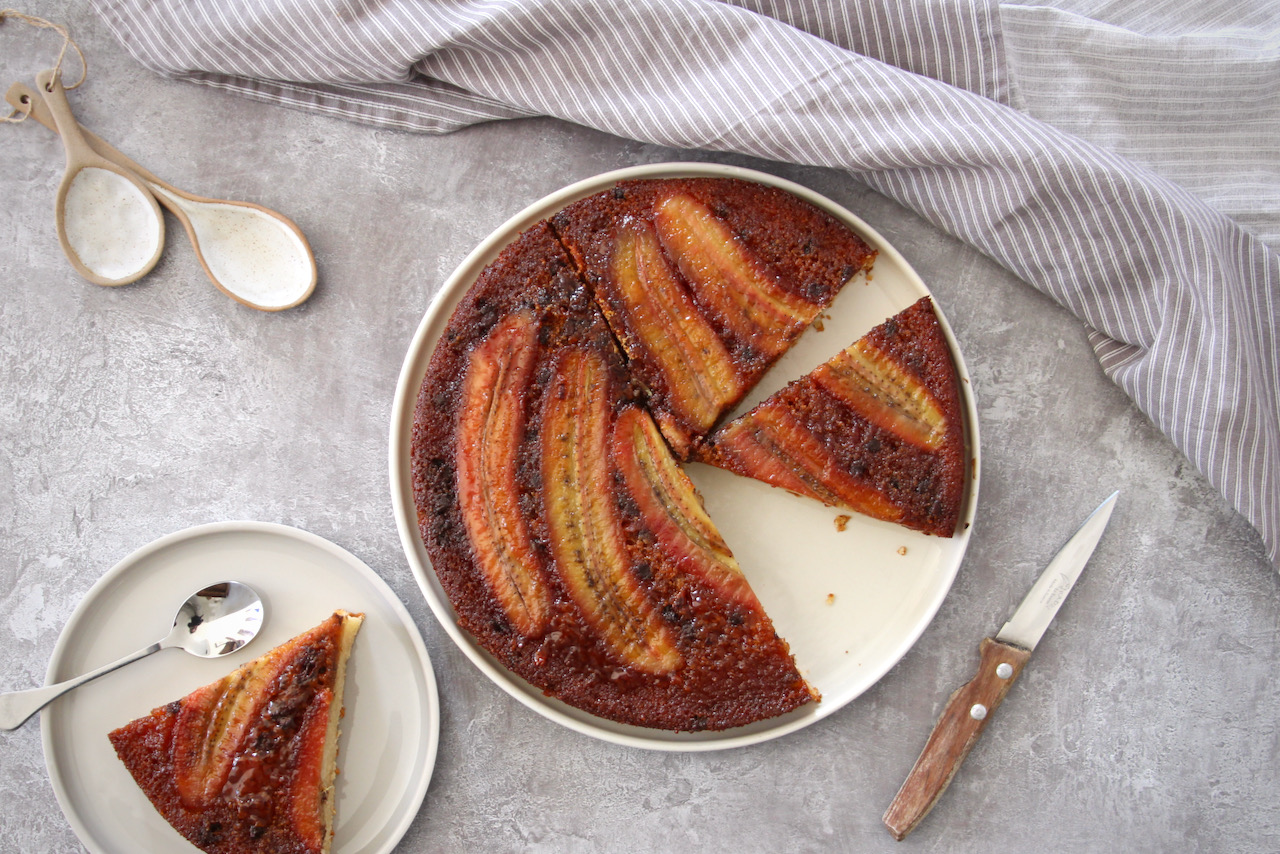 Print Recipe
Ingredients
Roasted bananas

3 bananas

120 g sugar

60 g butter

Caramel

90 g sugar

25 g glucose syrup

20 g water

Cake

160 g all purpose flour

70 g almond powder

50 g brown sugar

10 g baking soda

2 large eggs

150 g Greek yogurt

1 tbsp cream

1 tbsp Rhum

2 tbsp chocolate chips (optional)
Instructions
1
Melt the butter with sugar in a frying pan at medium heat.
2
Add the bananas cut in half. Cook 3 minutes.
3
Place the bananas, cut side to the bottom, in your mold covered with parchment paper.
4
Set aside the remaining butter and sugar mixture.
5
Pour the ingredients in a sauce pan. Heat at medium/high.
6
When the caramel gets brown, pour in the mold around the bananas.
7
Preheat your oven at 180 C / 355 F degrees.
8
Pour the flour, almond powder, 70 g brown sugar, baking soda in a large bowl. Combine.
9
Add the yogurt, cream, the 2 egg yolks and Rhum. Combine.
10
Add the rest of butter and sugar that you set aside and combine.
11
Whisk the egg whites until firm and foamy.
12
Add the egg whites to the batter and mix gently with a spatula. Add the chocolate chips.