Hello my friends!
Another recipe that I did with you guys live on Facebook and that ends up here… because it's sooo good!
Here is my mango mousse.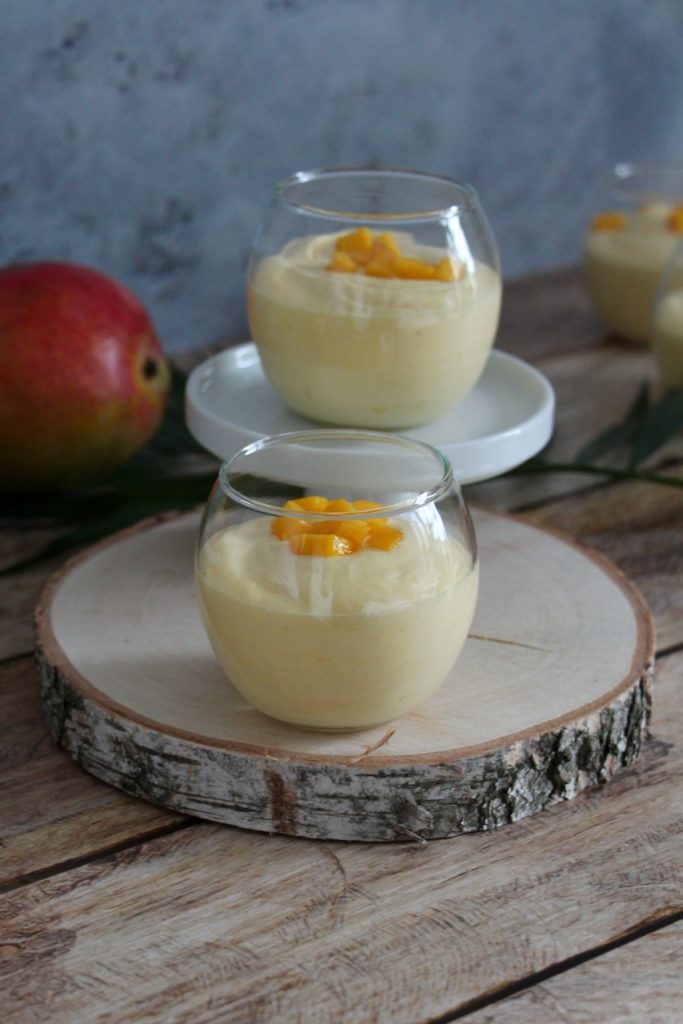 And who says live recipe, also says easy recipe! So to put it in a nutshell: it's yummy and easy to prepare! Quite a good deal I would say!
So before sharing the mango mousse recipe with you, let me give a few advices:
– First, you can decide to make this recipe with other fruits than mango if you don't have any or if you don't fancy it that much. Avoid too juicy fruits though, your mousse should have a firm texture. Strawberries, raspberries, apricots, peaches, pears, etc will be great ingredients for a mousse.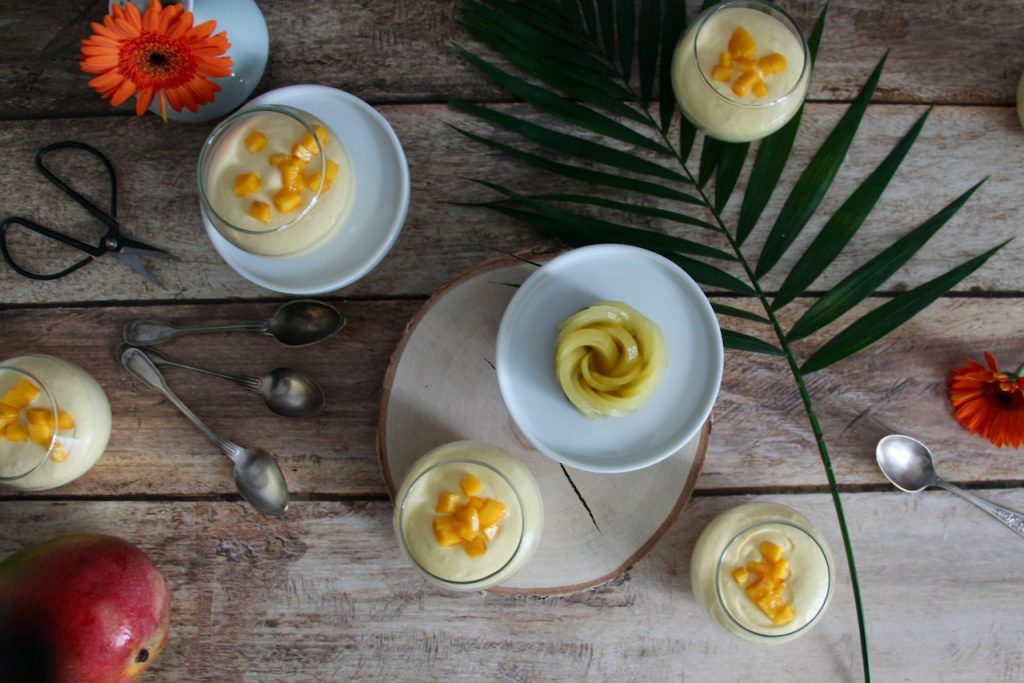 – Second, I mention gelatine in my ingredient list as an option. Here, in my jars I didn't add any. But, if you take this mango mousse recipe to make an entremet or a charlotte, the gelatine will come very handy. You will need a very firm texture.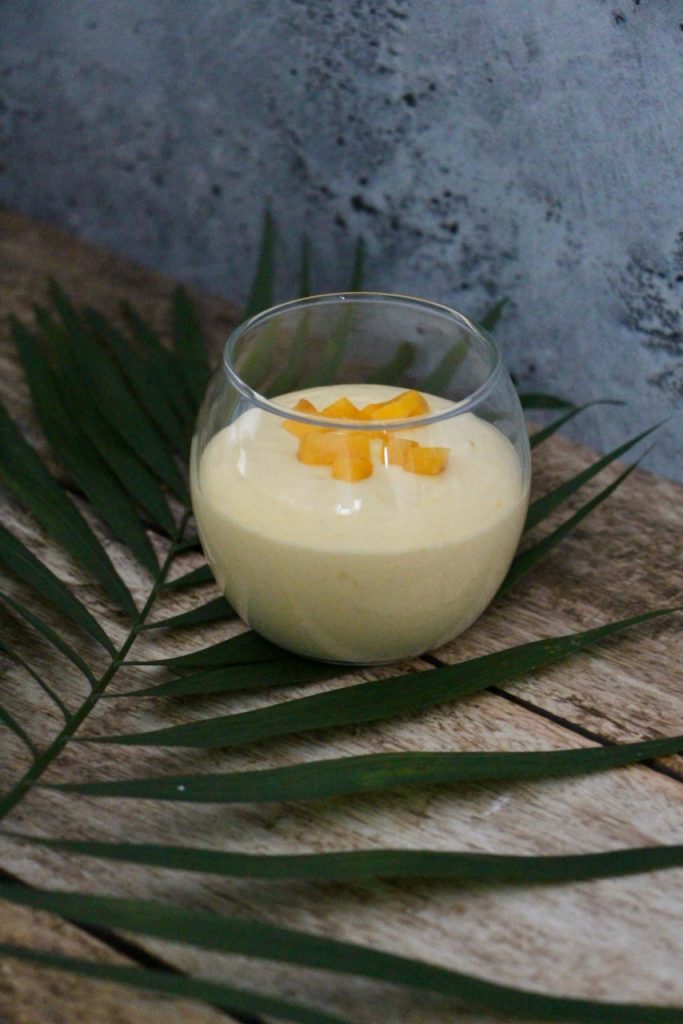 – And that brings me to my last advice. I give this recipe for 6 servings. I used indeed 6 jars, 15 cl each. It seems enough to me for a dessert. Whick means that the mousse quantity is about 0,8 liter. If you make a charlotte or an entremet, check the volume of your container and adjust the ingredient quantities.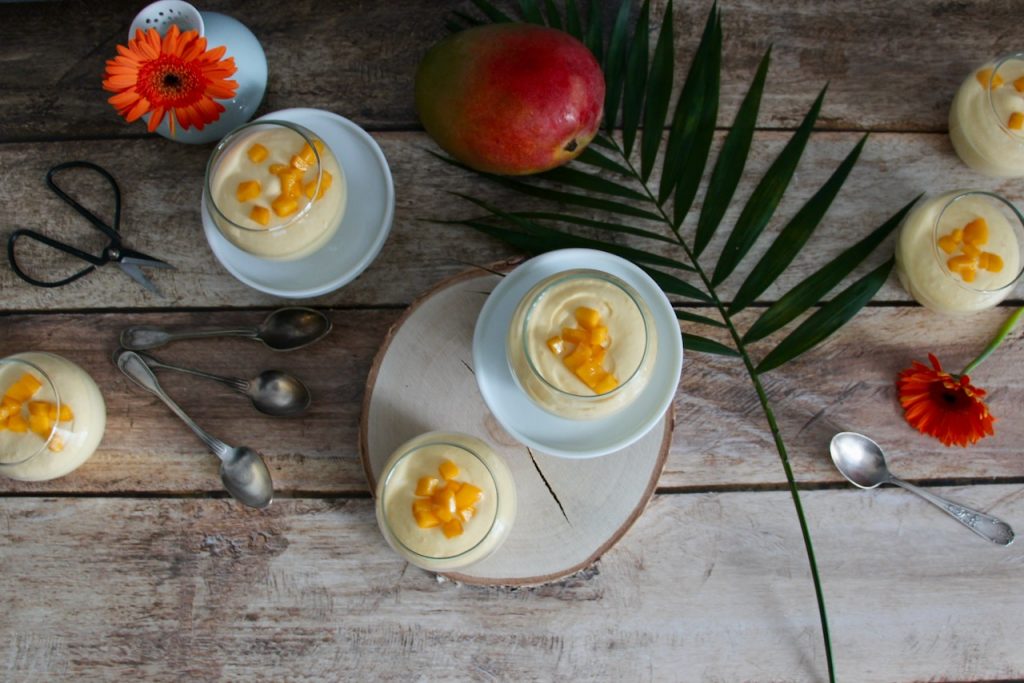 And voilà! I'm also sharing a comment made by a fan during the live: you can add biscuits for a yummier dessert. Lady fingers will be great, brown sugar cookies, crispy crepes or my famous granola by Chloe which will add a delicious crunchy side. Tested and adopted!!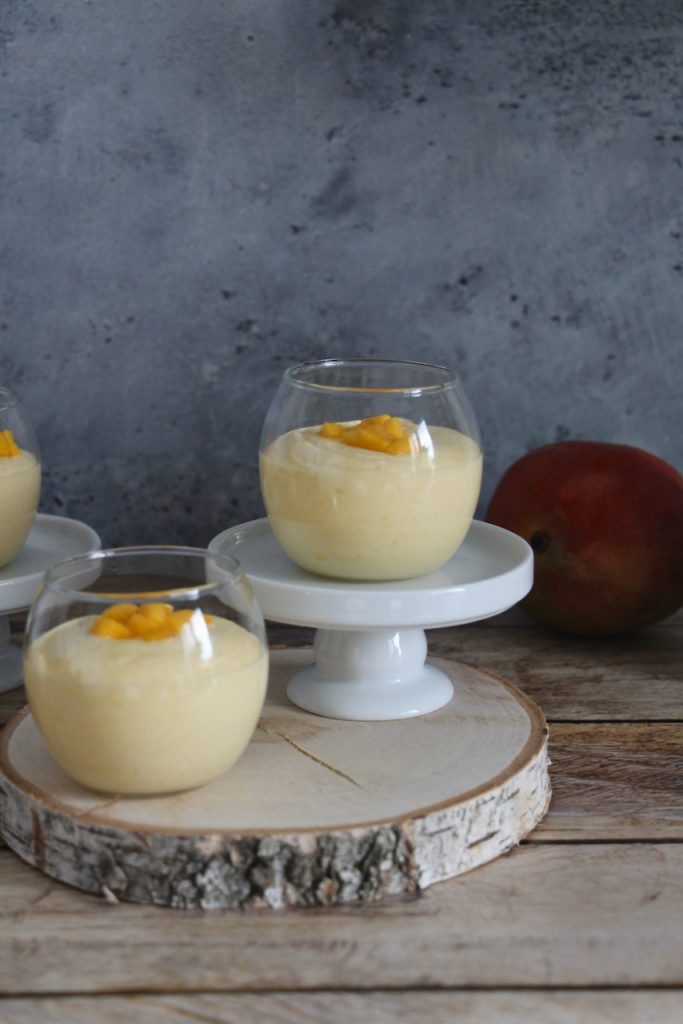 The utensils:
A small sauce pan,
A hand mixer (or a blender),
An electrical mixer with whisks,
A cutting board
And a sharp knife.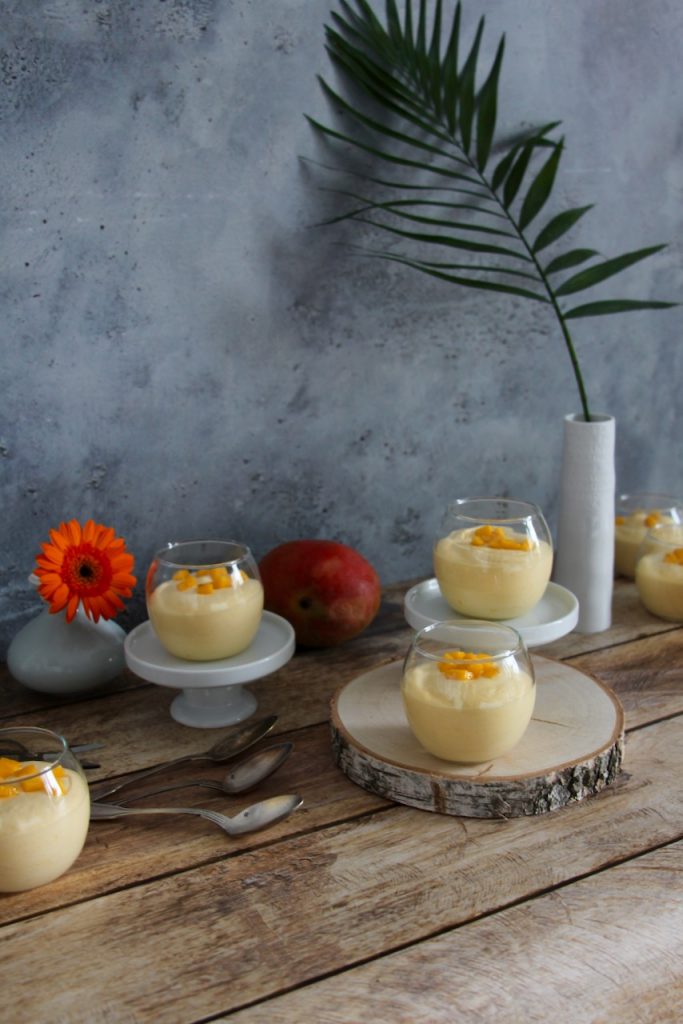 Shall we make mango mousse?
The recipe, Chef!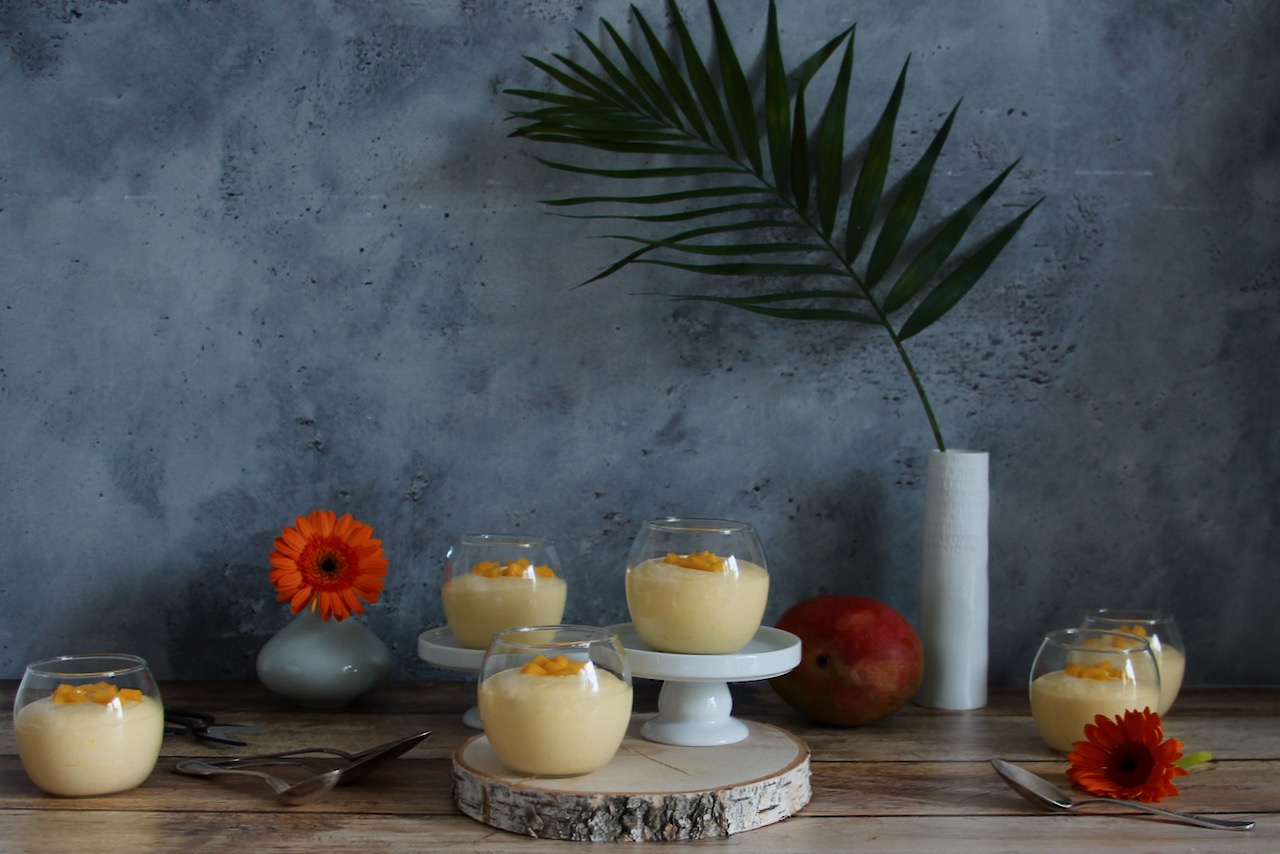 Print Recipe
Ingredients
350 g peeled mango (1 mango)

30 g egg white (1 egg white)

140 g cream (30% fat)

50 g sugar

24 g water

6 g gelatine sheets (optional)
Instructions
1
Place the gelatine sheets into cold water.
2
Mix the mango pulp to get a smooth texture.
3
Heat a third of the pulp. (if you use gelatine)
4
When it's hot, add the gelatine sheets.
5
Mix with the rest of the mango pulp. Set aside in your fridge.
6
Heat the water and sugar.
7
In the meantime whip the egg white.
8
When the sugar and water get to 118 degres (you should see little bubbles all over the surface), pour it on the foamy egg white and keep whipping.
9
Continue until it gets at room temperature.
10
Add to the mango mixture in 3 times with a spatula.
12
Whip the cream into firm chantilly (don't add sugar).
13
Add this chantilly cream to the mango mixture in 3 times, gently with a spatula.
14
Pour in your presentation dish or your jars.
15
Set aside in your fridge at least 2 hours before serving.