Hello my pastry friends!
If you're looking for a super easy pastry to make for your tarts, you just found it!
Let's see my sweet pastry recipe, Chef!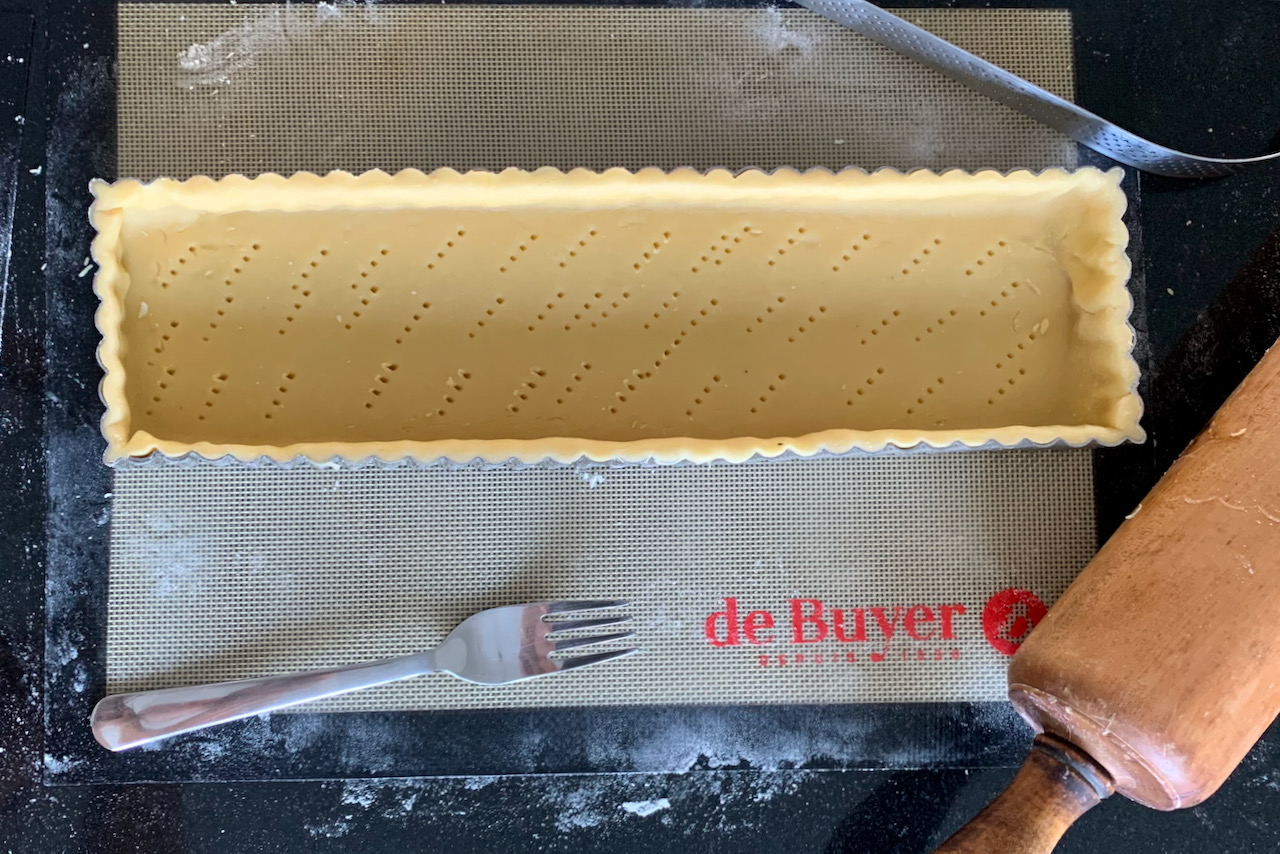 Print Recipe
Ingredients
250 g flour

30 g ground almonds

90 g icing sugar

1/2 tsp salt

120 g cold butter

1 large egg
Instructions
1
Place the flour, ground almonds, salt and sugar in your food processor bowl.
3
Add the butter cut in small cubes and whisk at low speed (2 on a scale from 1 to 6) until you get a crumble texture.
5
Whisk at medium speed until you get an homogeneous mixture.
6
Set aside in your fridge for at least one hour (a night is better).
7
Ideal cooking at 180 C / 355 F degrees.