Hello my lovelies!
I hope you're hungry!! I'm about to share a delicious recipe that has a great advantage: very little preparation time required!!
I made marinated chicken drumsticks with barbecue sauce and it was delish!!
Let's see the recipe, Chef!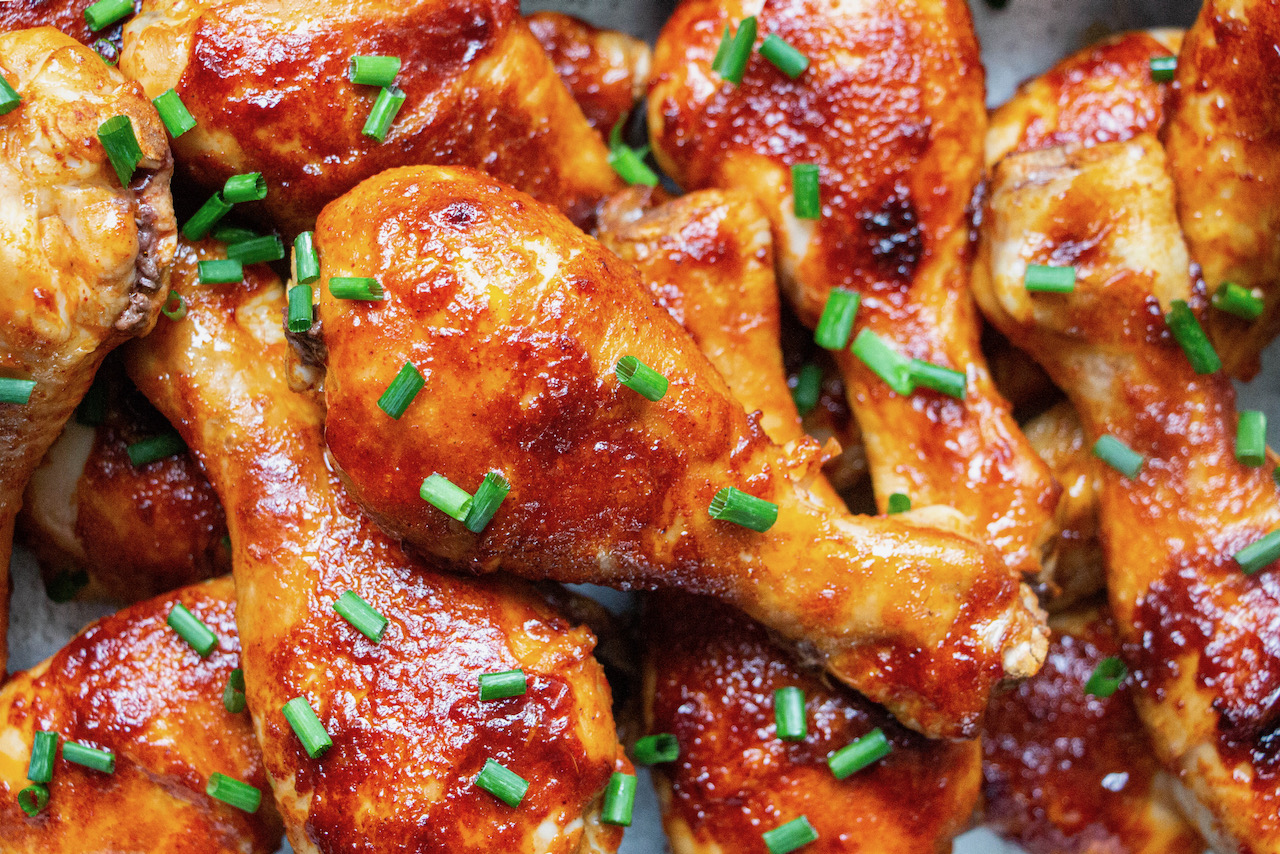 Print Recipe
Marinated Chicken Drumsticks with Barbecue Sauce
Ingredients
1 kg chicken drumsticks

1 tsp salt

1 tsp paprika

1/2 tsp pepper

1/2 tsp grouns ginger

1 grated garlic clove

1 tbsp soy sauce

1 tbsp maple syrup

3 tbsp olive oil

1/2 tbsp tomato concentrate

2 tbsp barbecue sauce
Instructions
1
Combine salt, paprika, pepper, ground ginger and garlic.
2
Add the soy sauce, maple syrup, olive oil, tomato concentrate and barbecue sauce. Combine.
3
Pour on the chicken drumsticks, combine until the drumsticks are fully covered with the marinade.
4
Set aside in your fridge for at least one hour.
5
Preheat your oven at 210 C / 410 F degrees.
6
Place the chicken on a baking tray covered with parchment paper.
8
After this time, lower to 200 C / 390 F degrees and cook 15 more minutes.