Sometimes ideas come, unexpected… Just like this one… I bought 5 kg of jam apricots, 2,5 kg were used, I had to think of something…
And there it was: candied apricot and rosemary sorbet!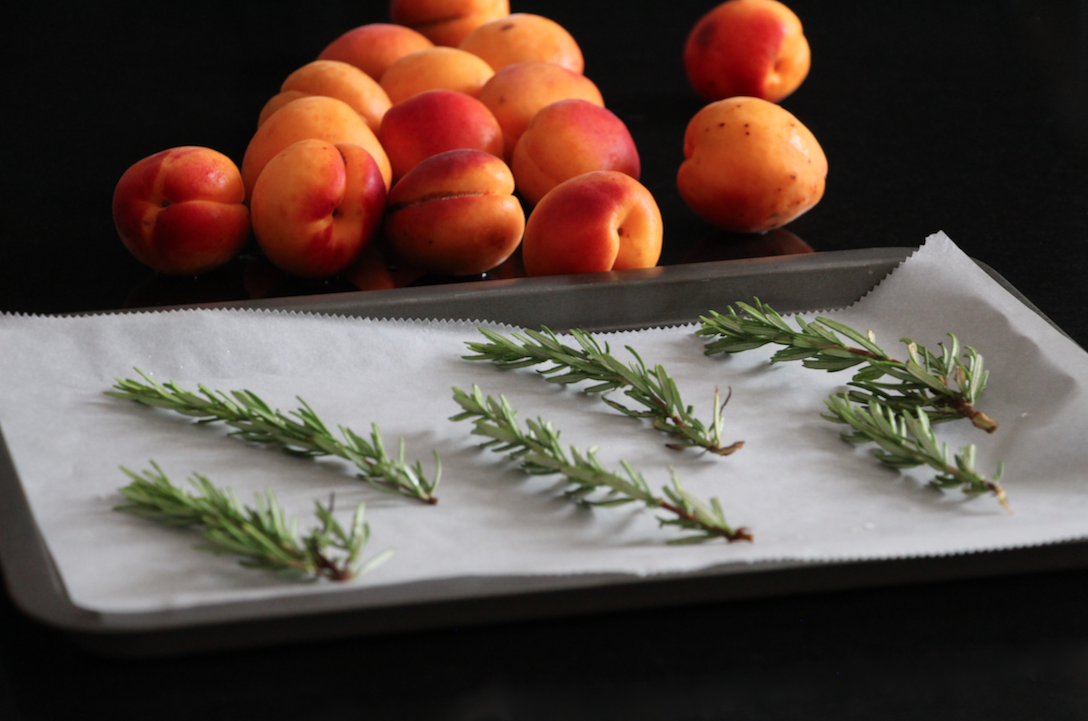 A few days ago I introduced my almond and candied apricot financiers. As I have a strong tendancy to use each product in any possible way and that I L-O-V-E apricots, I decided to candy my apricots and do something with them.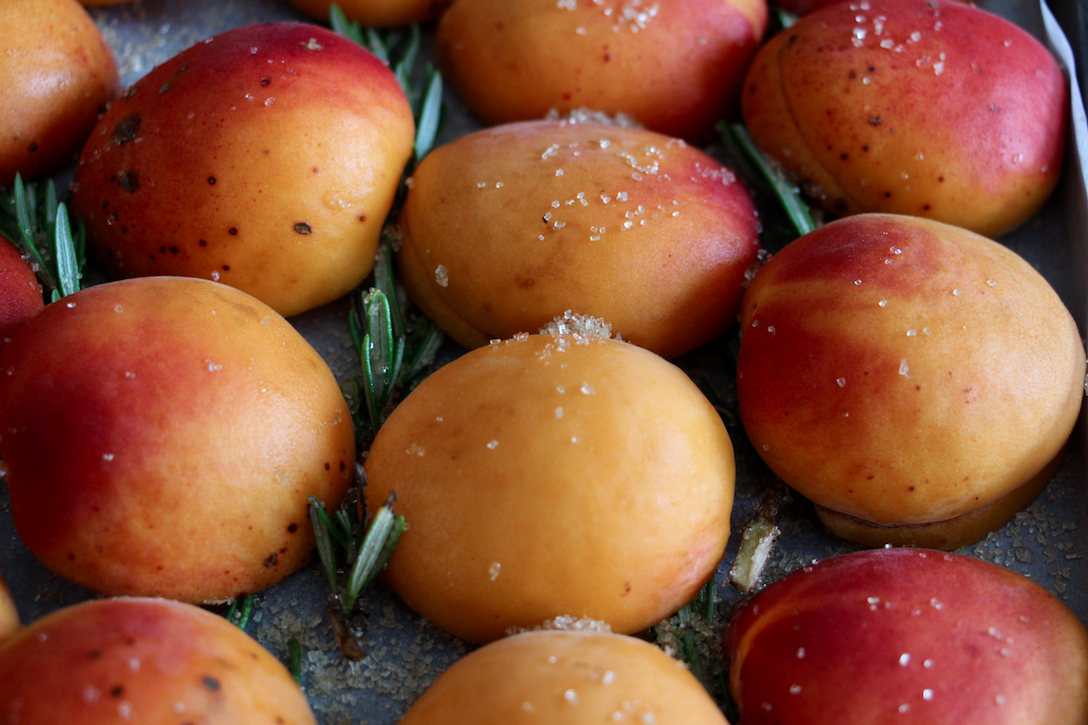 So I cooked them with brown sugar and nice rosemary stalks from my garden and then I just used my regular sorbet recipe. And guess what… It was delicious!!!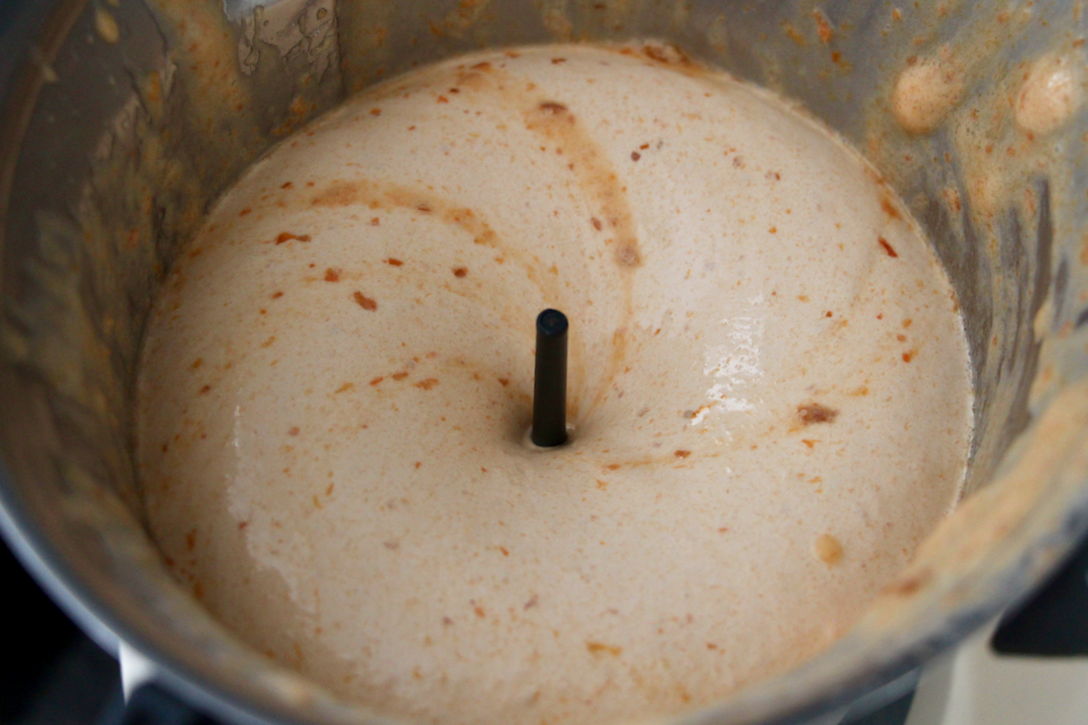 Those "jam" apricots, let's be honnest, are not very good to eat as such. But they got super sweet with the brown sugar and took the rosemary taste. I love this combo apricot/rosemary. What a delight…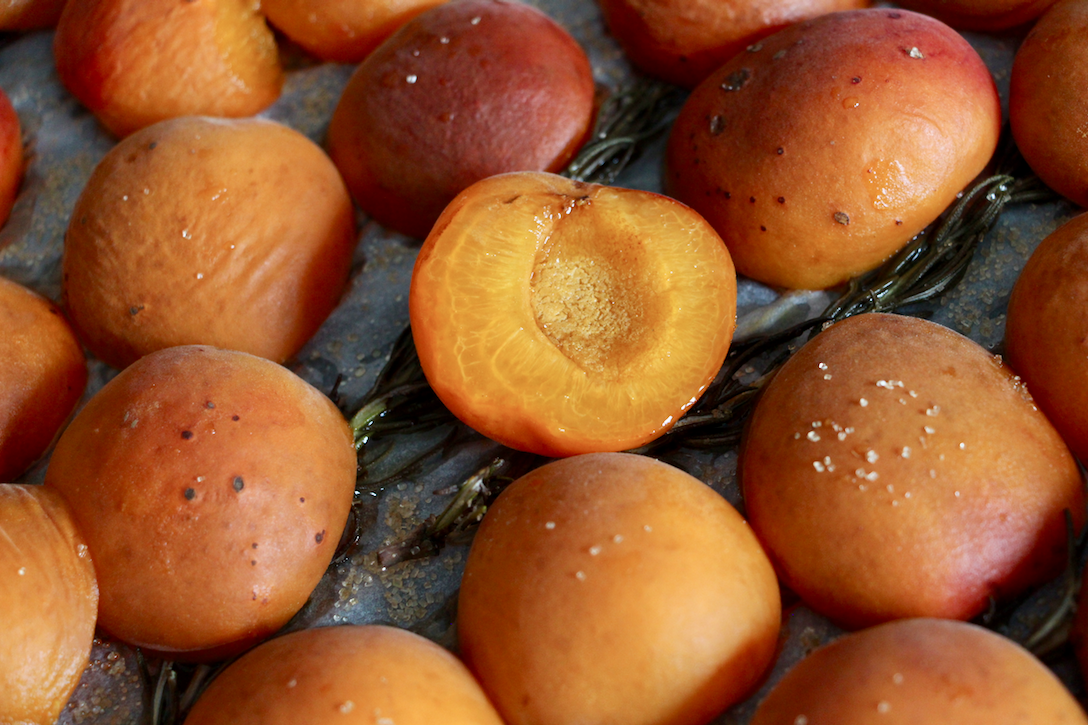 I could have served my apricots just like that with a scoop of vanilla ice cream… But I stuck to my initial idea… My candied apricot and rosemary sorbet.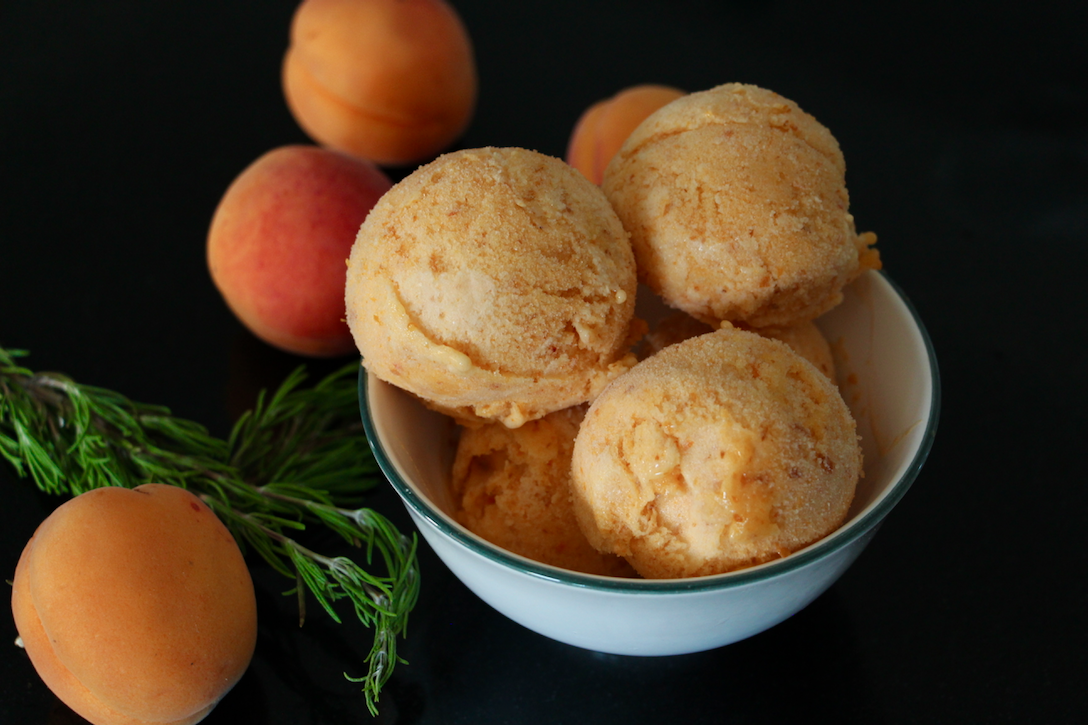 Ready to follow me in my kitchen?
The recipe, Chef!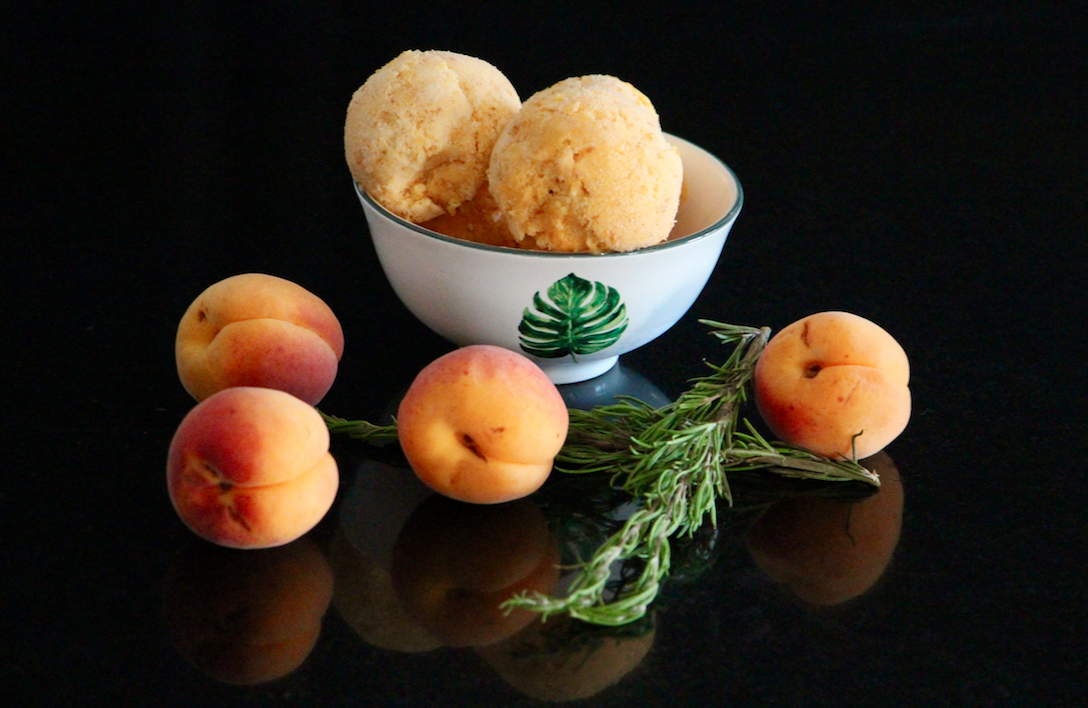 Print Recipe
Candied Apricot and Rosemary Sorbet
Ingredients
550 g apricots (or 500 g pitted apricots)
Fresh rosemary
50 g brown sugar
70 g iced sugar
the juice of 1/2 lemon
1 egg white
Instructions
1
The day before, preheat your oven at 160 degrees.
2
Cut the apricots in half and spread brown sugar on the cut part.
3
Place the rosemary stalks on a baking sheet. Put the apricots on top.
5
Let cool down at room temperature.
6
Cut your hlaf apricots in 4 and freeze them. Pay attention to put them separately from each other in your plastic container.
7
The next day, put all the ingredients in your Thermomix or blender and make sure that your apricots are not stuck to each other.
8
Mix for 1 minute at maximum speed and, if you can, help with a spatula.
9
Serve immediately or put back in your freezer until tasting.