Hello my lovelies!
I always provide homemade snacks for my kids. Here is one of their favorite, with a little twist!
I made my super easy yogurt cake, and topped it with royal icing and fresh blueberries. So delicious!
Let's see the recipe, Chef!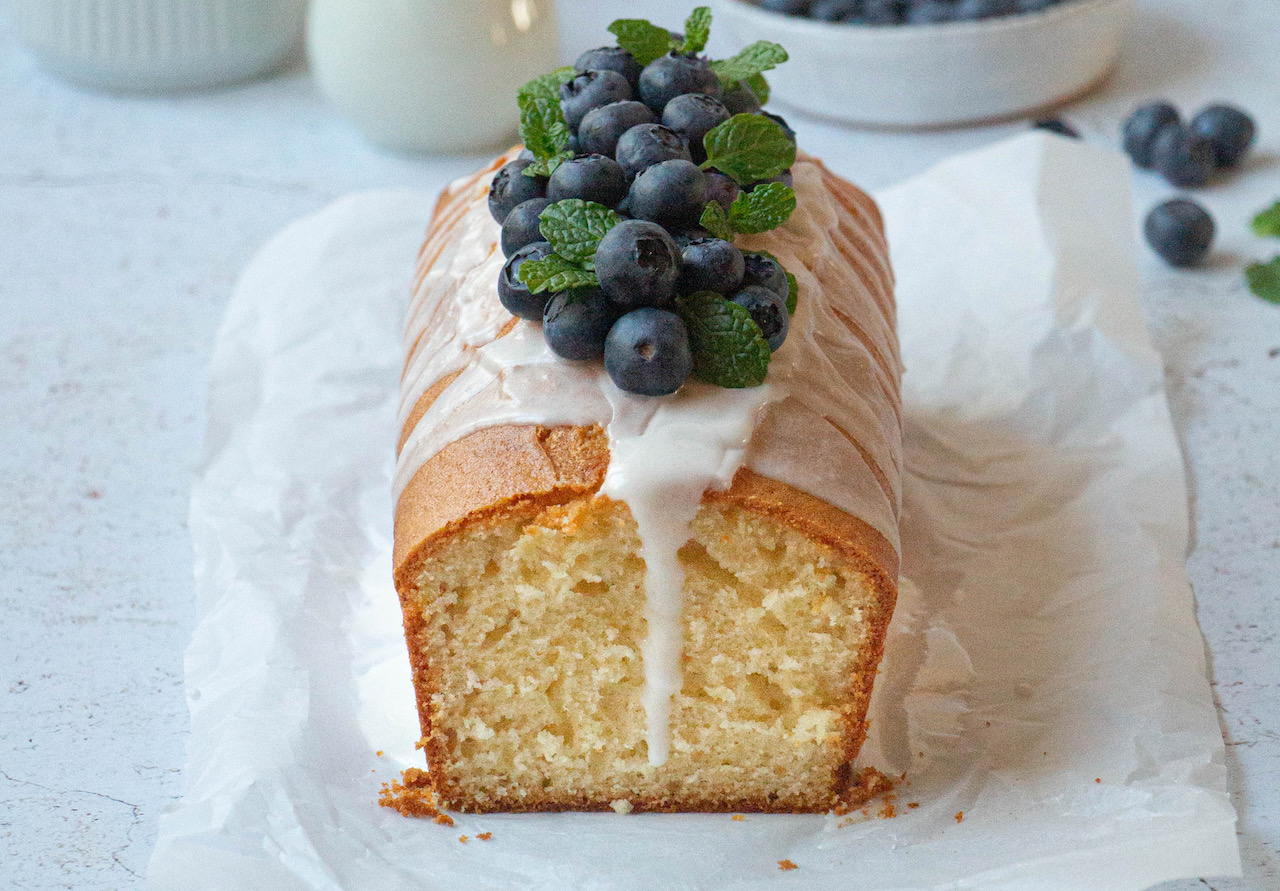 Print Recipe
Yogurt Cake, Blueberries and royal Icing
Ingredients
Cake

125 g plain yoghurt

115 g sunflower oil

270 g sugar

280 g flour

10 g baking powder

3 eggs

Topping

15 g egg white

80 g icing sugar

2-3 lemon juice drops

80 g blueberries
Instructions
1
Preheat your oven at 160 C / 320 F degrees.
2
Combine the yogurt with oil and sugar.
3
Add the flour and baking powder.
4
Add the eggs, one by one.
5
Pour the batter into a buttered mold.
7
At the end, check if your cake is baked enough with a knife.
8
Unmold and let cool down on a grid.
9
Combine the egg white, icing sugar and lemon juice.